My son absolutely loves trains and at two years old, can name Thomas and every single one of his friends. All trains and not just Thomas are his current obsession. If you've got a little conductor who's enamored with steam engines, check out some of these unique and creative train crafts that are decidedly locomotive in nature.
Oh and last thing, what do you call a train with a cold? Ah-choo choo train.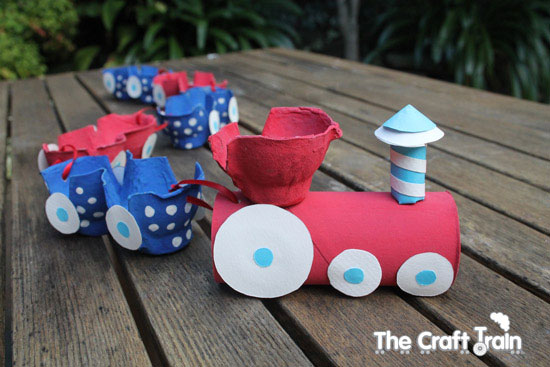 Egg Carton Train (via The Craft Train) This project takes advantage of recyclable goods you probably already have at home. See how fun it is to make a full train with engine from simple egg cartons.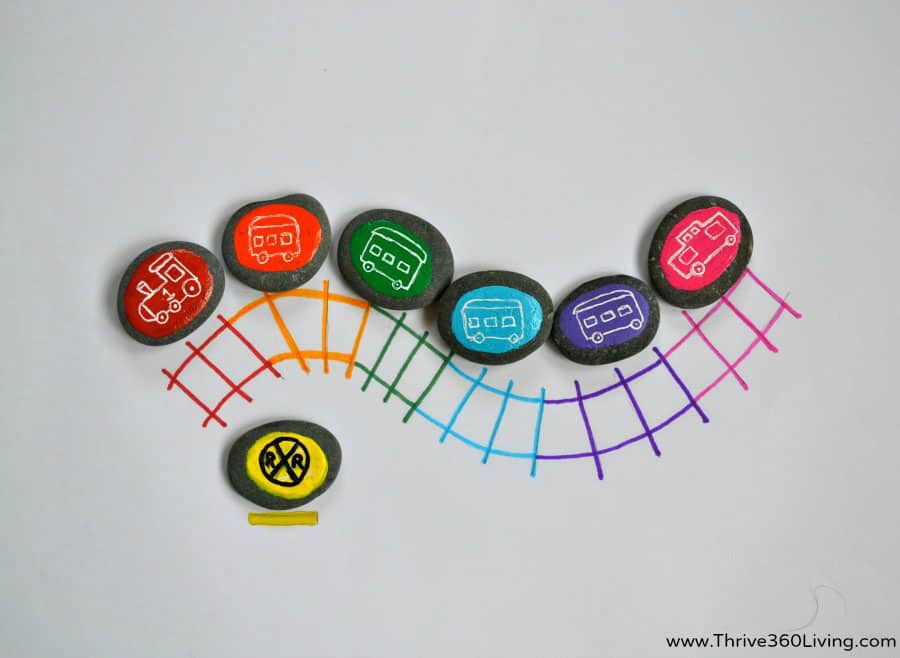 Train Rocks (via Thrive 360 Living) A creative art project involving rocks that also offers up some learning activities such as sorting, counting and color matching.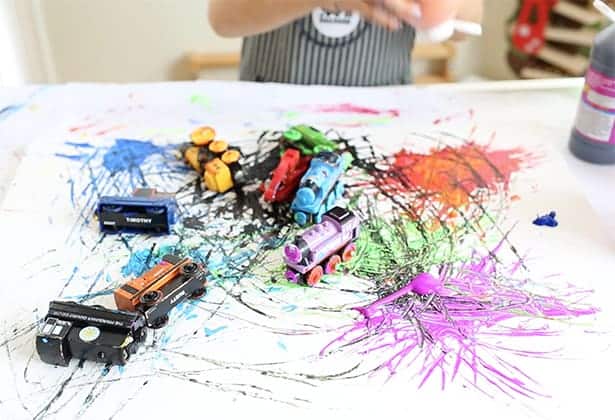 Painting With Trains (via hello, Wonderful) Line up your favorite trains for some messy track play!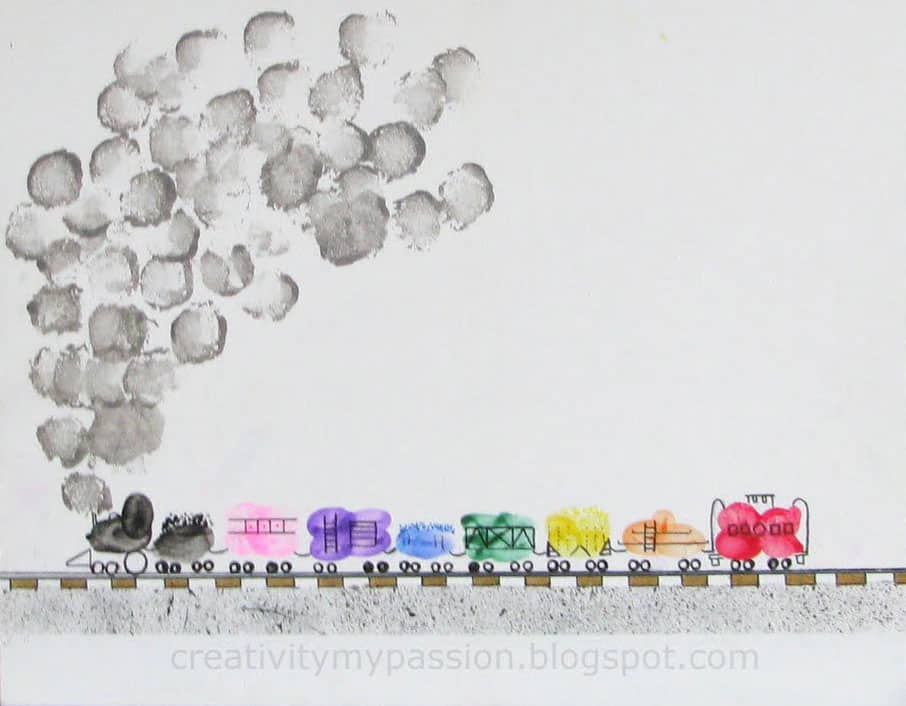 Fingerprint Train (via CraftoArt/Creativity Is My Passion) A totally darling hands-on art activity for little ones. Centering around the concept of fingerprint (and thumbprint) art, the end result is a colorful train that your child can call his own.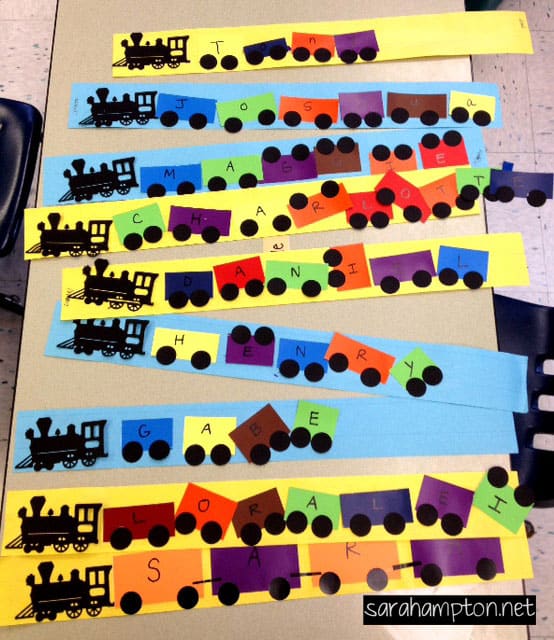 Name Train Craft (via At Home With Mrs. Sarah Hampton) This "name train" is a great activity to help with the proces of a child learning to spell their name, or generally work on their alphabet. The end result is a name-personalized train – so much fun!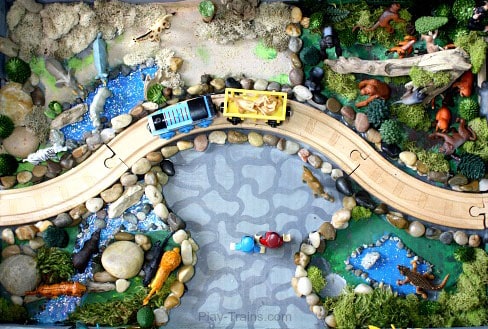 DIY Recycled Zoo Train Set (via Play Trains!) Here's a fun recyclable project to build a zoo theme around train tracks that can get as elaborate as you want it to be. Something your kids can build upon and continue adding onto for endless creativity.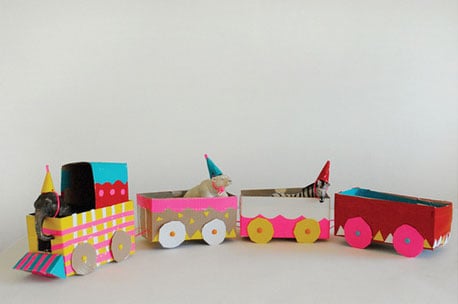 Tea Box Circus Train (via Mer Mag) Here's a great use of empty tea boxes – the perfect rectangular box size – to make a series of cute and colorful connecting trains.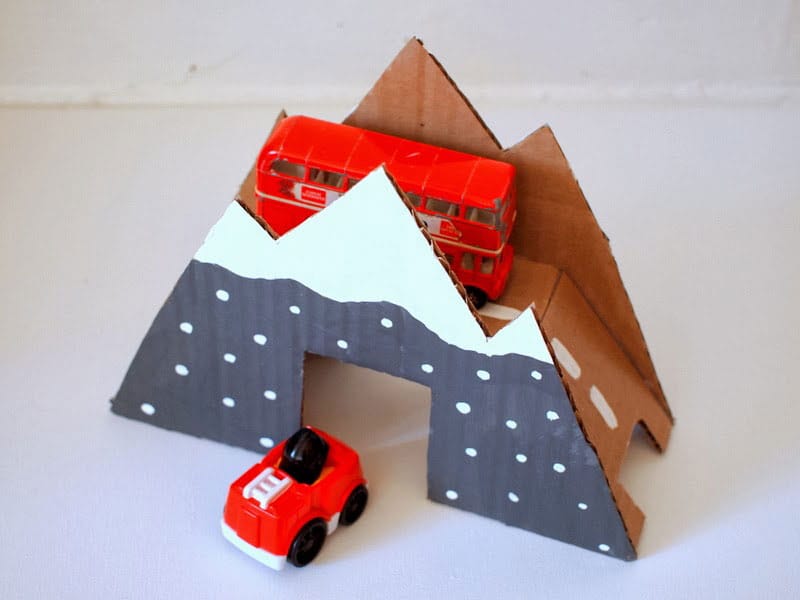 Cardboard Bridge (via Pink Stripey Socks) This simple recyled bridge can be an accessory toy for trains in addition to many other kind of play, like cars and even dolls or action figures!
For more wheel-inspired crafts, see 11 Inventive Car DIY Toys.