The official first day of spring season or spring equinox is finally here. The Pantone Color Institute predicts that Spring 2014 will be about color equilibrium, pairing soft pastels with more vivid brights. You'll definitely see some of these pairings reflected in this collection of playful girls' dresses and tops in vibrant spring colors and pastels.
Joe Fresh Colorblock Dress $24. This fun dress is a great example of the pairing of pastels and brights. Colorblocks features four bands of color in an A-line with pleated skirt. It's a playful yet slightly dressed up look for spring.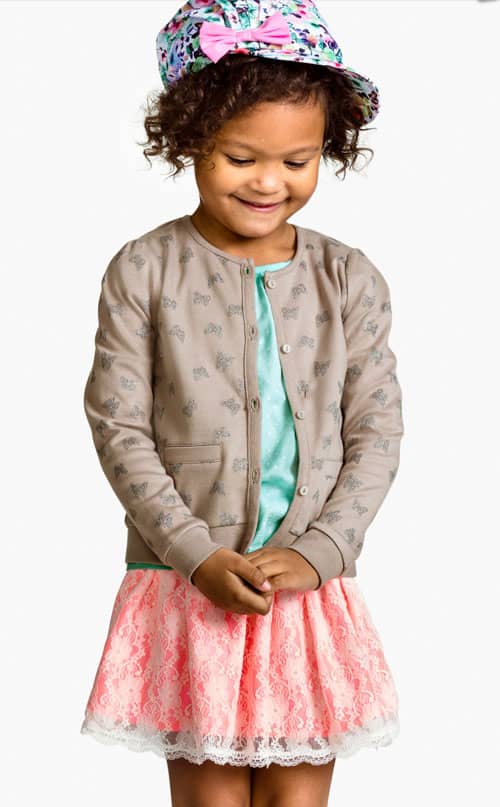 H&M Jersey Cardigan with Pastel Lace Skirt from $12.95. This cute pastel outfit features a short puff sleeve mint-colored top paired with a pink lace skirt. Over the top, a beige jersey cardigan offsets the colors with some neutrality, just letting a little mint peek out in the middle.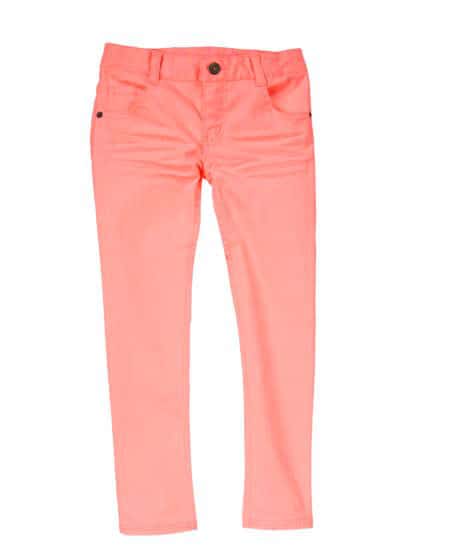 Crazy Eight Neon Skinny Jeans $20. Bold, bright colored denim is everywhere and adds instant style to your kids' wardrobe. Available in either "Electric Pink" or "Neon Peach", these jeans are a refreshing look for warmer days.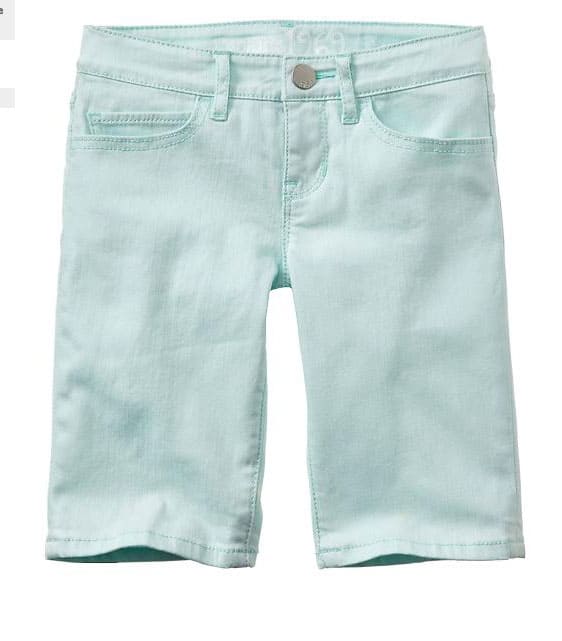 Gap Teal Denim Shorts $27. Also available in light pink, these denim Bermuda shorts are both classic and fun and come with a concealed, adjustable waist.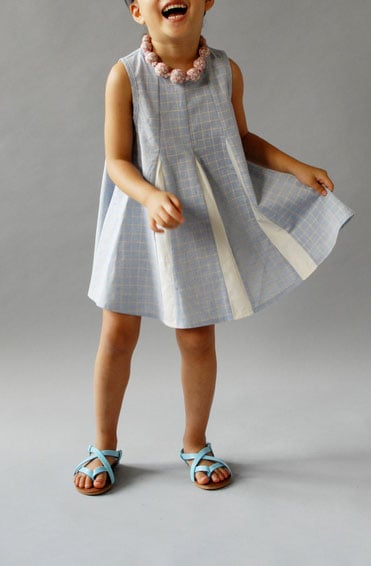 WUNWAY Emma Dress $38. The sleeveless "Emma" dress pairs a soft blue color with a checkered pattern. Details like long pleats in the front feature a contrasting fabric that will show off when twirling about.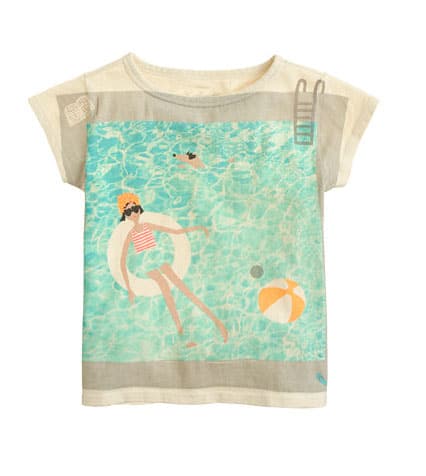 J. Crew Swimming Pool Tee $36. This simple cotton tee features Olive, the semi-mascot of J.Crew's Crew Cuts line. Olive is lounging in a pool and will happily welcome you and your child to her pool party.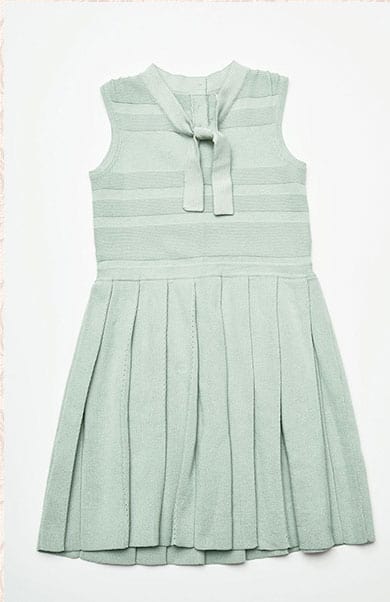 Olive Juice Laurel Dress $68. A spring party dress, perfect for pretend or afternoon tea. Available in a variety of other spring-friendly colors: Ice Cream, Laurel, Clementine, and Lilac. The neck has a built-in cloth ribbon that ties for extra visual and design appeal.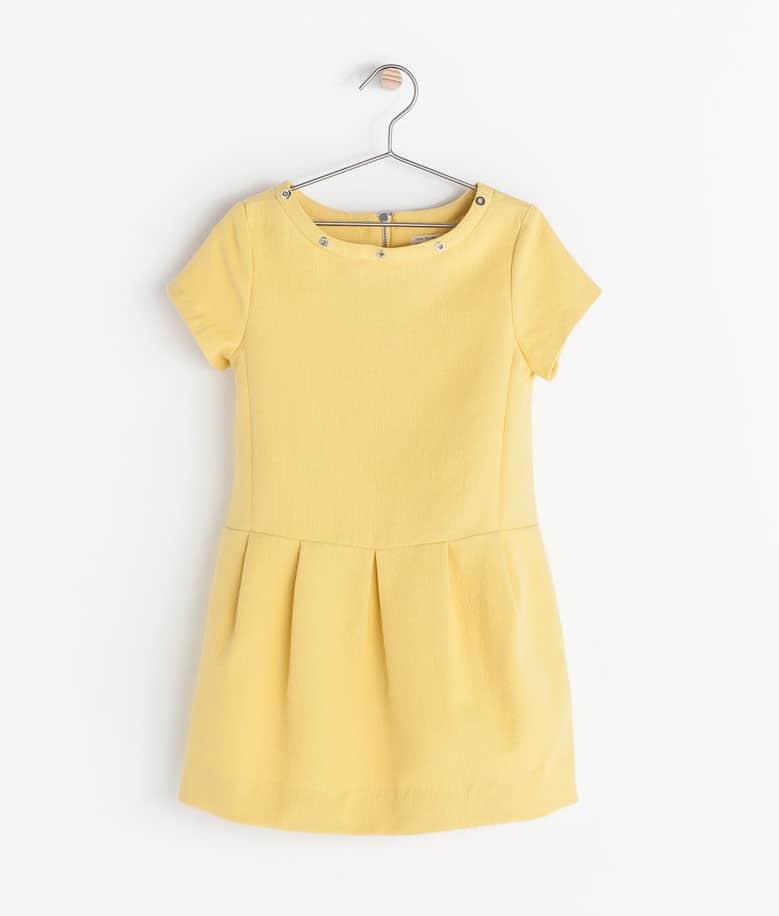 Zara Yellow Dress $43. With simple lines and subtle pleats extending from the waistline, this dress in Grapefruit Yellow may just become a staple in a spring wardrobe. A zipper at the back of the neck makes it easy to wear, and the neckline features some cool applique detailing.