I'm often looking for kids' furnishing designs that blend into my home in terms of style and function. If you're into clean lines and prefer a more contemporary look, these 8 children's chairs will fit right in your home, offering style without compromising comfort for your little ones.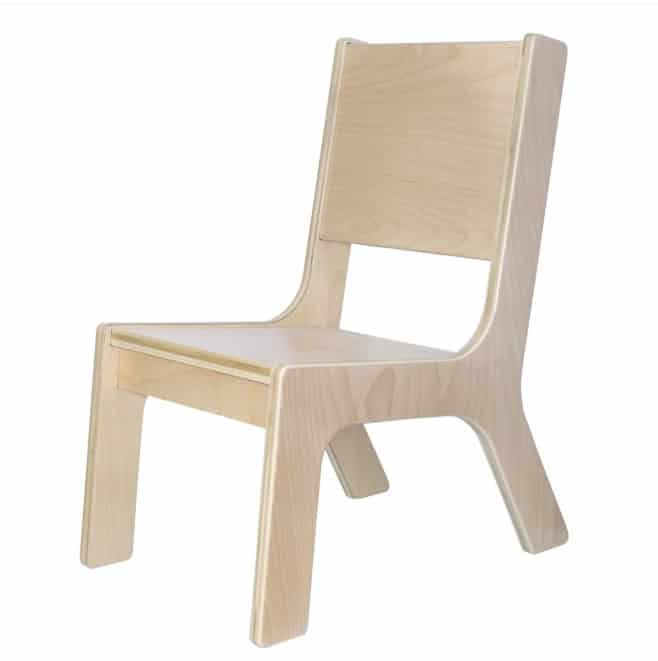 Sodura Aero Chair $75. Made of eco-friendly wood and offered in 7 different color finishes.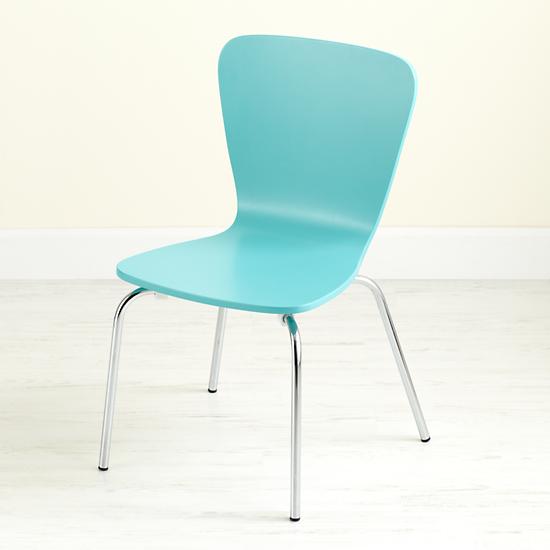 Little Felix Chair $69. Modeled after the popular Crate and Barrel Felix chair and offered in 6 colorful designs.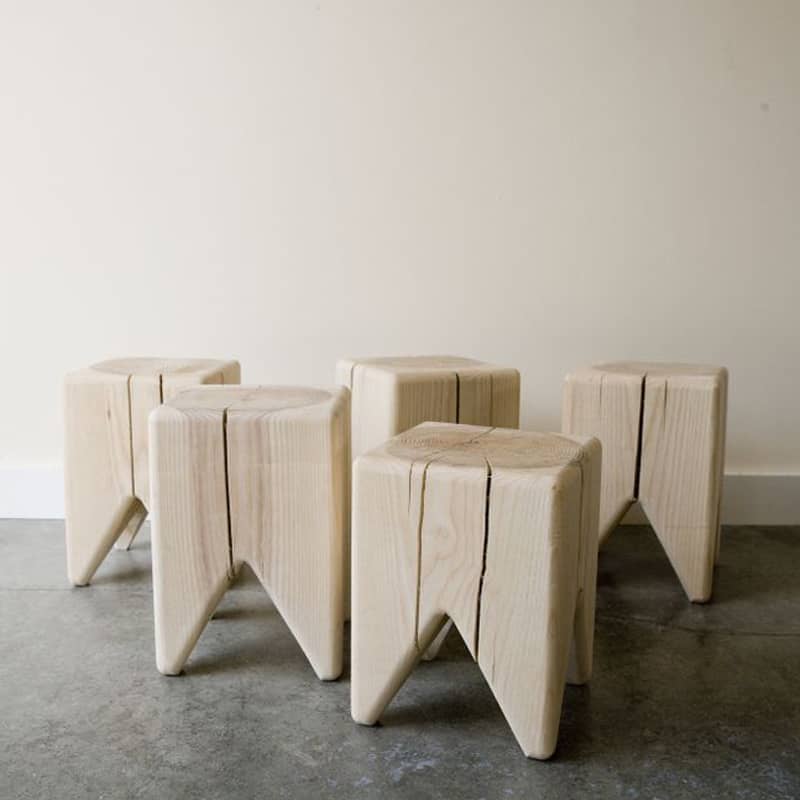 Stump Stool $85. Inspired by a natural tree stump, this rustic seat is offered in two sizes to fit your child's size.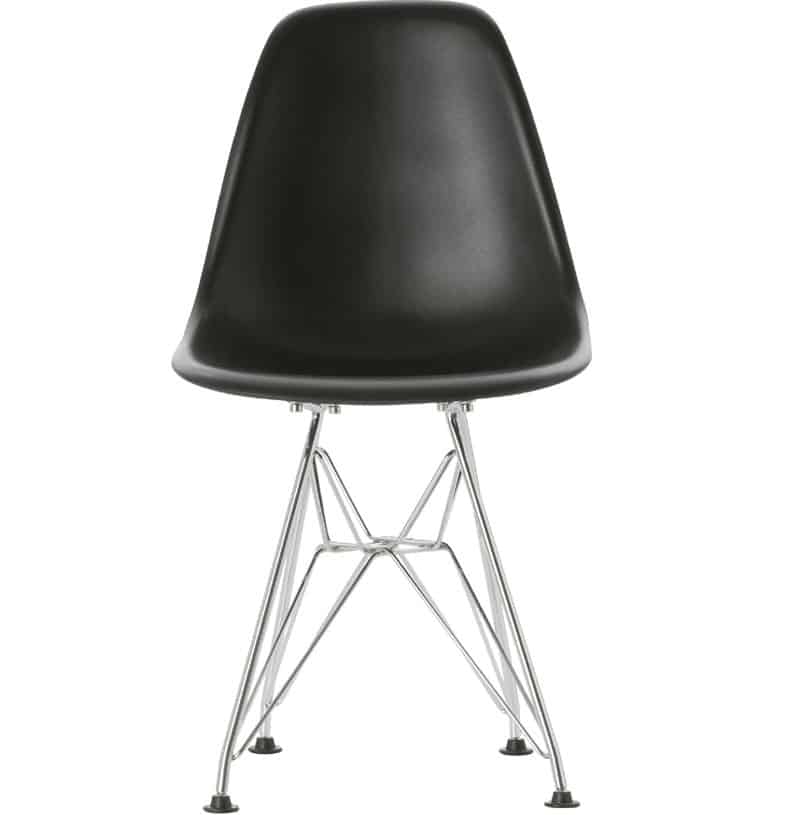 Little Nest Tiny Tower Chair $99. Sleek and contemporary, but paired down to fit little ones ages 3-8.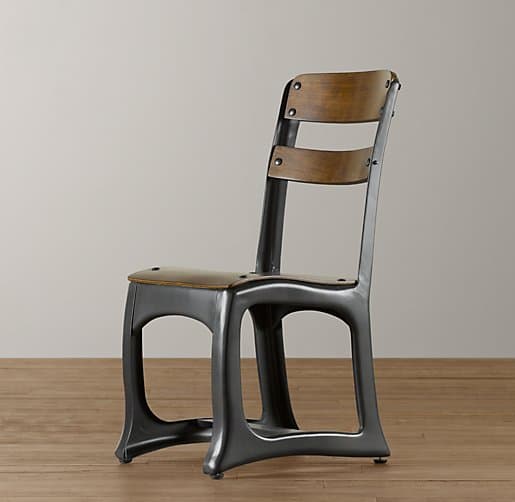 Vintage Schoolhouse Chair $89. Steel frames give this wooden schoolhouse chair a modern look.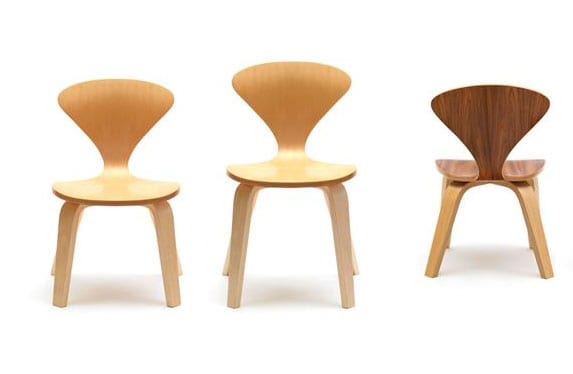 Modern Classroom Chair $194. Chic design inspired by Norman Cherner's classic style and made of birch.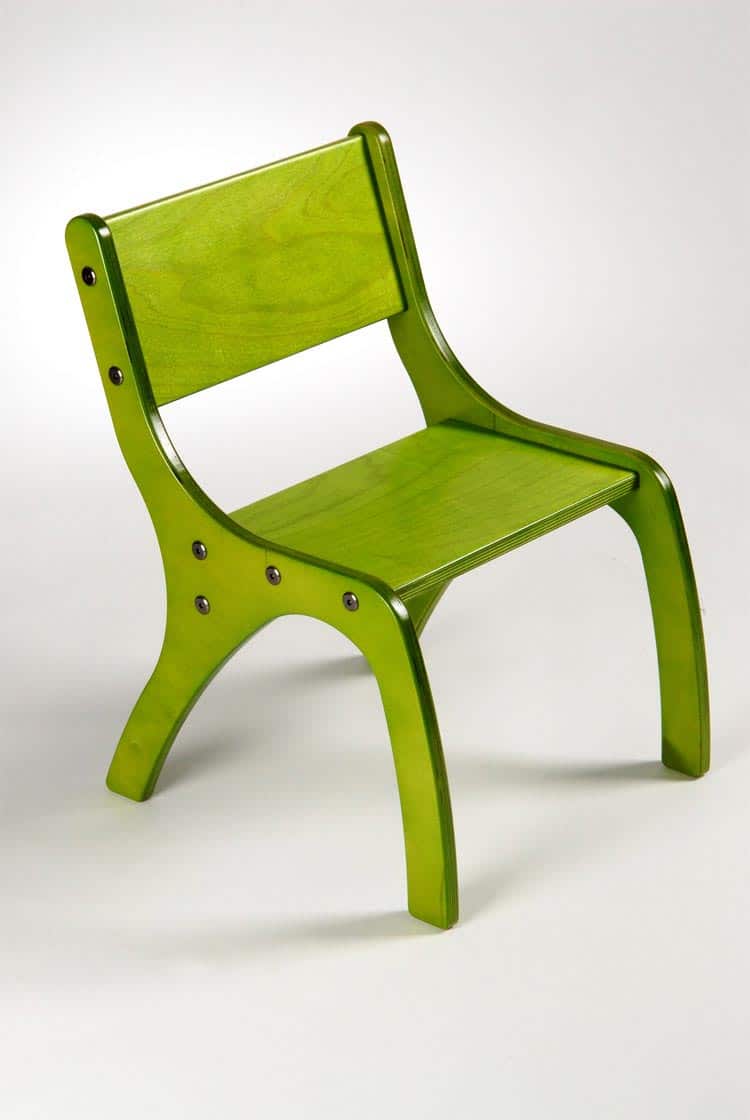 Knifty Chair $89. A strong and durable eco-friendly chair made from Baltic birch wood.
For more modern kids' home furnishings see 10 Stylish Kids' Bookcases, 5 Kids' Chevron Room Accessories, 6 Modern Kids' Tables and Chairs, and 6 Trendly Kids' Rockers.