Do you have as hard of a time getting your kids to eat vegetables as I do? It seems to be one of those universal parenting problems. I find that making veggies fun to eat sometimes gets my kids to take more than a few bites. Check out these fun ways to serve these cruciferous foods – from cute flower bouquets to baked carrot chips, and peanut butter snails – there's bound to be something here that will inspire kids to eat green!
How do you get your kids to eat their vegetables?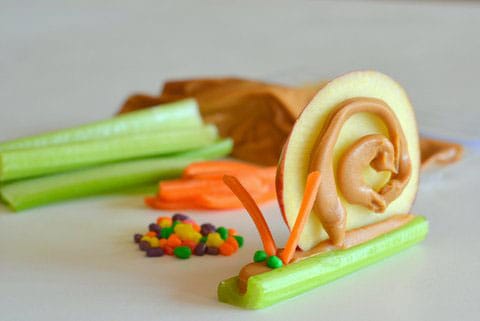 Fruit and Veggie Snails (via Stop Looking Get Cooking) These celery snails have the sweet taste of apples paired with a kid-favorite spread (peanut butter) to make it a wholesome snack.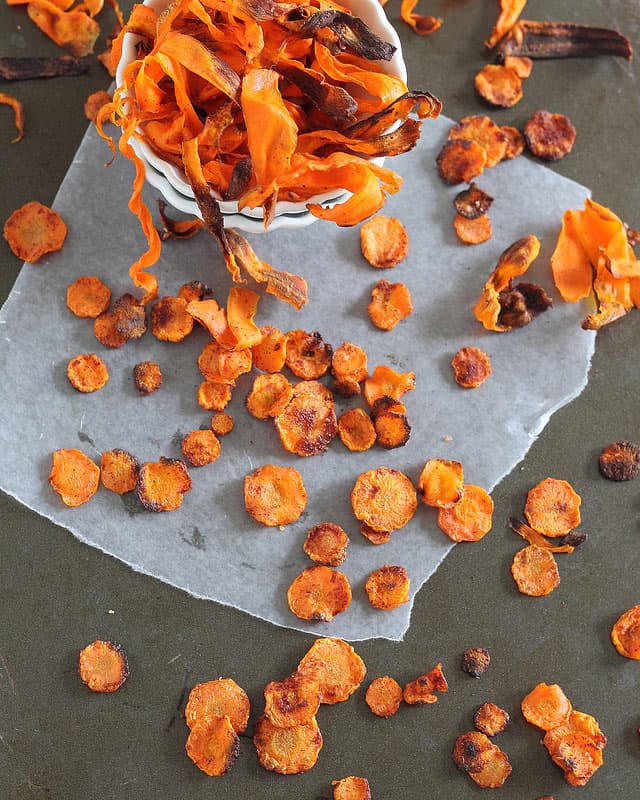 Crispy Baked Carrot Chips (via Running to the Kitchen) Enjoy snacking with your kids – this recipe includes two versions – a sweet cinnamon one perfect for kids and a grown up one which is spicier and made with cayenne pepper.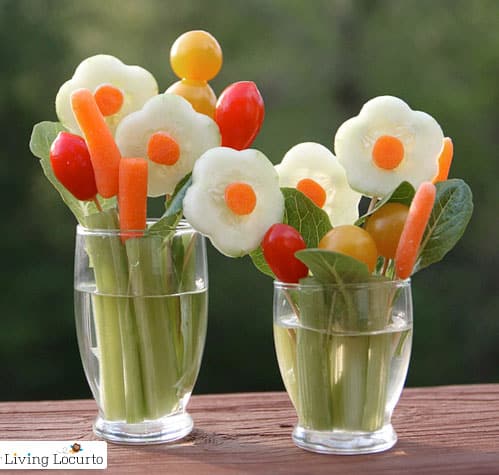 Veggie Bouquets (via Living Locurto) A pretty flower bouquet of crisp veggies might just tempt kids to bite off a stalk or two.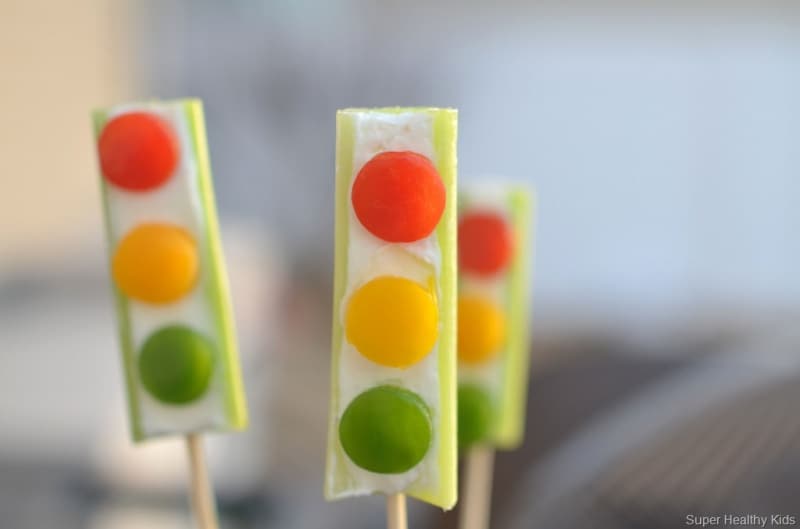 Traffic Light Veggies (via Super Healthy Kids) This one's perfect for your transporation cars and wheels obsessed child.
Octopus Snack (via Creative Kid Snacks) Slice up cheese and pair with carrots to make this imaginative and uber adorable octopus.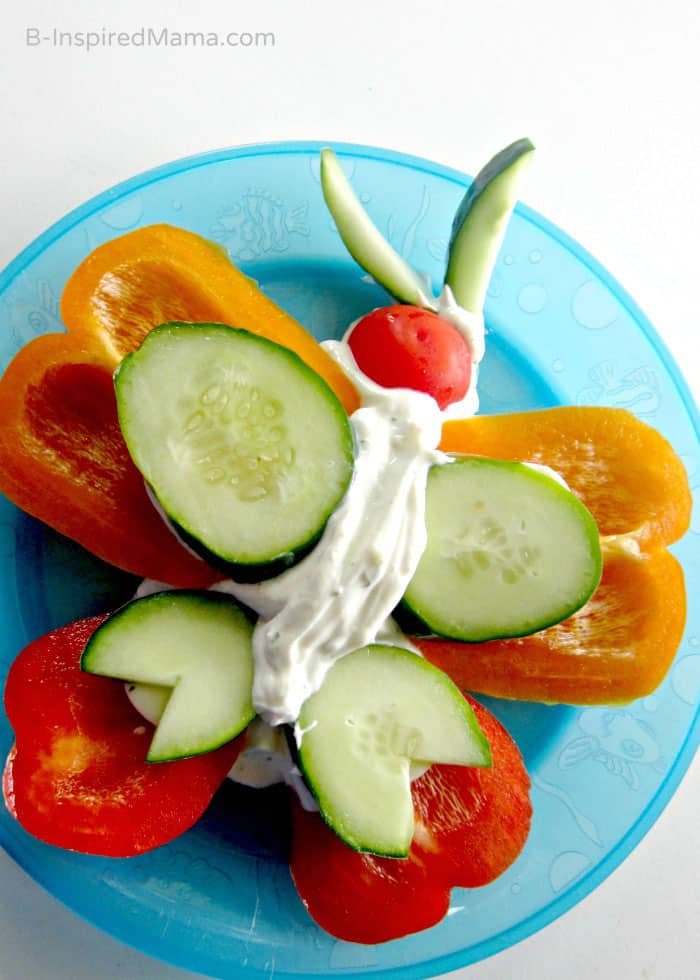 Butterfly Snack (via B-Inspired Mama) A yummy dip makes a great base for a cheery veggie butterfly.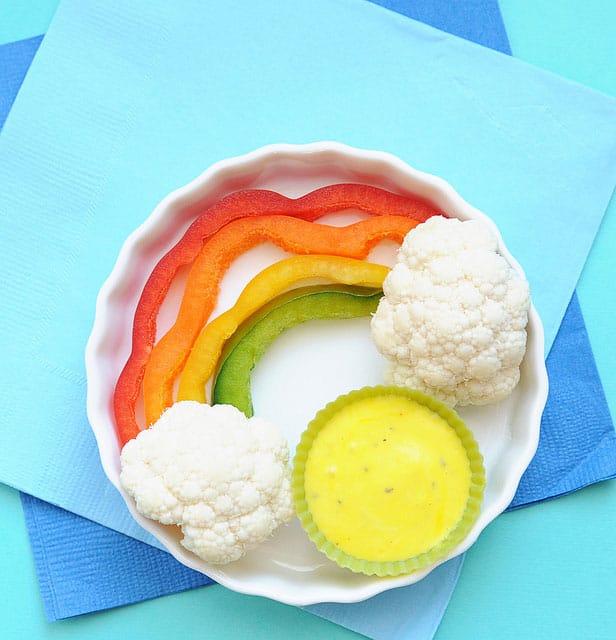 Rainbow Veggies (via Canadian Family) Give kids one more reason to love rainbows with this colorful bell pepper one paired with dip.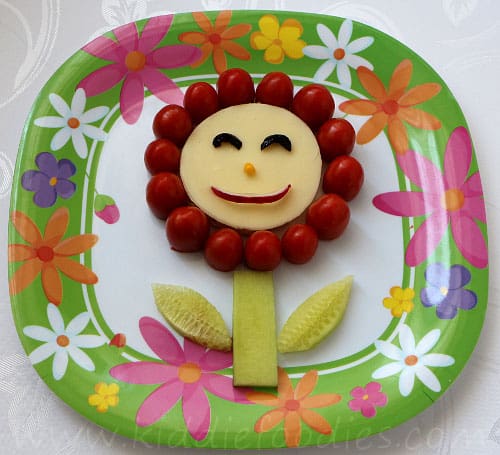 Tomato Flower (via Kiddie Foodies) This sweet tomato flower is made with bread and cheese making it a good option for lunch as well as a healthy snack.
For more kid-friendly veggie ideas, see:

10 Pinktastic Ways to Get Kids to Eat Beets

7 Scrumptious Kid-Friendly Corn Recipes

5 Veggie Muffins so Good Your Kids Won't Mind Them

6 Fun Ways to Get Your Kids to Eat Broccoli

8 Ways to Sneak Kale Into Your Kids' Foods

10 Kid-Friendly Ways to Eat Squash

8 Kid-Friendly Ways to Eat Sweet Potatoes

10 Fun Ways To Get Kids To Eat Carrots