It's beach season, which means lots of creative sand play building castles and all kinds of cool structures. The good news is that you don't need to be near the water to have some fun with sand. And it doesn't have to be the messy kind either. Why not try making your own sand dough castles which will last longer than a fun day at the beach, or make some fantastic art with it? Glow in the dark sand, fossil art or sand painting are just some ideas to get creative with sand for some fun sensory activities for little ones!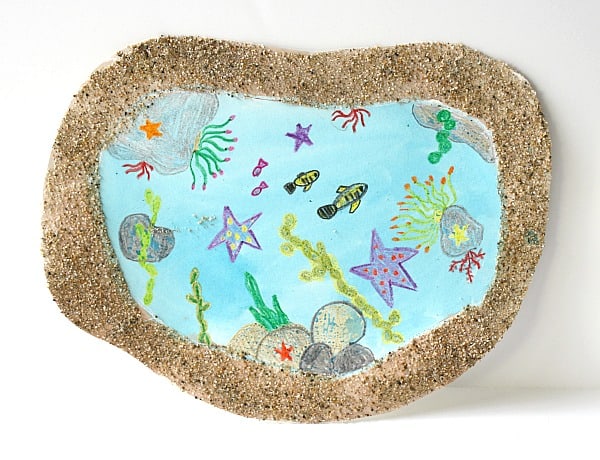 Tide Pool Sand Art (via Buggy and Buddy) Explore the ocean and create a little fun art piece along the way with this cool multi-dimensional sand tide pool.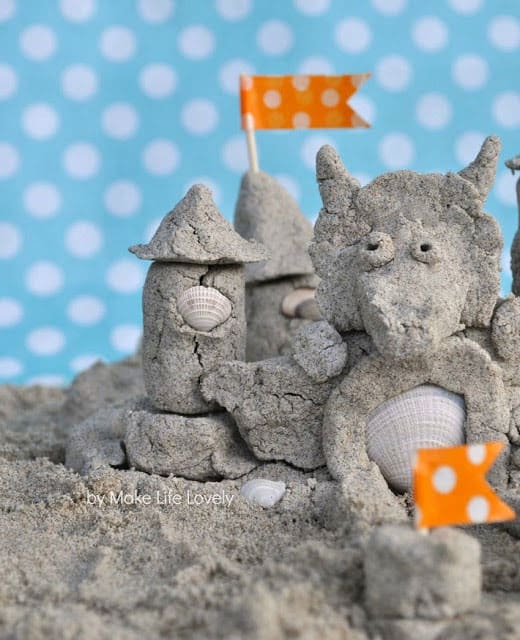 Sand Dough (via Make Life Lovely) The great part about making your own sand dough is that it dries hard so you can admire all that hard work for longer and you don't have to be near a beach which means sand play, any day.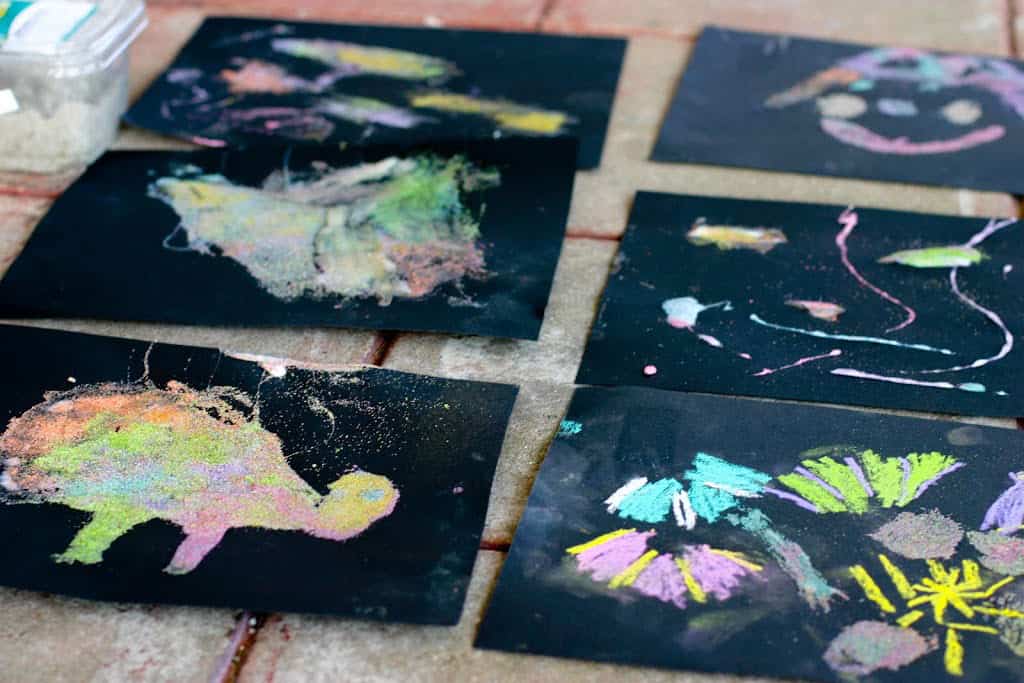 Chalk and Sand Art (via Flax and Twine) Coloring sand leads to some pretty amazing and textured art kids can have fun "painting."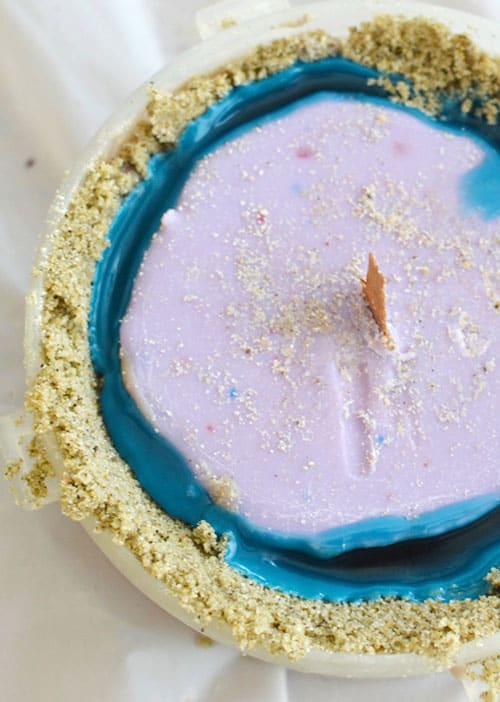 Sand Candles (via Meri Cherry) Making sand candles is a fun excuse to celebrate everyday and combines art and sensory play all in one cute project.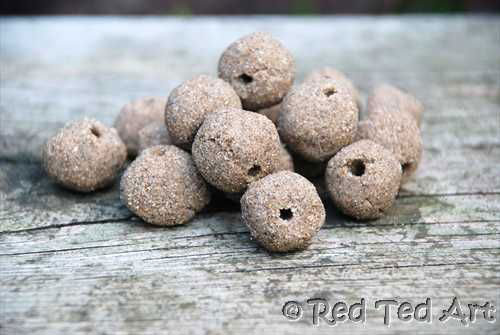 Sand Beads (via Red Ted Art) Here's a unique way to play with sand. Make jewelry beads you can wear! Painted, they actually make quite the fashion statement for little ones.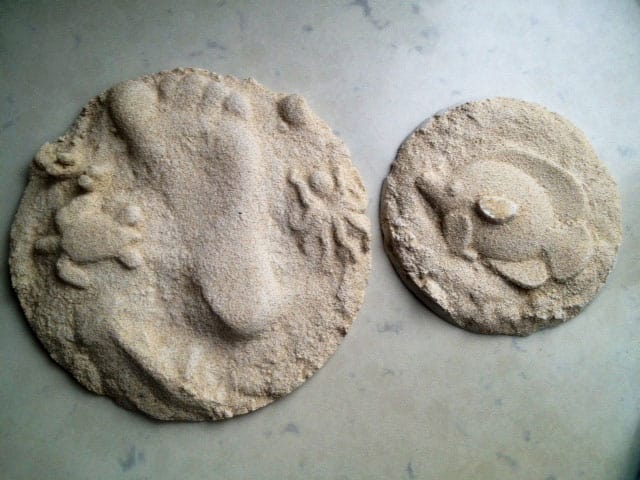 Sand Plaster Fossils (via My Kid Craft) Here's a fun craft that can yield all kinds of cool fossil shapes and is totally open to lots of fun designs and prints.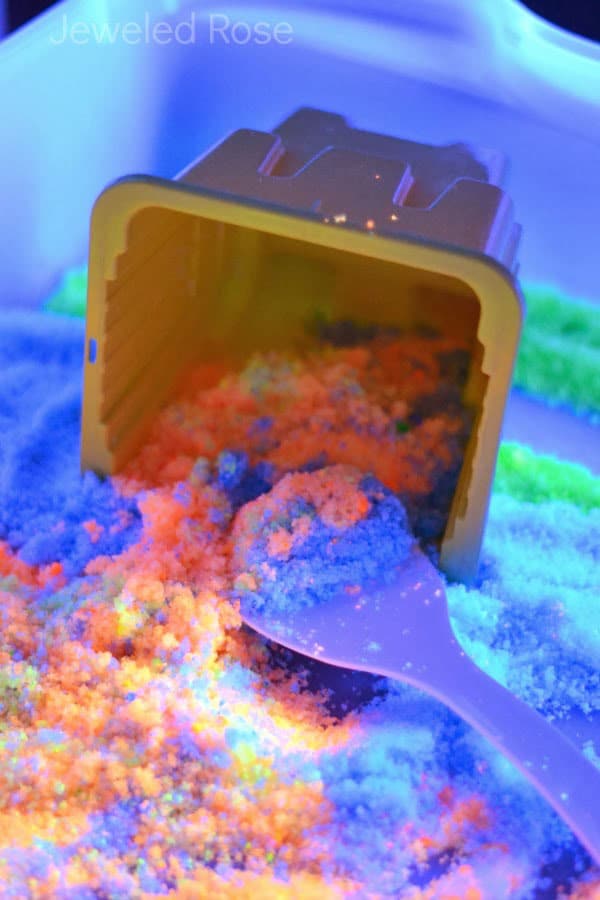 Glow in the Dark Sand (via Growing a Jeweled Rose) This neon sand is super easy to make and is just so much fun to scoop, squish and swirl around.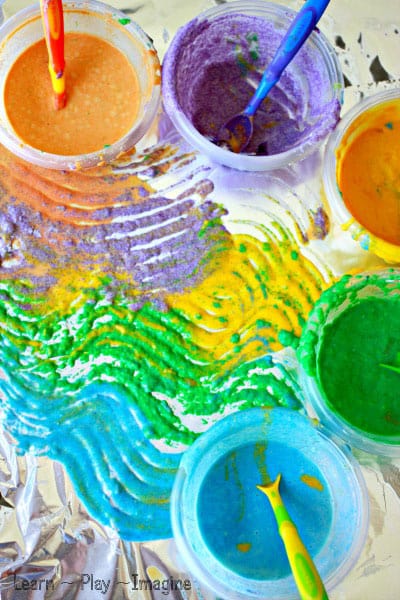 Sand Paint (via Learn Play Imagine) For some pretty and vibrant textured art, trying making your own sand paint. No creative direction here, just let the kids smear, dab and paint away!
For more summer time fun, see:
8 Awesome Summer Water Activities

10 Outrageously Fun Ways To Play Outdoors