Back to school signals the start of growth and learning for kids, but it also means another thing – end of the summer. With kids packing up their camp gear and switching to school back packs, we thought it'd be fun to round up a few of our favorite end of summer crafts. Many of these make me nostalgic for the types of crafts I would do in summer camps – like weaving friendship bracelets or painting rocks. These creative projects can really be done at any time of year and are a colorful reminder to soak in the last rays of sunshiny weather.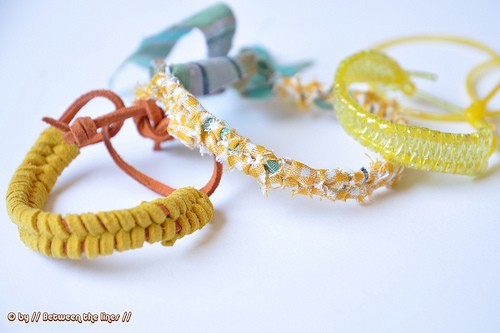 Summer Bracelets (via Between The Lines)
I love the rustic appeal of these fun bracelets which use bits of fabric and leather to create interesting textures. Make a few with the kids and their friends!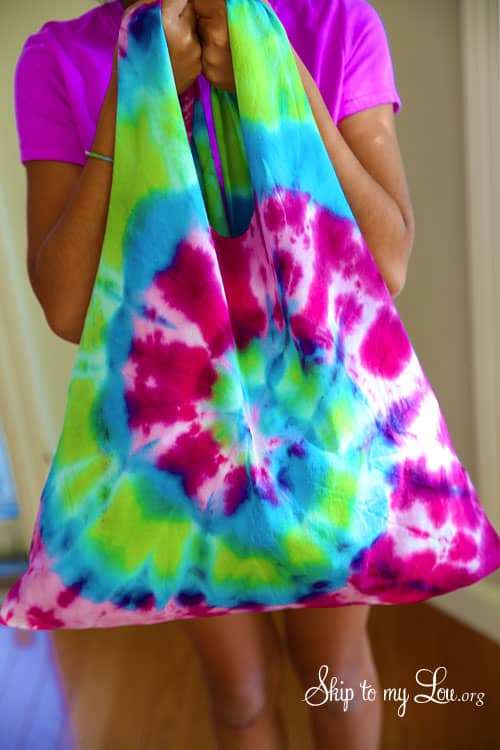 Tie-Die Tshirt Bag (via Skip To My Lou)
What is it about tie-dye that just screams summer fun? This bright tutorial shows you how to cleverly make a tie-dye tee and turn it into a bag!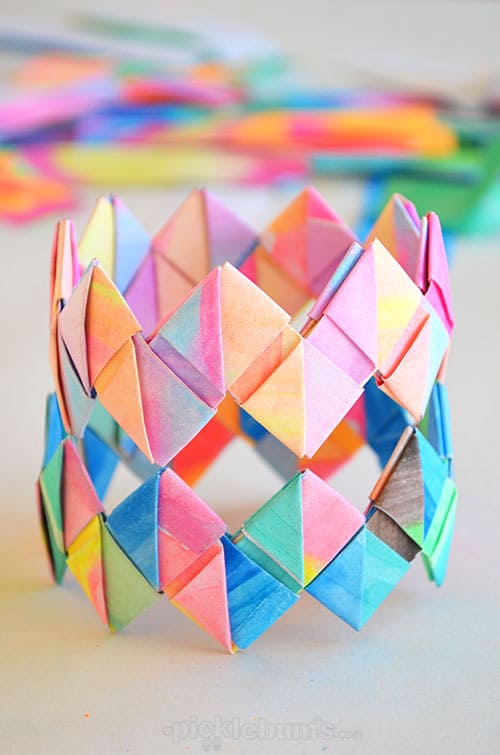 Folded Paper Bracelets (via Picklebums)
A creative project that combines art and jewelry making. This is a fun watercolor activity that results in style your kids can show off and wear.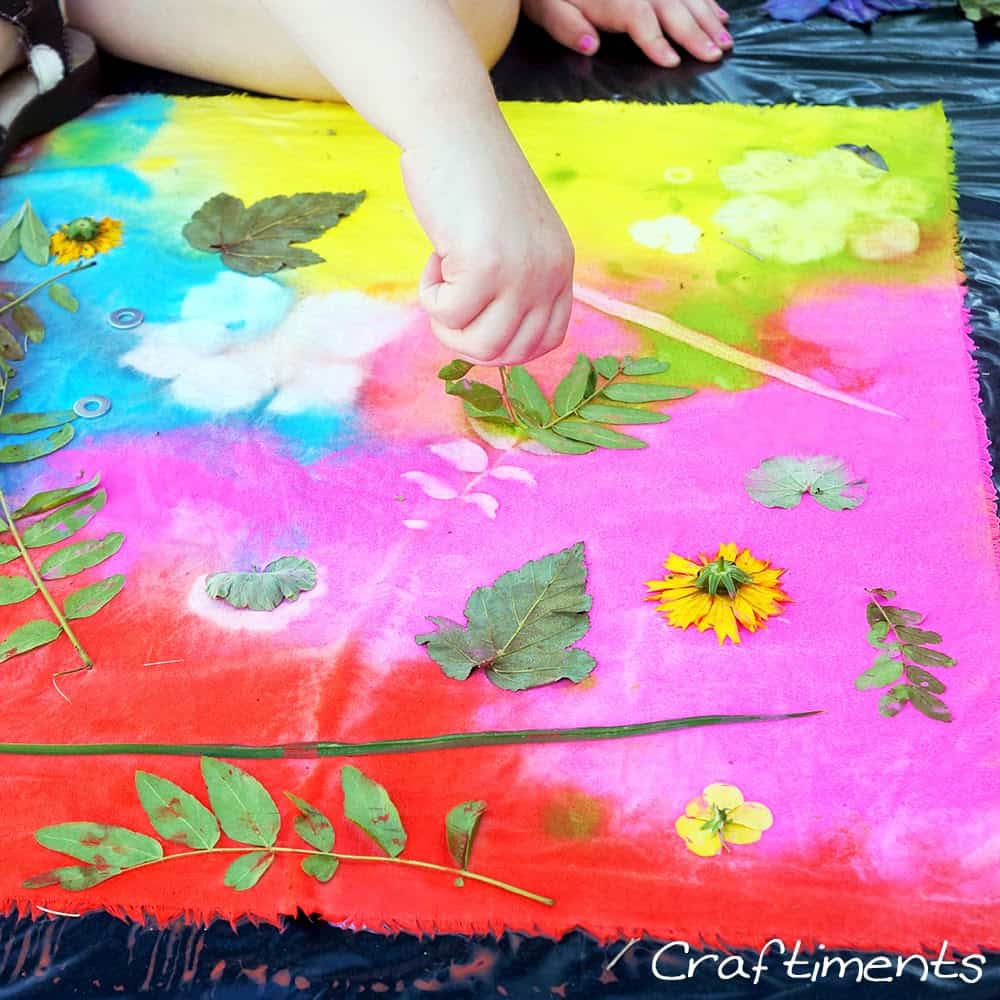 Sun Prints (via Craftiments)
Take advantage of the last few rays of summer sun and get the kids out with nature one last time to make these beautiful fabric sun prints.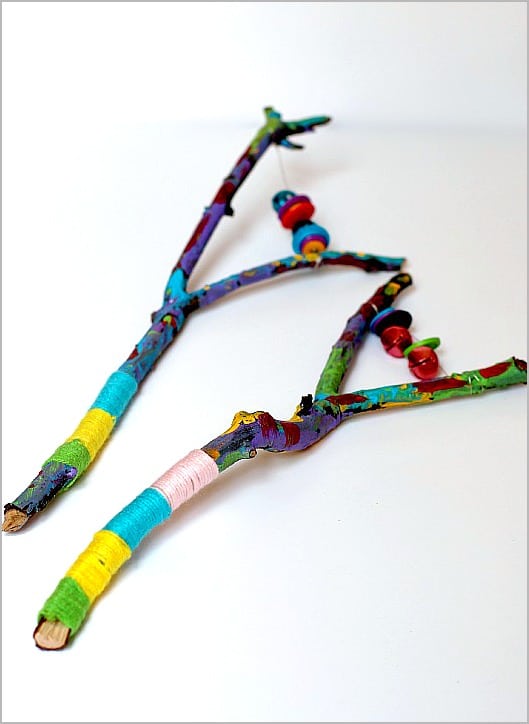 Painted Stick Instrument (via Twodaloo)
Kids love to gather sticks. Get them painting and turn them into a fun musical instrument while at it!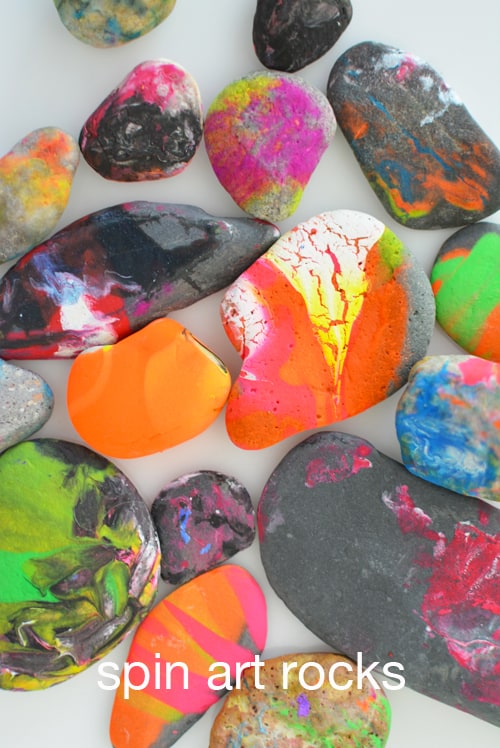 Spin Art Rocks (via Meri Chery)
There are so many fun ways to paint with rocks and this is by far, one of the most creative interpretations of it. Turn your treasures of collected rocks and spin them into gorgeous art pieces.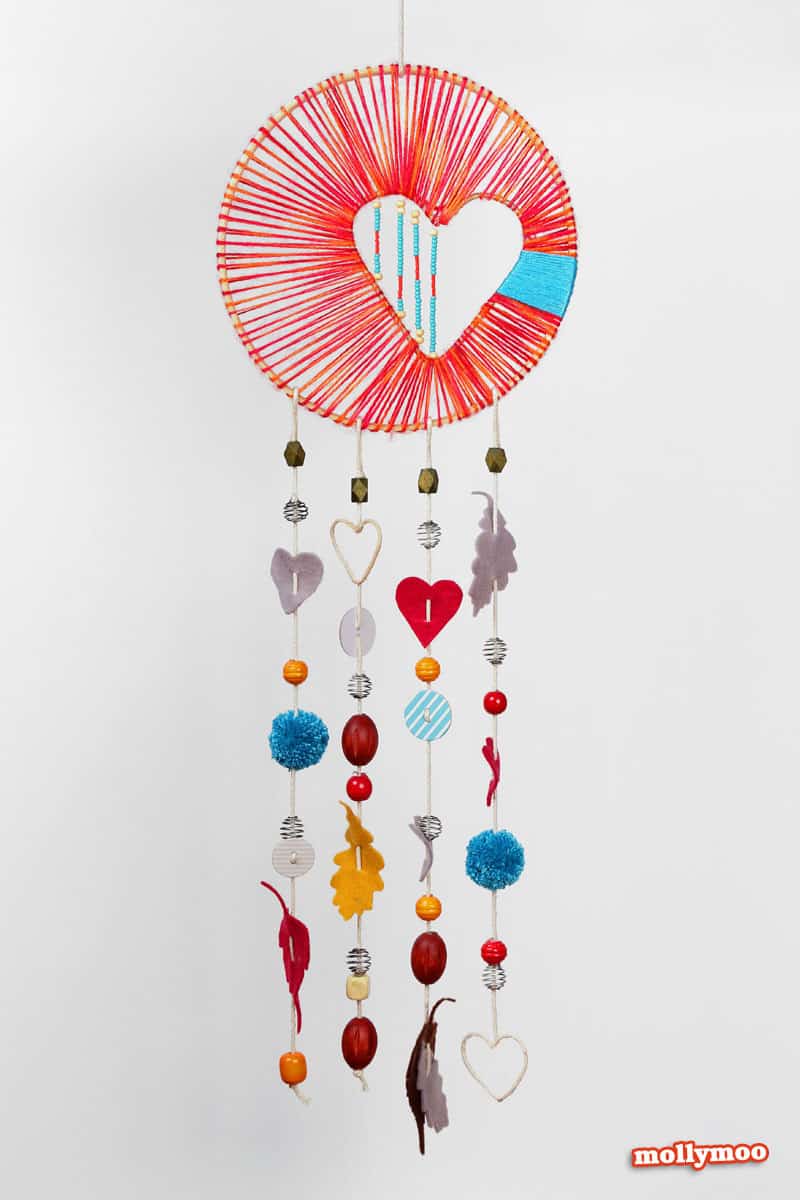 Dreamcatcher (via Mollymoo)
With bits of craft materials like beads, feathers and pom poms or anything else you might have on hand, you can make a beautiful dreamcatcher to hang up and keep your kids in a safe sleepy slumber.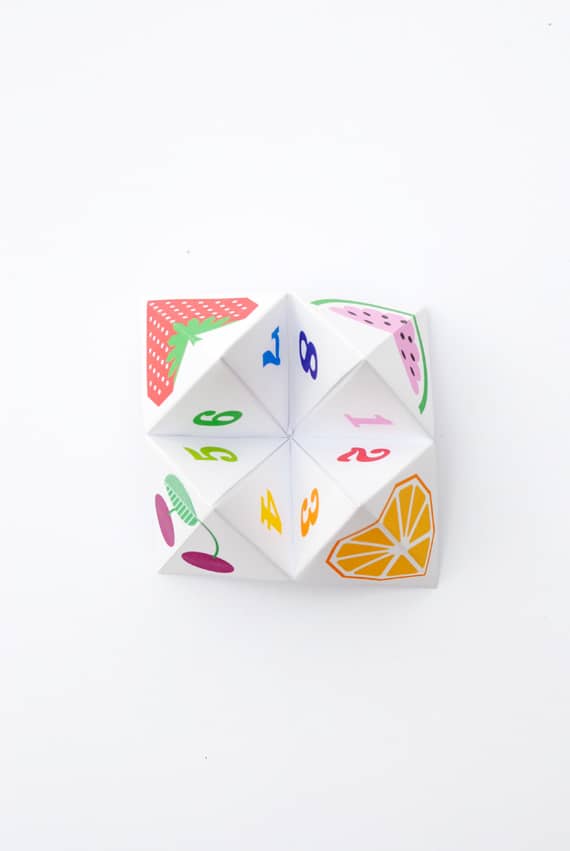 Printable Fruity Fortune Teller (via Minieco)
I remember making endless fortune tellers and playing with them with friends growing up. This fruity one has a great summer time feel and comes with a free template to make it easy to start telling fortunes right away.
Check out more summer fun for kids here.