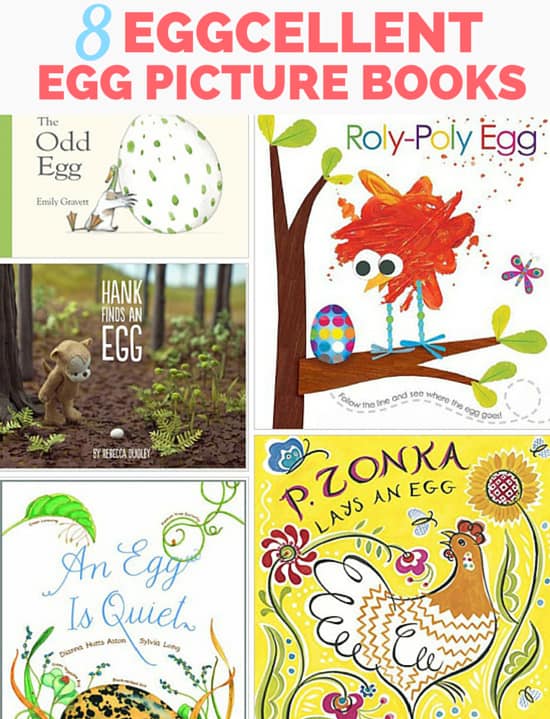 Eggs are a symbol of fresh beginnings and new life. To welcome the arrival of Spring, and with Easter right around the corner, we thought we'd round up some of our favorite picture books on eggs!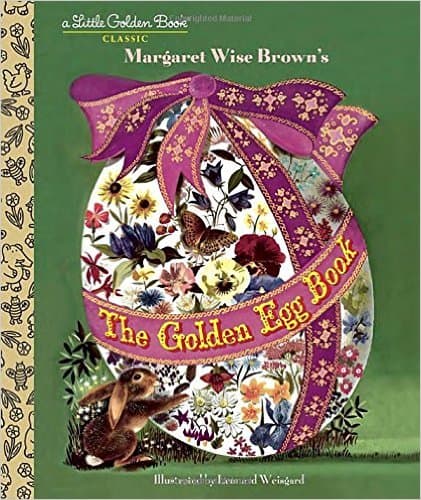 The Golden Egg Book by Margaret Wise Brown and Leonard Weisgard
A curious little bunny finds an egg and tries various ways to figure out what's inside — by shaking it, prodding it, jumping on it and even throwing little nuts at it — all to no avail. Just when the bunny gives up and falls asleep, however, the egg cracks open… This is a sweet tale about how sometimes the best friendships can be struck under the most unusual circumstances, and the luscious vintage illustrations are the perfect mix of warm and fuzzy.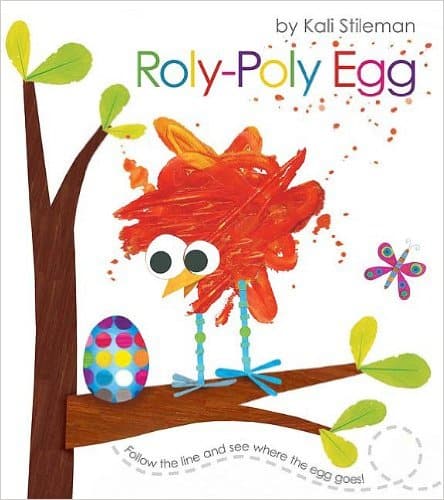 Roly-Poly Egg by Kali Stileman
This lively book centers around the rainbow-spotted egg of Splotch the bird. Somehow the egg gets bounced off the tree and goes on an adventure of its own — a raised dotted line invites the reader to use his or her finger to follow its travels as it encounters different animals. Splotch manages to get the egg back before it hatches, and the reader gets to reveal the chick inside by lifting the flaps.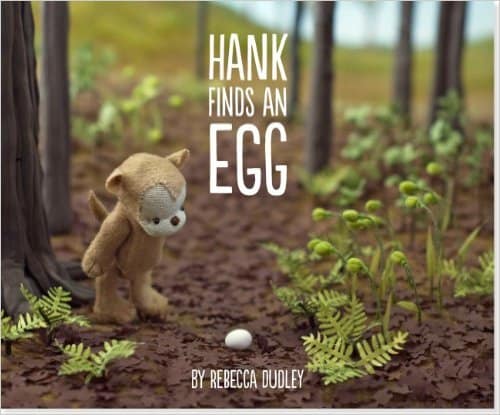 Hank Finds an Egg by Rebecca Dudley
The premise of this sweet wordless book is simple: Hank, a bearlike animal, finds an egg on the forest floor and, upon realising that it has fallen from its nest in a nearby tree, tries to put it back. What's incredible, however, is that all of the little details in the images were painstakingly crafted by the author — yes, not just Hank, the egg(s) and the nest, but also the trees, ferns, twigs, etc — and then arranged, rearranged and photographed beautifully to bring to life the mesmerising scenes that tell a gently moving tale of genuine kindness and gratitude.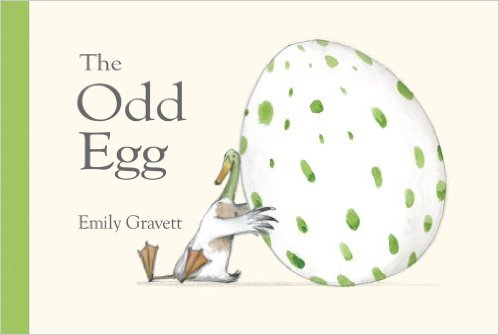 The Odd Egg by Emily Gravett
A duck feels left out when she sees that all the other birds have each laid an egg and are excitedly waiting for them to hatch. So when she finds a mysterious white egg with green spots, she is overjoyed. We love the creatively stepped pages (like The Very Hungry Caterpillar) that the reader has to flip to reveal the babies that emerge when the eggs hatch one by one — including the big surprise at the end!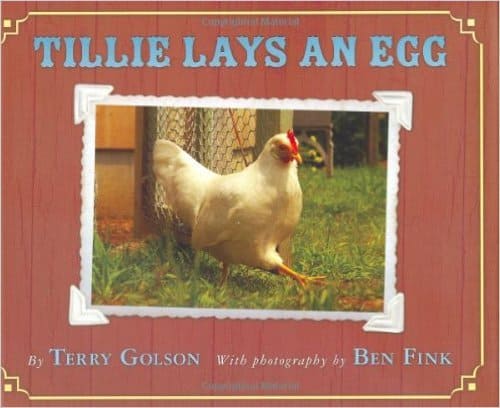 Tillie Lays an Egg By Terry Golson and Ben Fink
The protagonist of this quirky book is the white hen on the cover, Tillie, who is just one of the seven well-looked-after hens kept in the henhouse in the author's backyard. All the hens lay an egg every day, but unlike the other hens who obediently take turns to lay their eggs in the nesting box, Tillie enjoys laying her eggs in unconventional places. This is a simple, sweet story and kids will have fun searching for Tillie's eggs in the gorgeously styled full-page photographs.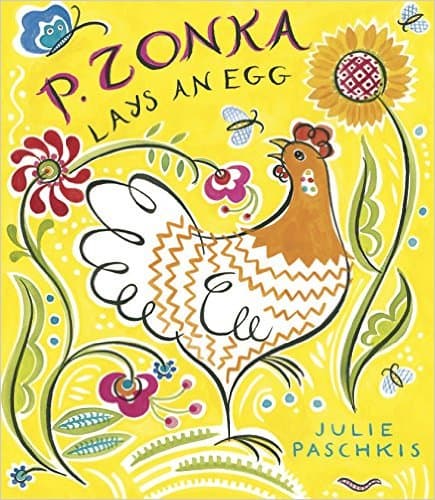 P. Zonka Lays an Egg by Julie Paschkis
Unlike the other ostensibly more hardworking chickens that lay eggs every day, dreamy P. Zonka spends her time drinking in the sights around her. Then one day, when she is finally persuaded to lay an egg, it turns out to be an extraordinary egg unlike any other. Vibrantly illustrated, this endearing story is similar to Leo Lionni's Frederick in its celebration of artistic germination, and is a reminder that great art cannot be rushed.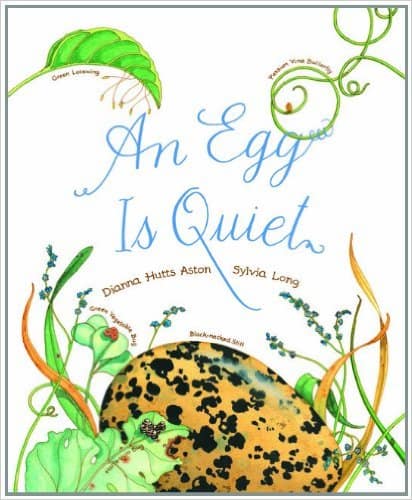 An Egg Is Quiet by Dianna Aston and Sylvia Long
If you're looking for a non-fiction picture book on eggs, look no further. This gorgeous book will tell you everything you need to know about all the different characteristics of eggs — shape, size, pattern, texture, etc. — all accompanied by stunning illustrations of a wide variety of eggs. And, to top it all off, the text is concise and reads beautifully.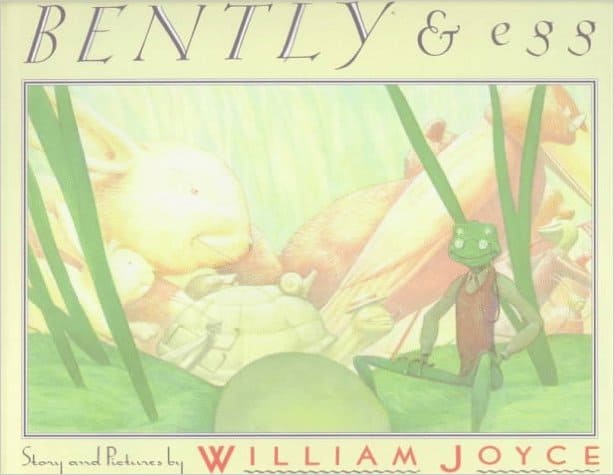 Bently and Egg by William Joyce
When Bently the frog is tasked by his friend Kack Kack the duck to babysit her egg, he decides to paint it to make it look more appealing to himself. Alas, this causes the egg to be mistaken for an Easter egg and be 'eggnapped'. Thus Bently embarks on a quest to rescue the egg and, along the way, despite his initial misgivings, grows to care genuinely for the egg — just as it is. While this book is unfortunately out-of-print, it's worth hunting down for the solid storytelling and illustrations, and the sweet message of loyalty, responsibility and friendship that it delivers.
Do you have any favorite picture books about eggs? Share them with us in the comments!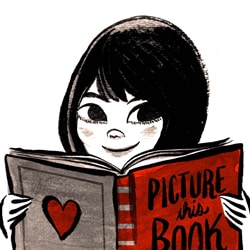 Eileen is a former magazine sub-editor turned stay-at-home mom of two littles, who are also her inspiration (and excuse) for spending way too much time hunting down an eclectic selection of what she firmly believes to be some of the best children's books ever created, as well as reviewing them on her children's book review website Picture This Book. A lifelong bookworm, Eileen set up Picture This Book two years ago to encourage more parents and educators to read to the children under their care, as she believes quality books to be as crucial to early childhood development as water, food and air. You can also follow Eileen's book-hunting adventures on her Instagram page.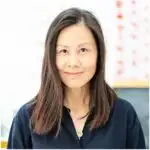 Agnes Hsu is a mom of three and has been inspiring parents and kids to get creative with easy activities and family friendly recipes for over 10 years. She shares her love for creative play and kids food to her 2MM+ followers online. Agnes' commitment to playful learning and kindness has not only raised funds for charity but also earned features in prestigious nationwide publications.