The holidays don't all have to be about sweets and desserts. Try any of these 8 creative and healthy Christmas themed treats – perfect for bringing to a kids' party or class holiday function.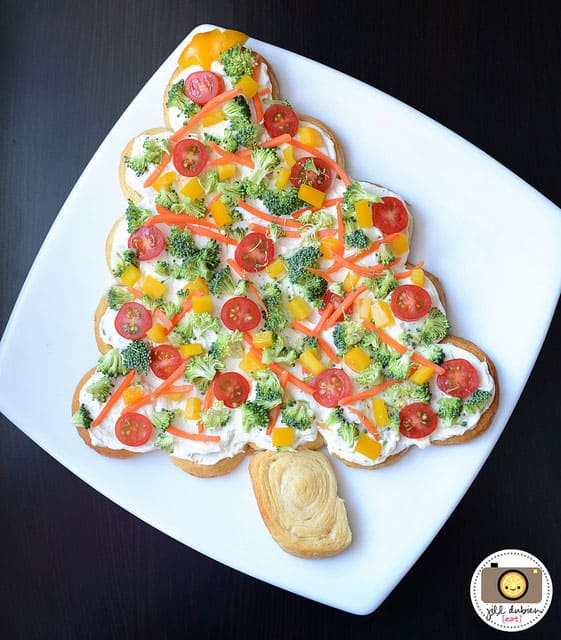 Crescent Roll Veggie Tree (via Meet The Dubiens) Crescent roll mix makes an easy base for this festive tree adorned with veggie ornaments.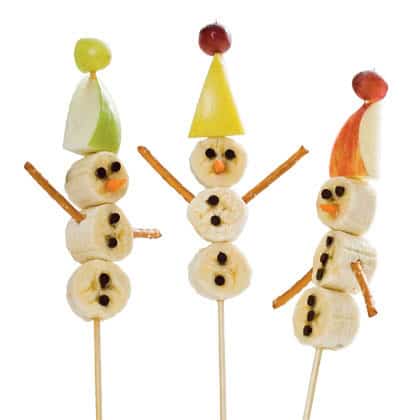 Banana Snowmen (via Spoonful) The cutest snowmen on a stick – these are sure to add cheer and jolly giggles.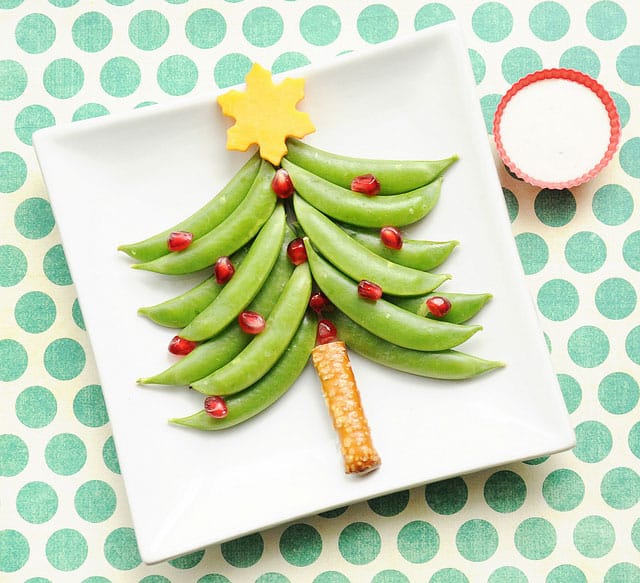 Veggie Tree (via Canadian Family) Get your kids in the holiday spirit while eating their veggies with this easy snap pea tree.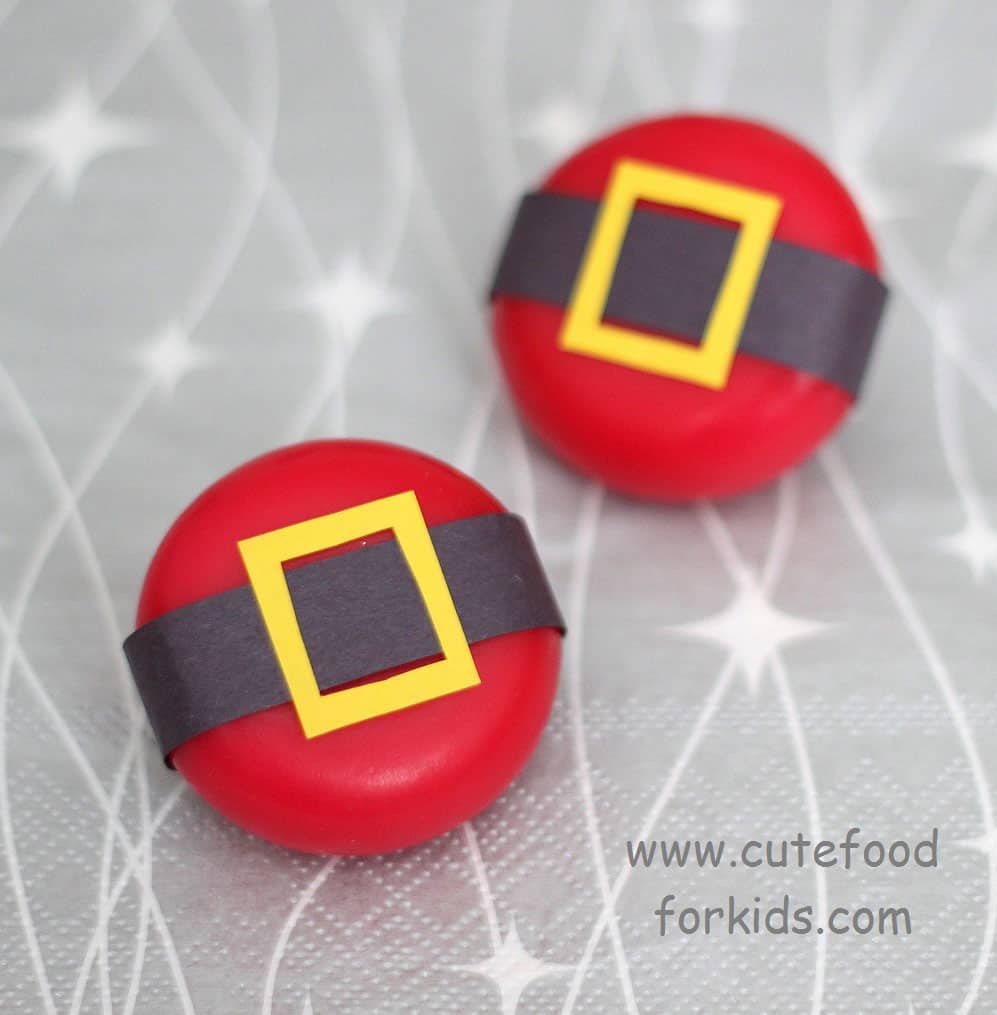 Santa Cheese Belt (via Cute Food For Kids) Dress up Babybel cheeses with this adorable Santa belt.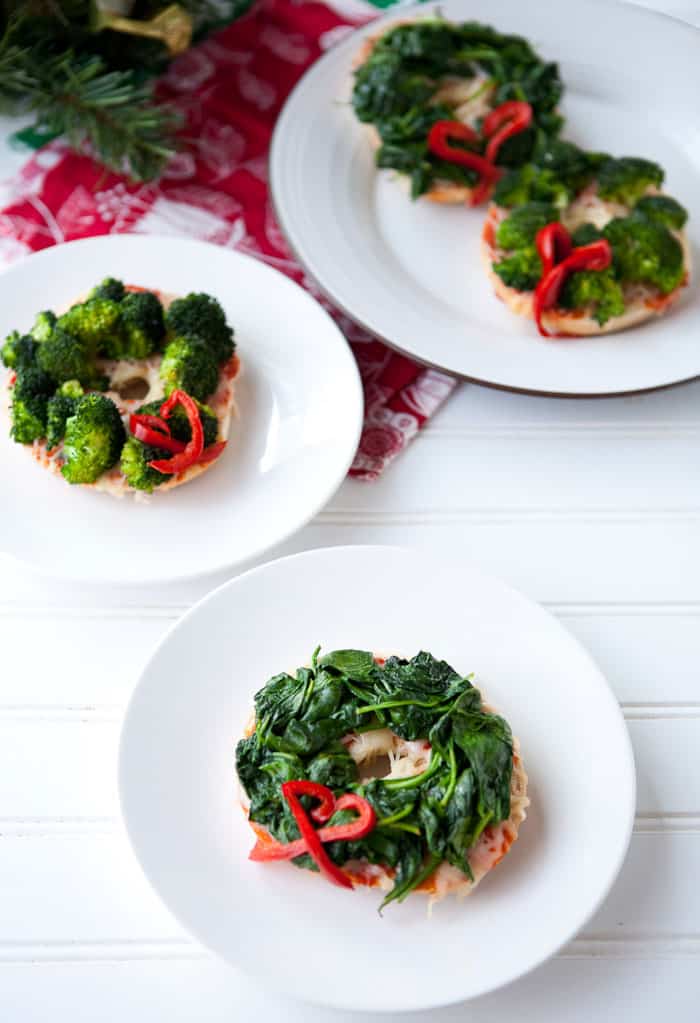 Pizza Bagel Wreath (via Babble) Kids just might eat their spinach and broccoli for once with this festive pizza wreath.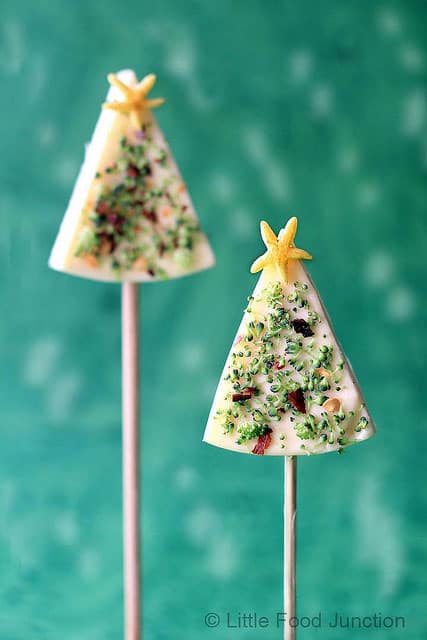 Christmas Tree Cheese on a Stick (via Little Food Junction) Give kids their own miniature tree to decorate (made of healthy cheese).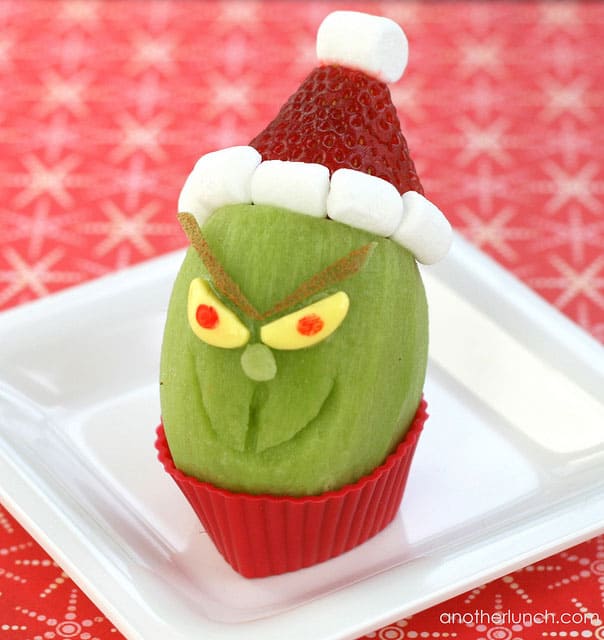 Fruit Grinch (via Another Lunch) The typically frightful Grinch isn't the least bit scary dressed up as an adorable kiwi fruit.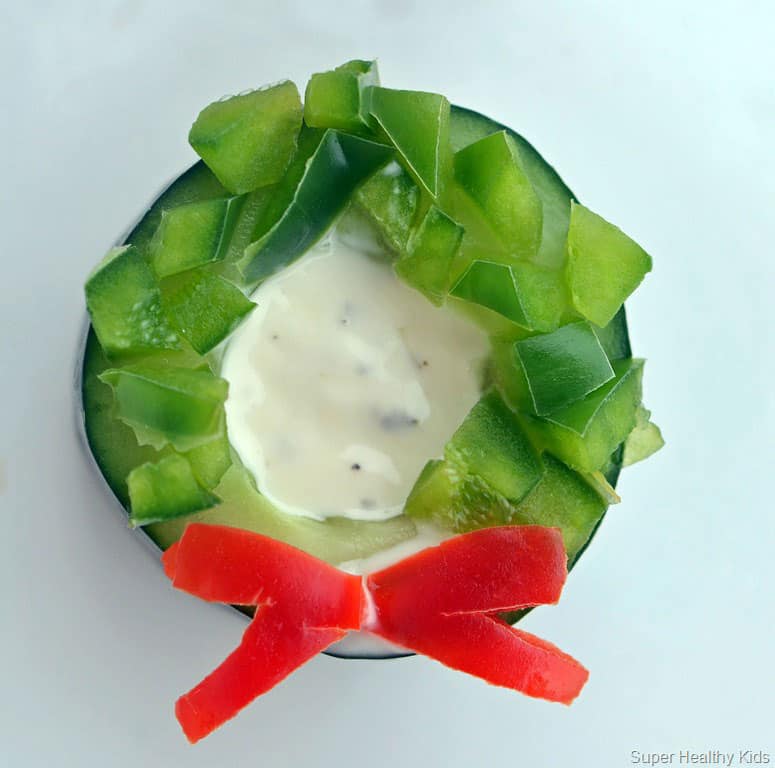 Cucumber Wreath (via Super Healthy Kids) An all-in-one festive holiday dip and edible container.
For more holiday treat ideas see 12 Days of Holiday Cookies to Make With Kids, 12 Jolly and Cute Holiday Treats and 12 Unique and Delicious Ways To Eat Gingerbread.