Sun's out which means the kids get to play outdoors. I'm sure your kids have their stash of favorite outdoor toys, but here are some new and unique ideas for playing outside. These crazy fun toys are guaranteed to make your child play, laugh and giggle. Sometimes uncontrollably so (isn't that what sunny days should be about?). Read on to see all the cool ways you can play outside!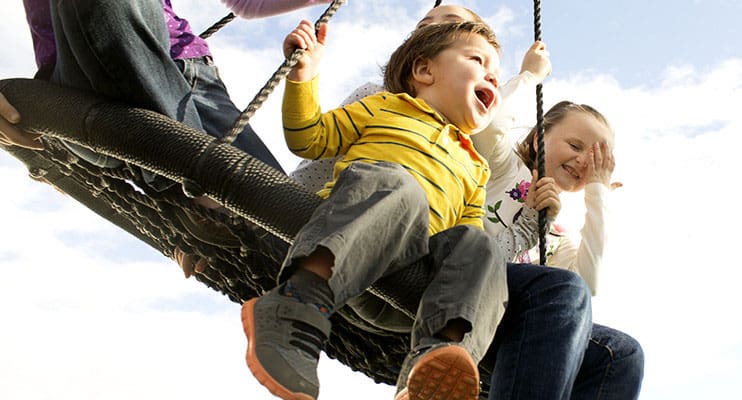 Swing and Spin ($199) Swing meets hammock with this fun, lighter weight version of the classic tire swing which can be hung from a tree or existing swing set.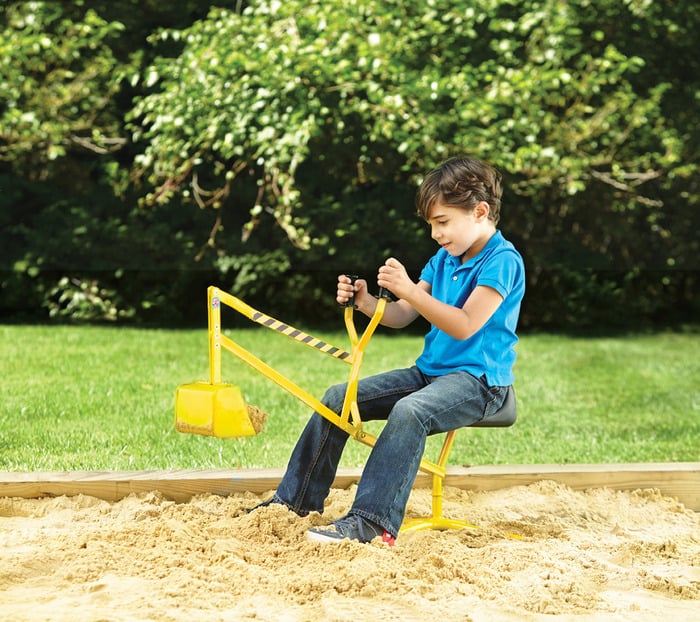 Reeves Big Dig ($44.99) Playing in the sun means you get permission to dig in the dirt or sand! The Big Dig will help you do just that for some extreme excavation.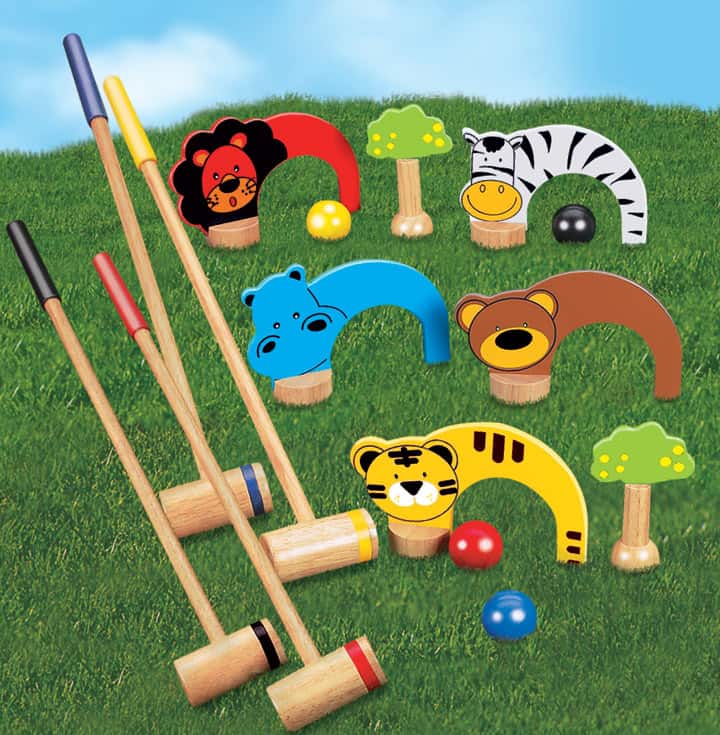 Kids Croquet Set ($49.99) A classic game refashioned for kids, this cute croquet game has five friendly animal shaped targets and can be set up both indoors or out for fun anywhere.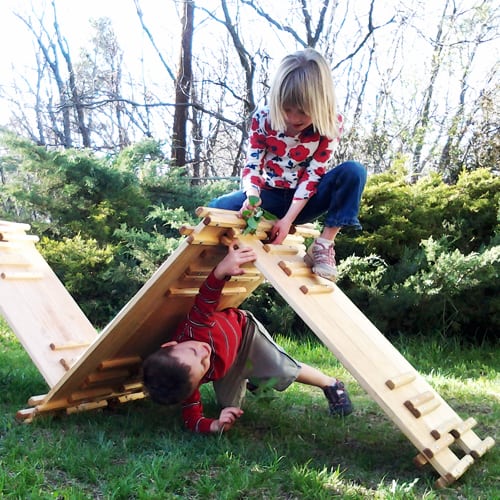 Imagiplanks Infinite Playground ($299) Build your own playground, fort, slide, bridge and more with this wooden, open-ended plank system that lets kids' imaginations run wild with endless possibilities.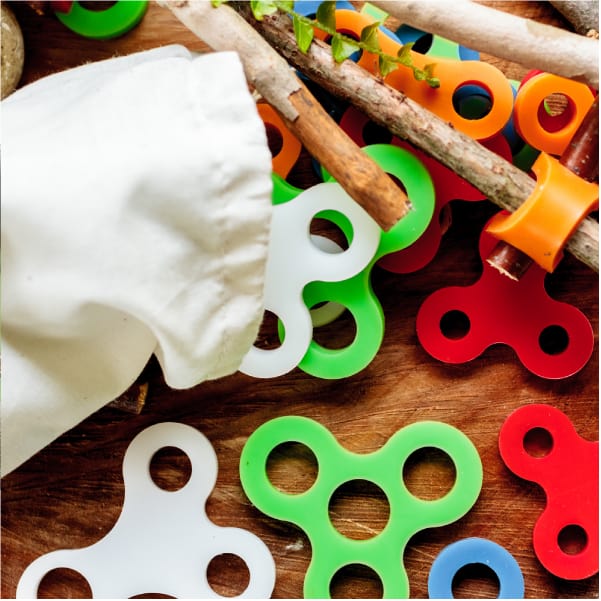 Stick-Lets ($25) Like the name implies, all you need are sticks (branches, twigs, dowels) to attached these silicone connectors to make the coolest forts in town.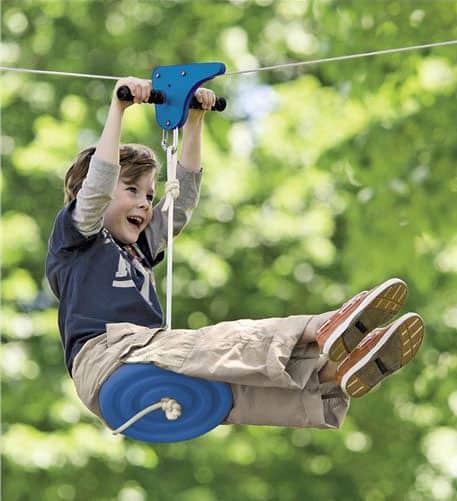 Slackers Zipline Kits (from $79) Not just for adventures in the jungle, bring this thrilling activity right in your own backyard for some zipping fun for everyone.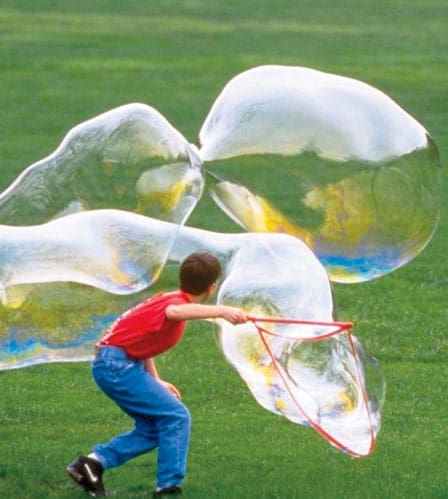 Bubble Thing and Bubble Mix ($15) Oh my, 6 foot bubble, giant spheres, towers, and inside bubbles. These bubbles on steroids are a proven kid and adult pleaser every time.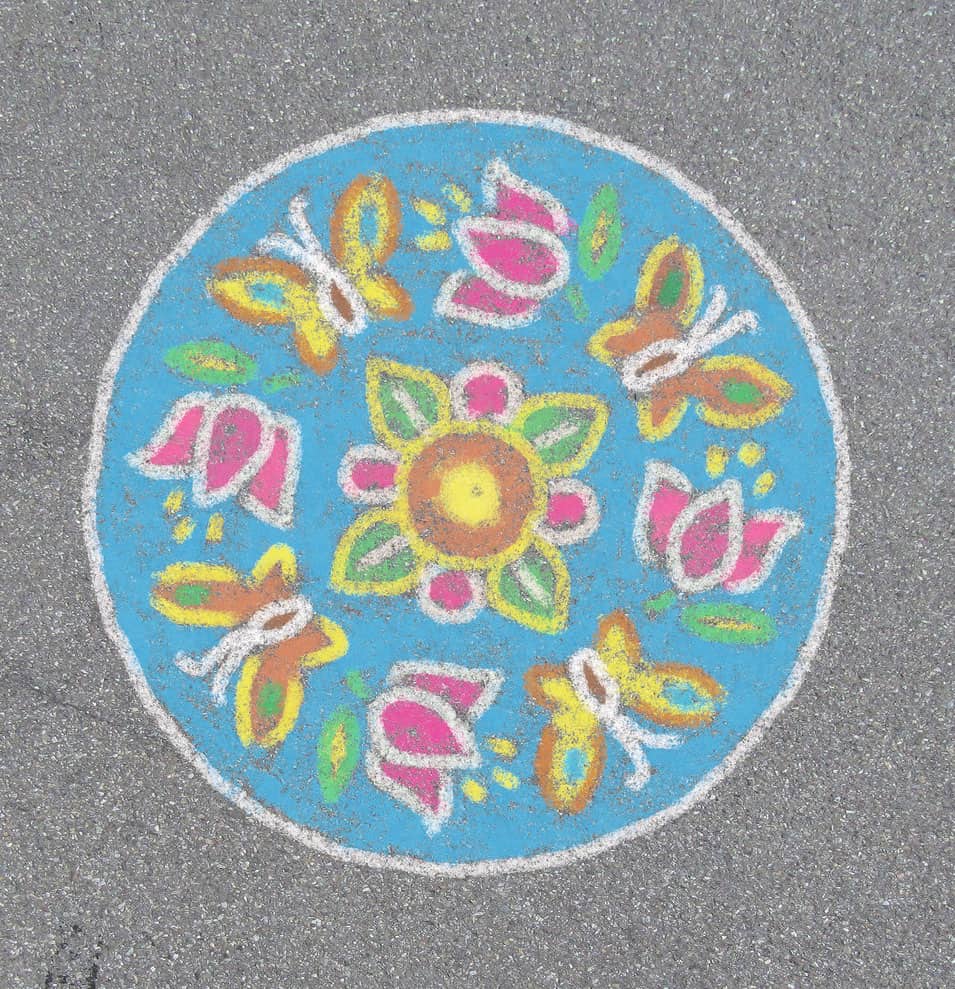 Ravensburger Outdoor Mandala Designer ($25.99) For the artistic minded, these chalk stencils will have your child creating beautiful outdoor masterpieces in no time. Available in several motifs such as garden, princess, animals and ocean.
Also see:
10 Outrageously Fun Ways To Play Outdoors
7 Amazing Ways to Make a Fort

8 Inventive Ways to Make a Swing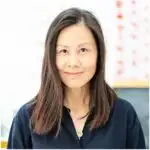 Agnes Hsu is a mom of three and has been inspiring parents and kids to get creative with easy activities and family friendly recipes for over 10 years. She shares her love for creative play and kids food to her 2MM+ followers online. Agnes' commitment to playful learning and kindness has not only raised funds for charity but also earned features in prestigious nationwide publications.