With the unrelenting winter weather, the only thing to look forward to is playing in the snow of course! Whether romping around in the yard or hitting the slopes for more serious sporting adventures, these chic and cozy snow jackets, pants and boots will keep your kids warm, comfortable and stylish.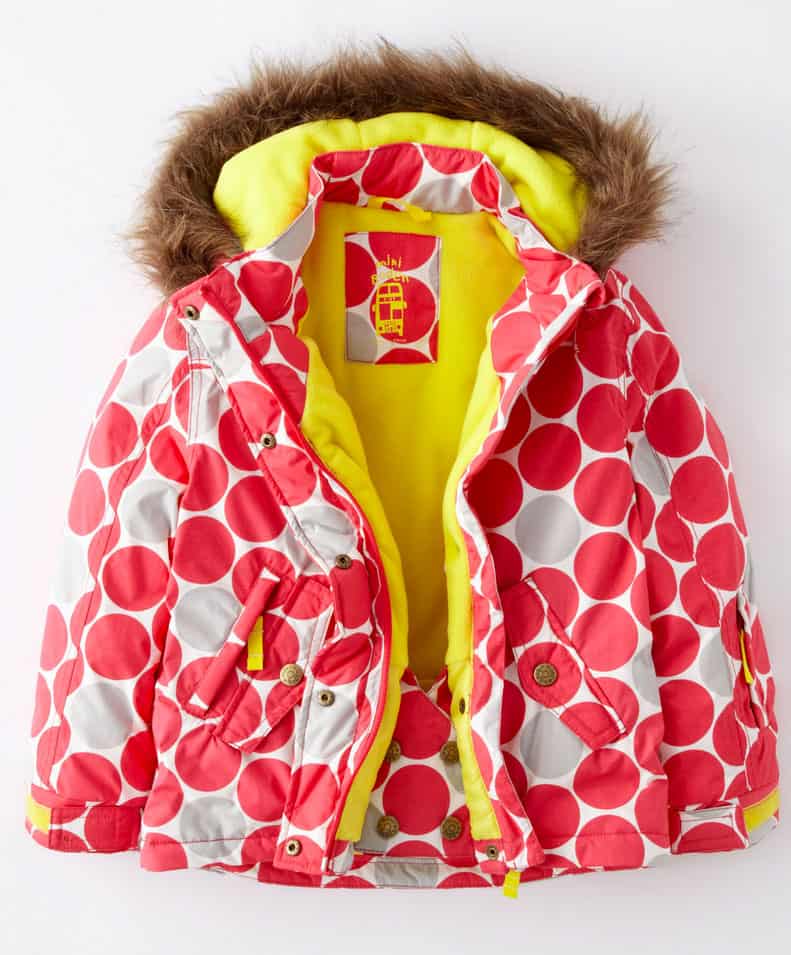 Mini Boden Girls' Ski Jacket $92. This jacket's beautiful, bold print is easy to spot both on and off the slopes. Also available in a dazzling navy blue print.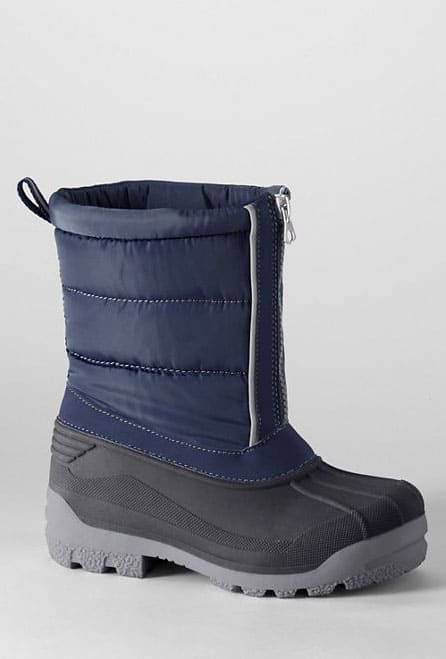 Lands' End Snow Plow Boots $29.99. Fleece lining keeps little feet warm and dry in the snow and secure zip opening makes it easy to get on and off. This classic snow boot is also availabe in black and fuschia.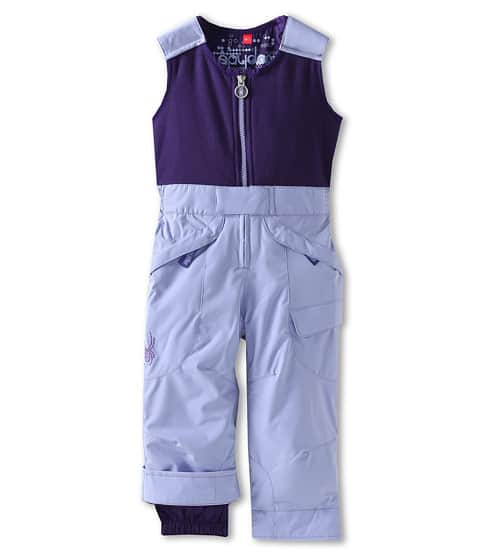 Spyder Snow Suit $110. Stylish snow pantsuit that's well insulated with adjustable shoulder straps and cuffs that extend 2″ to adjust as your kids grow. Available in a bright and stylish pink design as well.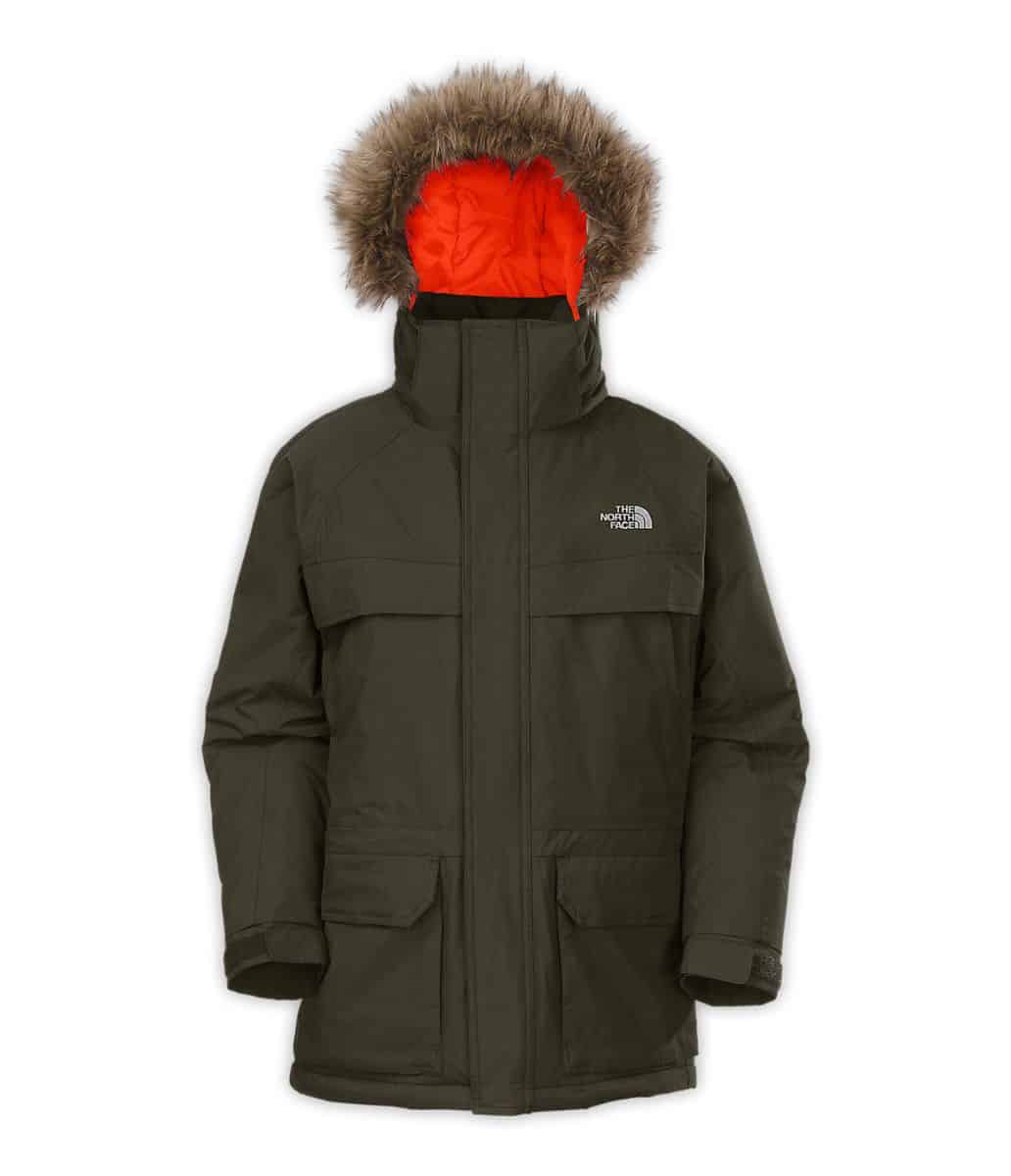 North Face Boy's McMurdo Parka $230. This warm parka is waterproof with breathable exterior that sheds snow and rain with ample down insulation that cuts through the cold.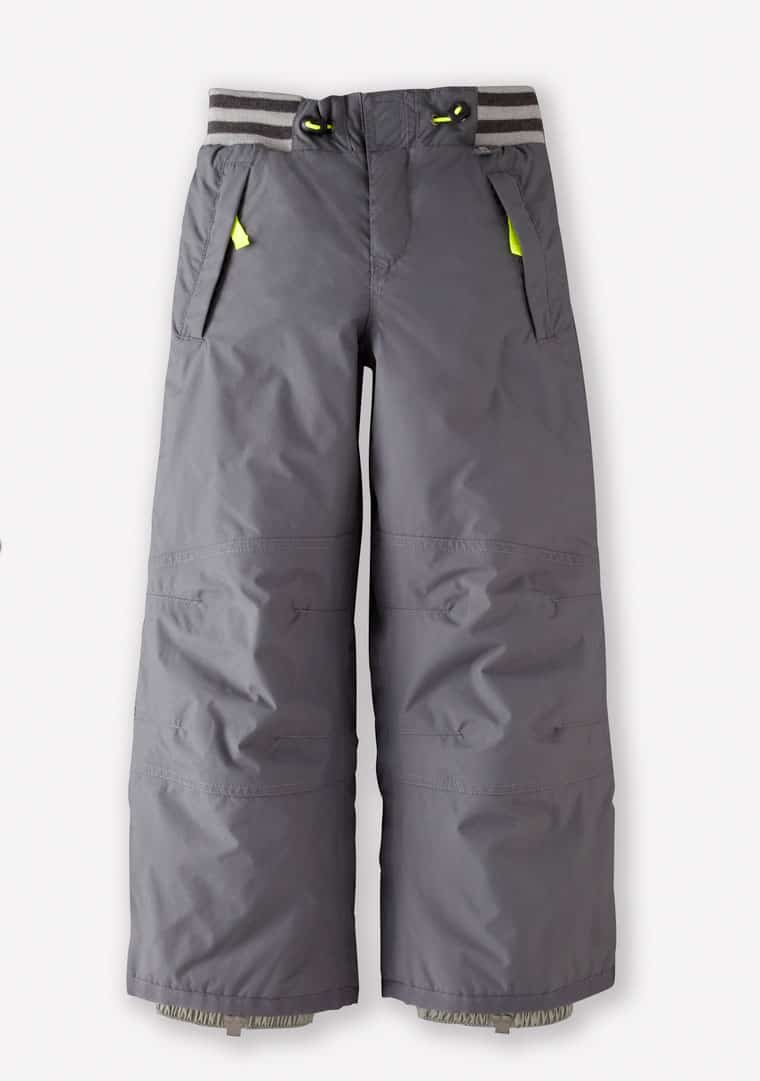 Mini Boden Snow Board Pants $60. Available in red, blue or gray, these functional basic snowboard pants coordinate well with any jacket.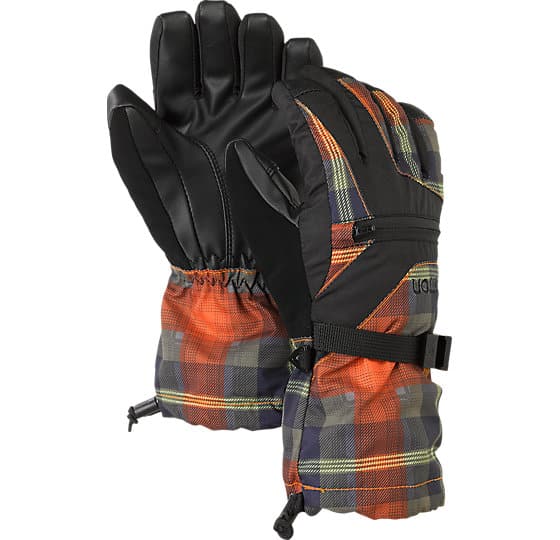 Burton Youth Vent Mitts $34.95. Functional gloves for kids with a simple ventilating pocket that also accommodates a disposable hand warmer. Open the vent when it gets too toasty, or simply stuff a heater inside when it gets too cold. Available in many styles and colors.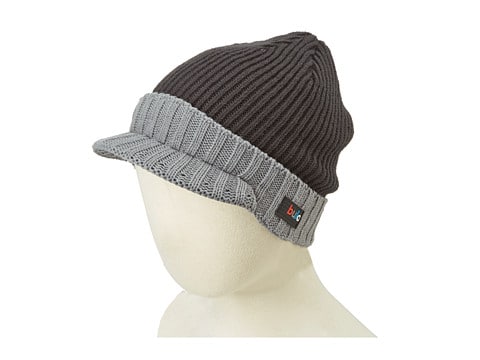 Bula Kids' Jumbo Cap $15.99. A stylish cap made of knit with a short brim that will keep little heads and ears warm from the cold elements.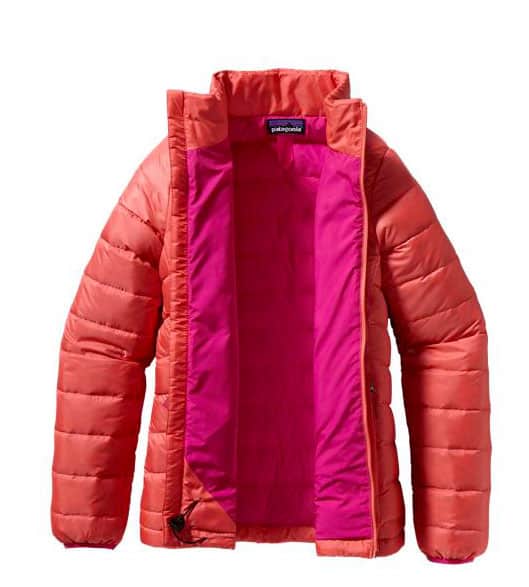 Patagonia Girls' Down Sweater $119. For lighter chills, this windproof and water resistant down puffy "sweater" still beats the cold with its 600 fill goose down. Also comes in a boys' style as well.
For more cold weather gear for kids see 8 Rain Boots That Make You Want to Sing in the Rain and 8 Warm and Stylish Kids' Puffer Jackets.