New Year's eve is creeping up quickly. If you're throwing or attending a New Year's party, these 7 festive treats will capture your little guests' attention with their sparkly and edible glamour. It's a time to celebrate and go all out – and what better way to start than with dessert?
How are you ringing in the New Year this season?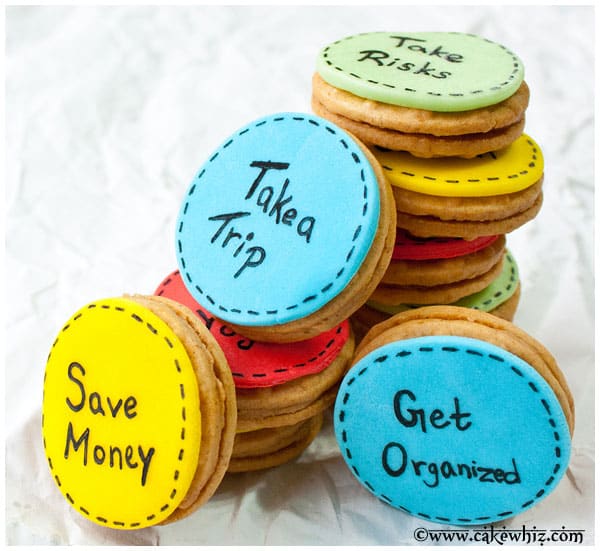 Cookie Resolutions (via Cake Whiz) Writing down your resolutions and eating them at the same time is so much more fun. Store bought cookies make this treat easy to make so there's no excuse to not come up with lots of new goals for the year.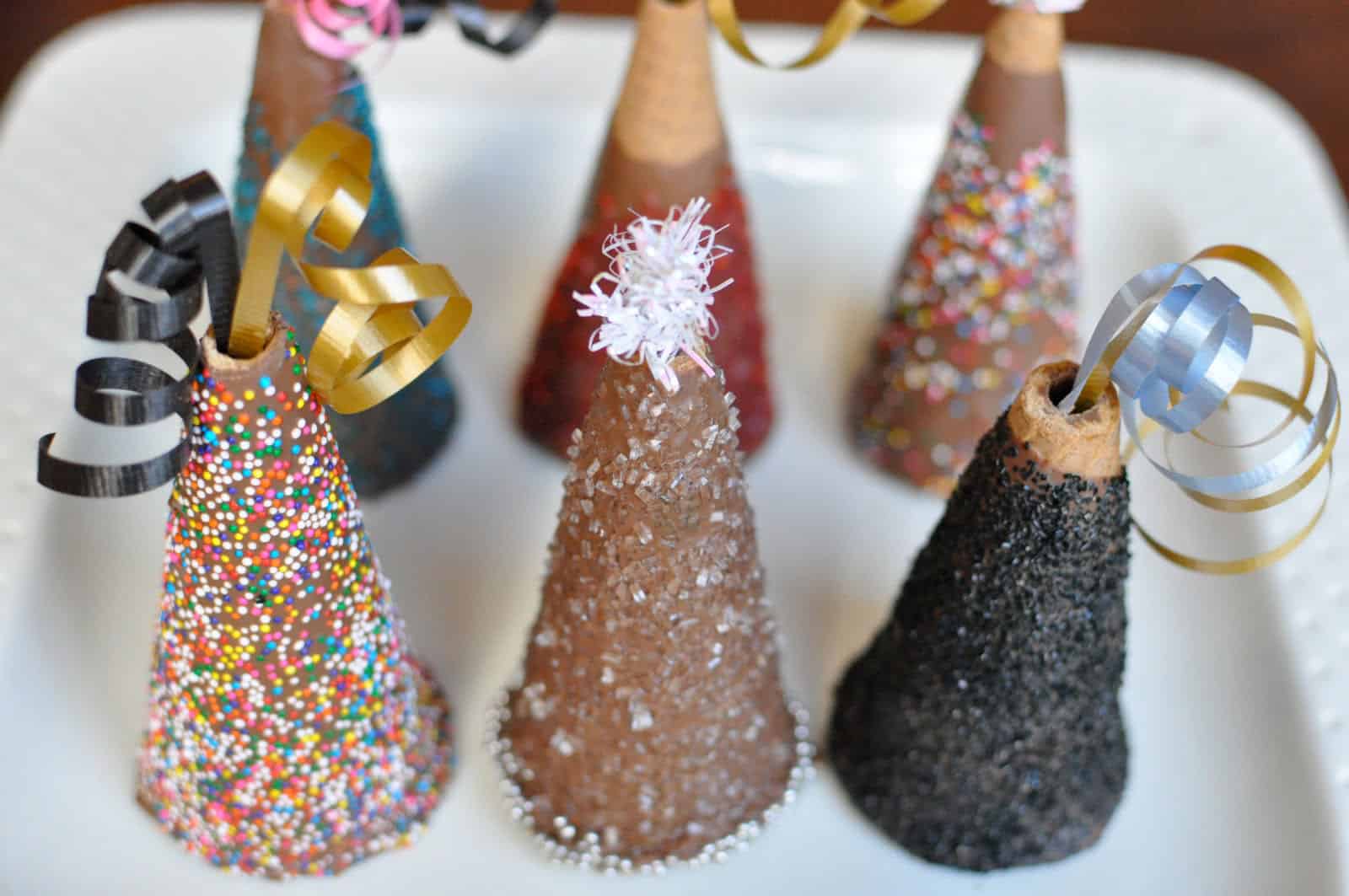 Party Cone Hats (via Tasting Independence) These festive ice cream party cones only take 3 ingredients to make and are so fun for kids to dress up.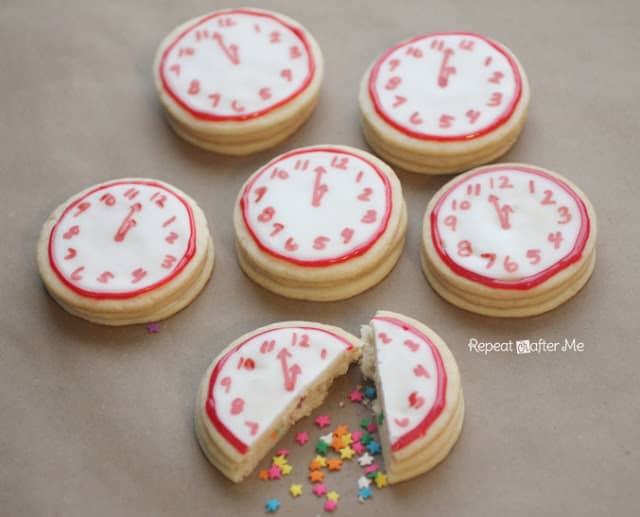 Confetti Clock Cookies (via Repeat Crafter Me) Imagine the surprise on your kids' faces when they crack one of these confetti cookies open – these also make yummy party favors.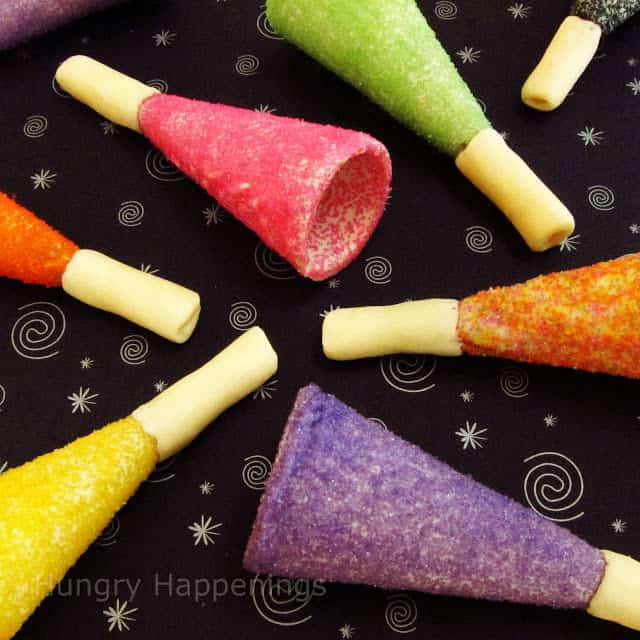 Party Horns (via Hungry Happenings) Kids will love whooping it up on New Year's while blowing on these edible horns – although I'm not sure how long it will be before they quickly disappear.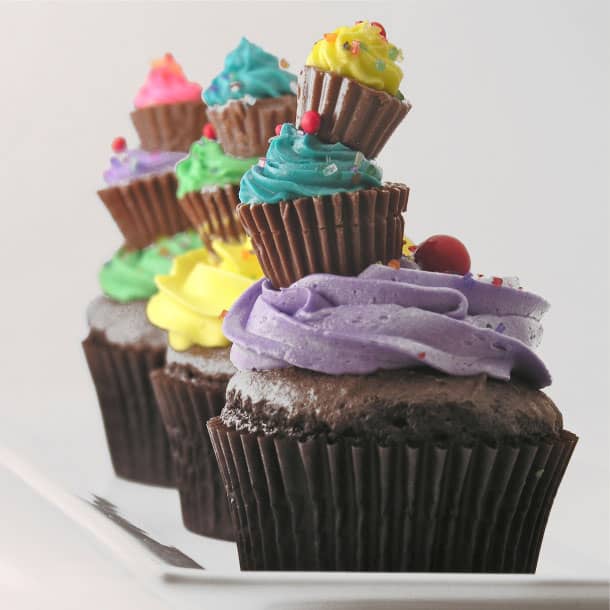 Multi-Cupcakes (via Easy Baked) Nothing says celebrate like cupcakes, so why not make a few stacked on topped on each other for the year's biggest celebration?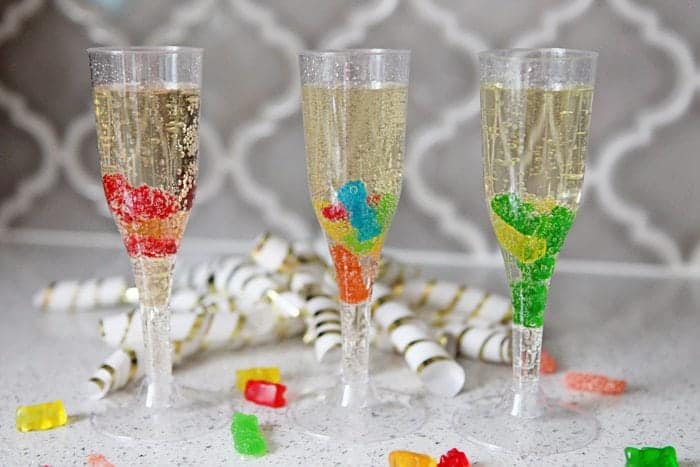 Mocktails for Kids (via The Everyday Mom Life) Kids can have their cocktails too to count down, except these are sweetened with juice.
Ball Topper Cupcakes (via One Charming Party) Whether on store bought or homemade cupcakes, these ball toppers are an easy way to decorate your New Year's desserts.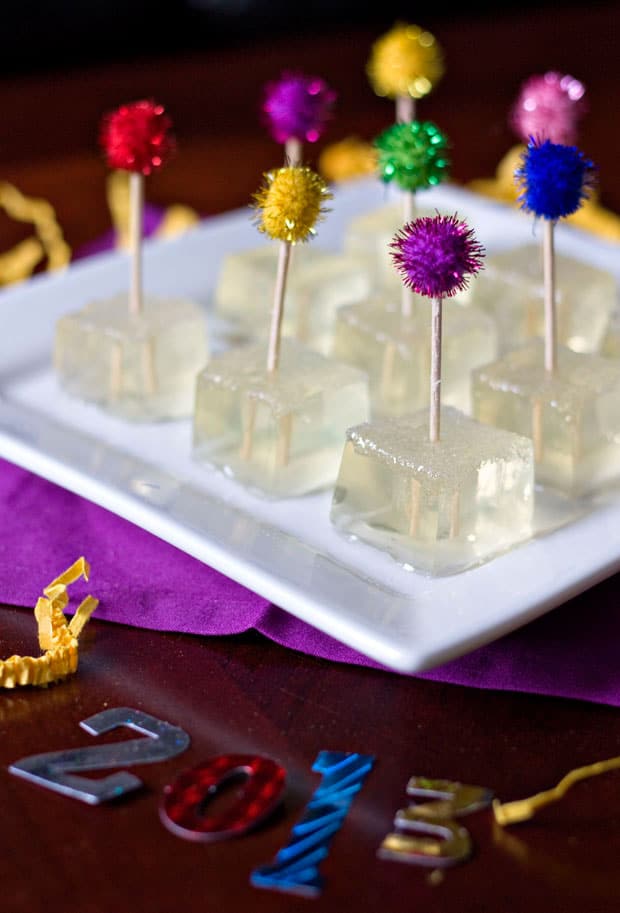 Jello Shots (via Erica's Sweet Tooth) Nothing says party like jello shots – make them with fruit juice instead of champagne for the kids and let them take a few shots, just this once.
For more New Year's inspiration, see 12 Celebratory New Year's Crafts for Kids.