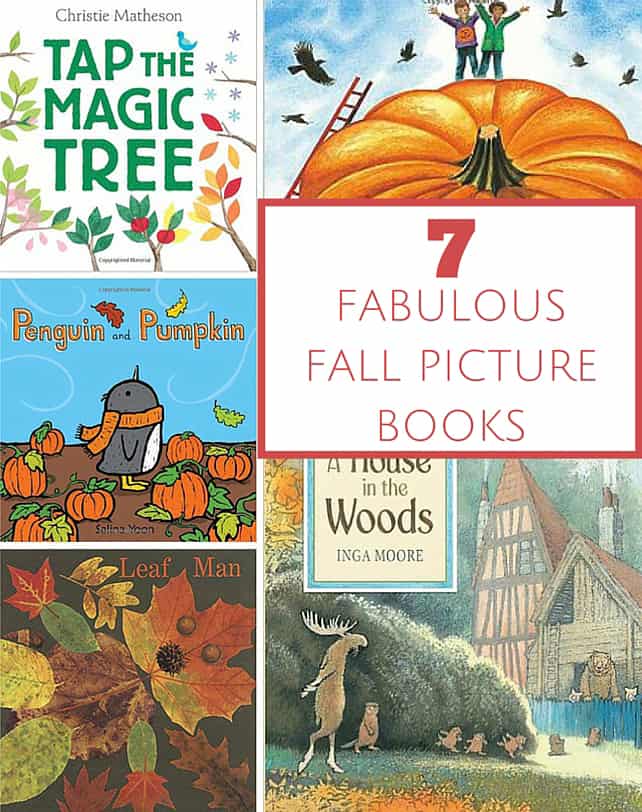 There's something magical about fall that captures everyone's imagination, and it probably has a lot to do with the natural landscape being awash in gorgeous autumnal hues. Living in tropical Singapore and not having had the chance to experience the beauty of the changing seasons, fall, to me, has always been experienced vicariously through pictures and books — and, yes, picture books! So whether or not you live in a temperate climate, here are some gorgeous picture books that will help you get into the spirit of fall.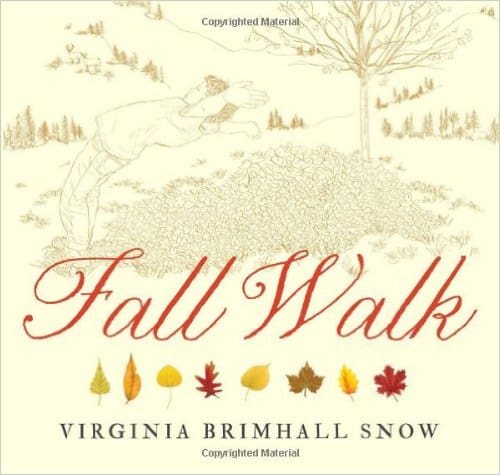 1. Fall Walk by Virginia Brimhall Snow
One of the must-dos during fall has to be taking a cool, leisurely walk — or many walks — in nature that will allow you to soak in the beauty of the season — preferably armed with this indispensable fall picture book. With gracefully inked illustrations that are paired with rhyming verses about two siblings and their grandma taking a "fall walk", what elevates this book is the brilliant way in which it engages readers with clear illustrations of 24 different leaves — and the trees from which they come, such as oak, maple, elm, etc. — that are distinguishable by their shapes and the colors they take on during fall. There are even helpful notes at the end of the book on how you can press your own leaves and/or make leaf rubbings — perfect for fostering an interest in trees and appreciation for nature in general.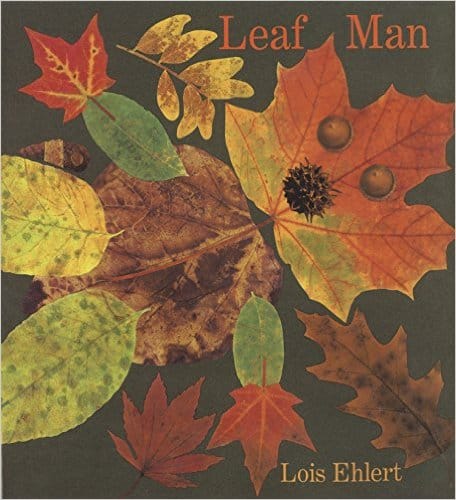 2. Leaf Man by Lois Ehlert
For more seasonal artistic inspiration, the creative and playful collages by Lois Ehlert in this book are perfect for igniting the imagination, thanks to the award-winning artist's myriad amazing collages that are all completely fashioned with fall leaves! Plus, almost as a bonus, there's also a cute story about the eponymous — and elusive — Leaf Man.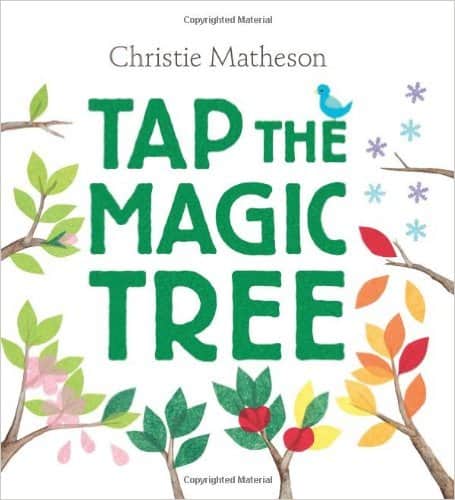 3. Tap the Magic Tree by Christie Matheson
Fans of Herve Tullet's Press Here and other similarly interactive books will love this "magical" book that very elegantly traces the seasonal cycle of an apple tree. Like Press Here, readers are required to interact with this book — for example, by tapping or rubbing elements on the page, or shaking the book itself, before turning the page to see what their actions have (seemingly) wrought. With simple text and gentle illustrations, this is a fun book that can be used to introduce the concept of seasons to the littlest readers.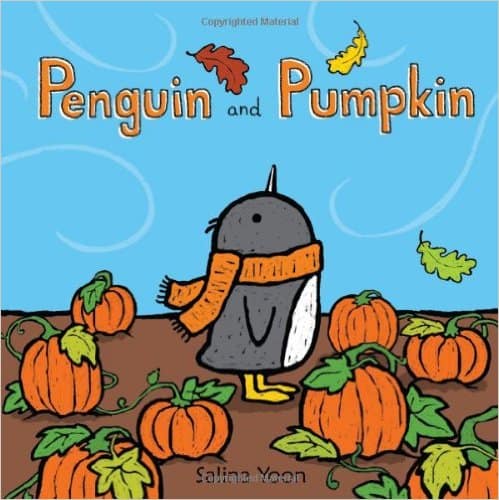 4. Penguin and Pumpkin by Salina Yoon
Here's a sweet fall story for siblings to share. When Penguin and his friends go on a little farm trip to experience fall, his brother, Pumpkin, is bummed that he is too little to tag along. To make it up to Pumpkin, however, Penguin returns with a special surprise for him — after all, good things are best experienced with your loved ones. p.s. This is one of five books in the Penguin series by Salina Yoon, which are all adorable and perfect for young readers, thanks to the concise text, bright illustrations and sweet storylines.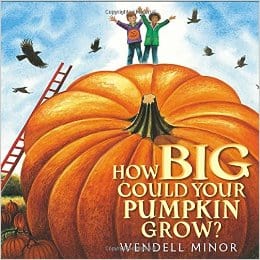 5. How Big Could Your Pumpkin Grow? by Wendell Minor
Pumpkins are almost synonymous with fall, with yearly competitions held all around the world to see which farmer can grow the biggest of them all — the current world-record holder, grown by a Swiss farmer in 2014, weighed over 1.04 tons! And, as pumpkins seem to get bigger every year, the striking paintings in this tongue-in-cheek book will get you to imagine ever-more-fantastical uses of some seriously larger-than-life pumpkins, all backdropped by 14 of America's most striking landmarks and monuments, including Mount Rushmore and the Grand Canyon.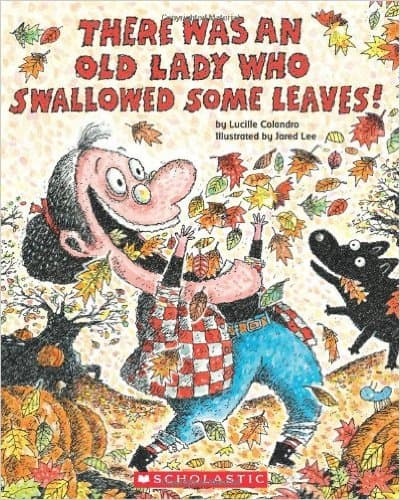 6. There was an Old Lady Who Swallowed Some Leaves by Lucille Colandro and Jared Lee
A riff on the classic, The Old Lady Who Swallowed a Fly, this fall-appropriate version sees the hapless woman swallowing leaves and a pumpkin, among other things — all to make a scarecrow, of course! With its wacky rhyming verses and humorous illustrations, this is a fun read that kids will lap up gladly!
7. A House in the Woods by Inga Moore
If you're looking for something sweet and atmospheric to snuggle up with on cosy autumnal nights, we highly recommend this heartwarming tale about four unlikely friends — a moose, a bear and two little pigs — who, with the help of their industrious beaver pals, come together to build a beautiful house in the woods that they can all share. Accompanied by lush, glowing illustrations that beautifully evoke autumn, this gentle story of friendship, cooperation and camaraderie will lodge itself in your heart.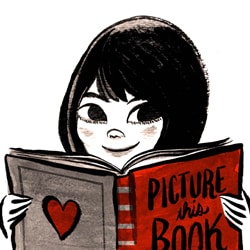 Eileen is a magazine sub-editor and camera-shy mom of two littles, who are also her inspiration (and excuse) for spending way too much time hunting down an eclectic selection of what she firmly believes to be some of the best children's books ever created, as well as reviewing them on her children's book review website Picture This Book. A lifelong bookworm, Eileen set up Picture This Book two years ago to encourage more parents and educators to read to the children under their care, as she believes quality books to be as crucial to early childhood development as water, food and air. You can also follow Eileen's book-hunting adventures on her Instagram page.



______________________________________________________________________________________________________
Disclosure: Some of the links in the post above are "affiliate links." This means if you click on the link and purchase the item, we will receive a small affiliate commission. Regardless, we give our promise that we only recommend products or services we would use personally and believe will add values to our readers.