Want to announce your new bundle of joy in a big way with lasting impression? You'll want to check out these whimsical hand drawn baby birth announcements from Etsy shop Todd Borka. Send in a photo of your new babe with details on what you'd like him or her to be.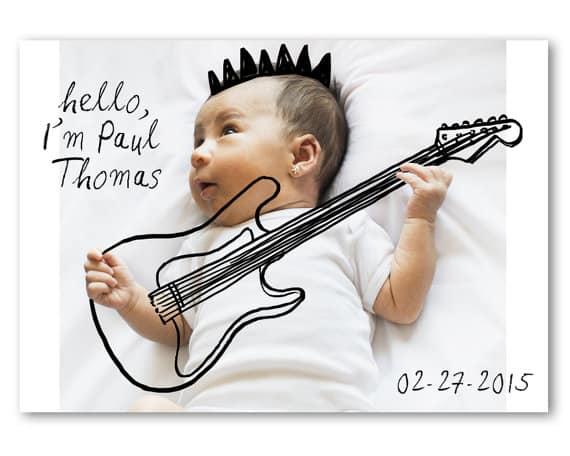 Channel your inner dreams for your newborn child. Maybe you secretly want him to be a rocker, cowboy, or have wings and fly. Borka encourages the zany and creative to make a unique one-of-a-kind print that will stand out and make a splash when you announce your happy news.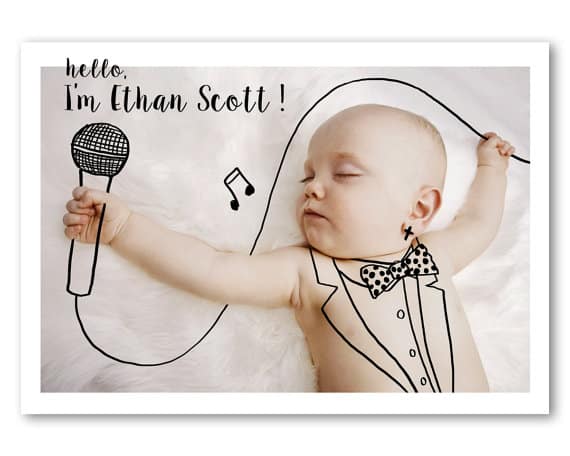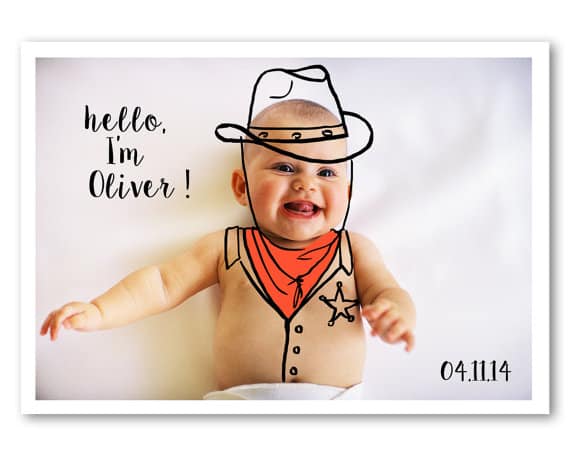 All you need to get started is provide a good picture with custom details. A proof will be on its way in 6-7 day and once approved, a high resolution digital file will be sent so you can get it printed at any card shop of your choosing.
Take a look at Todd Borka's Etsy shop for more details. He also offers custom portraits for adults and pets.
(All images via Todd Borka)
(via Design Mom)