Cardboard play
is one of the easiest ways to build imagination and play creatively. With these easy ideas for inspiration, you can build your kids their very own cardboard play houses. These aren't elaborate structures you'll spend hours painting or detailing. But simple frames that are just as fun as any cardboard mansion. Left plain, kids can choose to decorate their own house or leave them just as they are. Chance they'll be too busy happily playing and hiding in an out to care too much either way.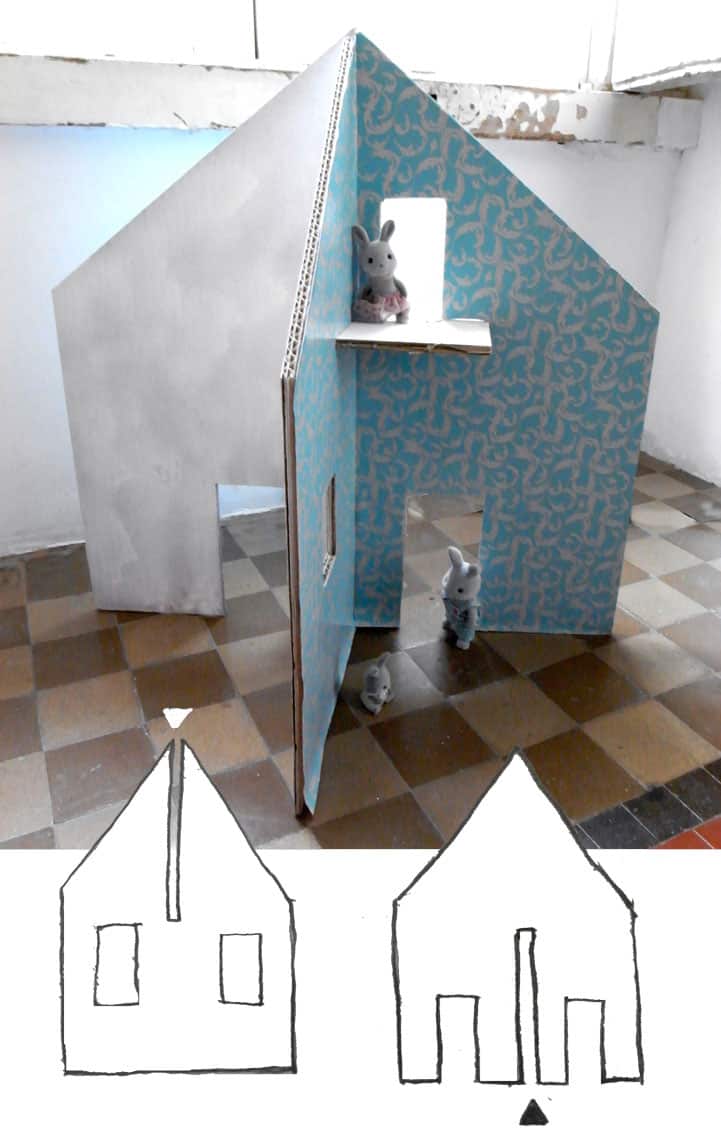 Two Panel Play House (via El Hada de Papel) This easy tutorial shows how two large cardboard panels combine to make one large play house with option to decorate all or just a couple of side panels.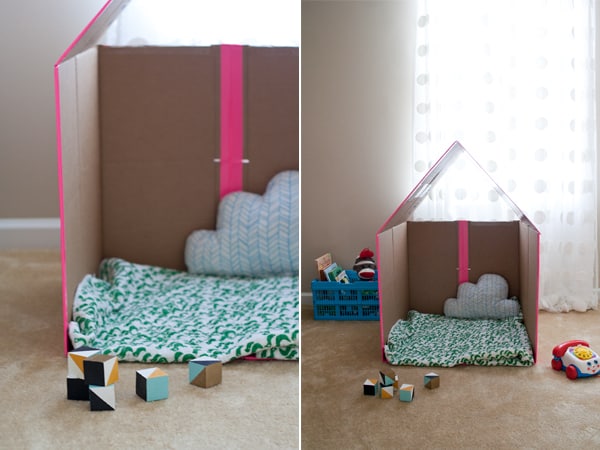 Collapsible Play House (via Ambrosia Girl) This simple A frame is a cinch to pull off and is collapsible so you could take it anywhere on the go or store away neatly when not in use.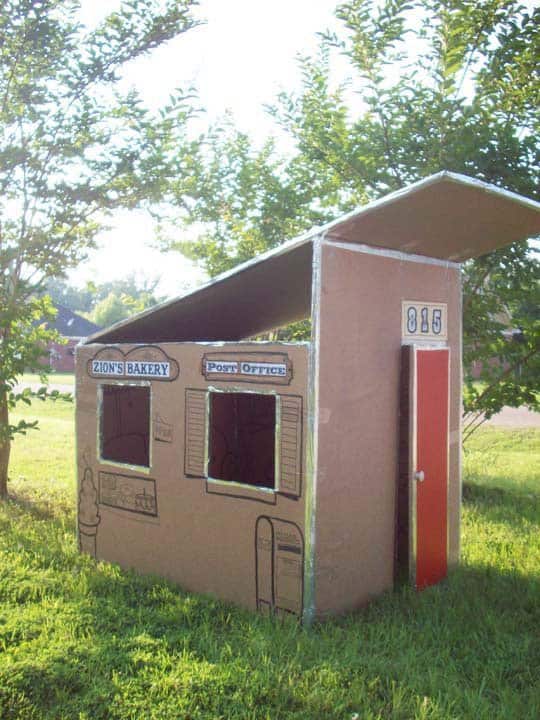 Outdoor Play House (via Apartment Therapy) This play house is great for the outdoors and withstands the weather by using strong cardboard. A little drawing goes a long way to make it a fun pretend play bakery or post office!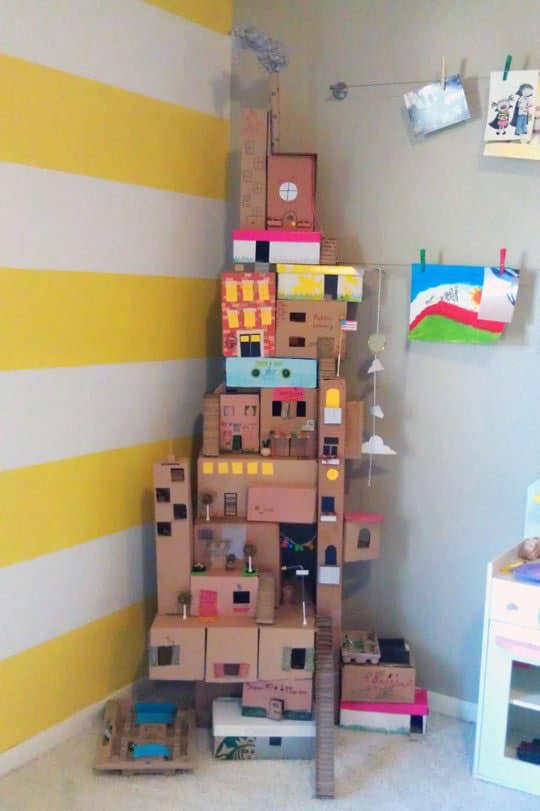 Box Play House (via Apartment Therapy) If you don't have large cardboard boxes, you can still make a standout play house with this inventive idea of stacking little ones to create one giant abode .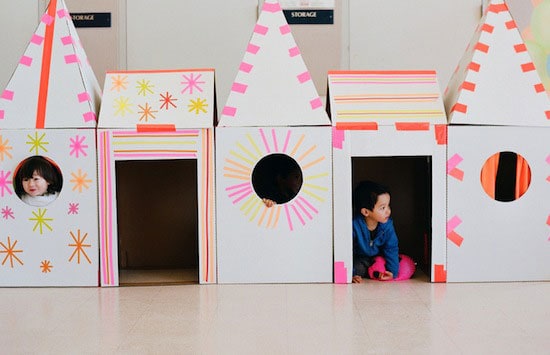 Colorful Play House (via Hello! Lucky) A little duct tape goes a long way as shown in this bright and cheerful sets of little play houses.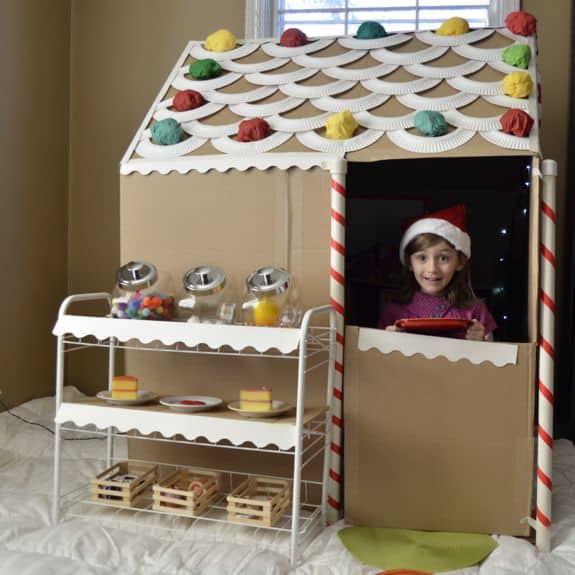 Gingerbread House (via Inner Child Fun) This fun and charming gingerbread play house will make it feel like every day is Christmas. Now, what kid wouldn't want that?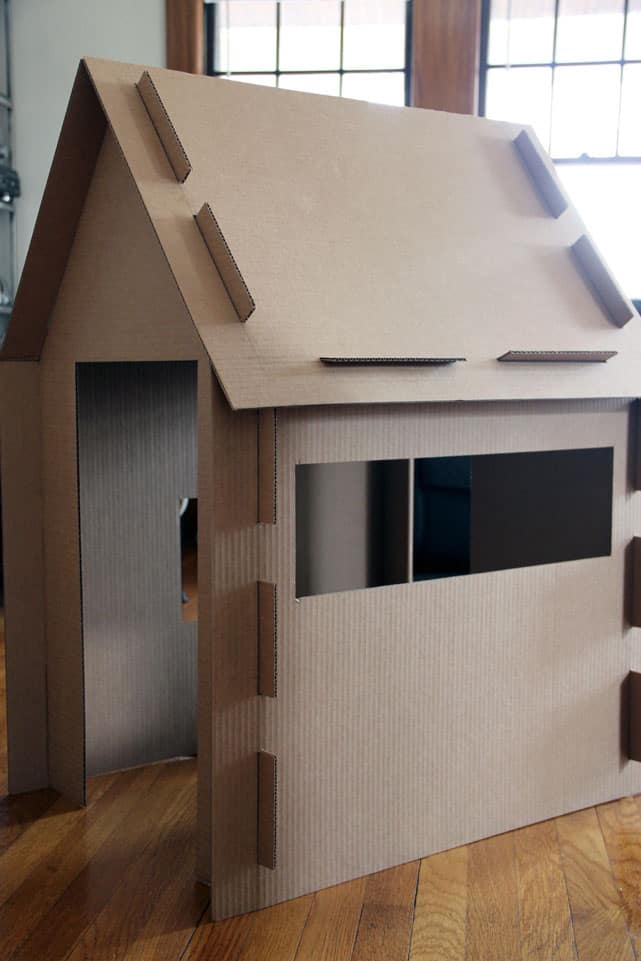 Simple Play House (via Project Little Smith) A well constructed play house with slots you that hold the panels together, this one's got a clean architectural style with lots of possibilities to decorate and make your own.
Also see:
11 Unique Recycled Crafts for Kids