Hello baby bunting! Cakes have never looked sweeter than with these dainty strings of flags and pennants. Just a few pieces of paper or fabric and some nimble fingerwork make for a festive topping. Your cupcakes or cake will almost be too cute to eat.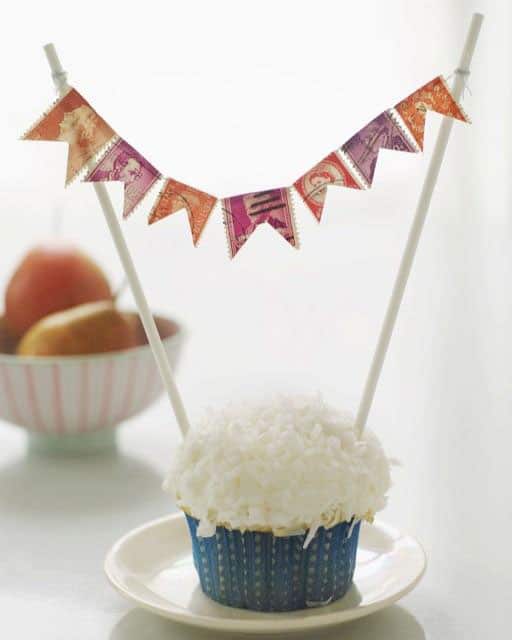 Stamp Pennant (via Sweet Paul Mag) Old stamps add vintage charm.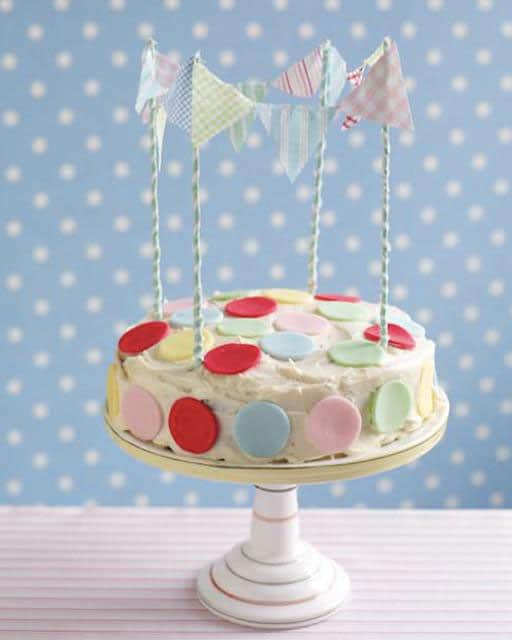 Fabric Pennant (via Sweet Paul Mag) Like a delicate crown for a cake.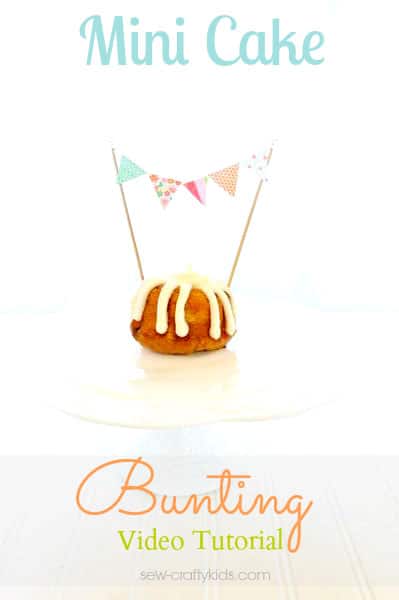 Mini Cake Bunting (via Sew Crafty Kids) Includes a cute step-by-step video tutorial hosted by kids.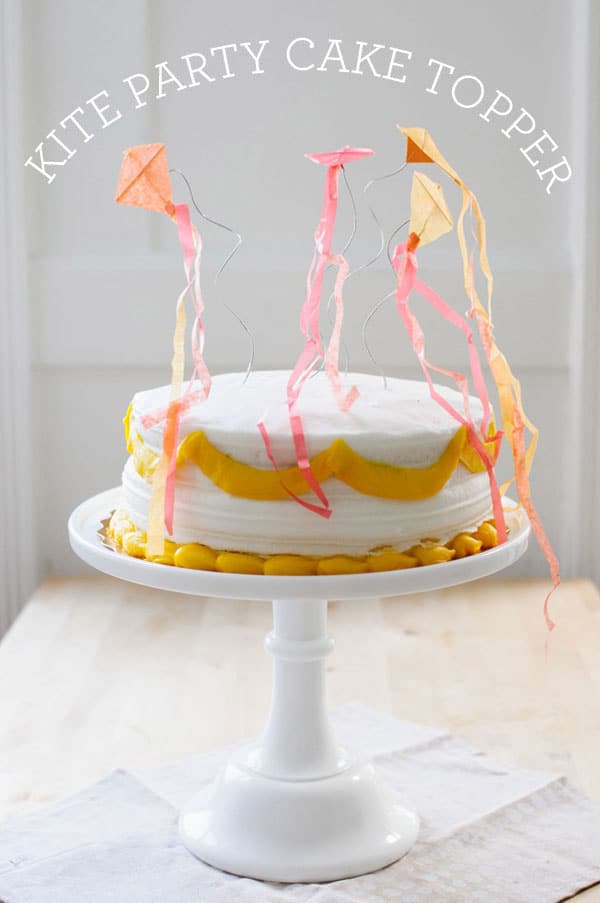 Kite Bunting Topper (via Oh Happy Day) A whimsical decoration sure to lift any flagging spirits.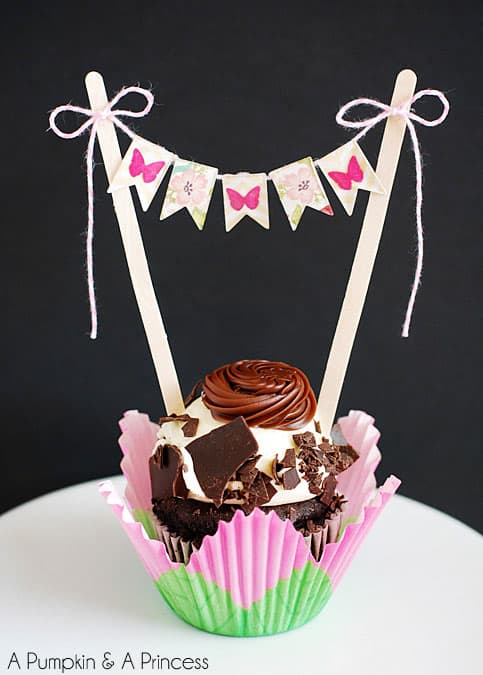 Paper Punch Pennant (via A Pumpkin and a Princess) A pennant-shaped hole punch makes this decoration
extra easy to create.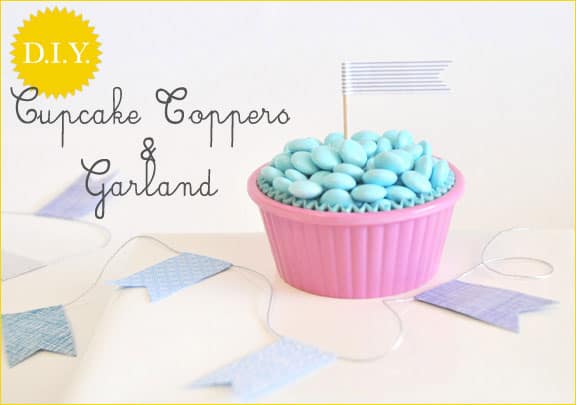 Washi Tape Flag (via Creature Comforts) Stake out your cupcake territory with these cute decorative flags.