Kids love to tinker, explore and fulfill their curious and imaginative minds. Give the kids a box of parts and you'll often find them building and inventing something cool. Or, do the opposite and let them take something apart to examine its inner workings. Give your kids some tinkering tools and ideas that will lead to hours exploratory fun. You just might be surprised at what your little engineer will design.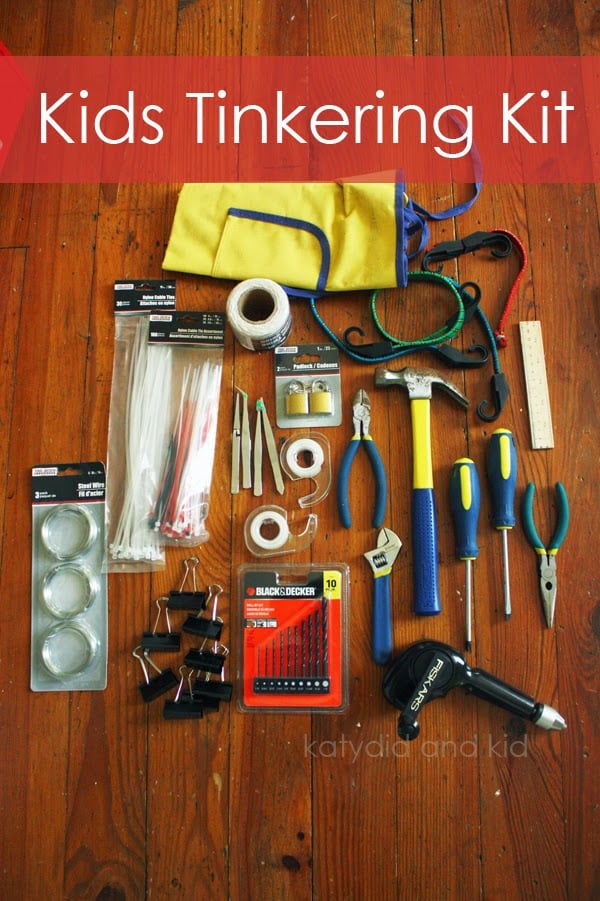 Kids' Tinkering Kit (via Katydid and Kid)
Give your kids their own toolbox filled with common objects from the hardware store. These not only make fun projects, they also make awesome gifts any child will instantly appreciate!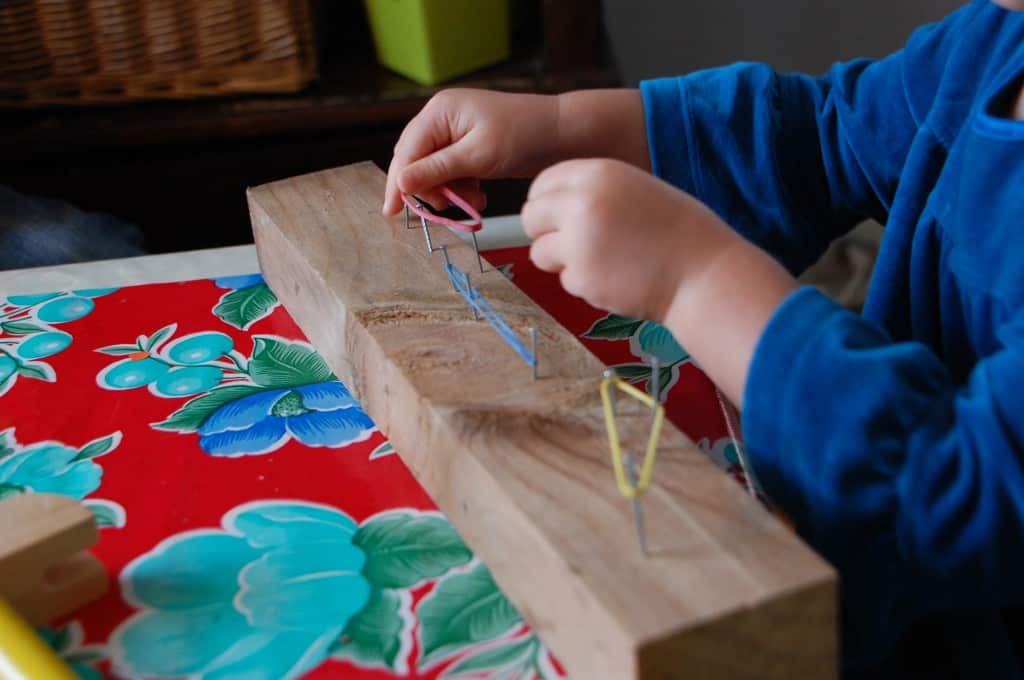 Hammer and Nail Project (via Tinkerlab)
This may just look like some hammer and nails but it's so much more. This simple activity helps with fine motor skills, teaches how to use tools, and promotes creative thinking.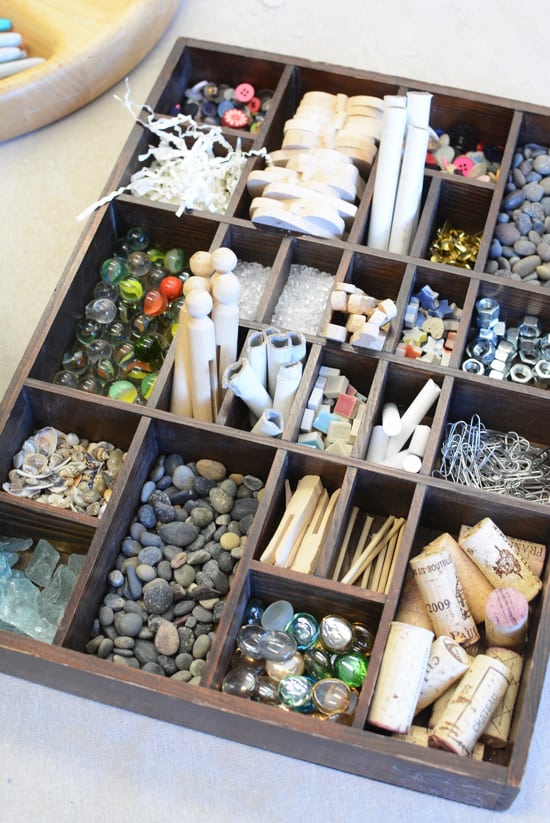 Tinker Trays (via Meri Cherry)
Take a look at these creative tips on making your own tinker trays. I love the idea of filling up trays with a variety of items that go beyond the typical nuts, bolts and hardware.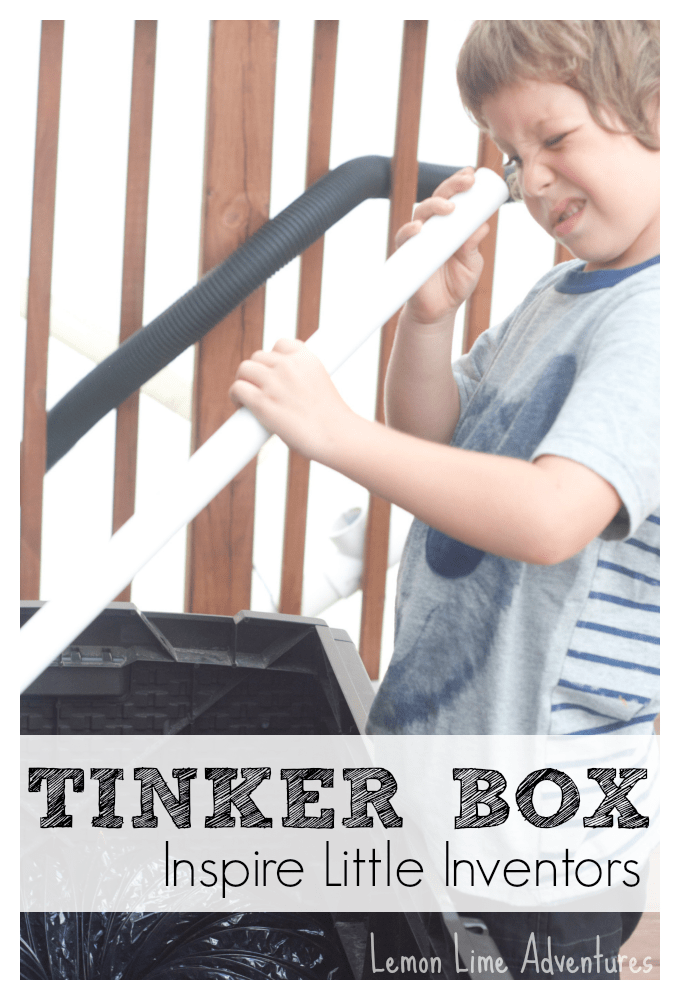 Tinker Box (via Lemon Lime Adventures)
Take the kids on a fun adventure to a home improvement store to create a tinker treasure box to make some pretty cool things. Like this impressive marble run.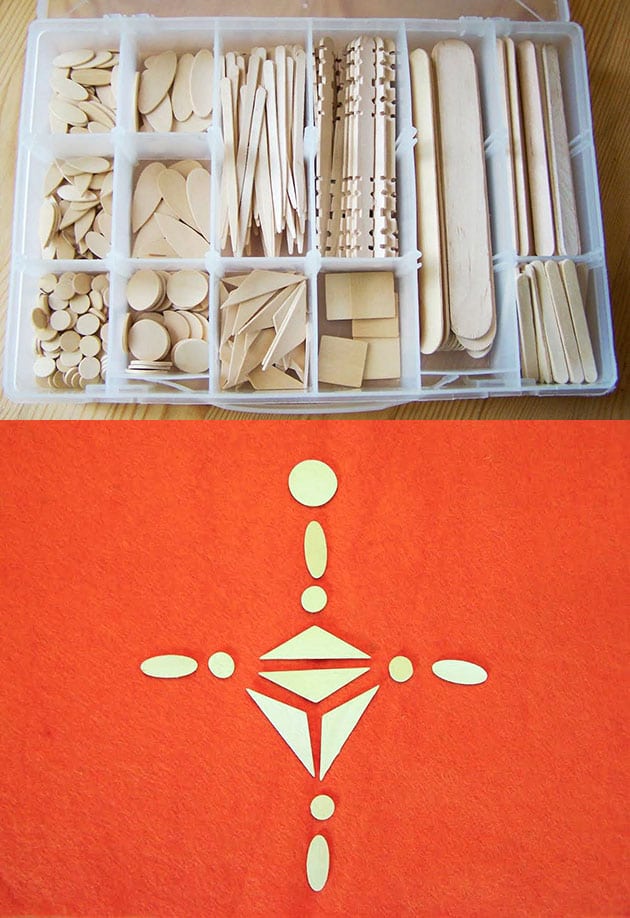 Invitation to Explore (via Playful Learning)
Some great advice is included here on setting up "invitations to explore" like these basic plain wood pieces and felt.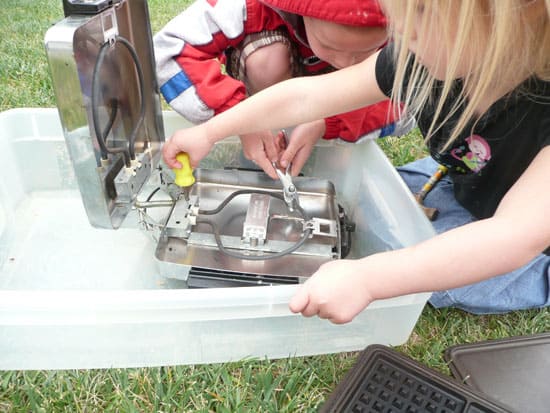 Taking Things Apart (via A Mom With A Lesson Plan)
Got an old appliance and gadget? Save it for your curious explorers who will love tinkering and taking things apart to learn how things are built.
For more tinkering ideas, take a look at these brilliant engineering projects for kids.