For kids, puppets are excellent craft projects as well as toys. Spur your young ones' imaginations with one of these DIY projects, from simple felt finger puppets to cloth pop-up puppets. Afterwards, encourage them to put on a show to engage their imagination for story telling!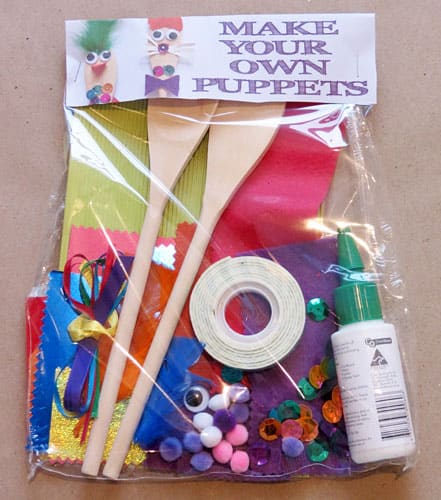 Handmade Puppet Gift Set (via Childhood 101) Put all you need to make wooden spoon puppets in a bag as a one-of-a-kind gift or party favor.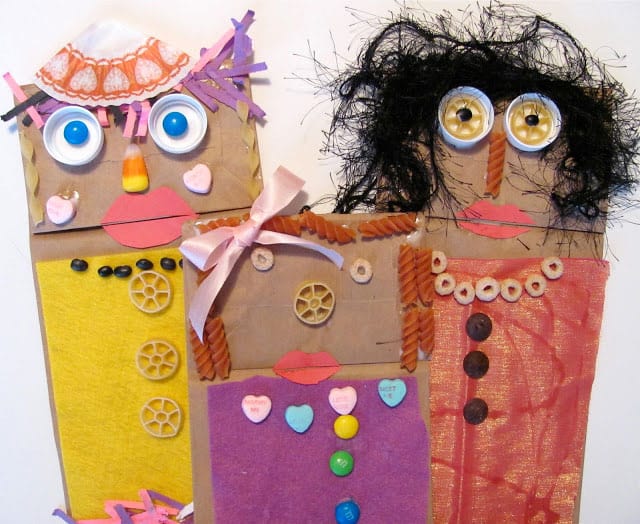 Fandango Puppets (via The Chocolate Muffin Tree) Use odds and ends like pasta and bottle caps to transform a paper bag into a friendly puppet.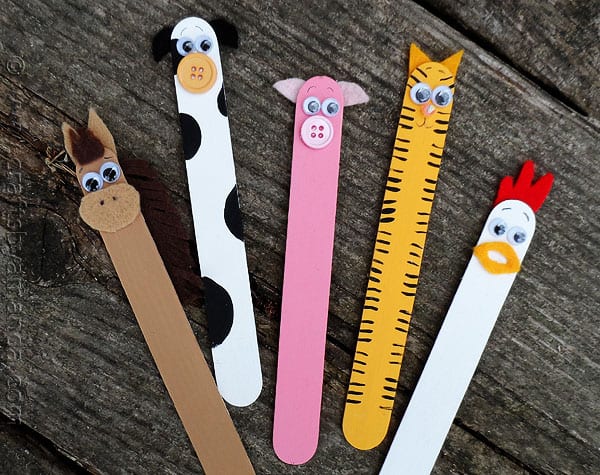 Craft Stick Puppets (via Crafts By Amanda) Make a whole barnyard of puppets with craft sticks and simple materials – they also make sweet bookmarks!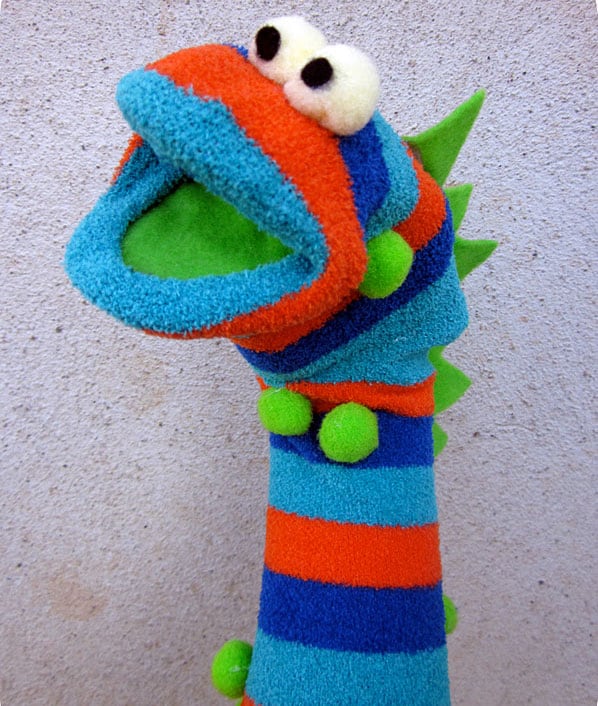 Monster Sock Puppet (via Six Sisters' Stuff) Bedeck an old sock with pom-poms for a comic and friendly puppet.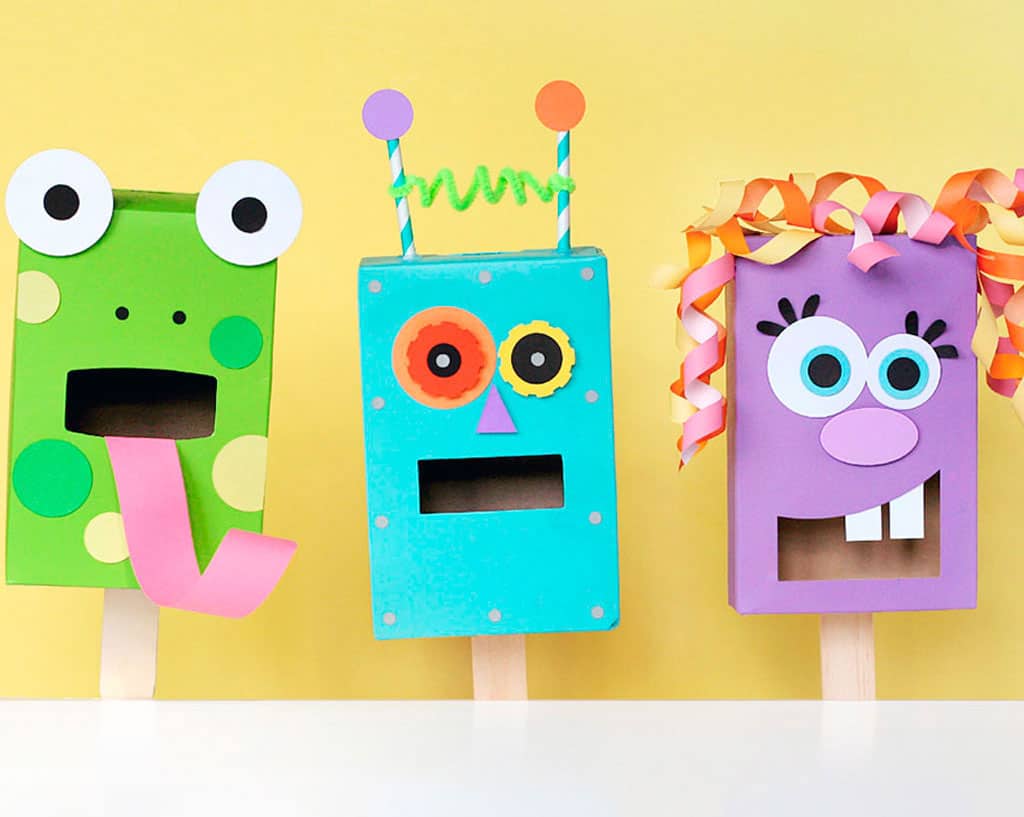 Pasta Box Puppets (via Lisa Storms) Remove the plastic film from pasta boxes, and you have a frame for a silly frog or robot friend.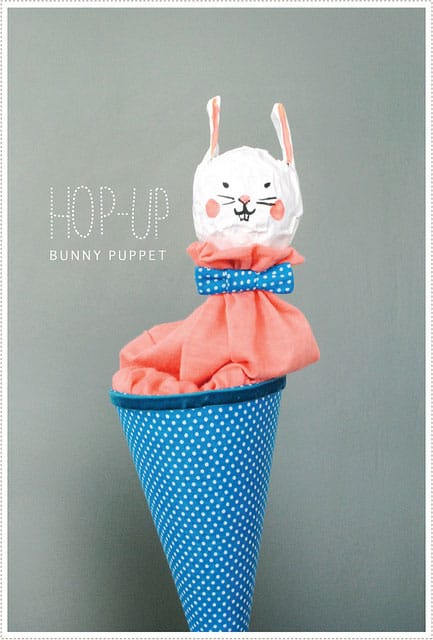 Pop Up Bunny Puppet (via Mer Mag) Attach this whimsical puppet head to a dowel for additional pop and surprise.