I'm always impressed when I see an everyday item that can be turned into something fun and artistically expressed. Take the humble spoon. Add some paint, crafty embellishments and voila – you now have adorable spoon dolls that also function as whimsical hand puppets.
Some of the details on these spoon puppets are amazing, with some sporting dresses to covet. But if you're not especially crafty it's totally fine. These are just plain fun to look at and get ideas to make your own. Decorating spoons is a project little kids can do by simply filling in faces or gluing on beads, while older kids can take on more advanced designs. Either way, the results are bound to be adorable!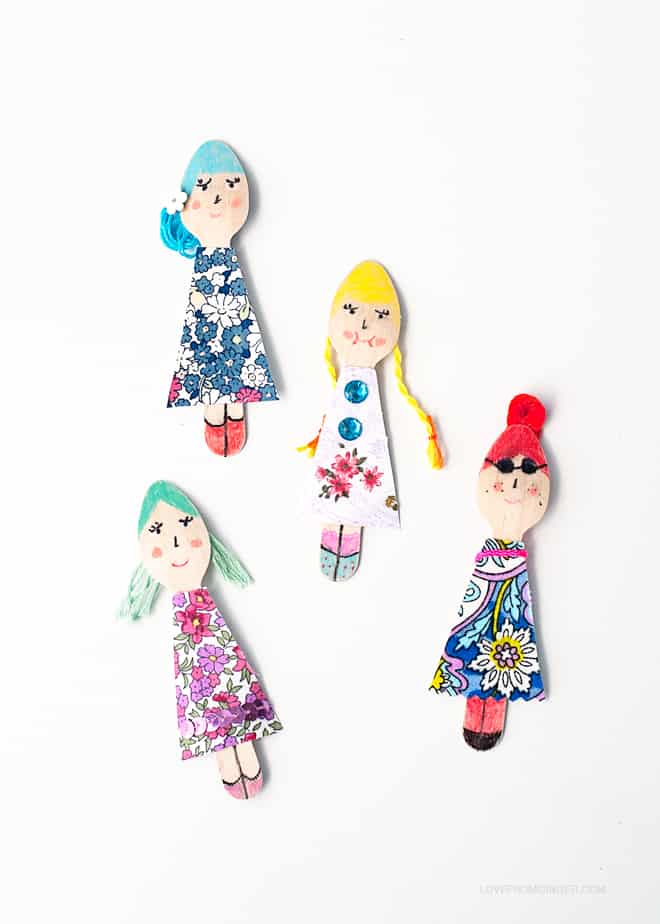 Wooden Spoon Dolls (via Love From Ginger)
These mod, drawn-on dolls have a sort of retro-hip feel. I love the one sporting cool shades!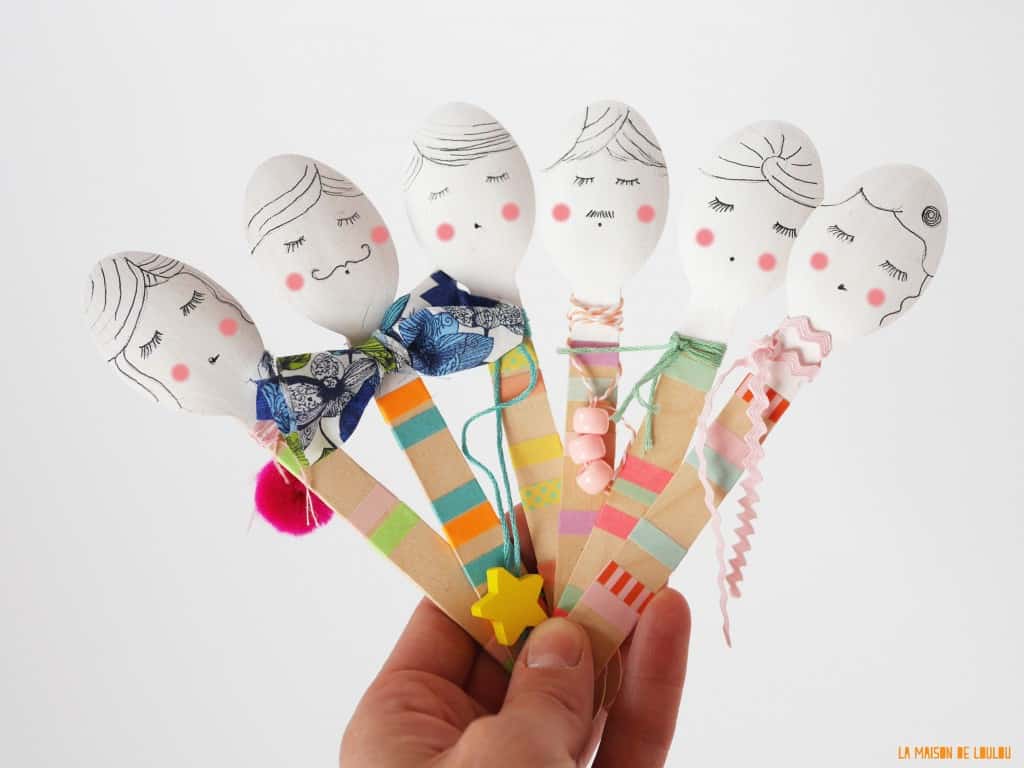 Spoon Muppets (via La Maison de Loulou)
By painting the faces white on these, you can really make the features stand out. What a great idea to decorate the shape of the handles while adding extra touches around the neck – like a cute bowtie or scarf.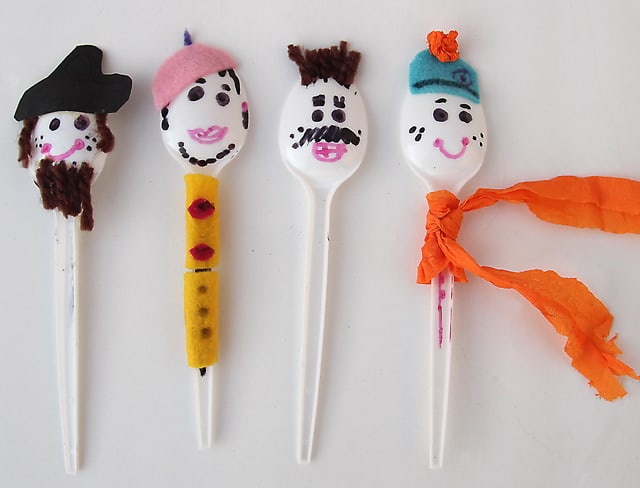 Easy Spoon Puppets (via Creative Jewish Mom)
Plastic spoons get some love here and a fun makeover with this super easy spoon doll DIY ideal for the little ones.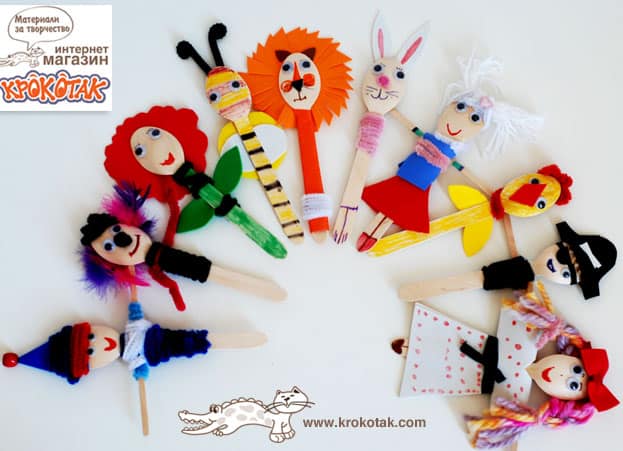 Wooden Spoon Characters (via Krokotak)
There's so much fun going on here with ideas for making cute animals – love that orange giraffe! – to adorable pirates or mermaids.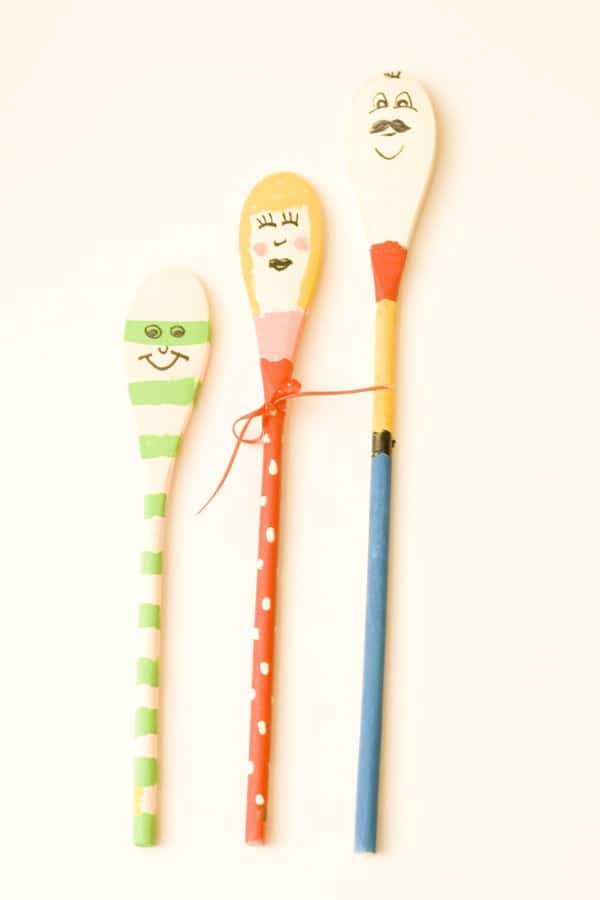 Painted Wooden Spoon Dolls (via TREEHOUSE Parents)
This is perfect for unloading those large, old wooden kitchen spoons. How fun are those quirky faces?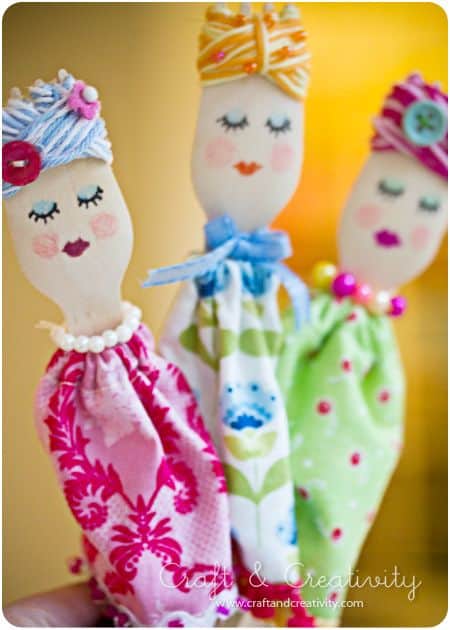 Posh Spoon Dolls (via Craft & Creativity)
Turn wooden spoons into stylish dolls with bright and colorful fabric designs.