Wind chimes make a tranquil soundtrack for balmy evenings in the backyard. Kids can assemble these chimes themselves using odds and ends found around the house, like keys, hangers, or even twigs from the backyard. These are simple ideas that will excite kids about decorating their home with pride.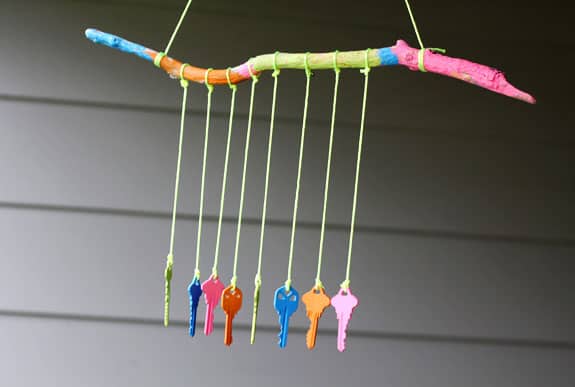 Recycled Keys A bright tinkly chime that uses all those mystery keys floating around the junk drawer.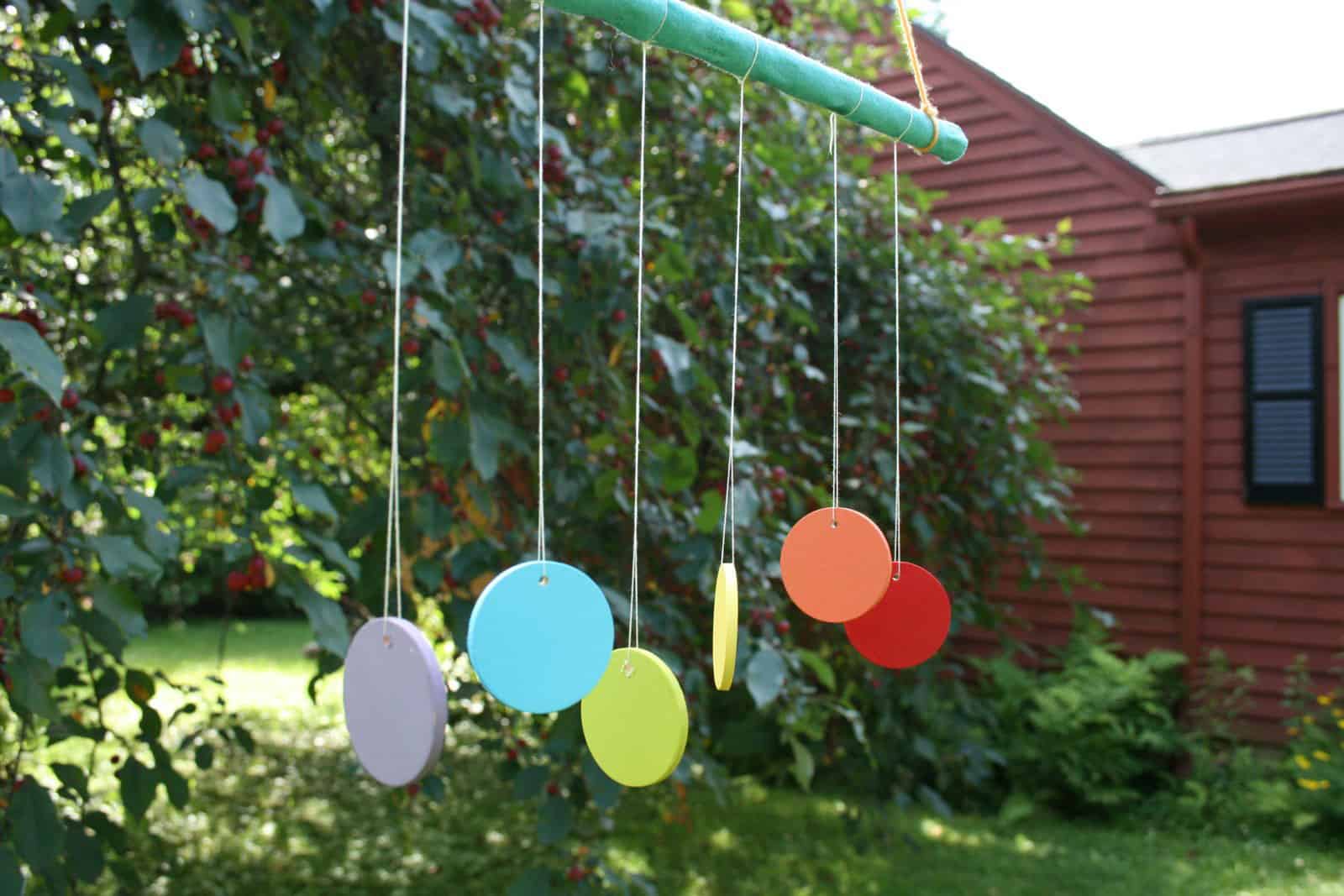 Wooden Disks Rainbow-painted wood disks give a modern, graphic feel.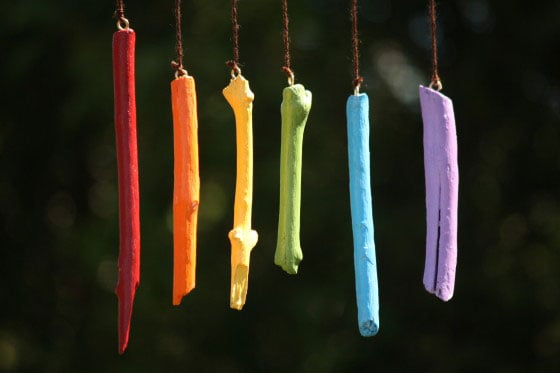 Rainbow Sticks A natural wooden chime made from sticks you can find in your yard.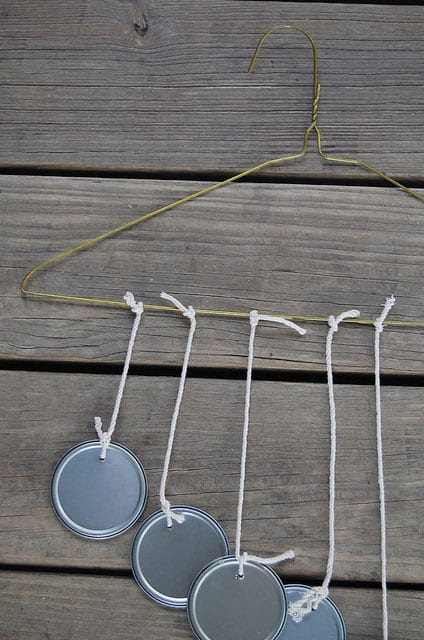 Recycled Can Tops Perfect for recycling tin juice cap tops and old wire hangers.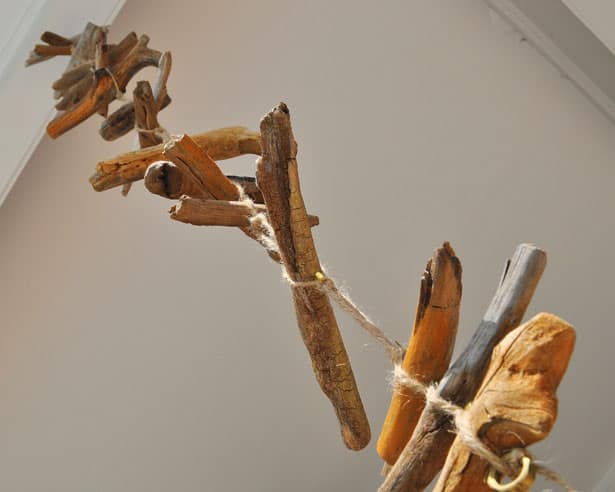 Drift Wood Have your kids collect twigs and branches from a nature outing and help them assemble this simple, rustic chime.