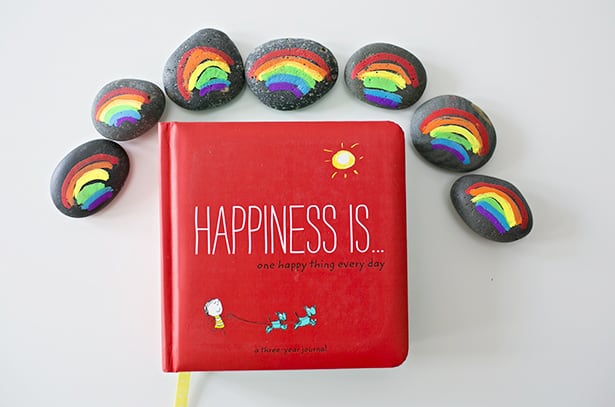 I want to raise creative kids, but more important than that I want them to be kind and grateful. The kind of kids who will help others and choose love over hate; and find gratitude in not just the big things, but the little things. I'm sure there is research to support this, but I believe gratitude, kindness and happiness are linked. When you do kind things, you can't help but feel happy. And feeling happy leads you to appreciate what you have. I truly believe that which is why I'm sharing 3 simple practices we do at home to help my kids be kind and grateful.
With Thanksgiving and the holidays around the corner, now is a great time to talk to your kids about gratitude and how they can practice kindness.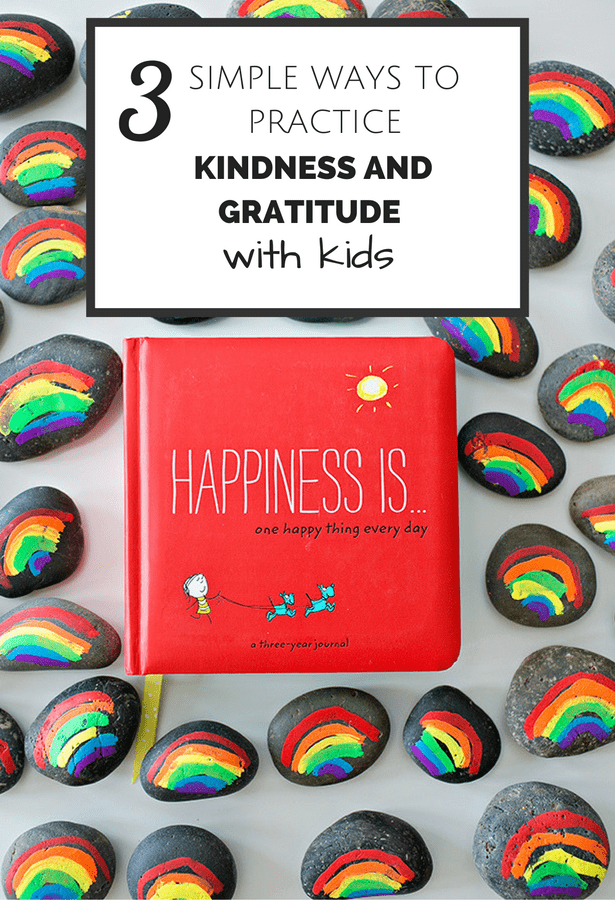 The first two are very simple and something you can start right away.
1) We bought a gratitude journal. The one we use is date-based for the year with short empty fields for each date. It's a 3 year journal, but we use each entry for 3 of us, so it will end up being one year which is fine. We leave this book on the dining table and every evening at mealtime, we reflect on the day and the kids list one thing that made them happy. I chime in as well.
It's often the little things that make us happy which we forget easily as days turn into weeks and months. I love this little book that we will be able to flip through over the months and years to remind us of our happy little moments. You can find the book here, but you can use any journal or notebook. The key is keeping it on your table with a pen handy so you won't forget to fill it in! It also helps to have a designated time – for us it is dinner when the day has wrapped up and we can reflect upon it.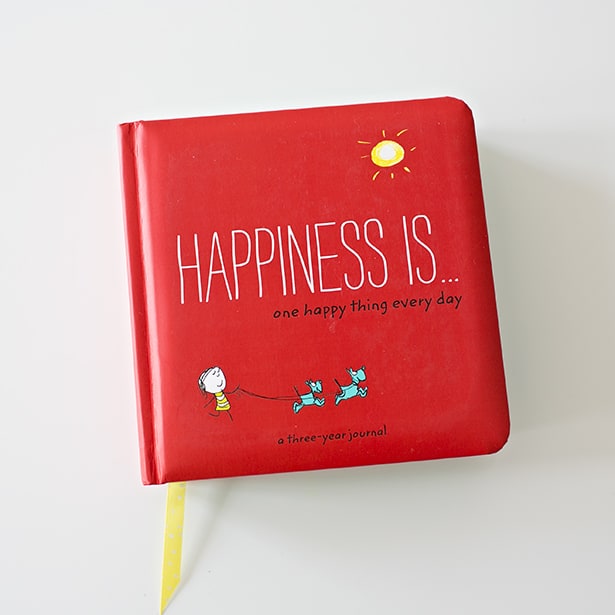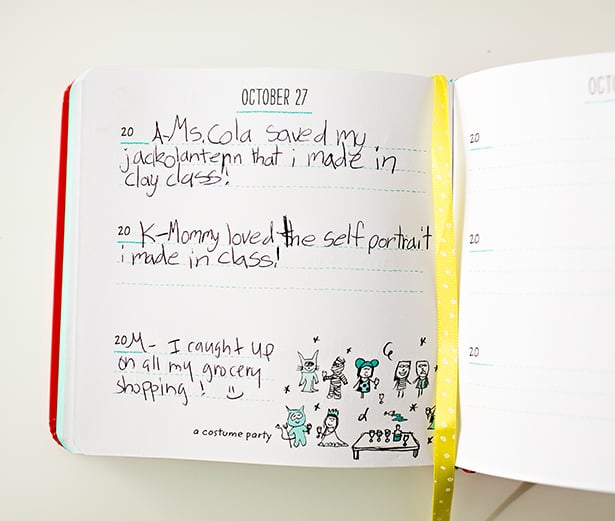 2) Another simple tip to practice kindness is asking the kids this one question a day, "how were you helpful?" We also do this over dinner time and again, the end of the day is a wonderful time to reflect upon your actions and kind deeds. Each kid thinks about how they were helpful and we talk about it. They are often simple things – such as "I helped my friend with her math homework" or "I brought in the balls for my soccer teacher." But the point is not what transpired as much as the reflection and thought over how they were helpful. I believe this type of mindset will make them more aware how to be more helpful over time as they go throughout their day.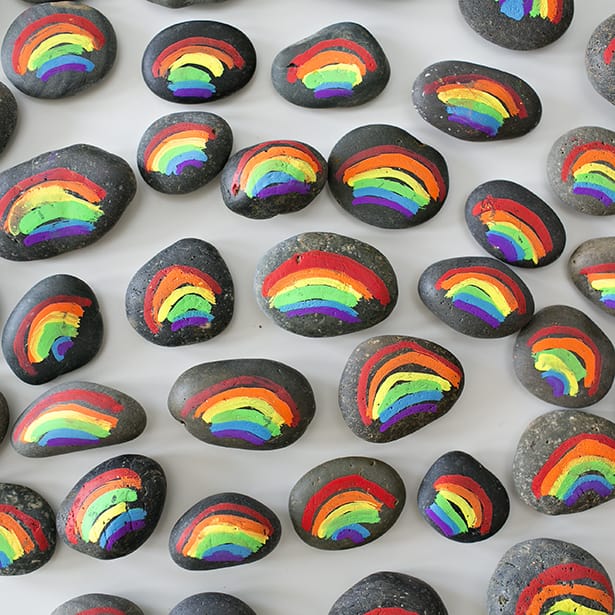 3) The last thing we do to practice kindness and gratitude is by working on a dedicated project together. For us it has been our Rainbow Rock Project where we paint rocks filled with rainbows and spread out in the "universe" to bring a smile to people. We also made it donation based where people can sponsor a rock for $1 and ALL funds go to our local homeless shelter. We've raised over $2000 for the shelter since we started the project at the start of the year. The kids were able to visit the shelter and see the impact of their kind actions. As well as feel gratitude for what they have as visiting the shelter opened their eyes to the fact that there are many people in need.
You may not have time to do a full-blown project like our Rainbow Rock one, but there are many ways to encourage kindness on a smaller scale. Perhaps a lemonade stand to raise money for a cause, sewing softies for kids in need, or organizing a toys and clothes drive.
You can do something as simple as painting kindness word rocks or even leaves!
We also love using our Kindness Elves to help brainstorm little ways to practice everyday kindness.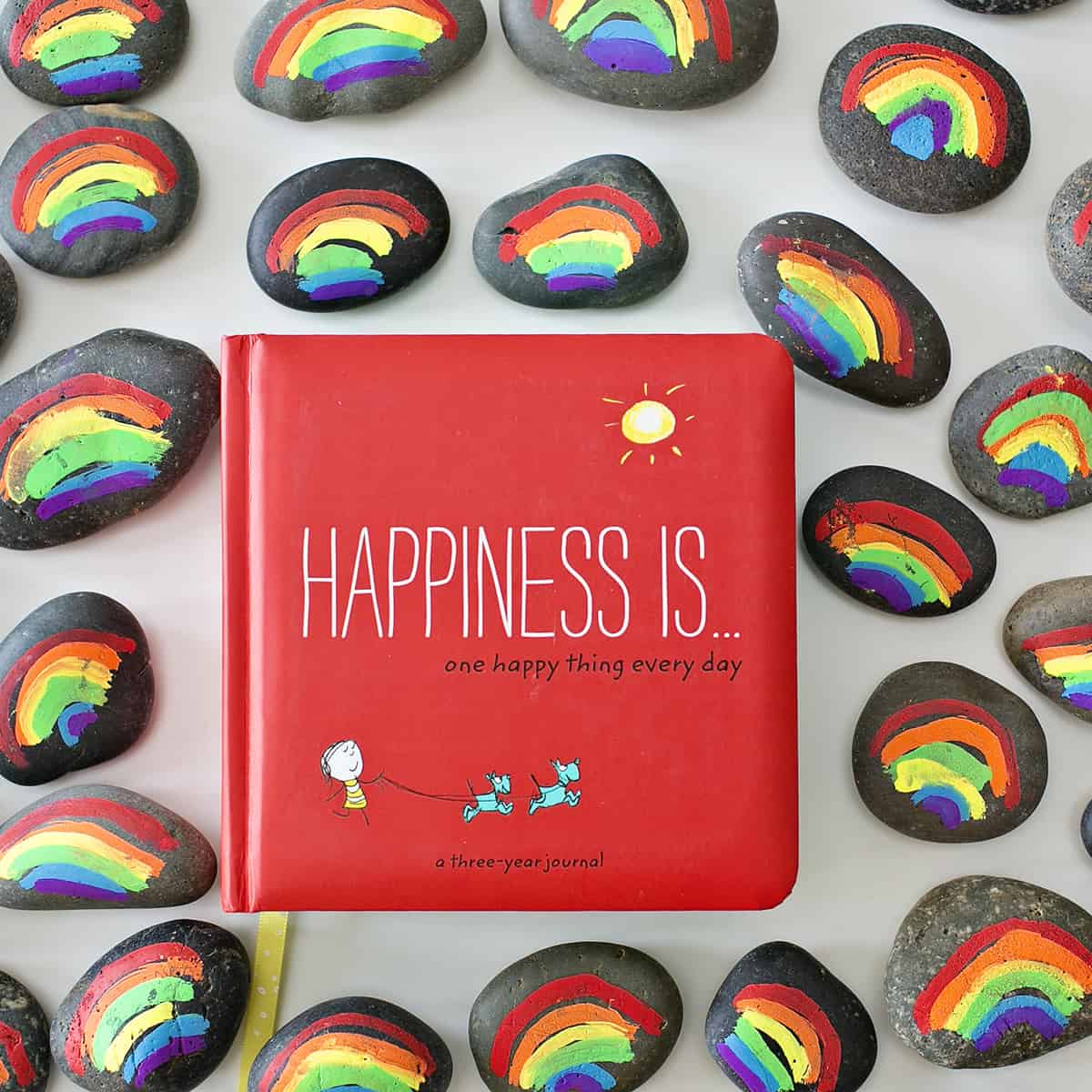 Having a dedicated project is a fantastic bonding experience with your child and will give them a sense of ownership that they can in fact, make a small yet profound difference.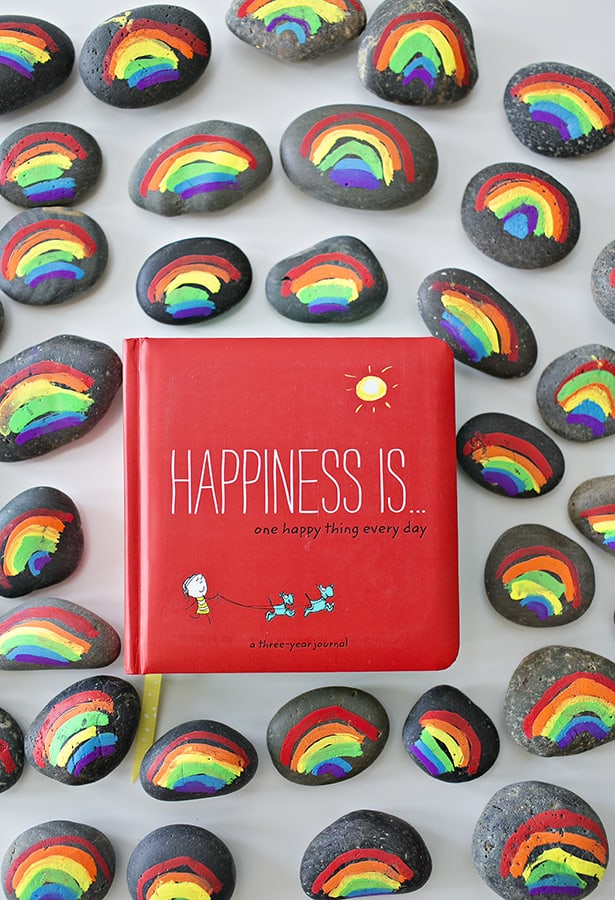 Would love to hear how you practice kindness and gratitude with your kids! Please share them in the comments.
Check out more gratitude ideas and more creative Thanksgiving projects for kids.
______________________________________________________________________________________________________

Disclosure: Some of the links in the post above are "affiliate links." This means if you click on the link and purchase the item, we will receive a small affiliate commission. Regardless, we give our promise that we only recommend products or services we would use personally and believe will add values to our readers.