It's hard to believe Thanksgiving is just about 3 weeks away. The day after Halloween, my kids asked to make a turkey handprint so I thought I'd better get started rounding up some fun Thanksgiving craft ideas. And to my delight, found there is so much more than a turkey handprint – from simple gratitude trees and fingerprint turkeys, recycled cereal box or plastic bag turkeys, and rustic dried fruit garlands – your kids will be thankful for how easy (and fun) it is to celebrate this wonderful holiday.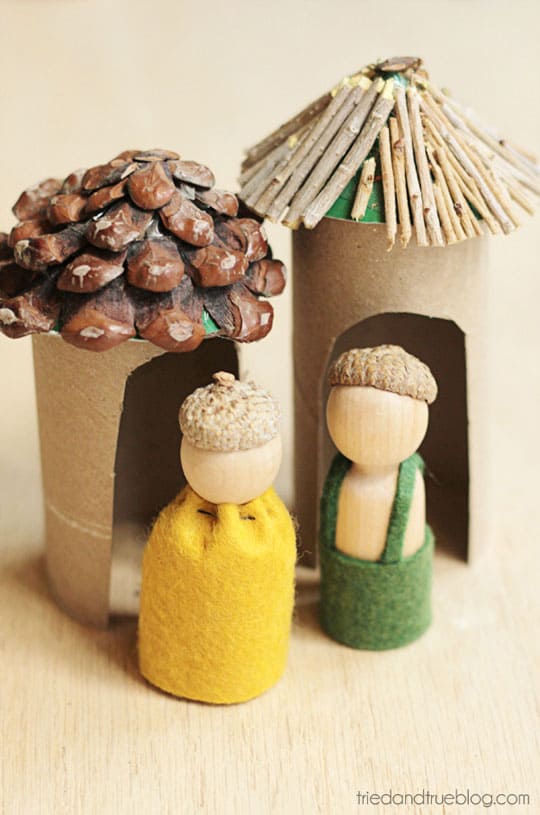 Woodland Folk Toys (via Tried and True) Adorable wooden peg dolls adorned with bits of felt make good use of recycling paper tubes as houses.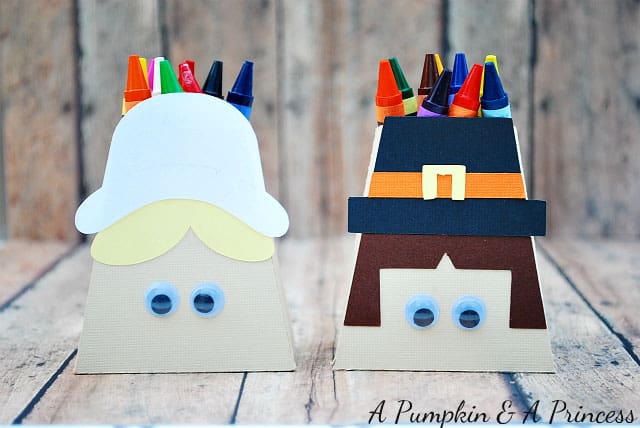 Pilgrim Crayon Boxes (via A Pumpkin & A Princess) Cute paper crayon boxes which also make sweet Thanksgiving table favors.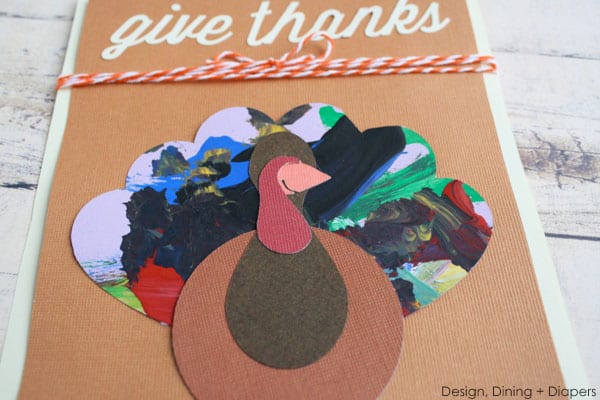 Thanksgiving Cards Using Kids' Art (via Design, Dining + Diapers) These artistic cards are a great use for recycling your kids' art.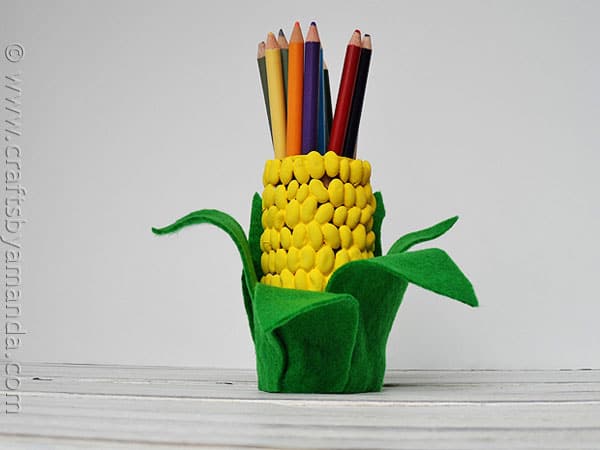 Corn on the Cob Pencil Holder (via Crafts By Amanda) Another fun use for recycling paper tubes – refashion them into functional corn (made of beans) pencil holders.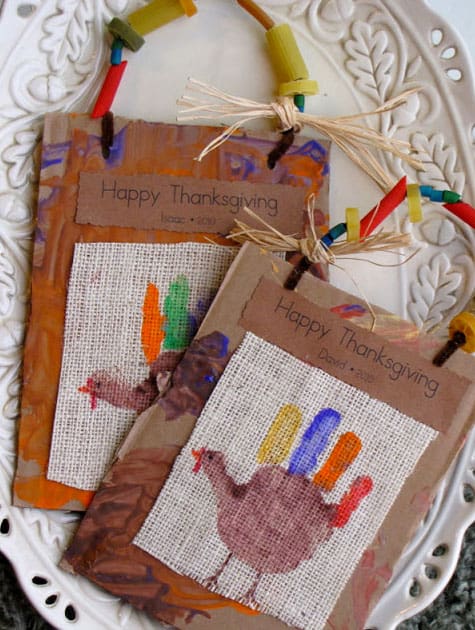 Burlap Turkey Keepsake (via Things to Share and Remember) A very crafty Thanksgiving table favor using bits of raffia, burlap, threaded pasta and pipe cleaners.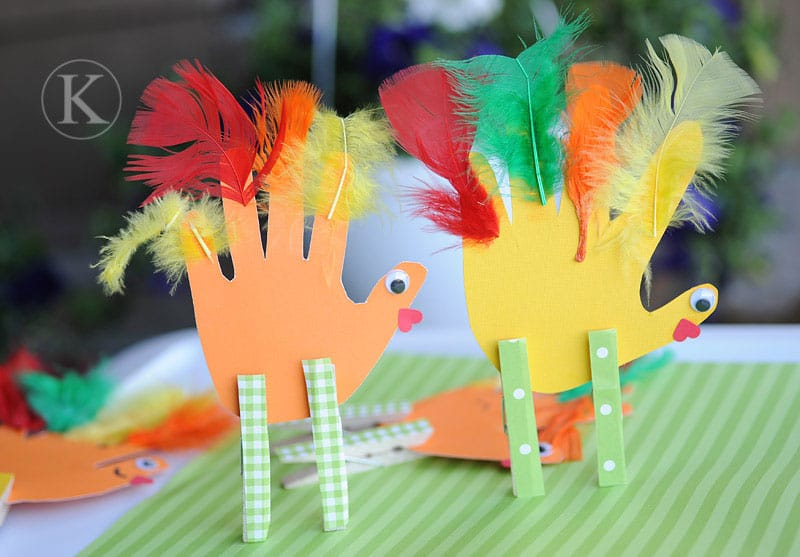 Clothespin Turkey (via Katherine Marie Photography) Some of the most adorable and colorful paper craft turkeys I've seen.
Simple Thankful Tree (via The DIY Mommy) A simple construction paper table top gratitude tree.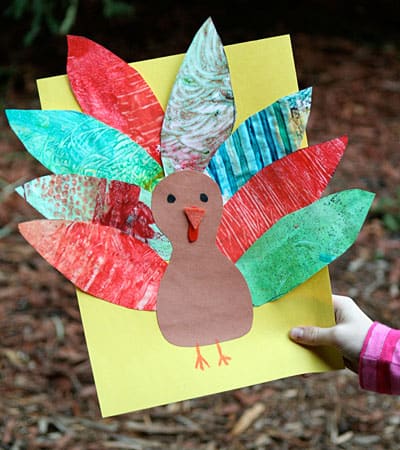 Recycled Art Work Turkeys (via Let's Explore) Another creative way to use up your kid's art work – make new art with old!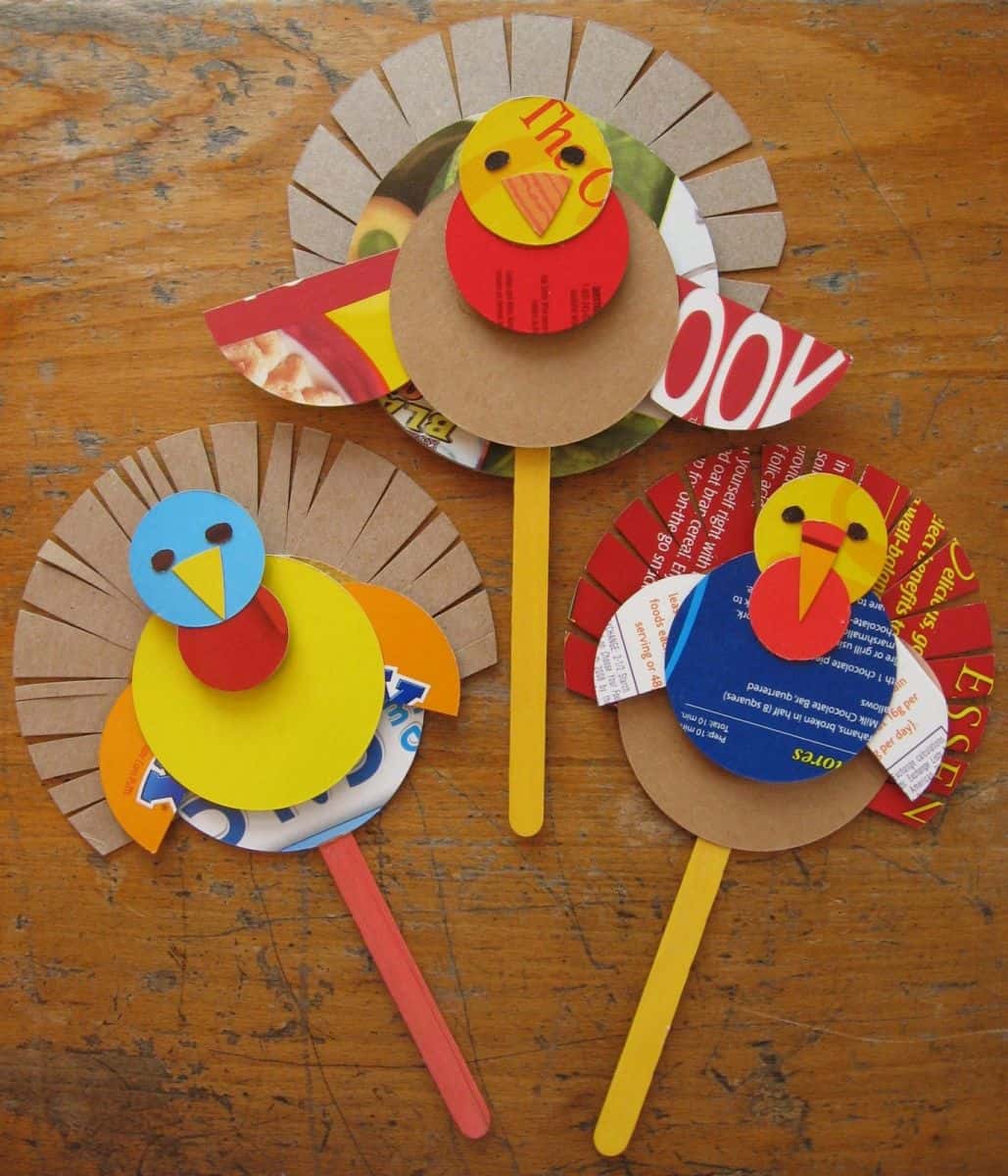 Cereal Box Turkeys (via My Plum Pudding) Transform boring old cereal boxes into colorful puppet craft turkeys.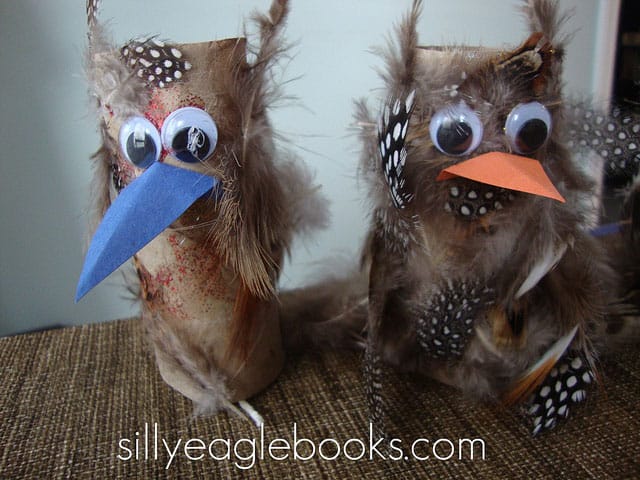 Paper Tube Turkeys (via Silly Eagle Books) These feathery, friendly fowls are sure to provide endless chuckles.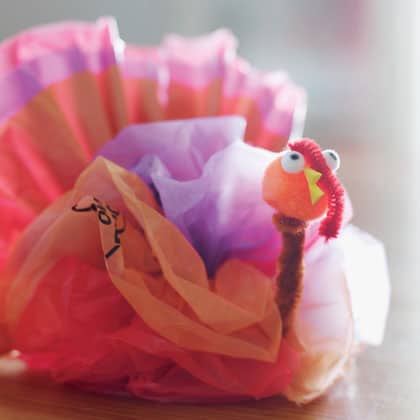 Plastic Bag Turkey (via Spoonful) Colorful plastic bags make for one pretty bird.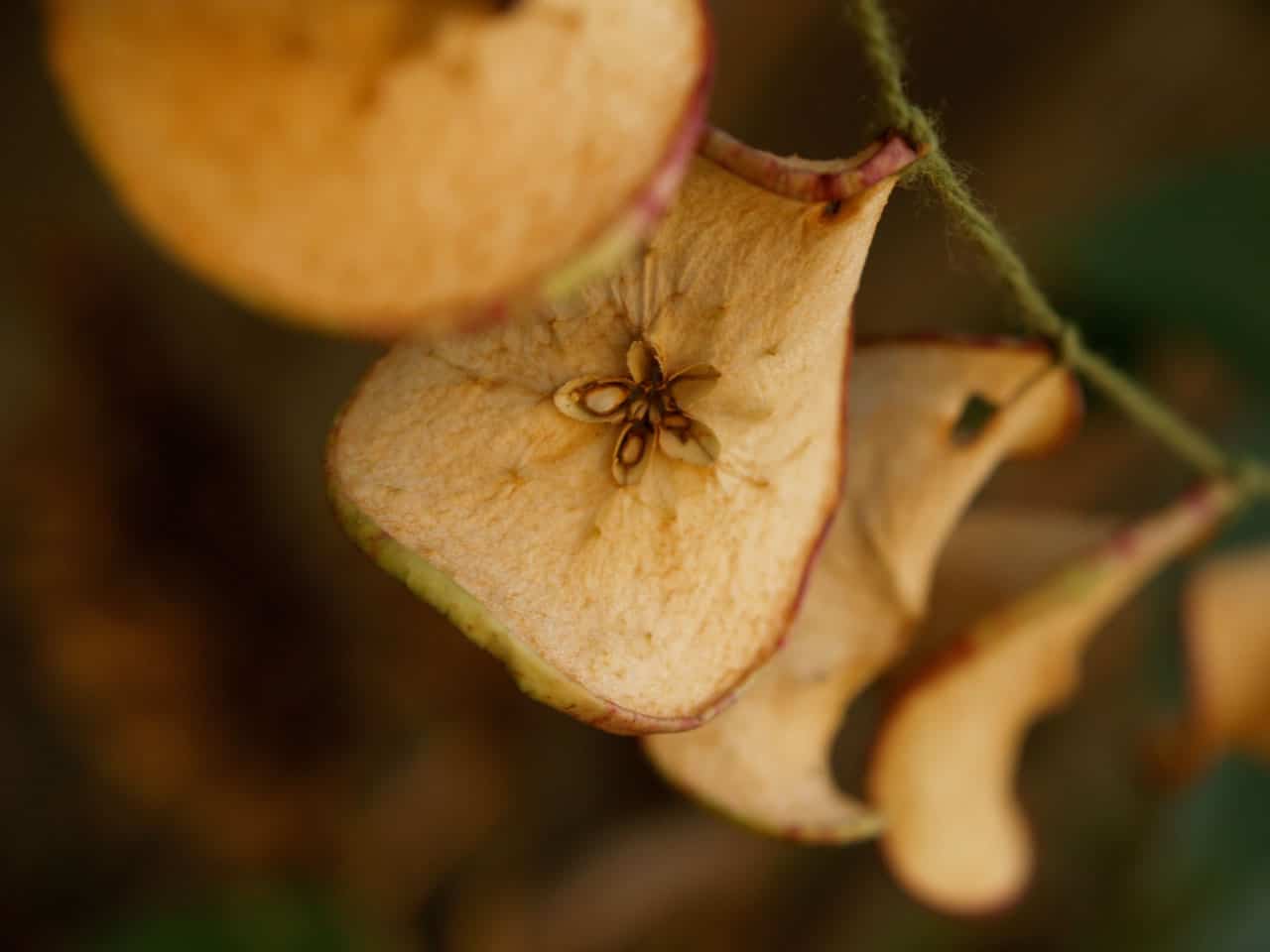 Dried Fruit Garland (via The Magic Onions) Teach your kids about the bounty of fall harvest with this simple and rustic dried fruit garland.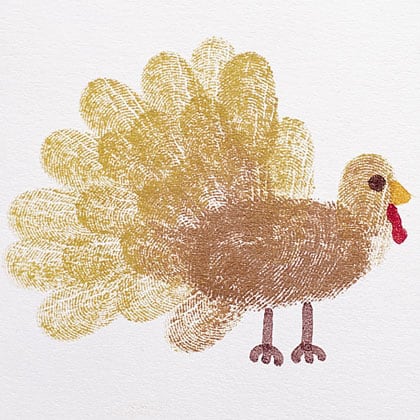 Turkey Place Cards (via Spoonful) These thumbprint place card turkeys are a simple way for kids to put their stamp on planning the Thanksgiving table.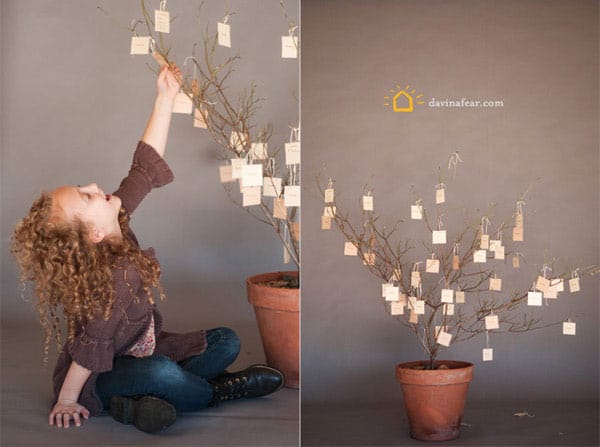 Thankful Tree with Free Printable (via The Mother Huddle) Gather large branches outdoors and make this beautiful gratitude tree which includes free printable "Thankful Heart Tree Tags."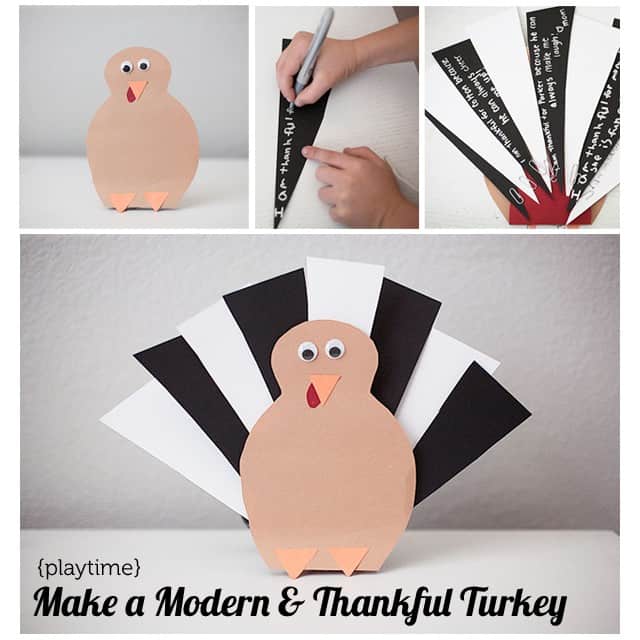 Modern Turkey (via Modern Parents Messy Kids) A contemporary turkey craft with heartfelt gratitude feathers.
For more Thanksgiving inspiration, check out 15 Fantastic Thanksgiving Free Printables, 6 Crafty Gratitude Projects and 8 Creative DIY Thanksgiving Hats.