If you're looking to make cute handmade toys for the kids, peg dolls are a fantastic and easy toy to consider. Small wooden peg dolls are affordable and easily found online or in many local craft stores. Once you have your dolls, let the magic unfold. Use your favorite art supplies (e.g. paints, markers, pom poms), scraps of recycled materials, fabric, felt, yarn or whatever you have on hand to create imaginative characteers. Involve the kids in making their own peg dolls for some awesome pretend play they'll be proud to have a hand in creating.
Have you tried making peg dolls before? Let us know in the comments!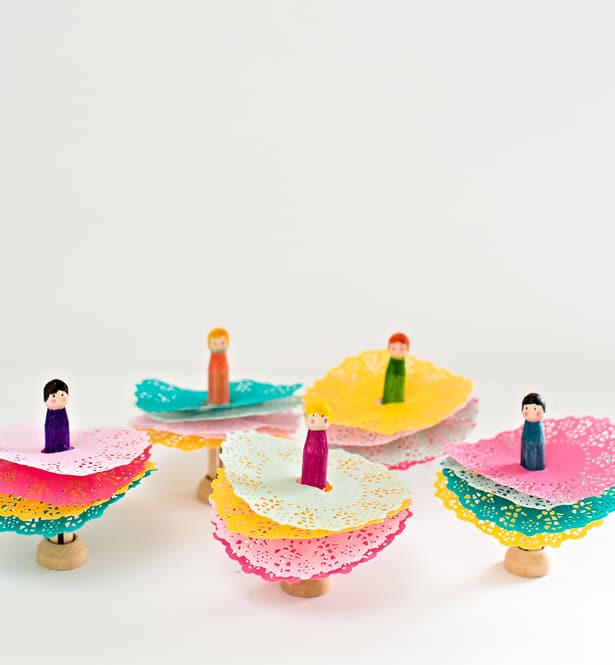 Magnetic Dancing Peg Dolls (via hello, Wonderful)
Use colorful doilies to create billowy skirts and find out how to make these cute peg dolls magically spin around and dance!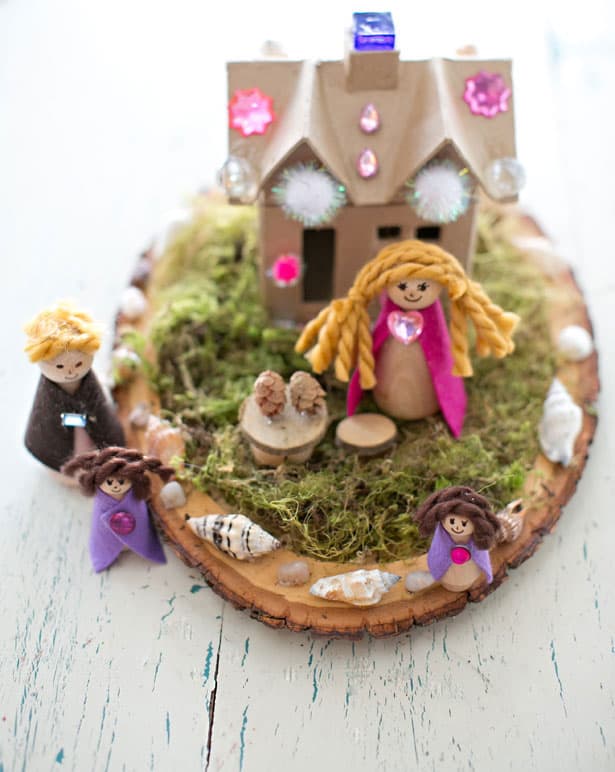 Fairy House Peg Dolls (via hello, Wonderful)
Learn how to make a fairy house kids can decorate on their own along with adorable peg doll fairies using scraps of felt and yarn.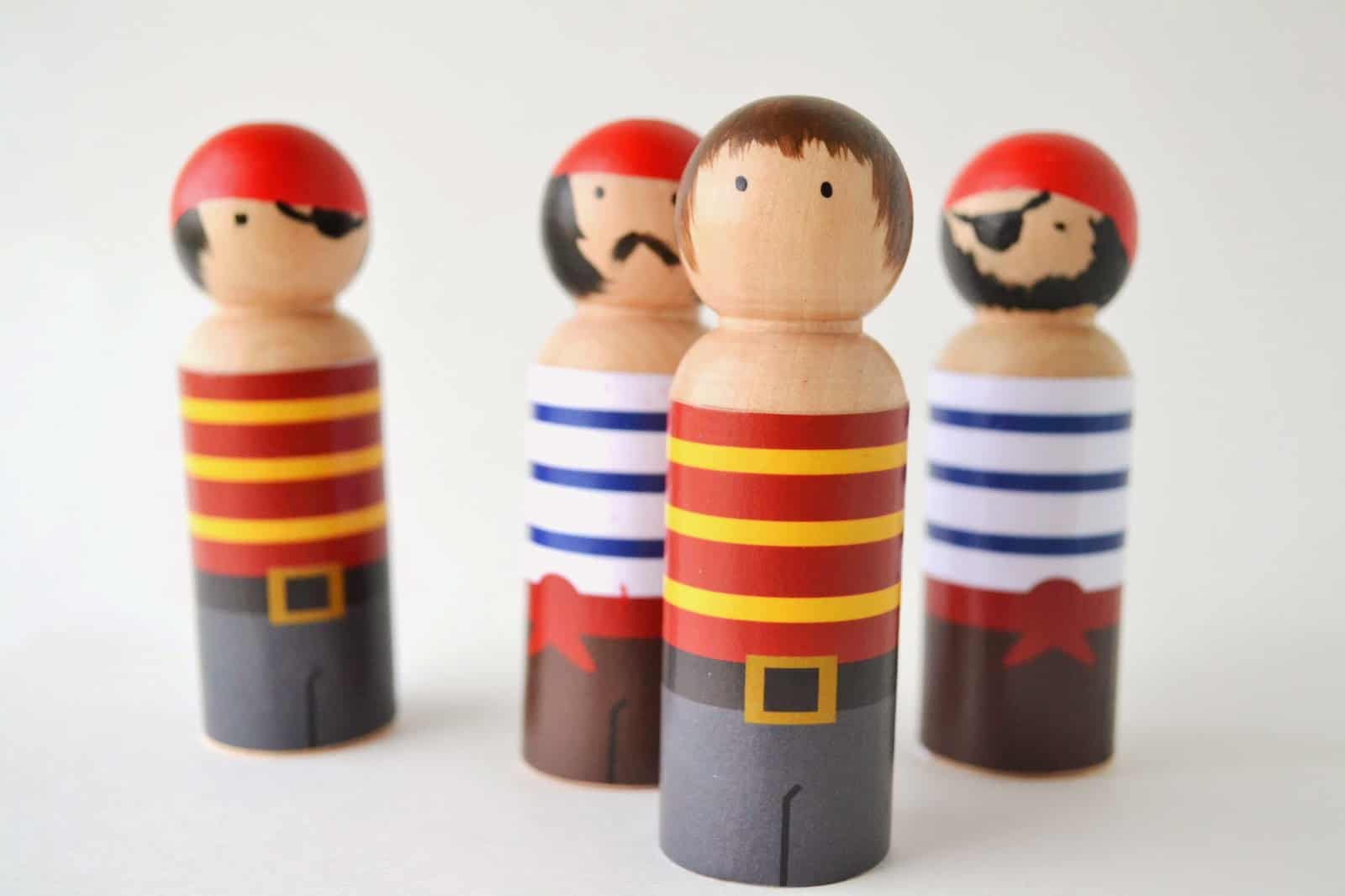 Pirate Peg Dolls (via Plenty of Paprika)
Ahoy Matoy! These pirate peg dolls come together quick with the free printable pirate clothes included.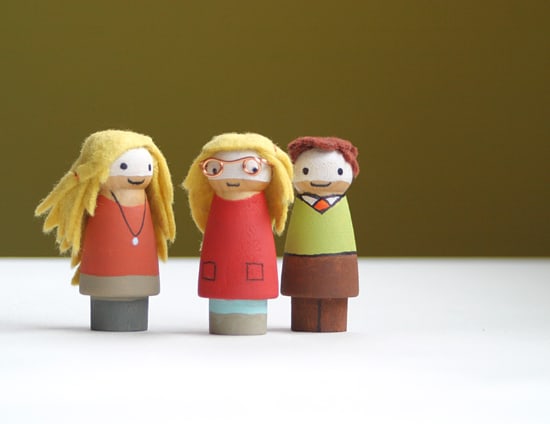 Modern Peg Dolls (via Small for Big)
Learn how to create a chic and hipster family of dolls with this fun tutorial.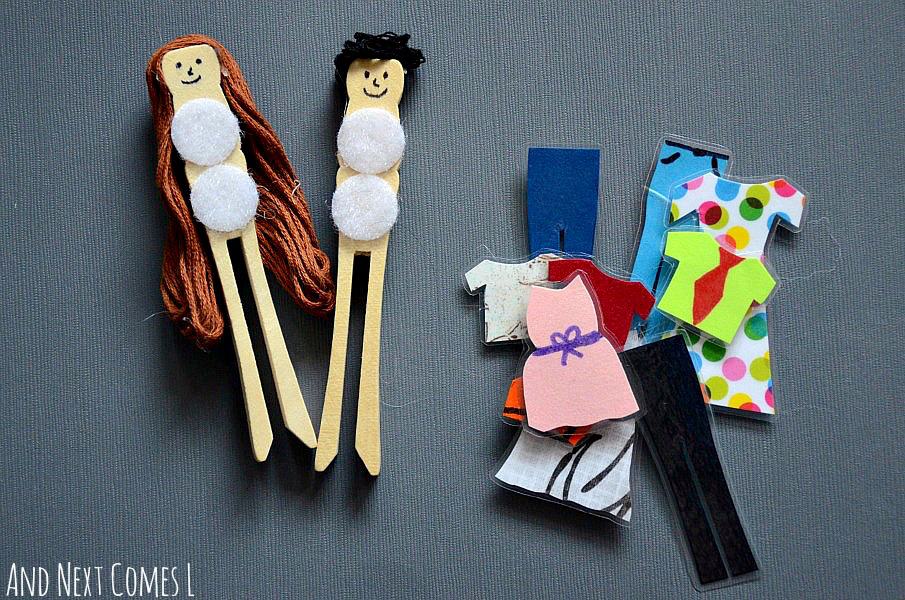 Dress Up Peg Dolls (via And Next Comes L)
Kids will have tons of fun designing different outfits for these clever dress-up peg dolls.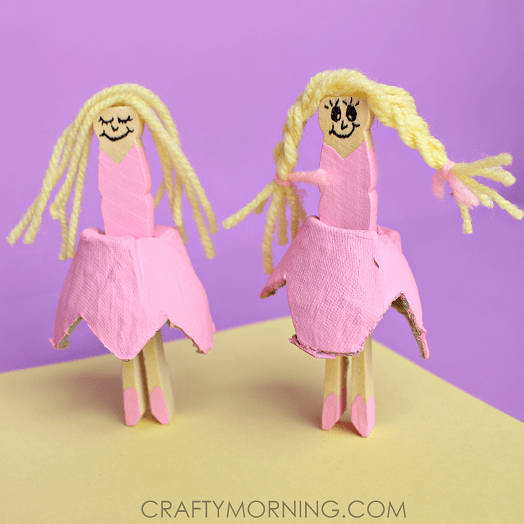 Ballerina Egg Carton Peg Dolls (via Crafty Morning)
Recycle egg cartons to make ballerina skirts for these sweet dancers.
Snow Globe Peg Doll Family (via Make It Your Own)
Make a peg doll family and display it in a snow globe to enjoy all year round. What a sweet idea!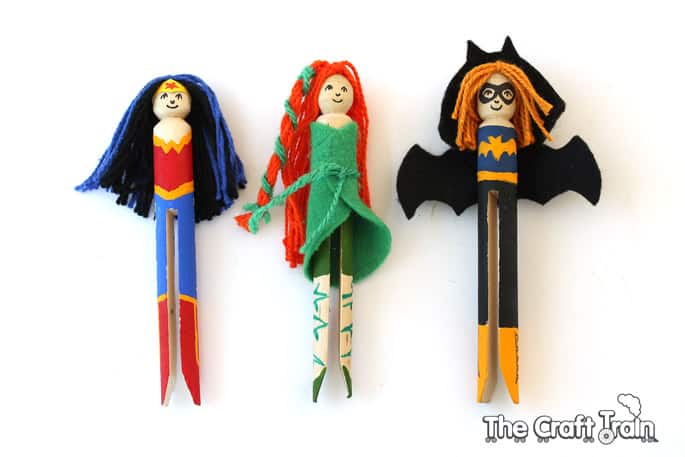 Superhero Girl Peg Dolls (via The Craft Train)
POW! Love these superhero girl peg dolls with plenty of sass and power to them.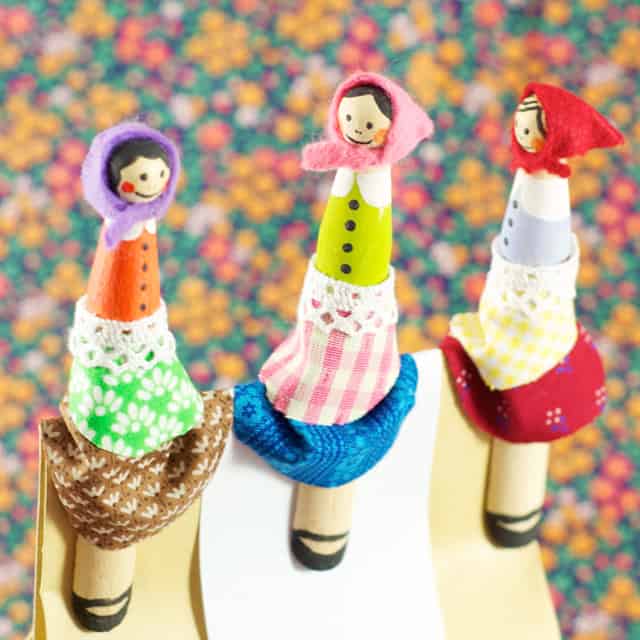 Small Folk Peg Dolls (via Johanna Rundel)
These village peg dolls remind me of characters you'd see in old-fashioned fairy-tales. Love the use of fabrics on these!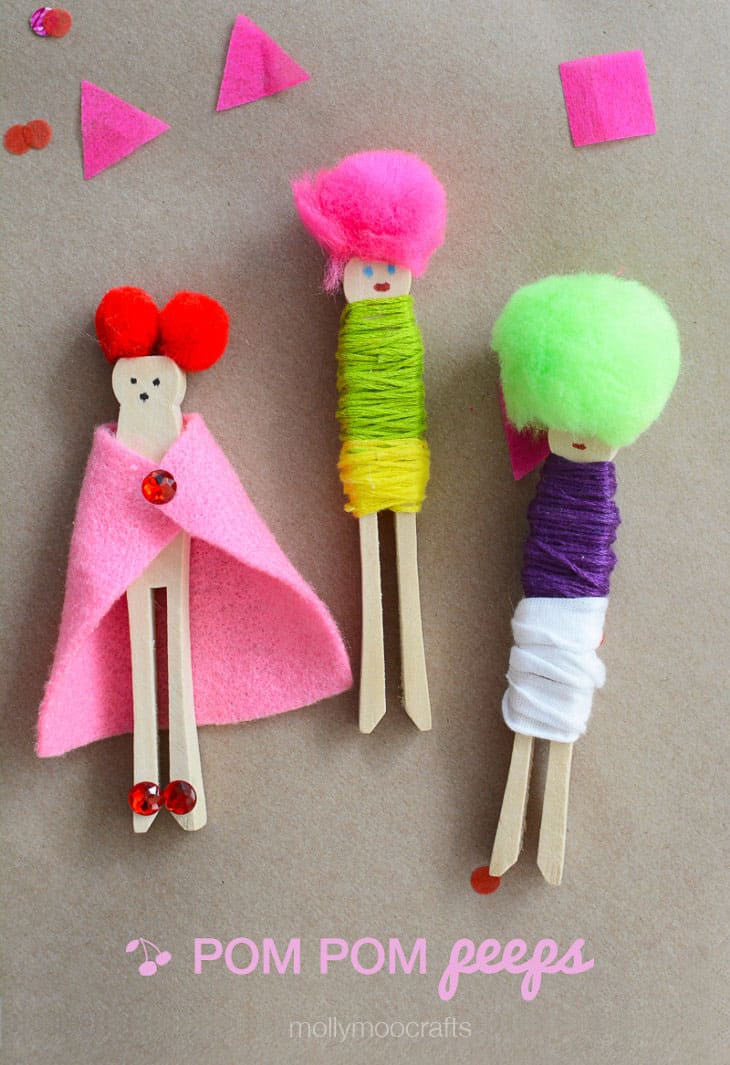 Pom Pom Peeps Peg Dolls (via Mollymoo Crafts)
Adore the funky and colorful pom pom hairstyles on these crafty peg dolls kids can make.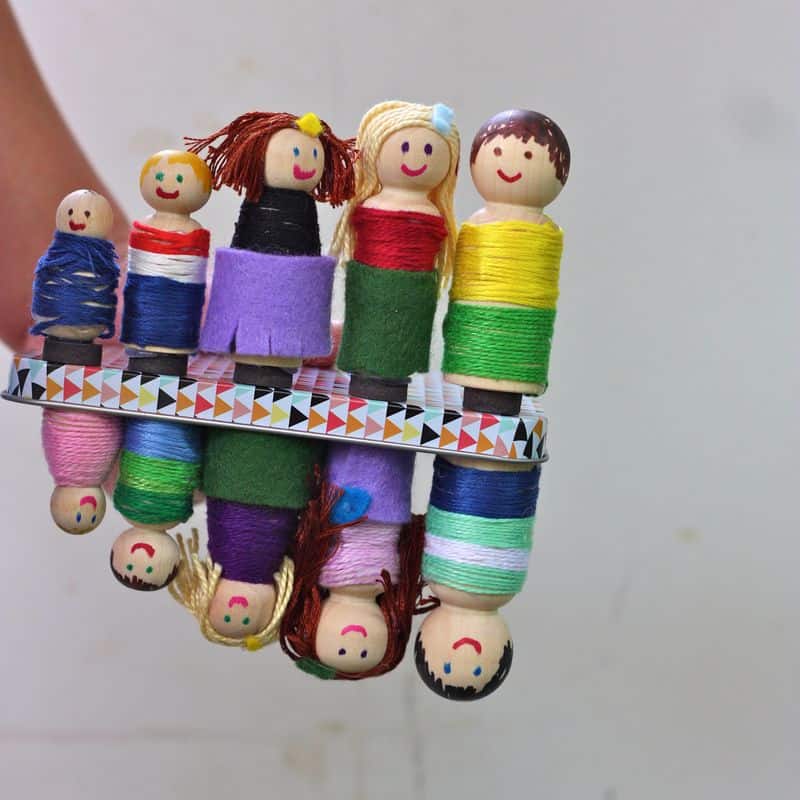 Yarn Peg Doll People (via Buzzmills)
These are a wonderful example of using yarn to create unique and vibrant peg doll characters.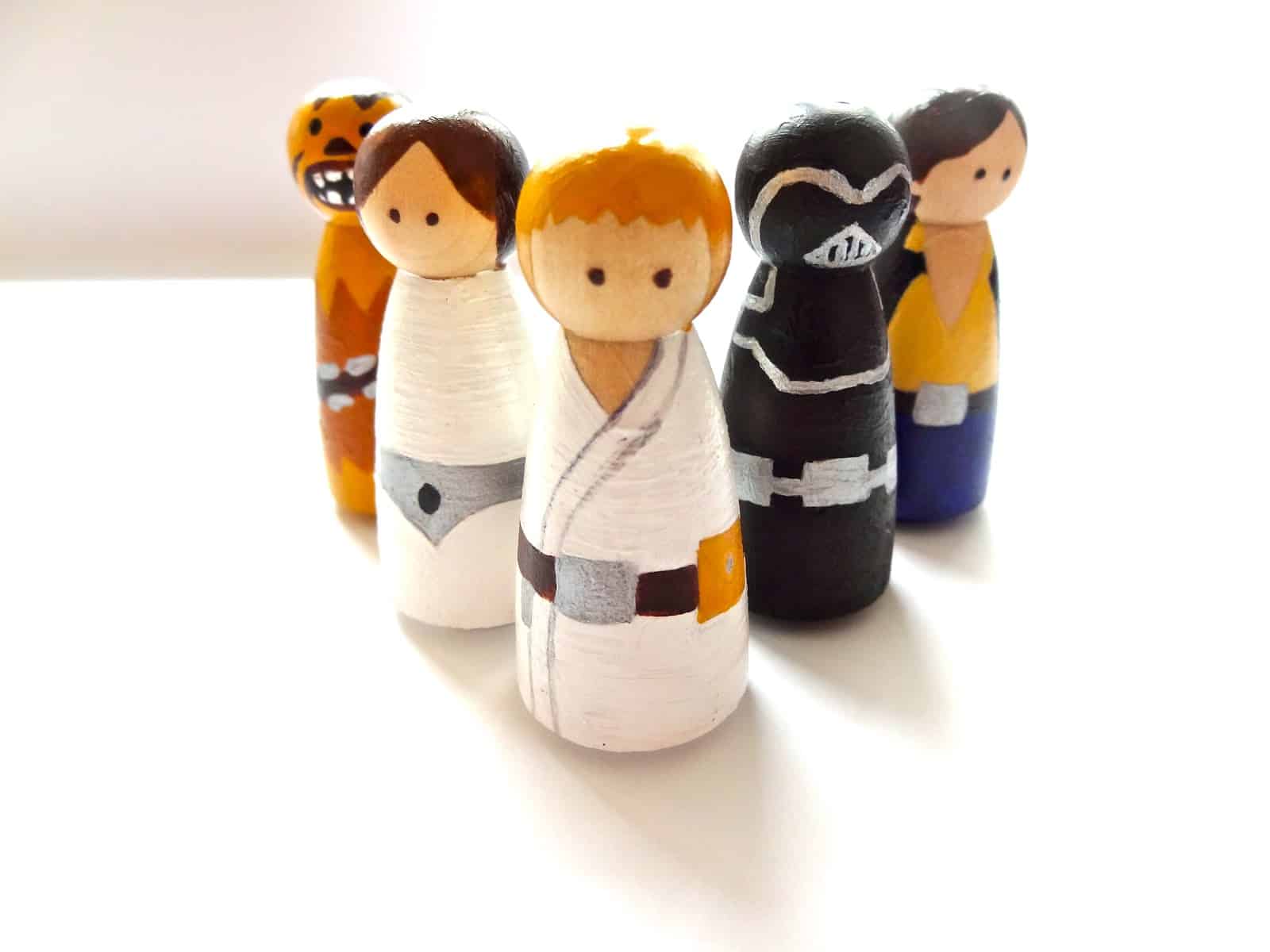 Star Wars Peg Dolls (via The Yewman Projects)
The force is strong with these Star Wars peg dolls that look amazingly just like your favorite characters in the movie franchise.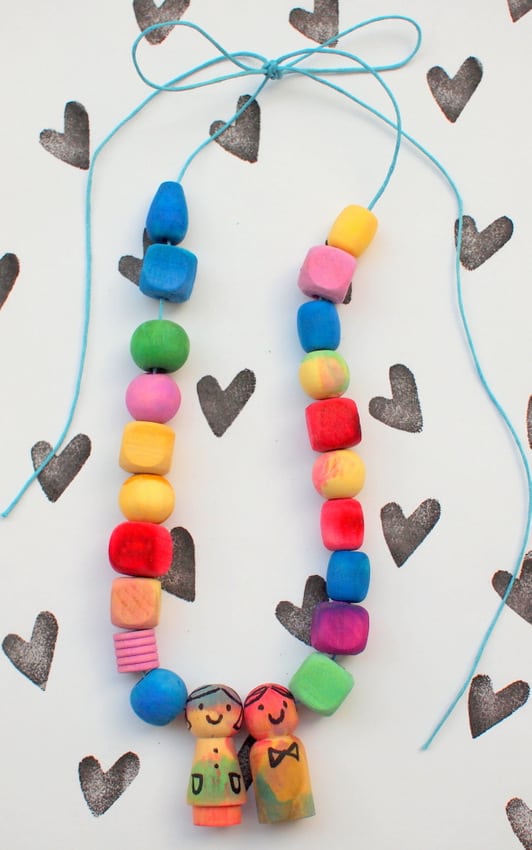 Peg Doll Necklaces (via Pink Stripey Socks)
Not only are these watercolor painted peg dolls a fun art project for kids, they make adorable accessories to show off once they're done!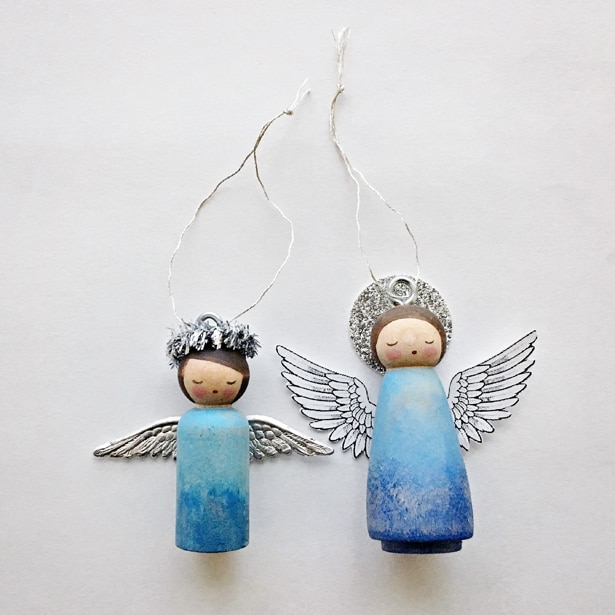 Peg Doll Angels (via hello, Wonderful)
Learn how to create these adorable angel peg dolls with options to customize the wings.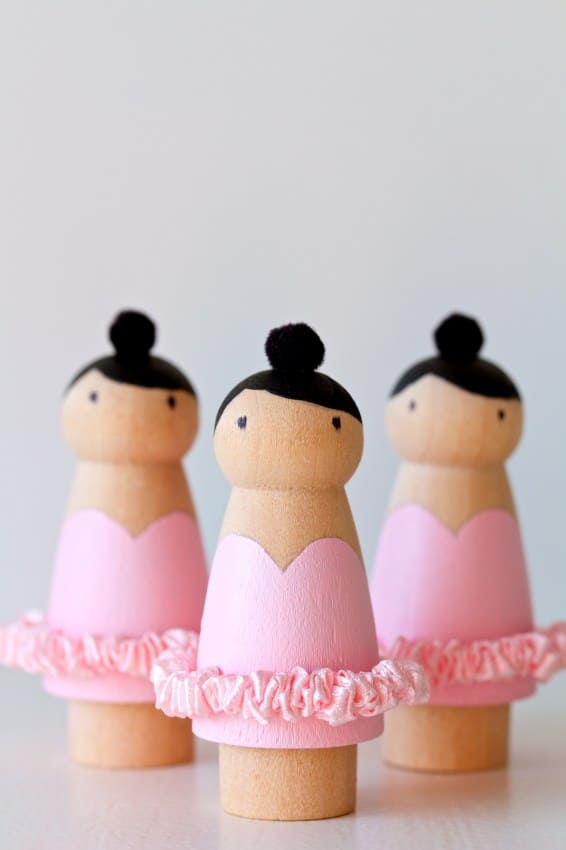 Ballerina Peg Doll Cake Toppers (via Movita Beaucoup)
Make the sweetest cake toppers for your little ballerina that can double as cute handmade dolls after the celebration is over!
Check out more creative crafts for kids!