My little boy is fascinated with marble runs lately. Well, to be fair, he's entranced with anything that moves which he can track, but lately marble play is his current favorite. There are tons of great ones you can buy, but where's the fun in that? Here are 15 fantastic ideas for making your own marble run. From simple ones using paper tubes, milk cartons and craft sticks, to more elaborate creations fashioned into roller coasters or large runs using peg boards – these are great ideas to get your kids involved in tinkering and play!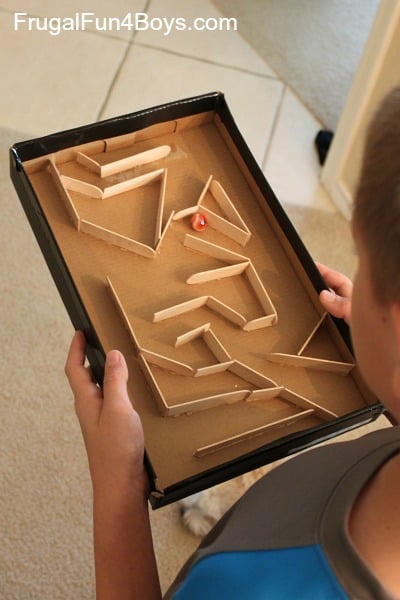 Craft Stick Marble Run (via Frugal Fun for Boys)
A great recycled craft that uses craft stick to make an easy handheld marble run with endless configurations.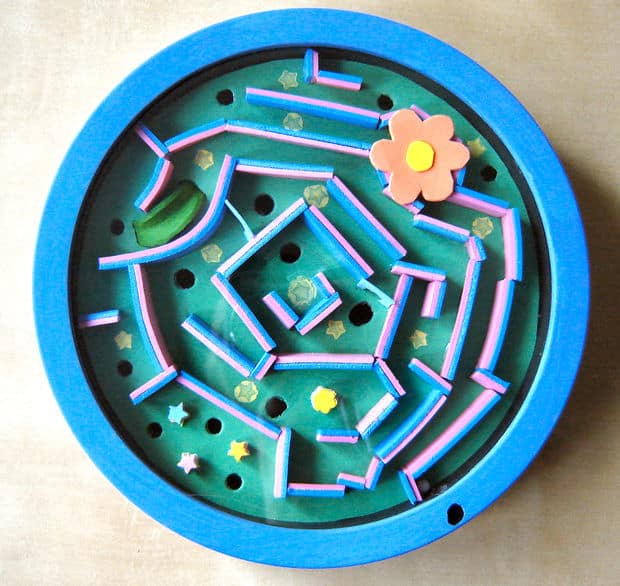 Marble Maze (via Instructables)
Re-purpose an old clocks with some craft foam and get the kids involved in making this fun and colorful marble maze.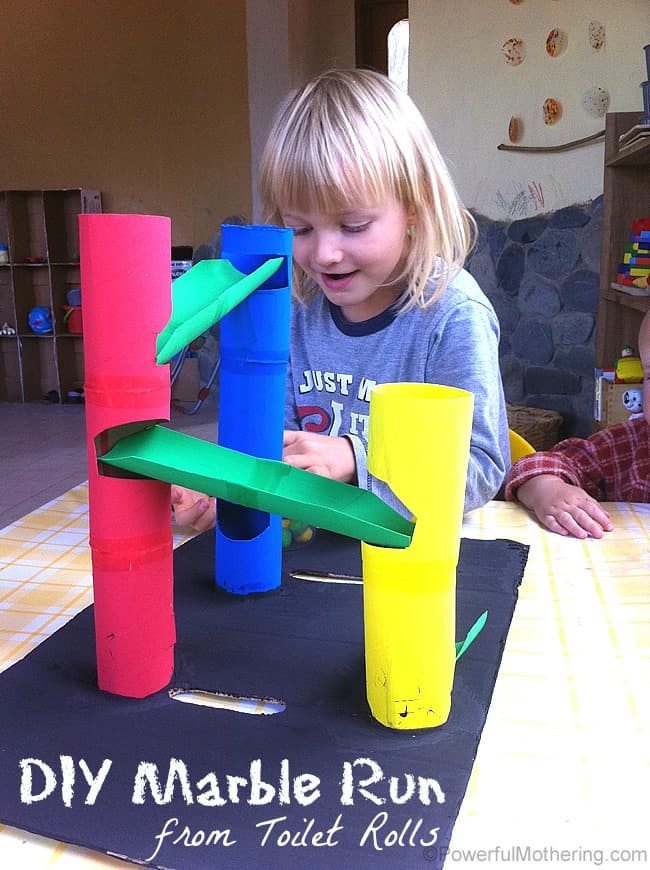 Paper Tube Marble Run (via Powerful Mothering)
Save those paper tubes and turn them into an easy marble run kids can paint for extra fun.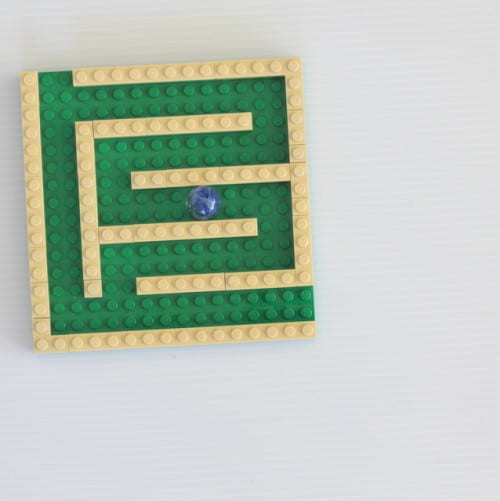 LEGO Marble Run (via The Crafty Mummy)
Little fans of LEGO and marbles will have double the fun creating this inventive marble maze run.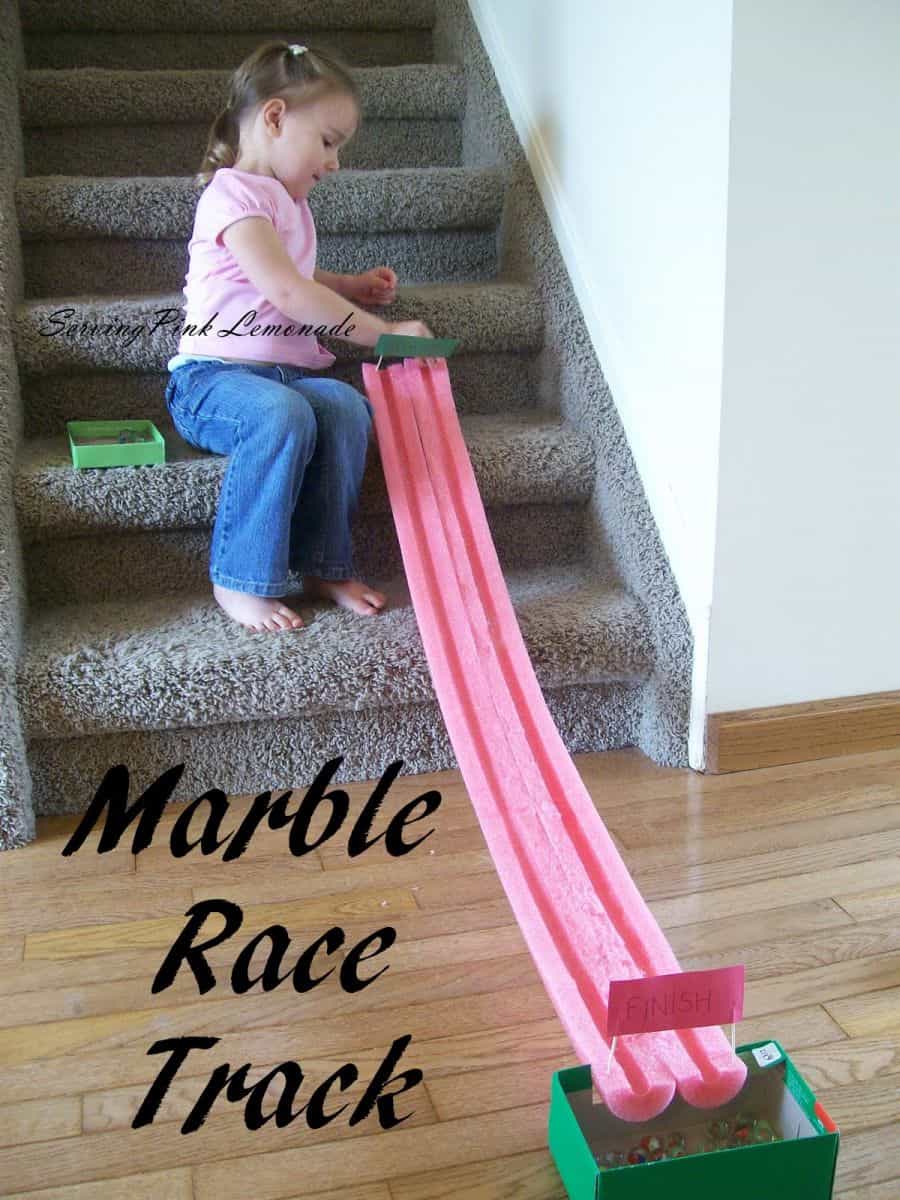 Pool Noodle Marble Run (via Homespun Threads)
An easy and inexpensive way to make a long track marble run using noodle threads. Cut them up to size to make it as long (or short) as you want.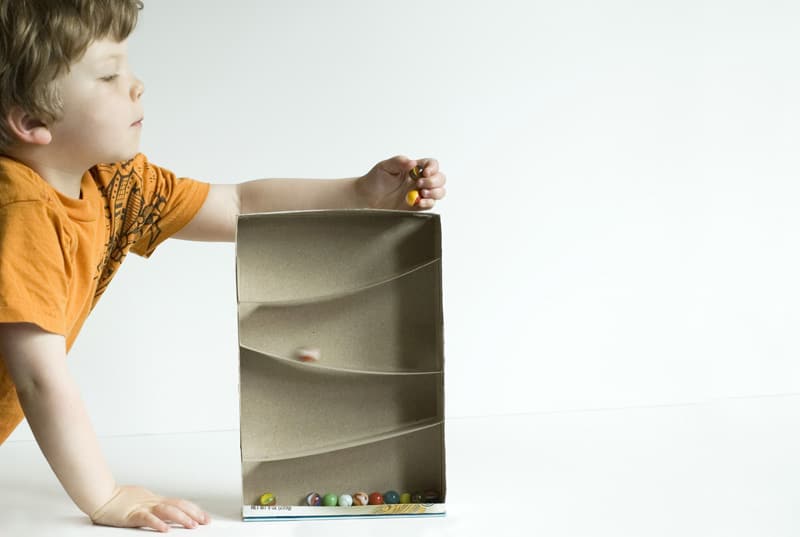 Cereal Box Marble Run (via Made by Joel)
It doesn't get any easier than this. Recycle an old cereal box and you've got yourself a playful toy that will keep the kids entertained for quite a while.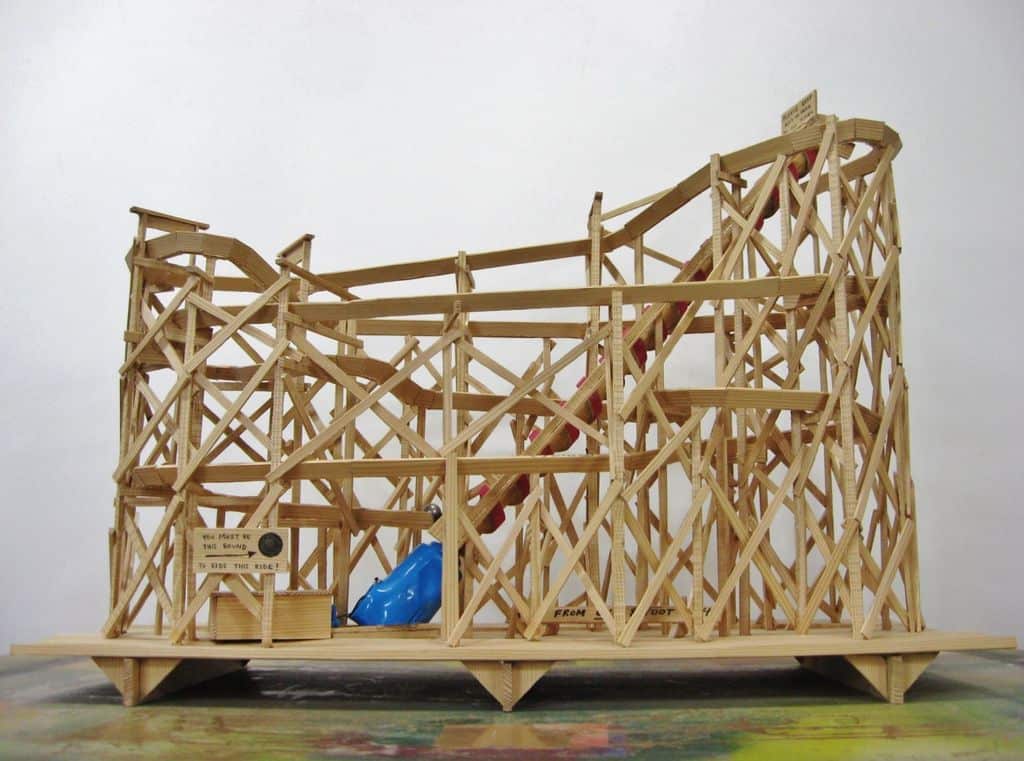 Roller Coaster Marble Run (via Instructables)
Find out how to make this impressive roller coaster run from a single 2×4 board. This one's for the adults to make and requires some tools, but the step-by-step tutorial make it easier to follow along and the end result will be worth it.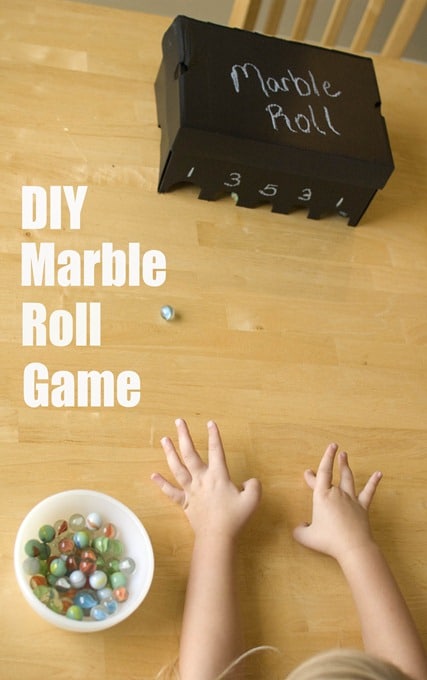 Marble Roll Game (via One Crafty Place)
A fun countertop marble game easily constructed out of a box that won't take up too much space, but can be enjoyed multiple times.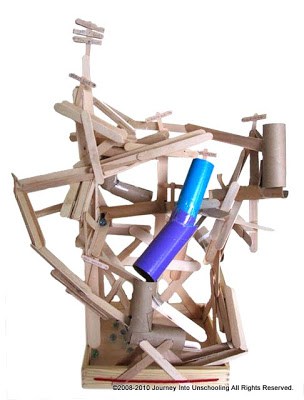 Craft Stick and Tube Marble Run (via Journey Into Unschooling)
Get the kids involved in creating a fun craft stick and paper tube sculpture – a great way to encourage problem solving with a little engineering learning.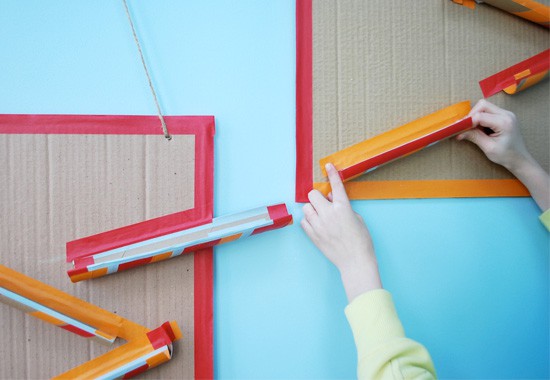 Cardboard Marble Run (via Mom Filter)
This easy tutorial shows you two ways to make a mini and large marble run using nothing more than cardboard and tubes with colorful tape to make make it stand out.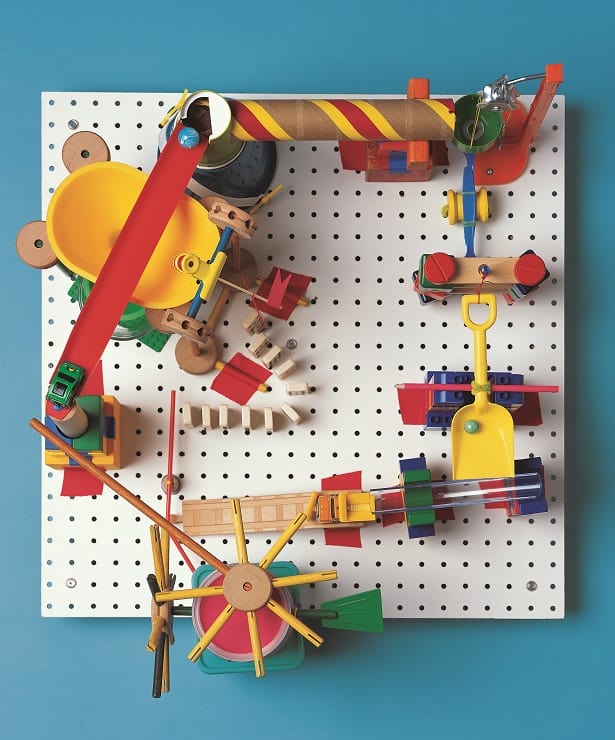 Toy Marble Run (via The Celebration Shoppe)
A super crafty and creative marble run that encourage kids to think about cause and effect to see how things turn and churn and follow along the marble's path.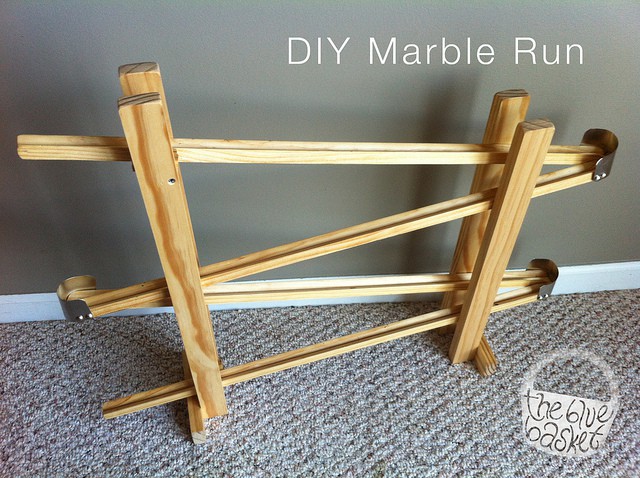 Wood Marble Run (via The Blue Basket)
This wood marble run is simply constructed but sturdy to endure hours of play.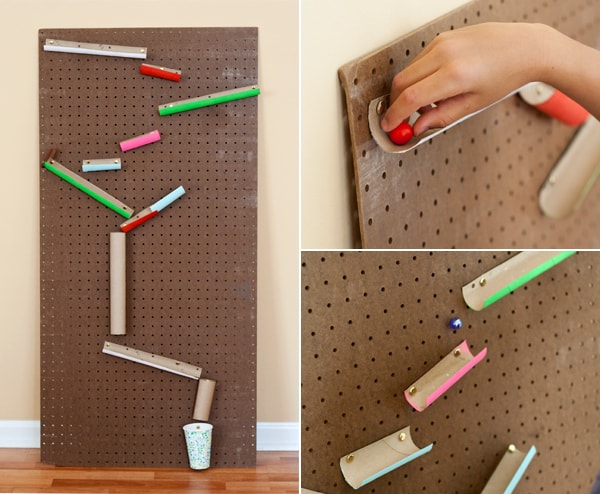 Peg Marble Ramp (via Ambrosia Girl)
If you've got the space for it, go big with this peg board marble ramp which is easily constructed out paper tubes.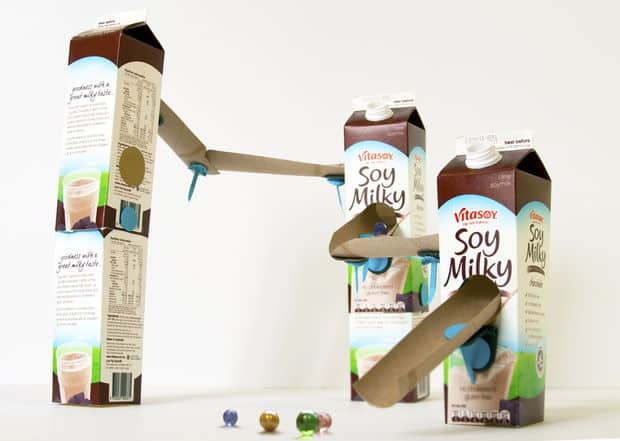 Milk Carton Marble Run (via Instructables)
The ultimate DIY recycled marble run – use up those old milk cartons and paper tubes to make a super creative marble run.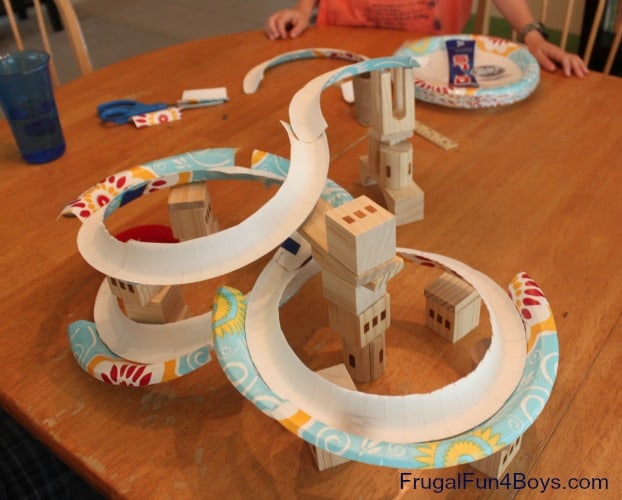 Paper Plate Marble Run (via Frugal Fun for Boys)
Cut up paper plates make the perfect ramps for marbles with added blocks for structure and fun.
Take a look here for more creative projects for kids!