With Thanksgiving soon here and Christmas trees coming up, now is the time to start thinking of some fun DIY ornaments you can make with your kids. These 15 bright and festive ideas are simple ones kids can create with your help. Lots of easy ideas are included with various materials such as paints, fabrics, sticks and some fun edible ones as well. Kids will love seeing their handiwork on the tree and be even more excied for Christmas to come.
What are some of your favorite DIY ornaments to make with your kids?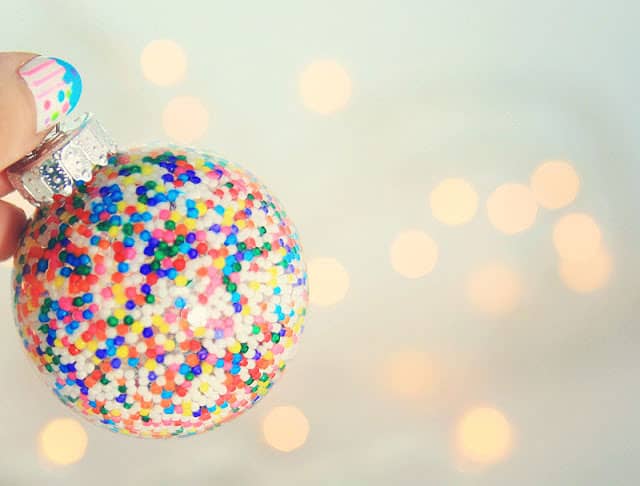 Sprinkles Ornament (via Little Gray Fox) How fun is this sprinkles filled ornament? Note, they're not edible but will add a splash of bright colors on any tree.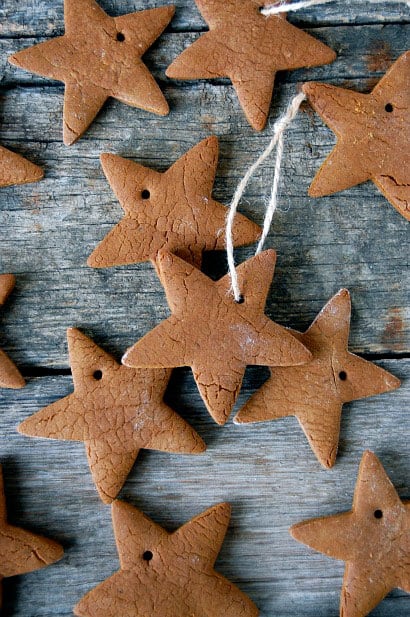 Gingerbread Stars (via Butterfly Food) Make gingerbread with your kids and create a classic ornament that's edible and sweet.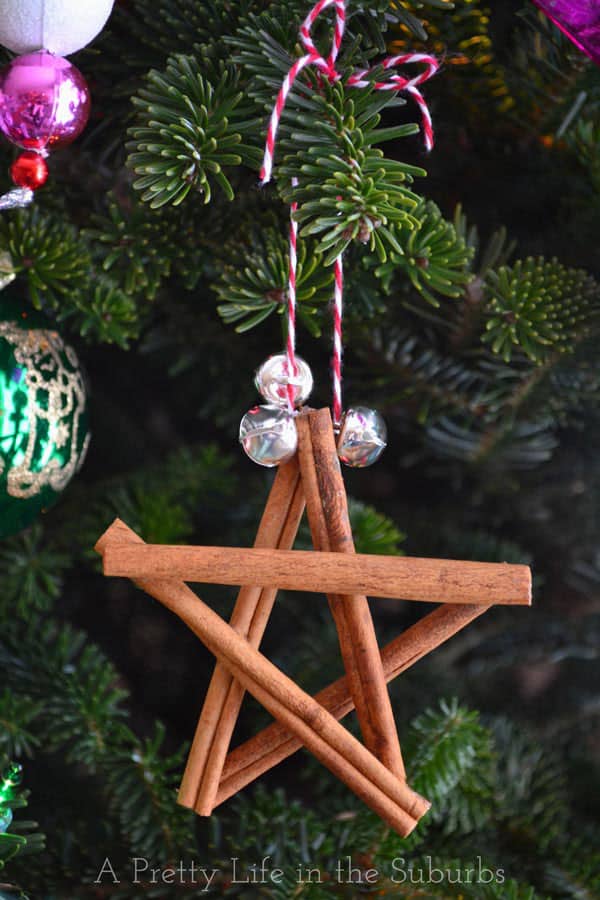 Cinnamon Stick Stars (A Pretty Life in the Suburbs) Kids love making star shapes – teach them how with this easy cinnamon stick ornament.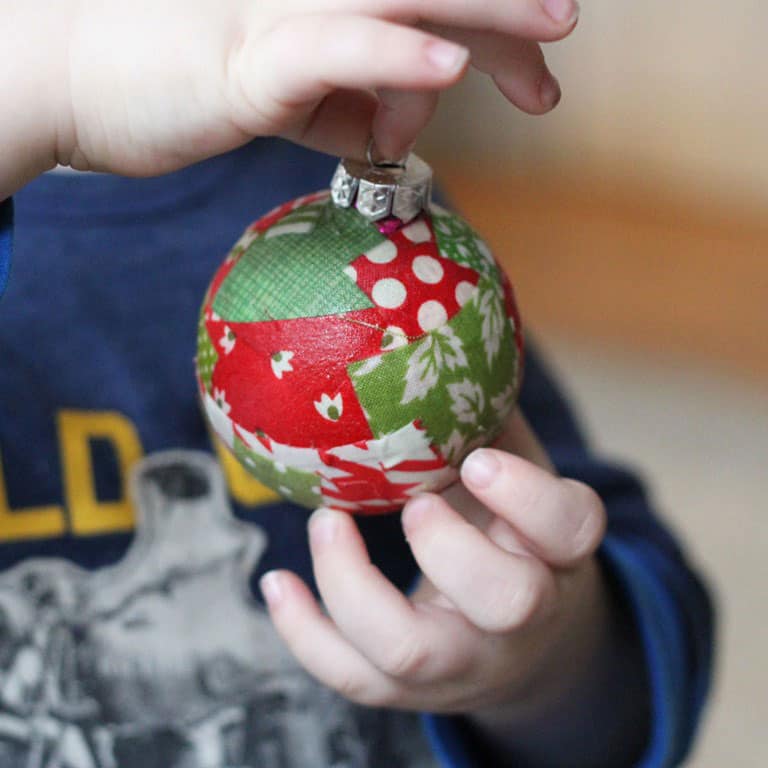 Fabric Ornament (via Cluck Cluck Sew) Make use of leftover scrap fabric with this easy Mod Podge project.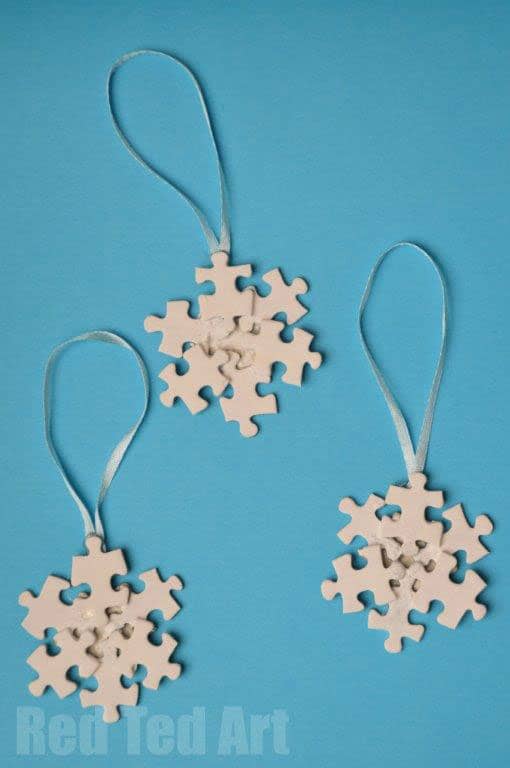 Puzzle Ornament (via Red Ted Art) Turn those missing pieces of puzzles into fun jigsaw ornaments.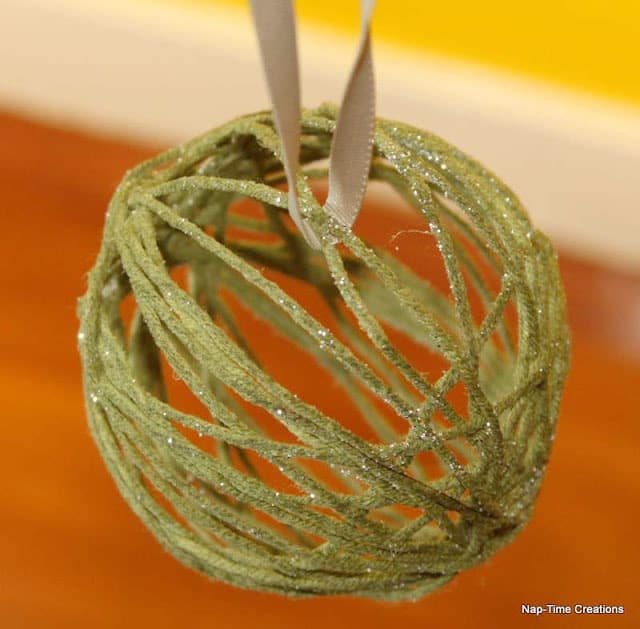 Yarn Ornament (via Nap-Time Creations) Kids will love blowing balloons and be amazed when they turn into these cool yarn wrapped ornaments.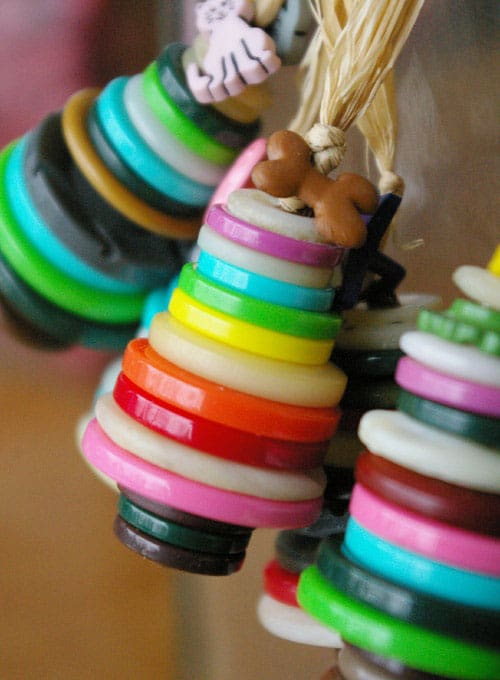 Button Ornaments (via Beneath the Rowan Tree) Raid your stash of buttons to make these colorful stacked ornaments.
Popsicle Tree Ornament (via The Spoonful Blog) Painted popsicle sticks make a pretty tree with colorful button ornaments.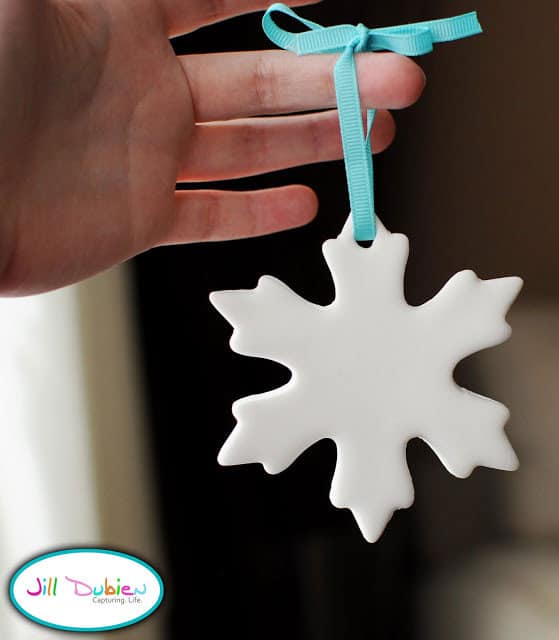 Clay Snowflakes (via Meet the Dubiens) Keep it simple with these white clay snowflakes.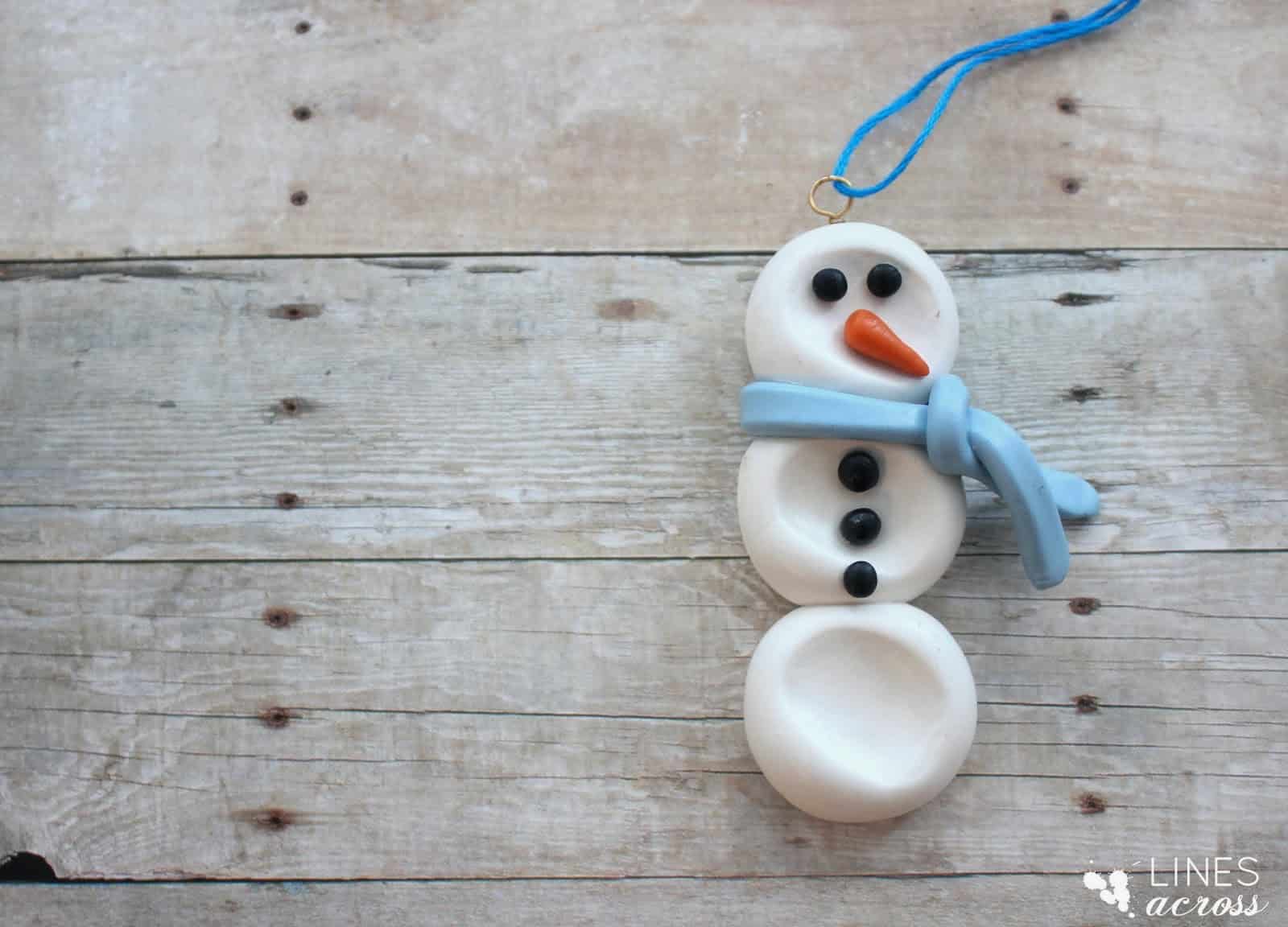 Clay Thumbprint Snowman (Lines Across) Kids will love making thumbprints to make this adorable snowman.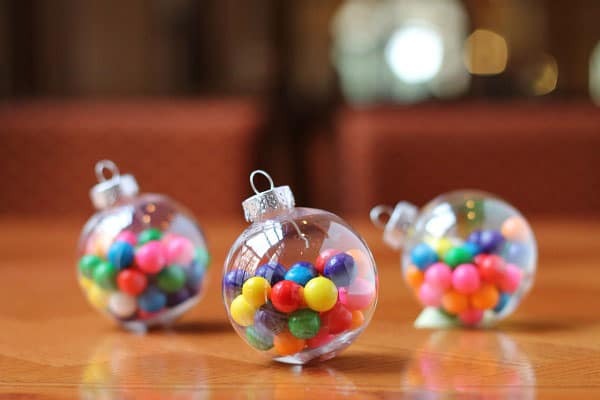 Gumball Ornament (via The Mother Huddle) Hang these colorful ornaments up or print out the free printable gift tag to hand them out as gifts!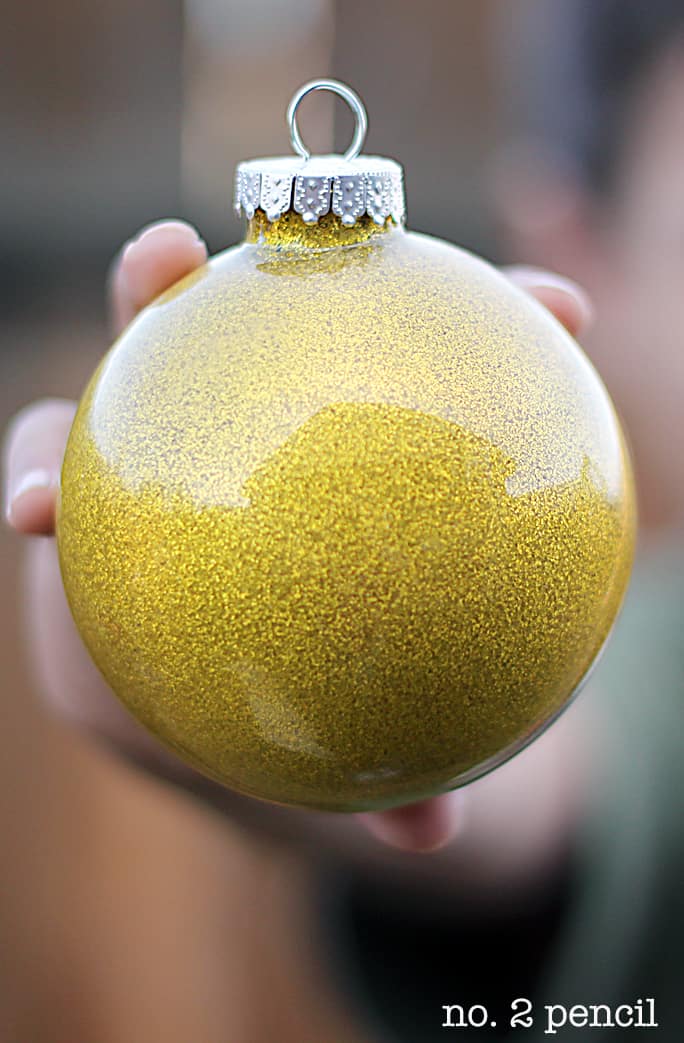 Glitter Ornament (via No. 2 Pencil) You'll never guess how easy it is to make these pretty glitter ornaments with Mod Podge.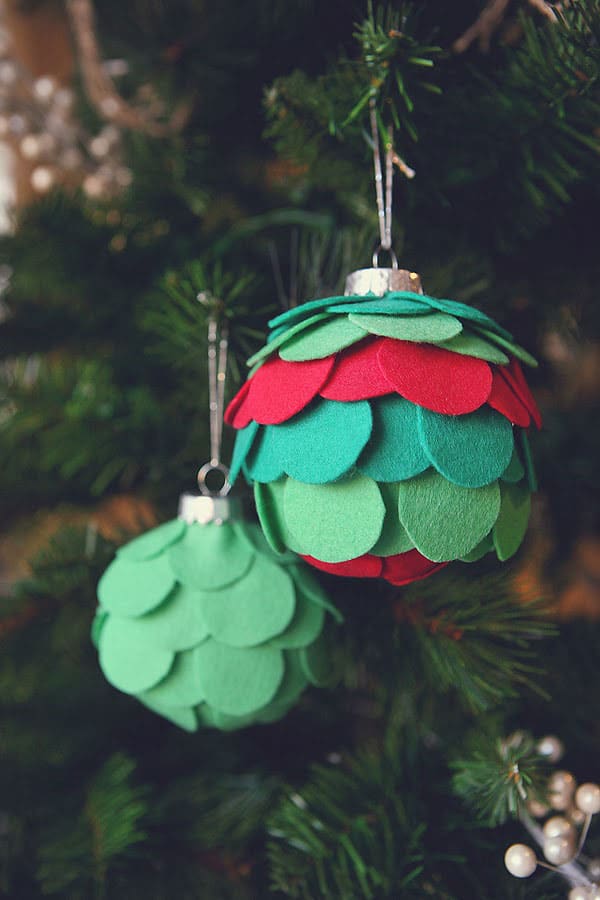 Felt Ornaments (via Eighteen25) Help kids cut and glue felt circles to make these festive felt balls.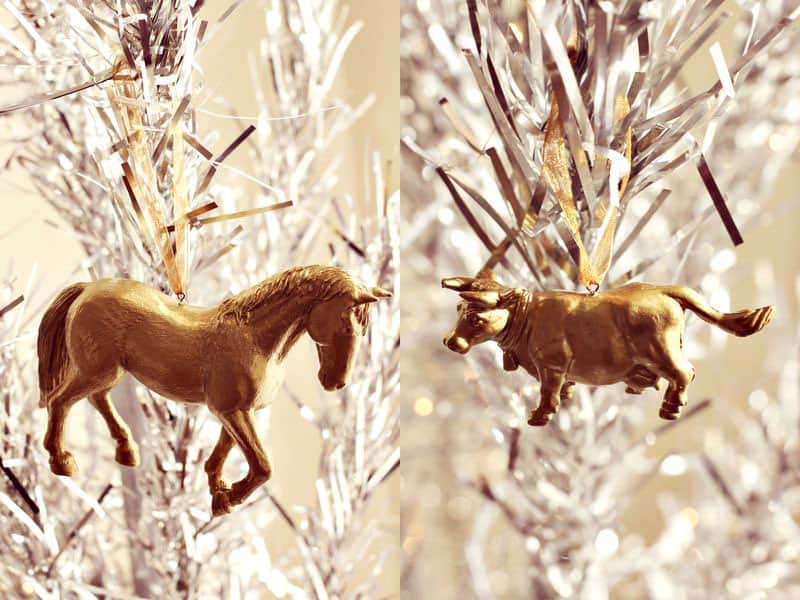 Gold Animal Ornaments (via A Beautiful Mess) Transform a few of your kids' plastic animal figurines into these gorgeous gold painted ornaments.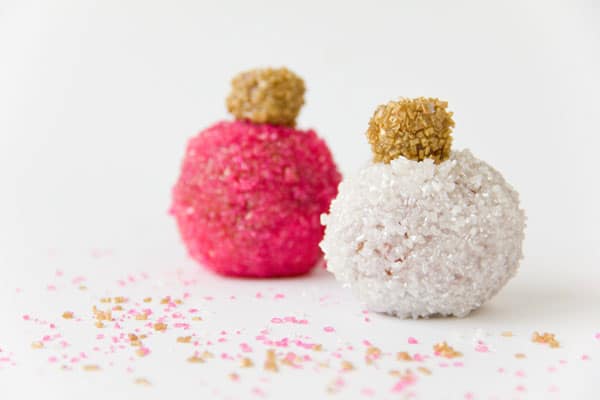 Donut Hole Ornaments (via Studio DIY) An easy food craft kids can do which yields delicious (and edible!) ornaments.
Take a look here for tons more holiday craft ideas for kids.