There's a new plant that's caught the design and craft craze of late and it's the cute cactus. You might have seen this prickly plant on stylish designs for kids, prints and crafts and there's no wonder why. The cactus is a funny looking plant that appeals to kids and adults with its distinct shape and texture that ranges from stubby and tall to prickly and fuzzy. Have some fun with these cute cactus crafts that require absolutely no maintenance and won't prick a finger in the process.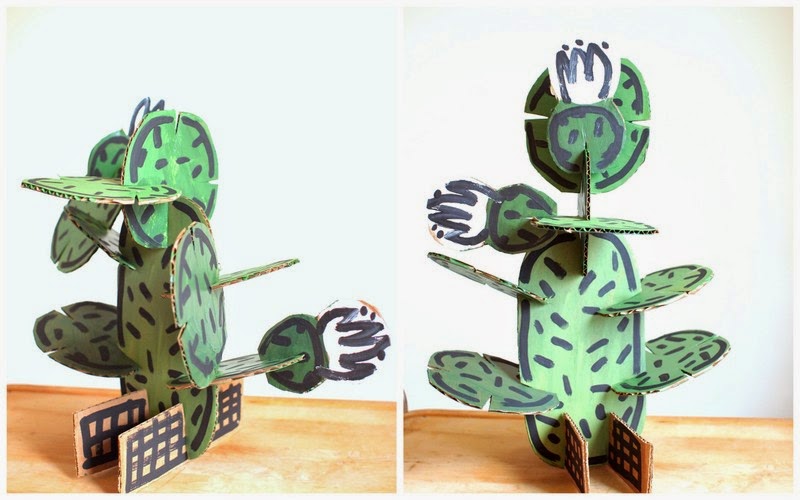 Cactus Construction Set (via Pink Stripey Socks)
Have some building fun by turning cardboard into these cute recycled cactus building blocks.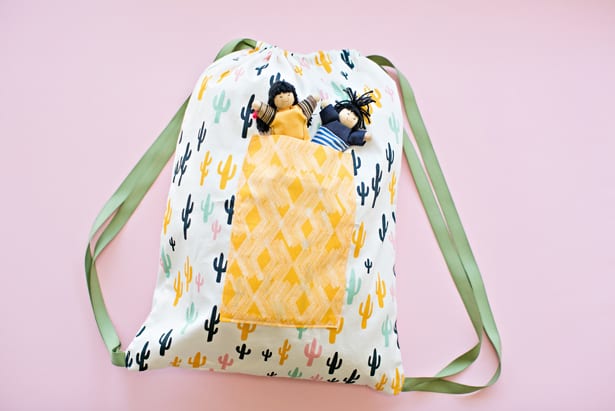 Cactus Print Backpack (via hello, Wonderful)
We think a cute cactus print turns any accessory into a stylish fashion statement – like this adorable fabric backpack for kids.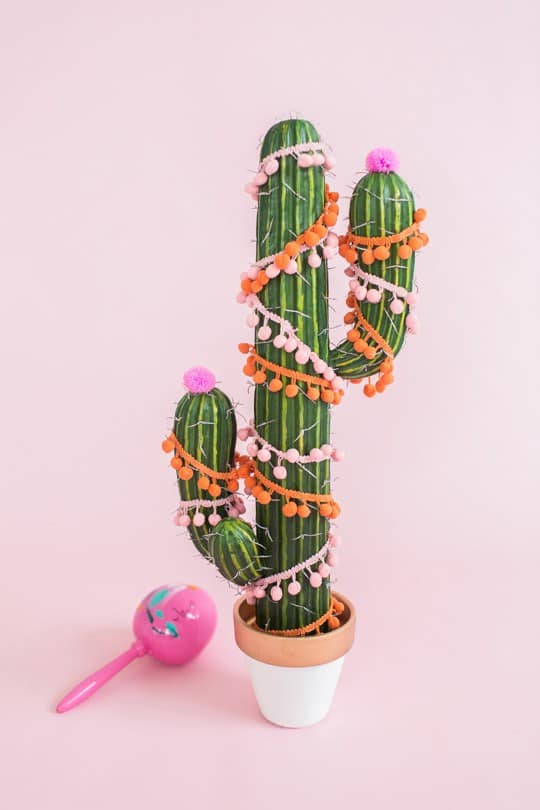 Cactus Tree (via Sugar and Cloth)
Here's an easy way to dress up a plain cactus plant that brings cheer all year round.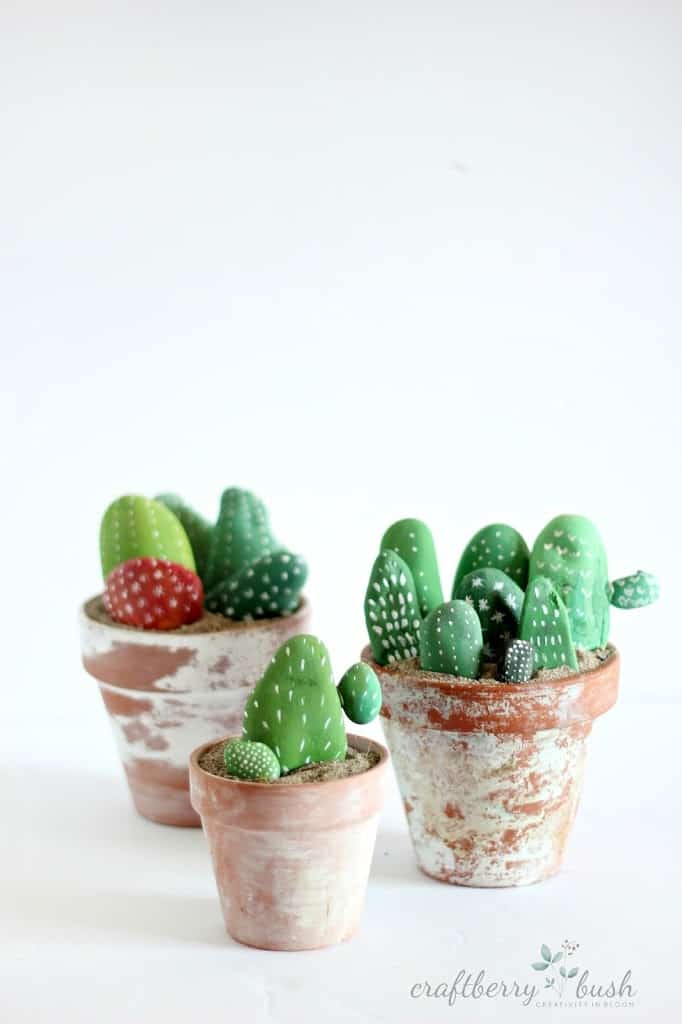 Cactus Rock Craft (via Craftberry Bush)
A creative art project for the kids that turns plain rocks into cute no-maintenance cactus plants.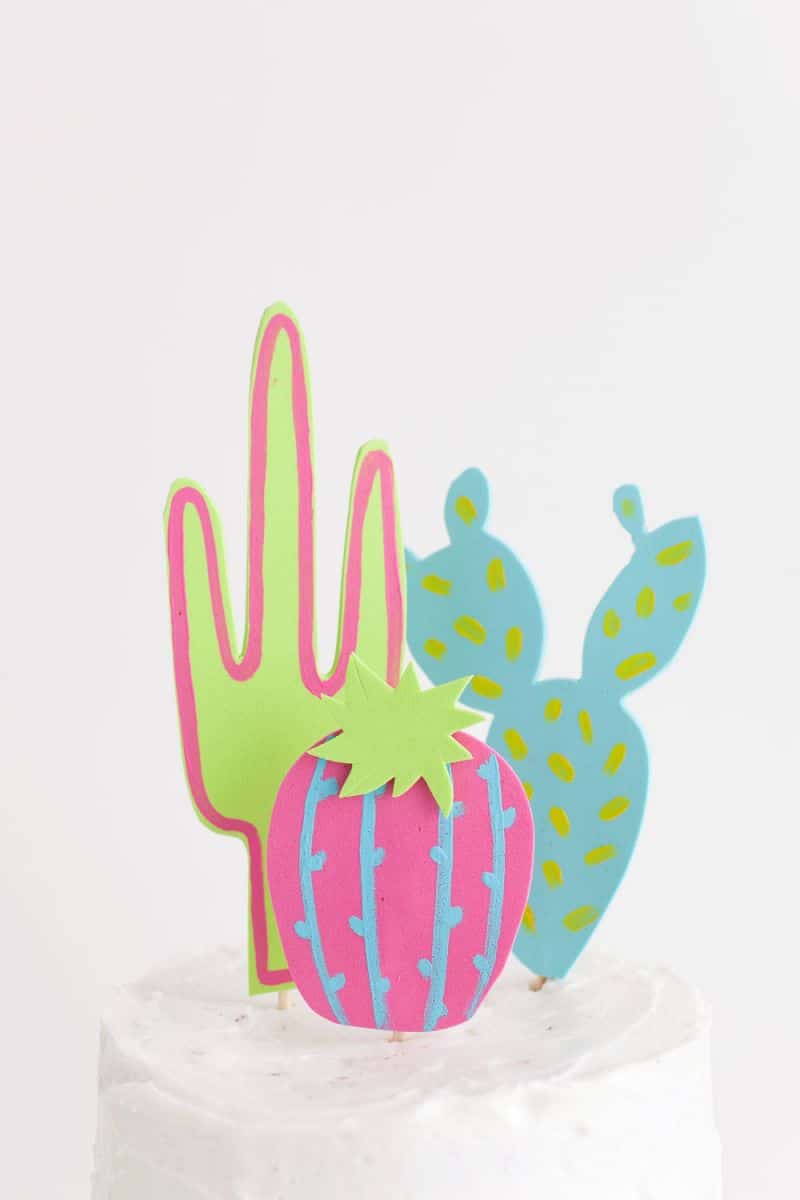 Cactus Cake Toppers (via Tell Love and Chocolate)
Turn any celebration into a cheery one with this colorful and unique cake topper that is unlike no other.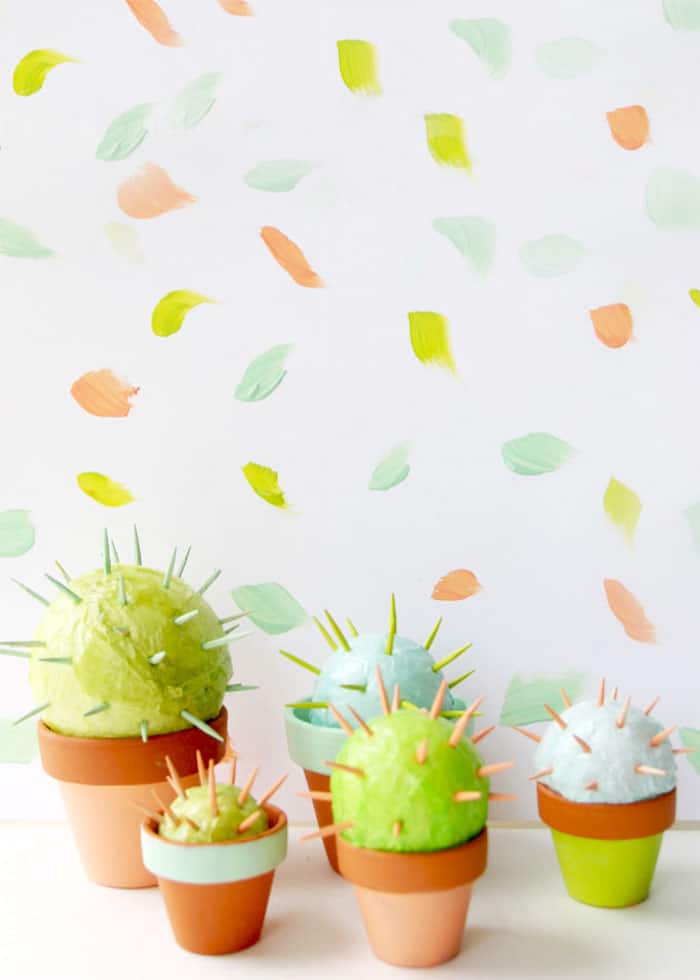 Toothpick Cacti Craft (via Mod Podge Rocks)
Kids will love painting and making their own toothpick studded cacti plants in this fun tutorial.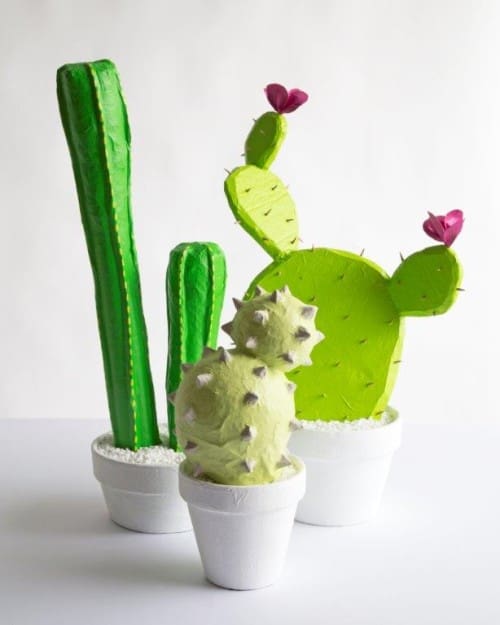 Paper Mache Cacti (via Design Sponge)
This won't be a quick project, but one you can really dig your hands into if you're looking for a more advanced art project for older kids to make these realistic cacti plants come to life. Detailed drawn-out instructions are included to help you along.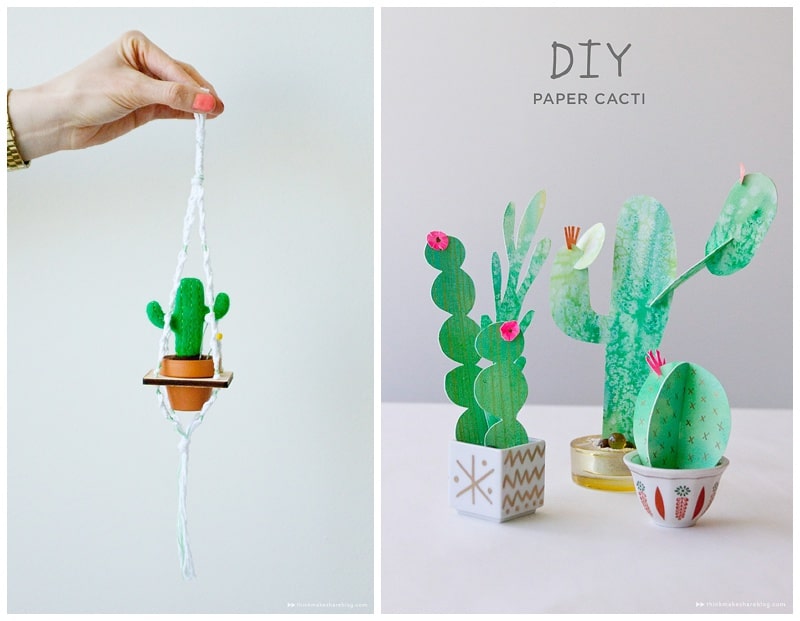 Succulent Crafts 5 Ways (via Think. Make. Share)
This project tutorial shows you not one but five different cute and easy succulent crafts, including this adorable macrame catcus and bright paper plants.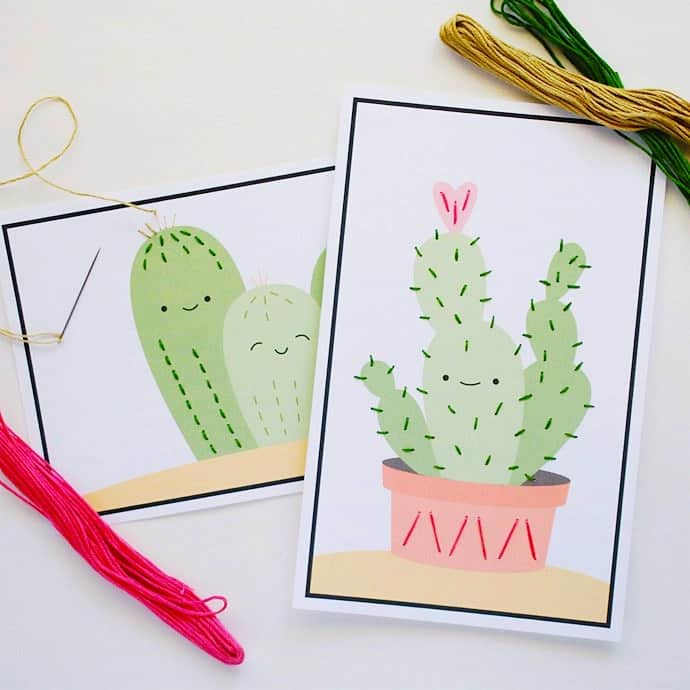 Cactus Lacing Cards (via Handmade Charlotte)
Give kids this fun stitching exercise featuring the cutest cactus designs to get them comfortable with needle and thread.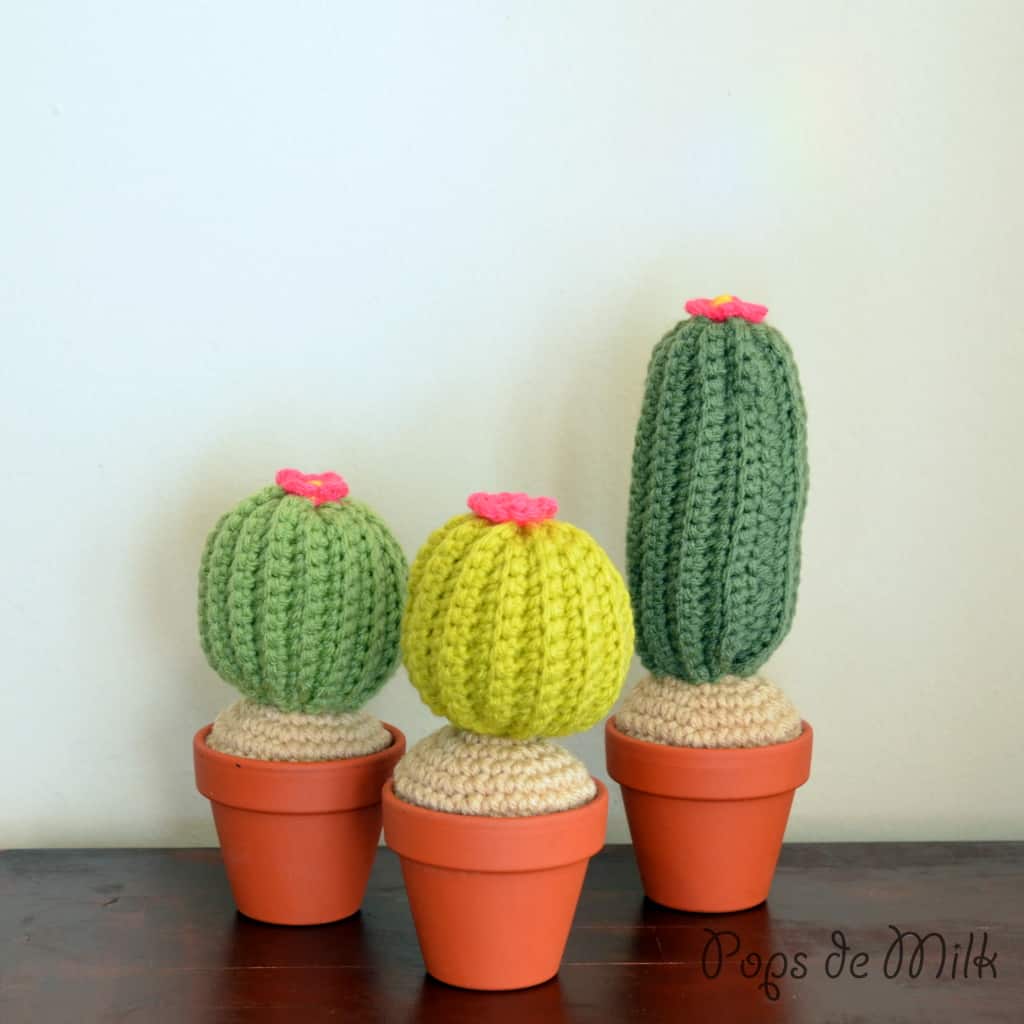 Crochet Cactus (via Pops de Milk)
Spread happy around the home with these too-cute-for-words crochet cactus pots.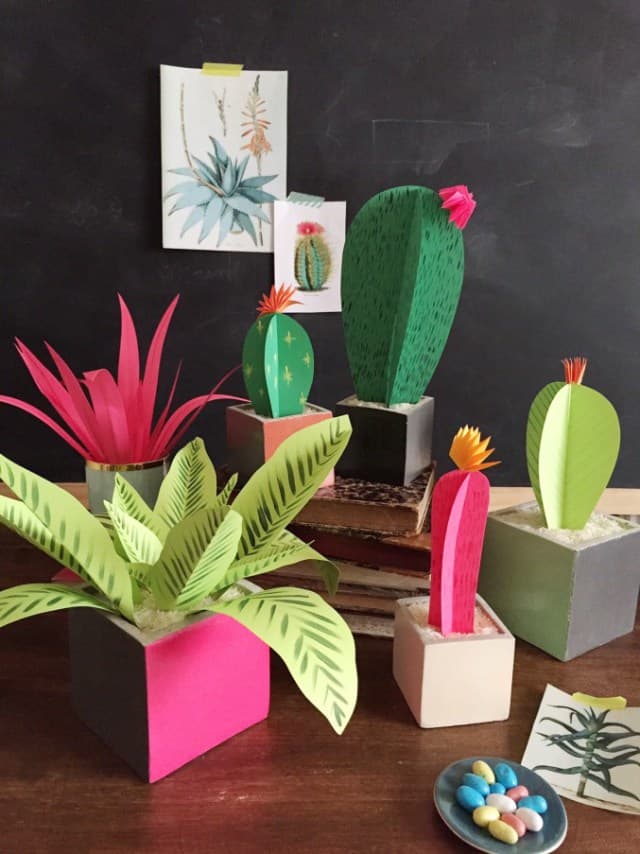 Paper Cactus Plants (via The House That Lars Built)
Who knew colorful paper could turn into the most dazzling house plants? Check out this awesome tutorial for making your own succulent paper garden.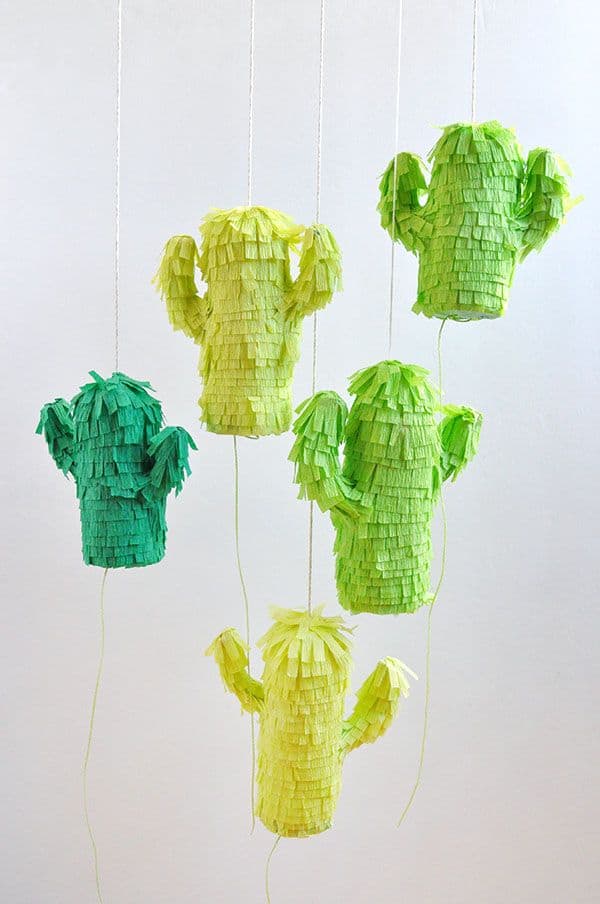 Cactus Mini Pinatas (via Oh Happy Day)
String these cute cactus pinatas up at any party and we bet there won't be a party goer who doesn't ask you "how'd you make that?"
What are your favorite cactus crafts?
Check out more creative kid-friendly projects!