When I was younger, one of my favorite times of year was back to school time. Not because I was necessarily excited to head back to class, but because I loved shopping for new school supplies, especially a new backpack. Both of my children are starting school soon and I wanted to find a special backpack to get them excited about school. Backpacks have changed a lot since I was a child—there are now so many fun and adorable options. Here are a few of my favorites: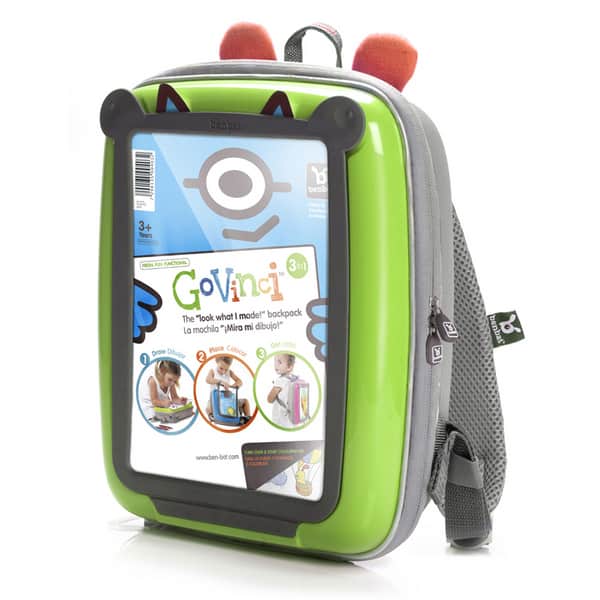 GoVinci's Soft BackPack
Budding artists will love GoVinci's Soft BackPack. Little Picassos can use the flat working surface on the back of the backpack to create a beautiful masterpiece, and then display their creation in the clear outer display frame.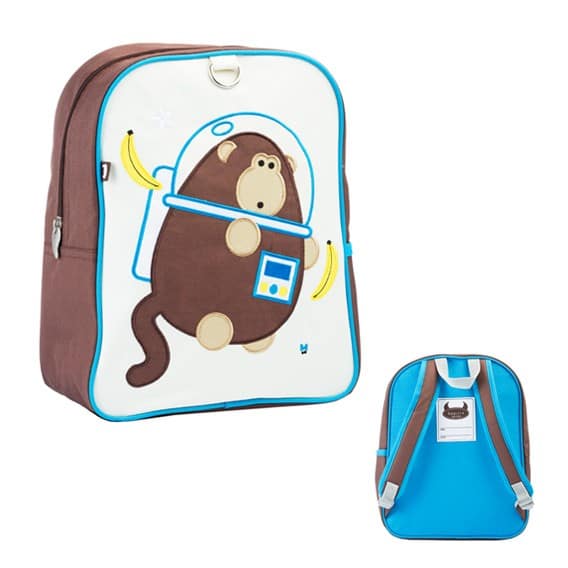 Beatrix New York Little Kid Backpacks
Little Kid Backpacks from Beatrix New York are adorned with some of the most adorable creatures I have ever seen. I especially love Dieter the space monkey, and Alexander the robot. Not only are their backpacks super cute, they are easy to clean and are PVC free, lead free, phthalate free, and BPA free. If only they came in an adult size.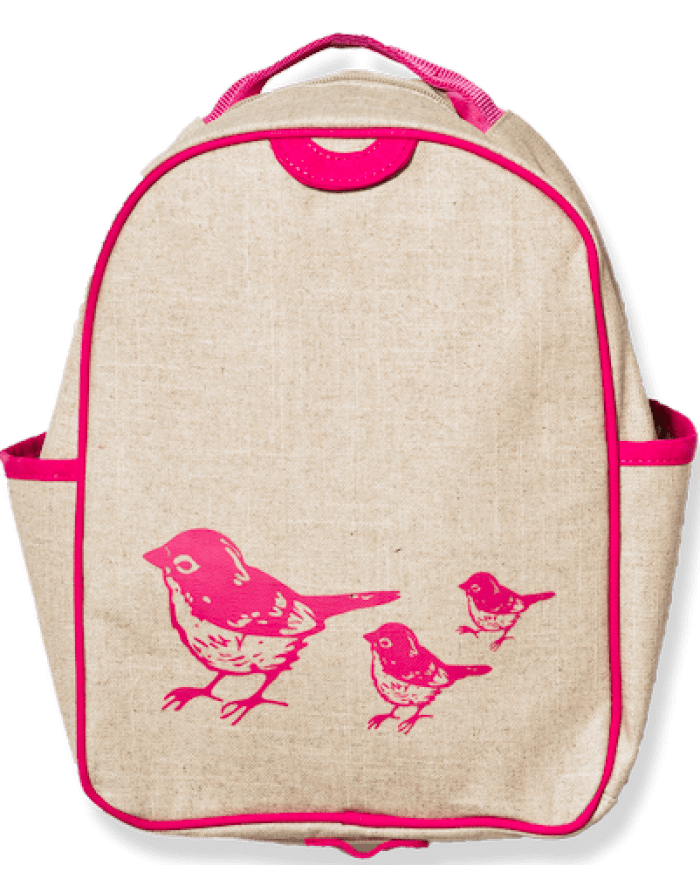 There is something so simple and beautiful about SoYoung's Toddler Backpacks. You can even buy a matching lunchbox that attaches to the back of your child's backpack, making it easy to snap on and off at lunch time or for easy storage in the fridge.
My son loves to pretend, so I know he would be over the moon for Bixbee's Rocketflyer Kids Backpack. But it's not the only backpack with wings, Bixbee also makes a Sparkalicious Butterflyer backpack. These backpacks have a unique horizontal design and are detailed with reflective material for better visibility in low light.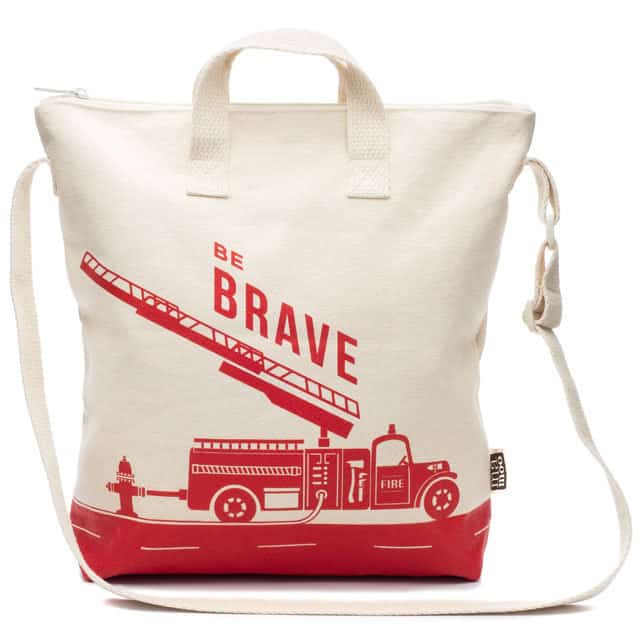 Mamoo Kids Totes
We love Mamoo Kids' eco-friendly, handmade 100% cotton textile totes and backpacks for kids that inspire fun adventures inside and outside of school.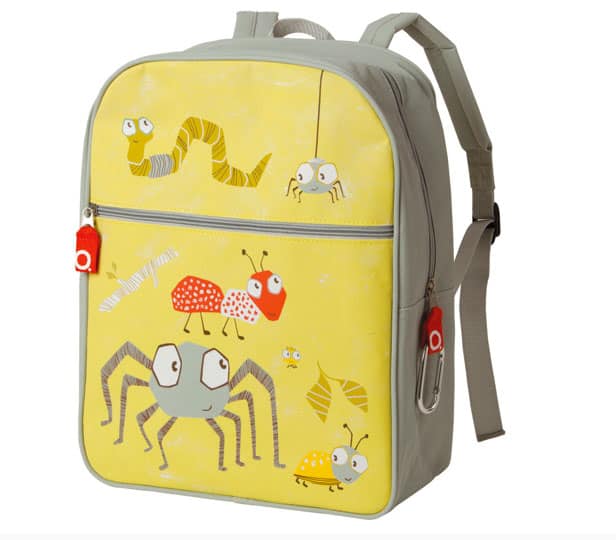 Sugarbooger's Zipee Back Packs ($28)
How cute are the whimsical designs of Sugarbooger's Zippee Back Packs? Each backpack has a number of matching accessories so you can coordinate your lunch bag, sippy cup, and snack containers.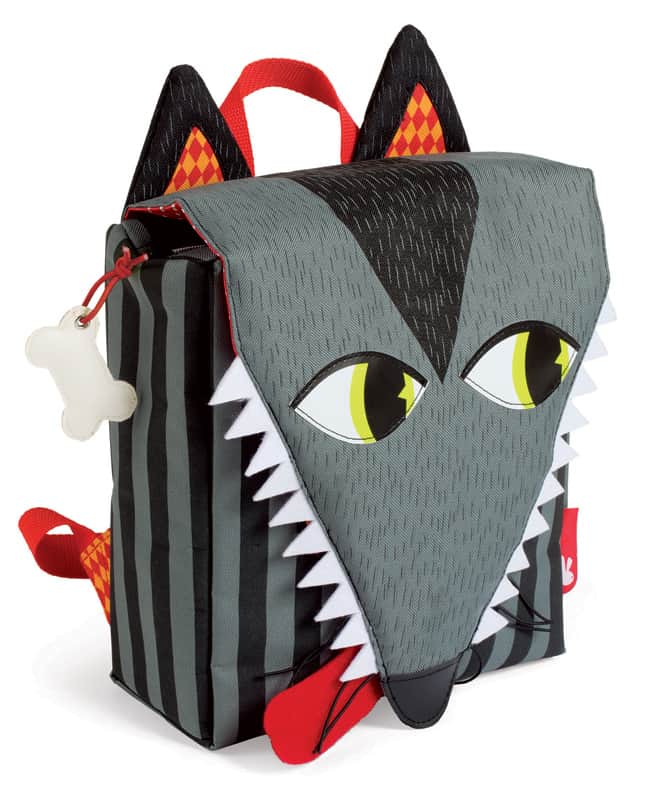 Janod Backpacks ($55)
Janod also makes some of our favorite wooden toys, so I guess it shouldn't come as too much of a surprise that we adore their line of playful backpacks as well.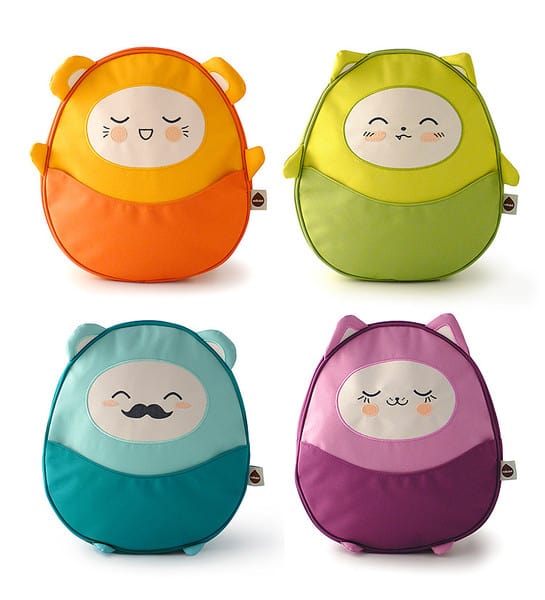 Milkdot Mini Backpacks
These cute mini backpacks combine modern + cute designs with attention to high quality materials. Milkdot bags are as chic as they are safe to use, like their mini Kawaii backpacks.
Whatever you choose, these small backpacks are sure to bring a big smile to your child's face on the first day of school!
What are your favorite preschooler backpacks?