I first tried one pot pasta recently and loved the ease in getting dinner ready quickly with no mess and few prep steps. A popular revolving conversation around me and my parent friends is around quick and hearty dishes. Cue…one pot meals to the rescue! I've rounded up not only delicious options that are easy to prepare, but ones that have an eye on kid-friendly appeal. Mac and cheese in a crockpot anyone? Or how about homemade cheeseburger helper or pizza pastas?
Are you a fan of one pot meals? What are some of your favorite recipes or tips for getting dinner on the table fast?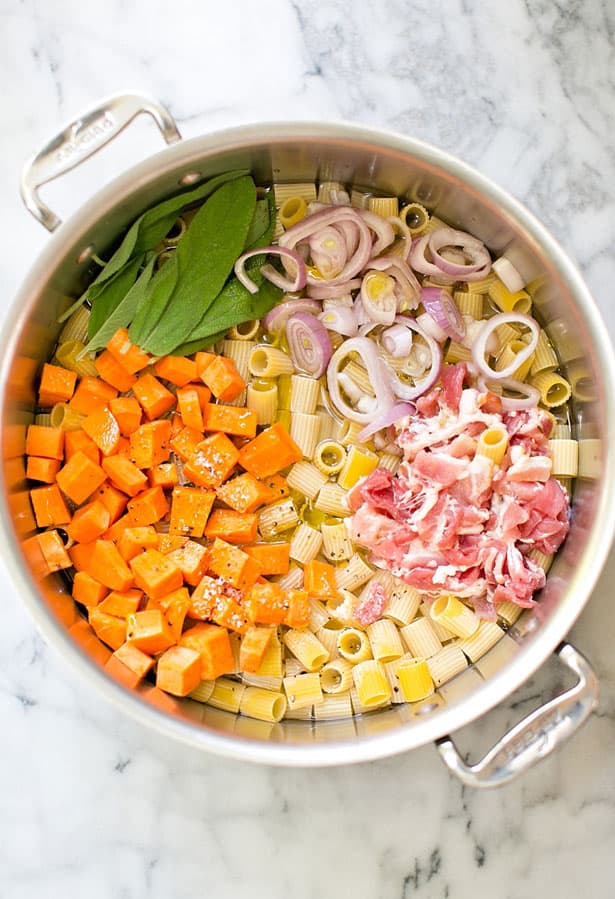 Bacon Sage Sweet Potato One Pot Pasta (via hello, Wonderful)
Our recipe for one pot pasta using the savory and tasty combination of bacon, sage and shallots. This comes together quickly, has lots of great colors and flavors, and is one of our favorite cooking with kids dishes.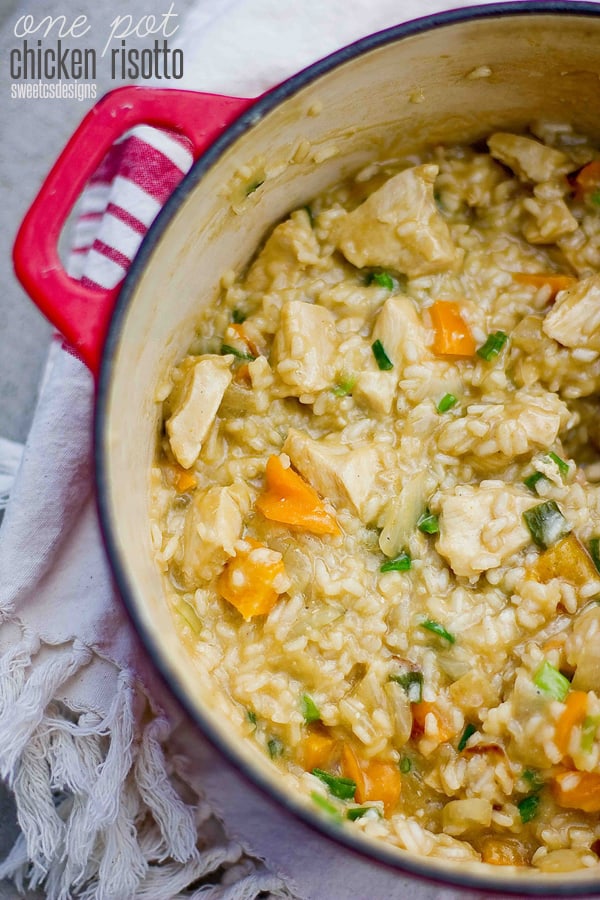 One Pot Chicken Risotto (via Sweet C's Designs)
This dish requires some dedicated stir time, but the ease in throwing all the ingredients in one pot and making a big batch to serve for several meals down the road is well worth it.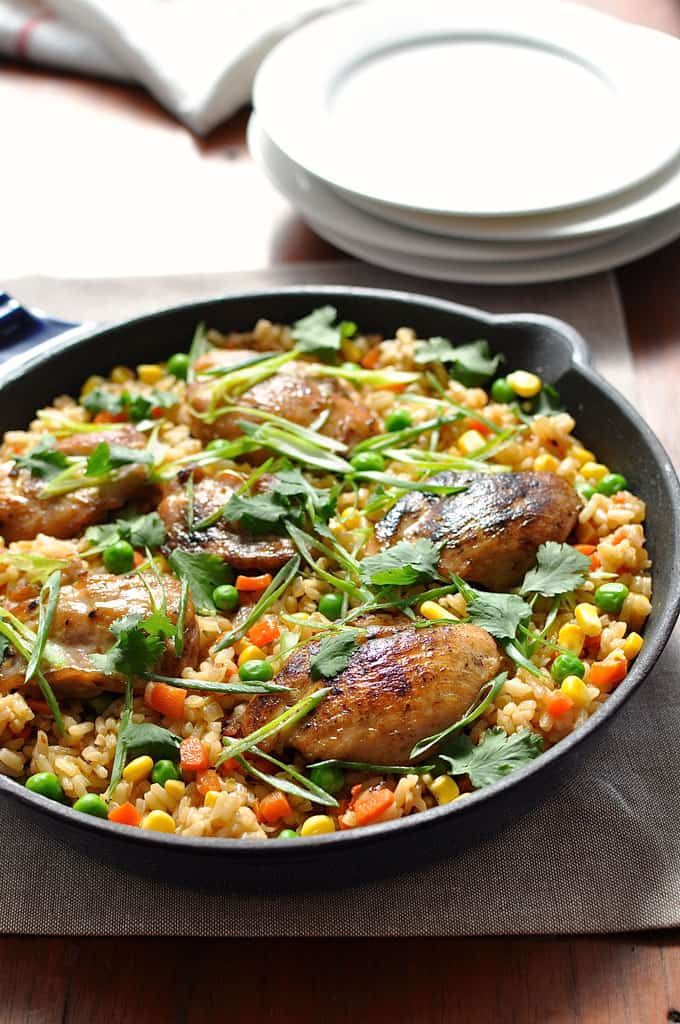 One Pot Chinese Chicken Fried Rice (via RecipeTin Eats)
An all in one dish that combines the savory taste of Asian flavored chicken with kid-friendly fried rice.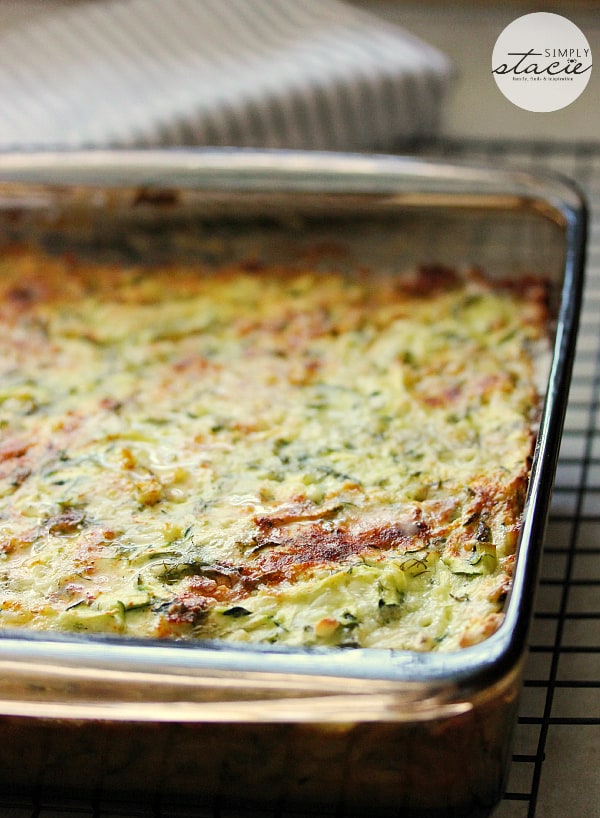 Cheesy Zucchini Bake (via Simply Stacie)
A hearty vegetarian casserole that's a great way to get the kids to eat their zucchini. I like how this requires so few ingredients which make it a great weeknight dinner option.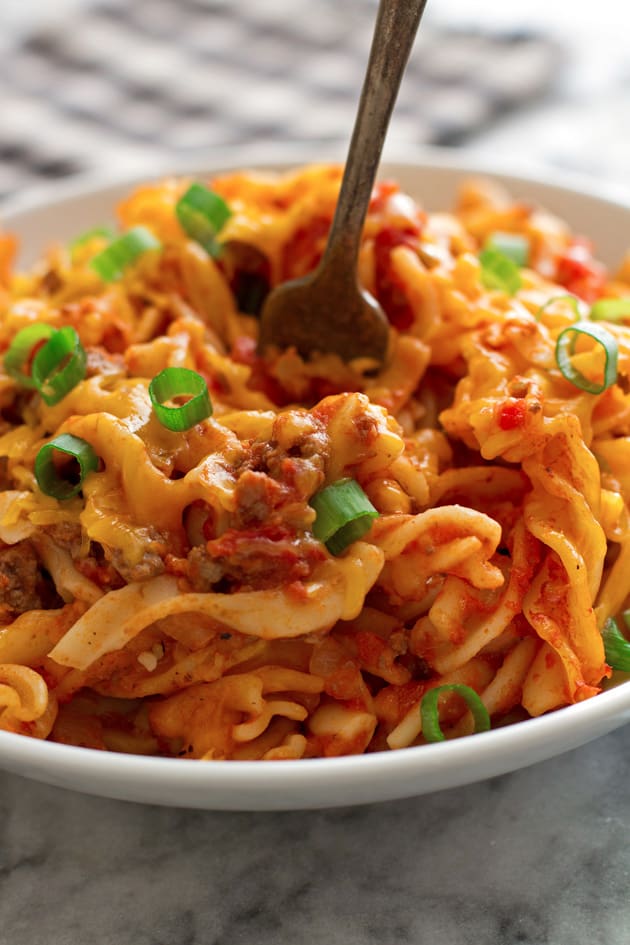 Cheeseburger Pasta (via Little Spice Jar)
If your kids like Hamburger Helper, they will love this easy one pot version that's a healthier take than the store bought version.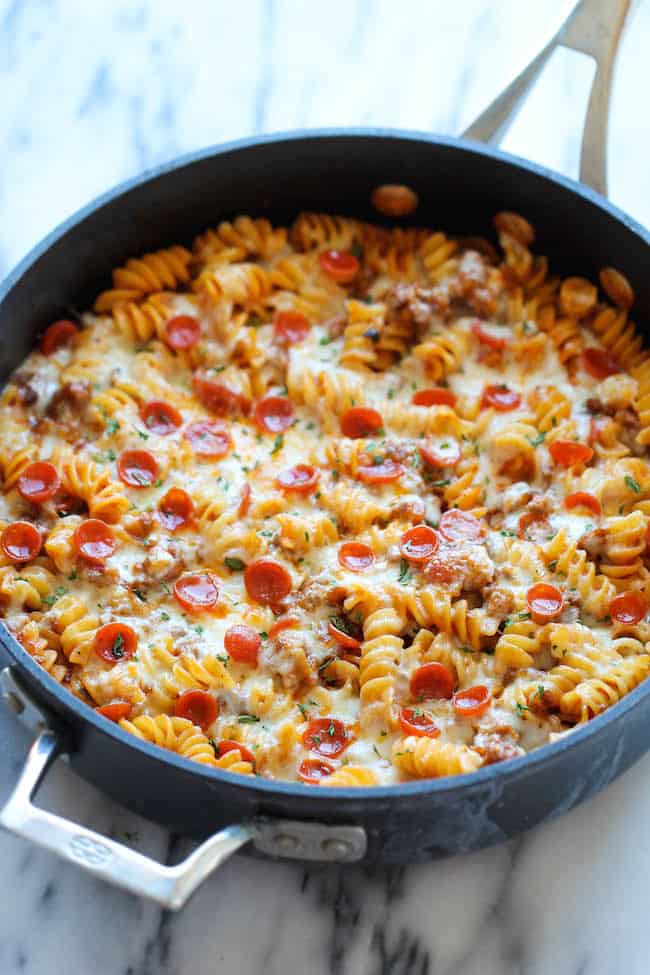 One Pot Pizza Pasta Bake (via Damn Delicious)
It's hard to turn down pizza for dinner. Next time you're in a hurry, try this one pot pizza inspired dish that finishes off quickly in the oven to get that nice and gooey cheese melting.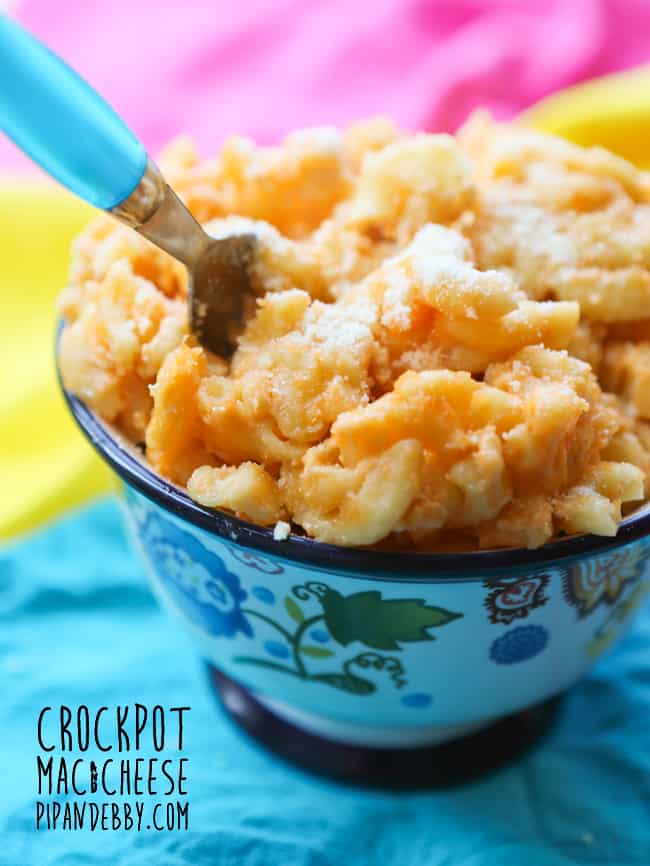 Crockpot Mac and Cheese (via Pip and Ebby)
One pot mac and cheese without the added step of boiling the pasta and making the sauce? Sounds too good to be true but this recipe proves it can be done!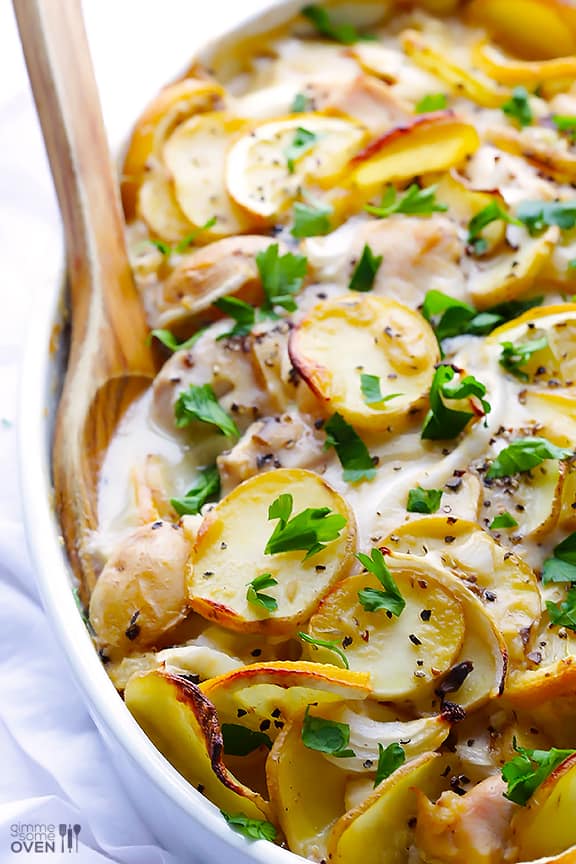 Lemon Chicken Potato Casserole (via Gimme Some Oven)
An easy, creamy and delicious casserole that makes good use of condensed cans of cream soup if you've got them at the ready.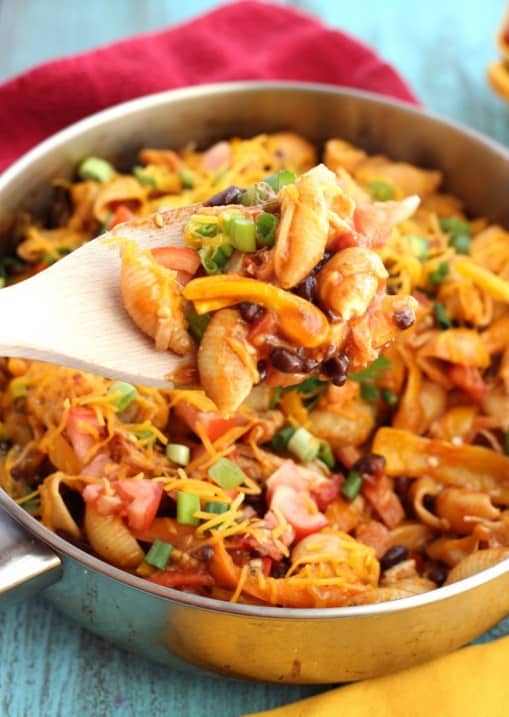 One Skillet Chicken Enchilada Pasta (via Chelsea's Messy Apron)
If your family loves Mexican food, they're in for a treat with this easy one pan pasta dish that comes together in 30 minutes.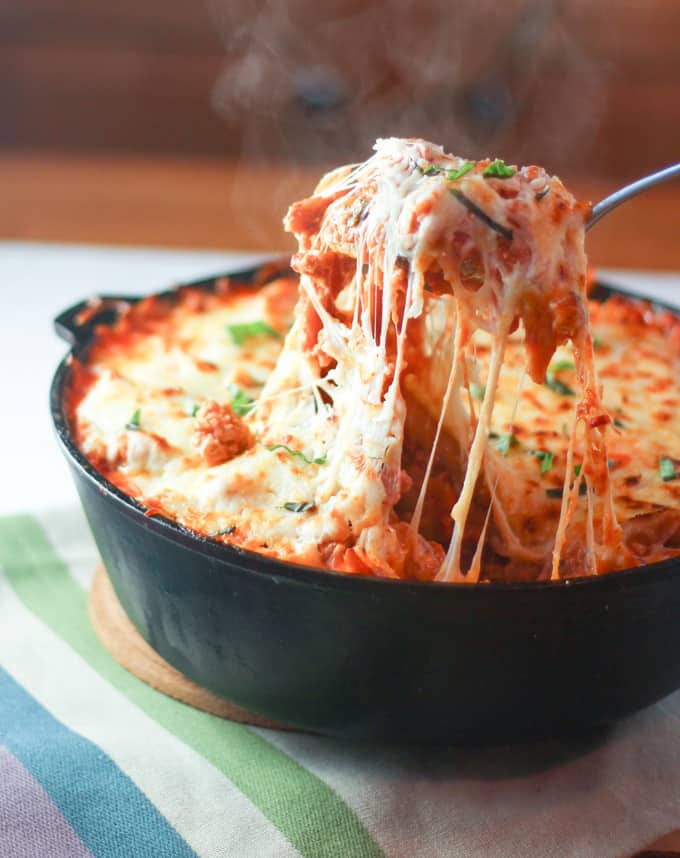 One Pot Penne Pasta (via From Calculus To Cupcakes)
If you like one pot pastas, this one takes it a step further by finishing it off in the oven for some cheesy baked goodness which you can add in your favorite types of meats.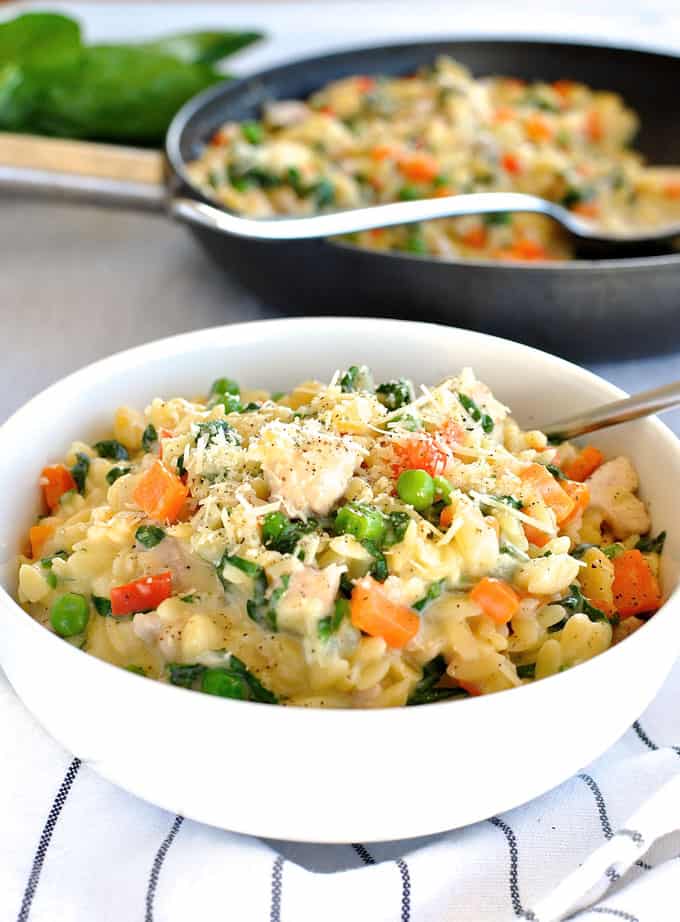 One Pot Creamy Chicken Vegetable Orzo (via RecipeTin Eats)
A take on one pot pasta except made with orzo which cooks faster and results in a less starchier sauce than pasta. A tasty well-balanced meal to feed the kids that's loaded with veggies and protein.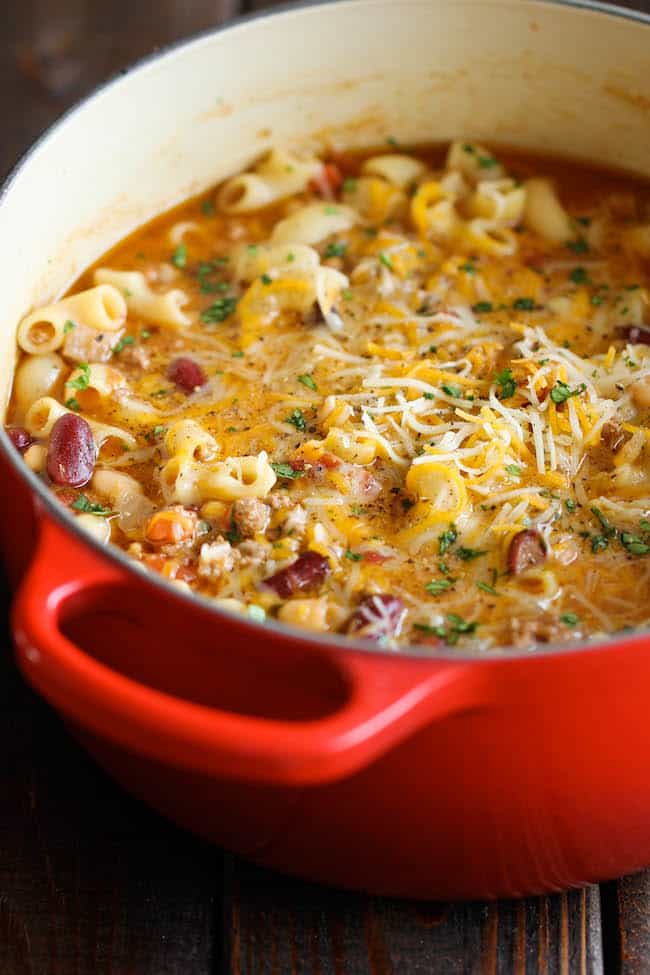 One Pot Chili Mac and Cheese (via Damn Delicious)
Combine two kid-favorite dishes into one with this easy and hearty one pot meal that's great for serving a crowd (or for portioning off for future meals).
Also see:
12 Delicious and Easy Kid-Friendly Freezer Meals

11 Kid-Friendly 5 Ingredient Dinners
12 Hearty Casseroles Kids Will Love