I think half the fun of Halloween is dressing up and trick or treating and the other half is coming up with a costume idea. Handmade costumes bring out the creative side in any of us. Take a look at these incredible (but quite doable) DIY Halloween costumes for kids made from cardboard. Once the party's over, you can feel good about setting these aside to recycle.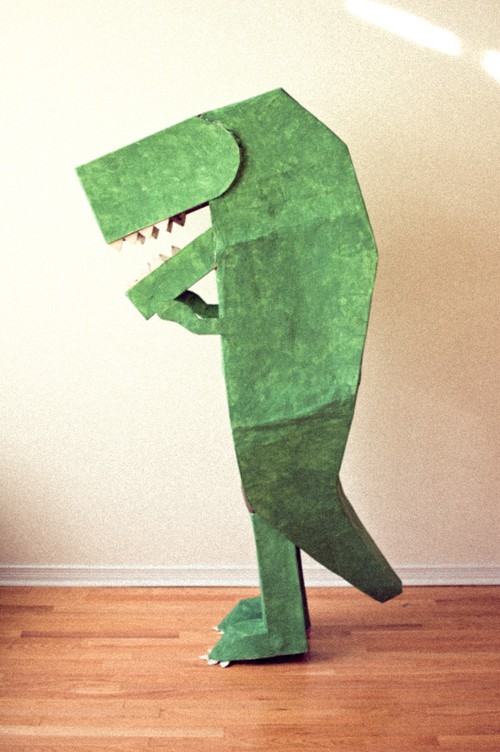 Dinosaur Cardboard Costume (via Linna Xu)
This green dino is ready to party and comes with matching cardboard paws to stomp his way to the candy.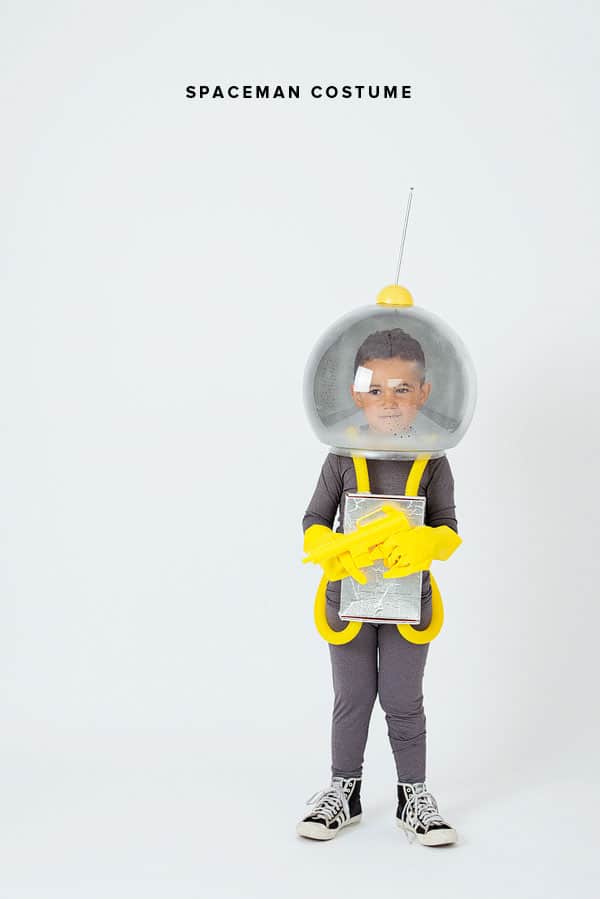 Spaceman Costume (via Oh Happy Day)
This amazing spaceman costume is quite impressive, but can be made from readily available household materials, including the duct tape oxygen cardboard tank.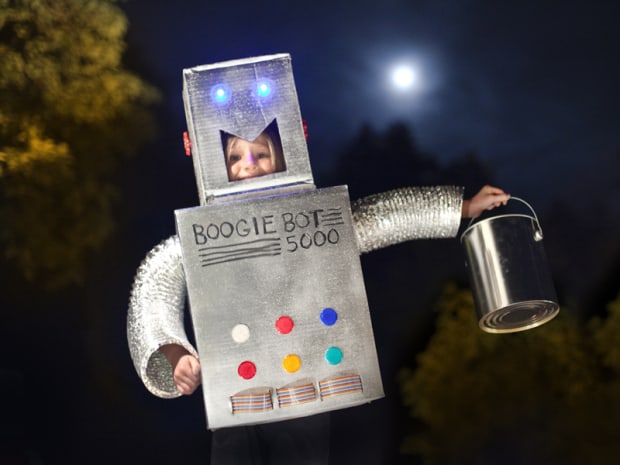 Cardboard Robot (via Makezine)
Chrome metallic paint transforms ordinary cardboard boxes into a robot frame. Don't forget the LED details on the eyes that give off a shiny blue glow.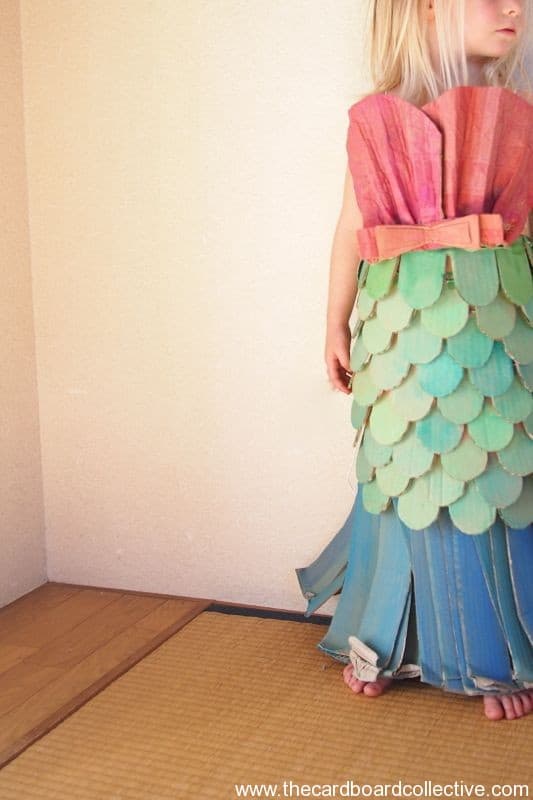 Cardboard Mermaid Costume (via The Cardboard Collective)
Your little mermaid will stand out in this colorful costume with cut out cardboard scales.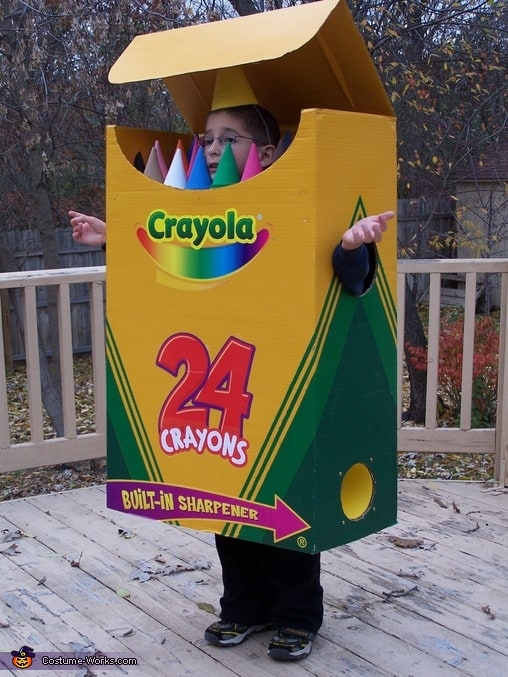 Crayola Box (via Costume Works)
This cardboard crayon box is an impressive replica of the real thing, complete with the sharpening hole on the side!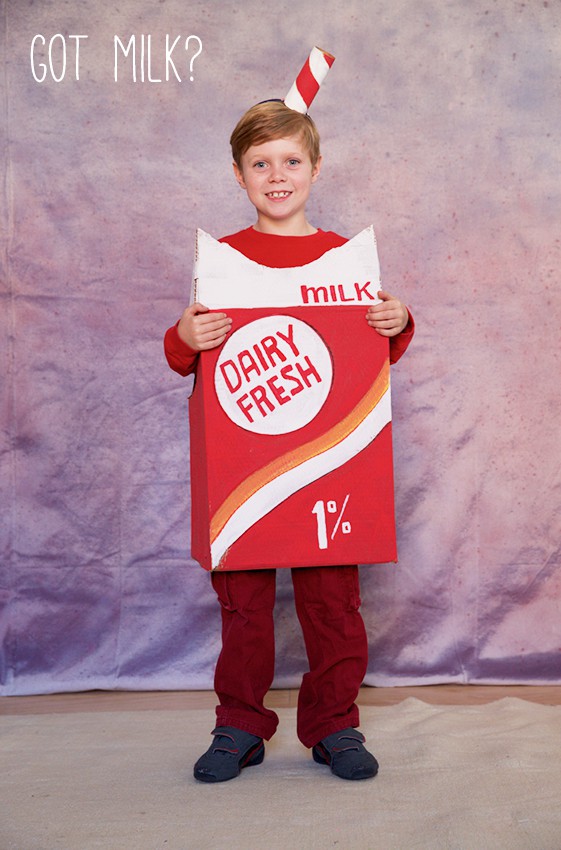 Milk Carton Cardboard Costume (via Creativebug)
Your little dairy representative will look so cute showing off this kid-favorite drink. Make sure to check out the other cool cardboard costumes in this tutorial including a LEGO brick and Giant Flip Book.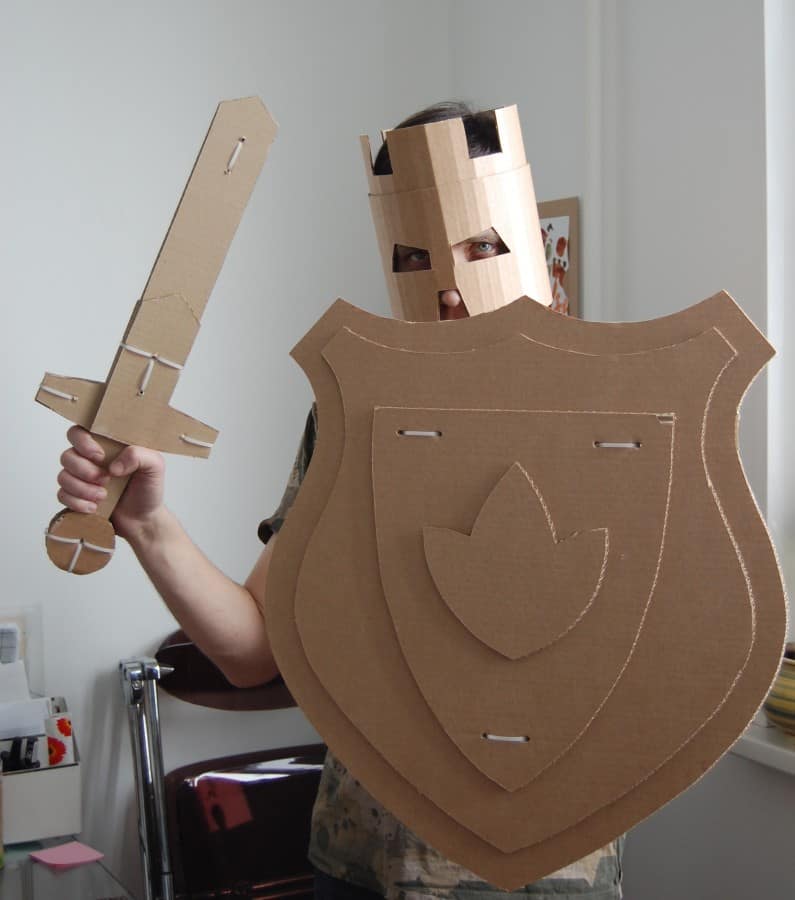 Cardboard Knight Costume (via Play and Grow)
This simple cardboard knight costume shows off a great basic frame to follow that kids could also decorate and paint to customize.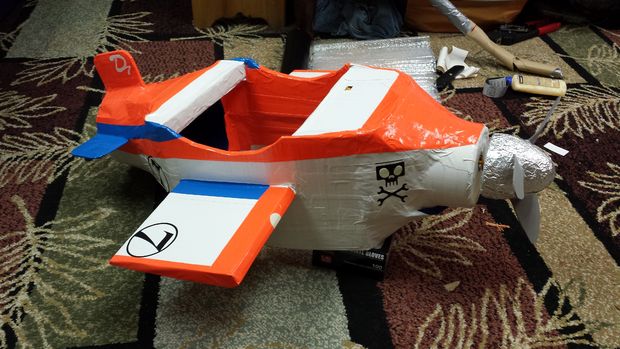 Dusty Crophopper Costume (via Instructables)
Little fans of Disney's Planes movie will love this replication of the memorable character. This one's got cool details like glow sticks underneath the orange tape for visibility in the dark.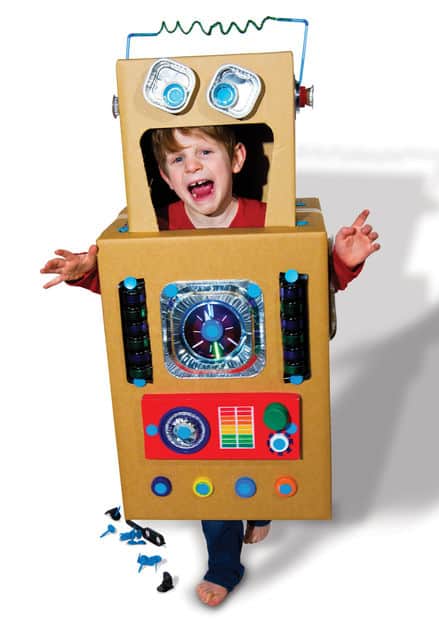 Robot With Knobs (via Instructables)
Here's another super cool robot with lots of knobs and details that make him one fun recycled project to tackle.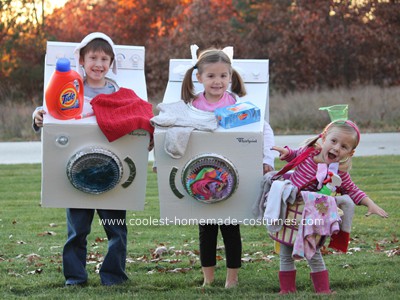 Washing Machine Dryer Costume (via Coolest Homemade Costumes)
Get the whole family involved in some clean, old-fashioned fun with this creative handmade laundry costume.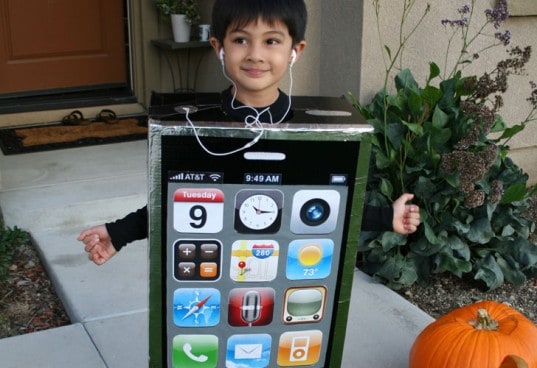 Cardboard iPhone Costume (via Inhabitots)
Perfect for the technology savvy and gadget friendly family, this inventive iPhone costume's even got the ear bud jacks built in.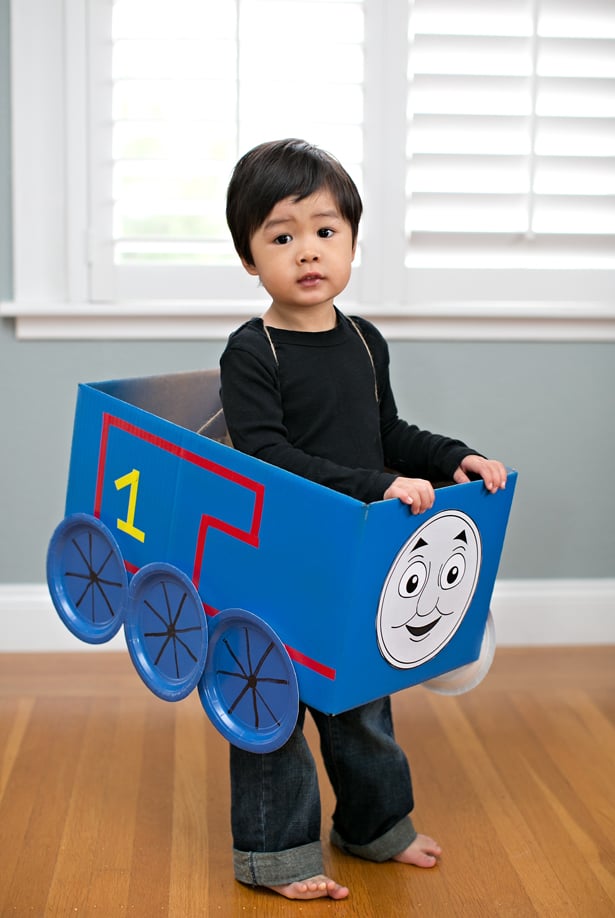 Thomas the Train Costume (via hello, Wonderful)
Everyone knows Thomas is every kid's favorite train. Find out how to make Thomas (along with four of his friends) as easy cardboard trains which come with 5 free printable faces.
Take a look at tons more Halloween ideas for kids here!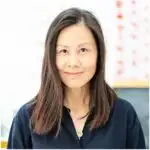 Agnes Hsu is a mom of three and has been inspiring parents and kids to get creative with easy activities and family friendly recipes for over 10 years. She shares her love for creative play and kids food to her 2MM+ followers online. Agnes' commitment to playful learning and kindness has not only raised funds for charity but also earned features in prestigious nationwide publications.