With summer on the way, we've got fruity crafts on the mind. These cute and colorful DIY's make fun projects for you to make with and for kids. Gather the paints and art supplies by stamping your own fruit bags, and totes. Or have some fun with pretend play fruit, finger puppets and realistic paper bananas, pineapples, lemons and more! These bright projects are bound to make your summer afternoons even sweeter to enjoy.
What are your favorite fruit projects to make with kids?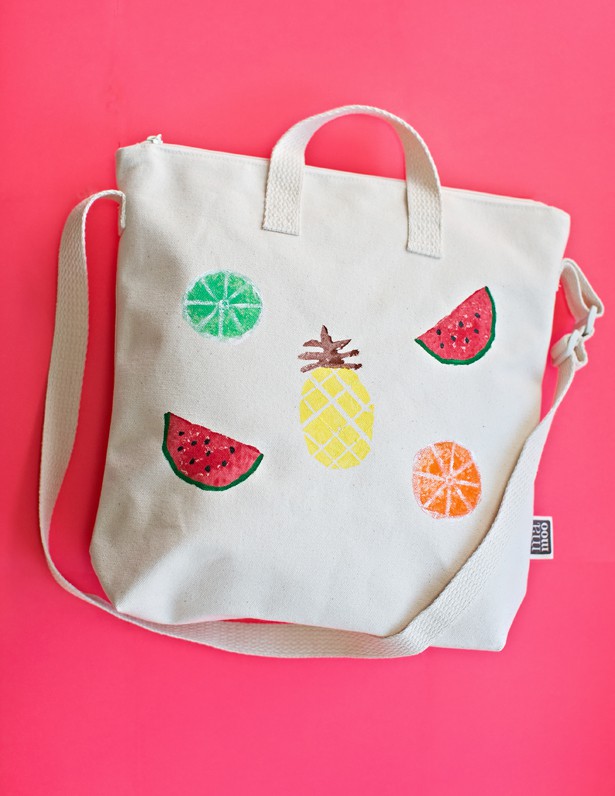 Potato Stamped Fruit Bag (via hello, Wonderful)
All you need are potatoes and paints to make this fruity summer tote perfect for lugging books to the library or visiting the farmer's market.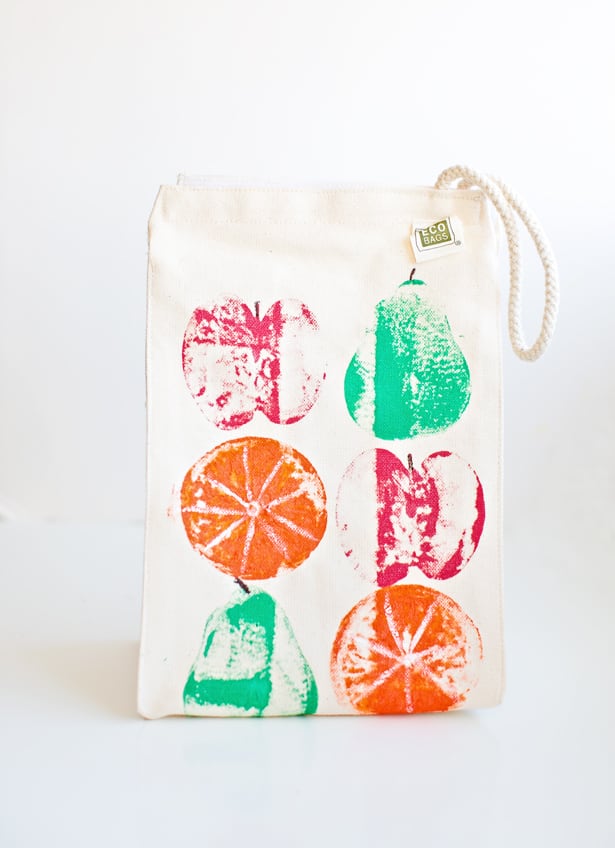 Fruit Stamped Lunch Bag (via hello, Wonderful)
Get a head start to back to school by getting kids excited to make their own eco-friendly lunch sack stamped with fruits!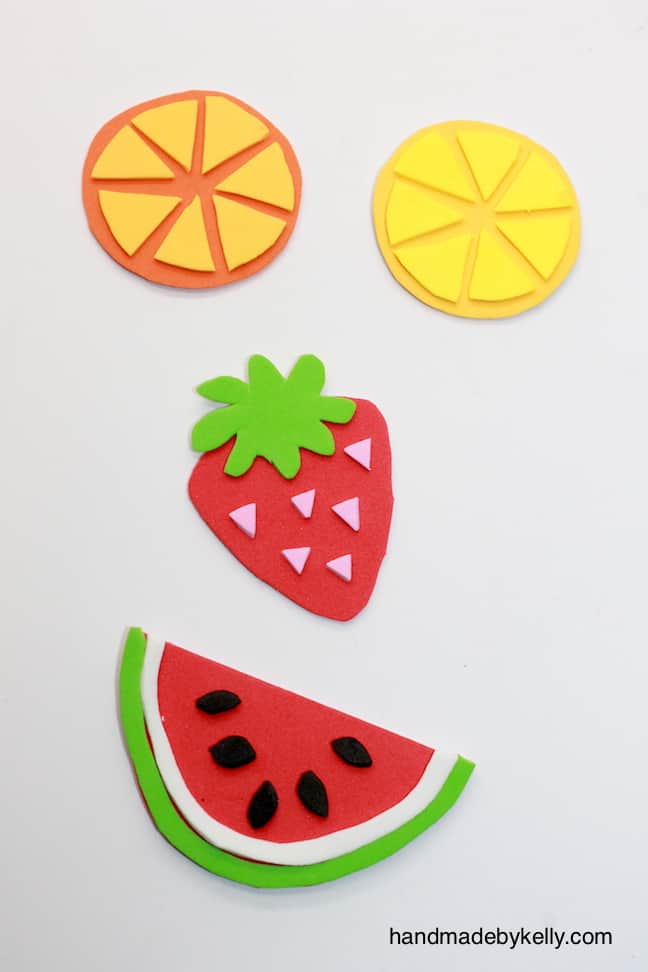 Easy Fruit Magnets (via Handmade by Kelly)
Adhesive foam makes these a super easy, no-mess craft to make your favorite colorful fruits along with your little ones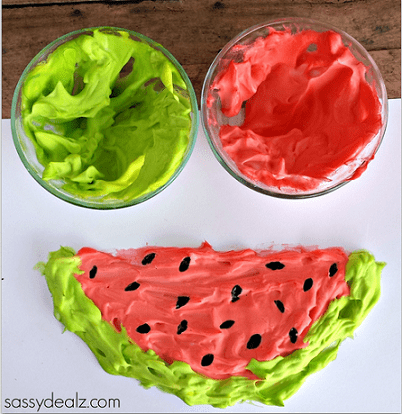 Puffy Paint Watermelon (via Crafty Morning)
This easy paint activity is perfect for little ones to make a cute watermelon masterpiece.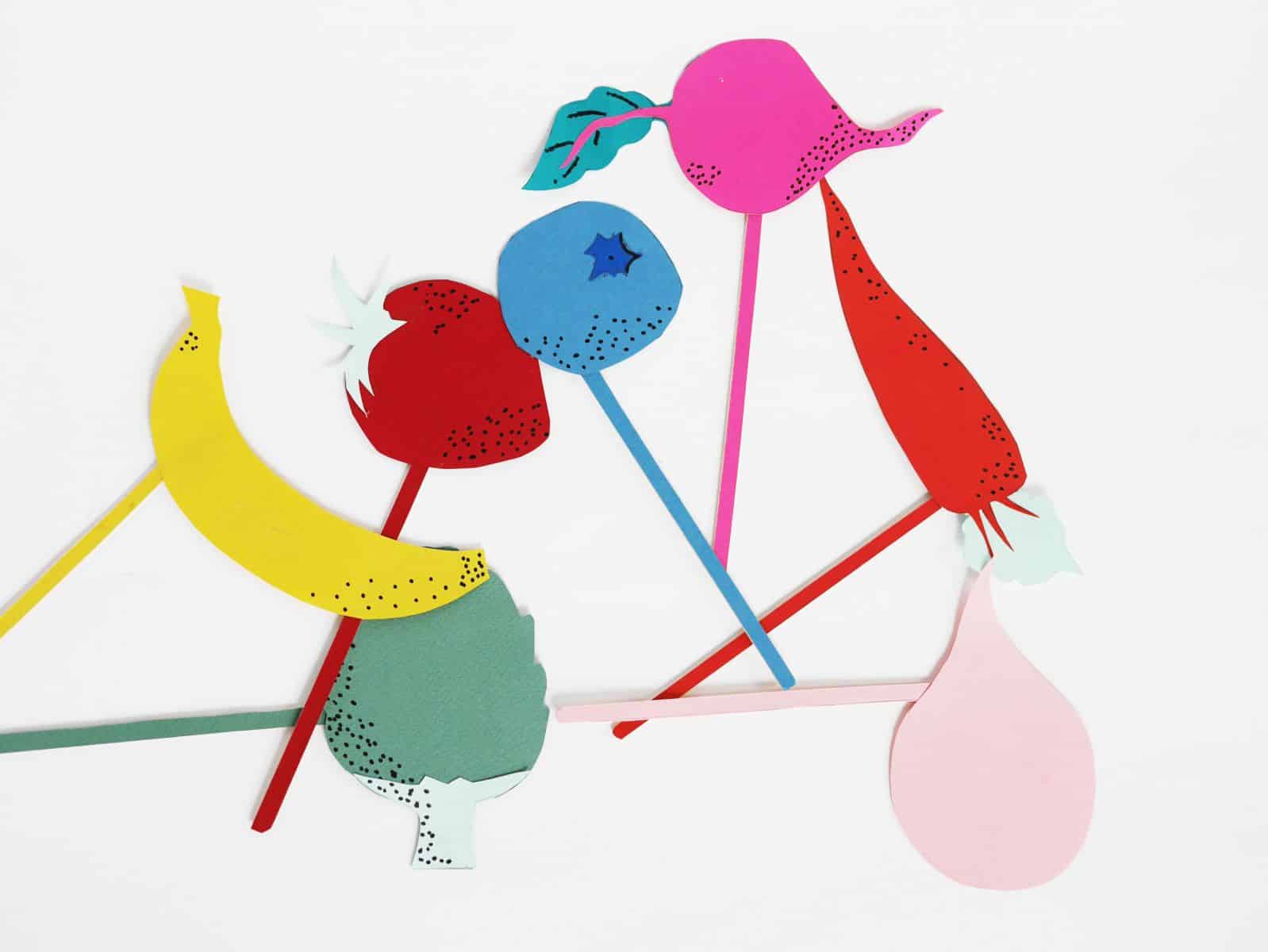 Fruit and Veggie Props (via hello, Wonderful)
Get the free printables to make these adorable fruit and veggie photo props!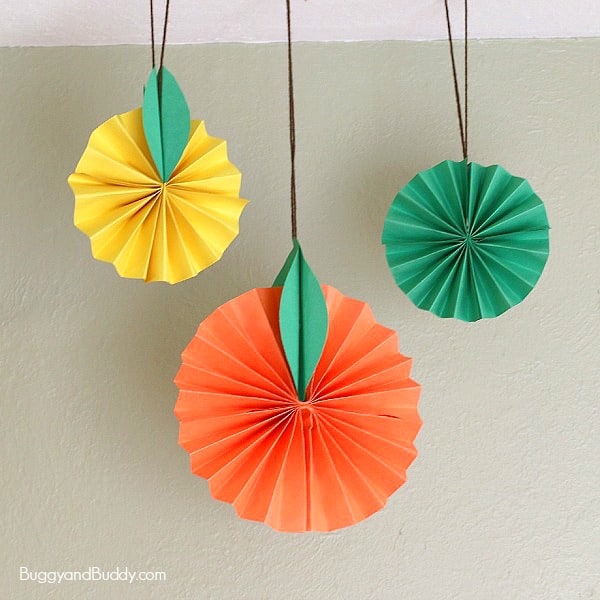 Citrus Paper Craft (via Buggy and Buddy)
Find out how to make these easy folded paper citrus fruits. Bonus: they're a fun craft to make that goes along with the book "An Orange in January."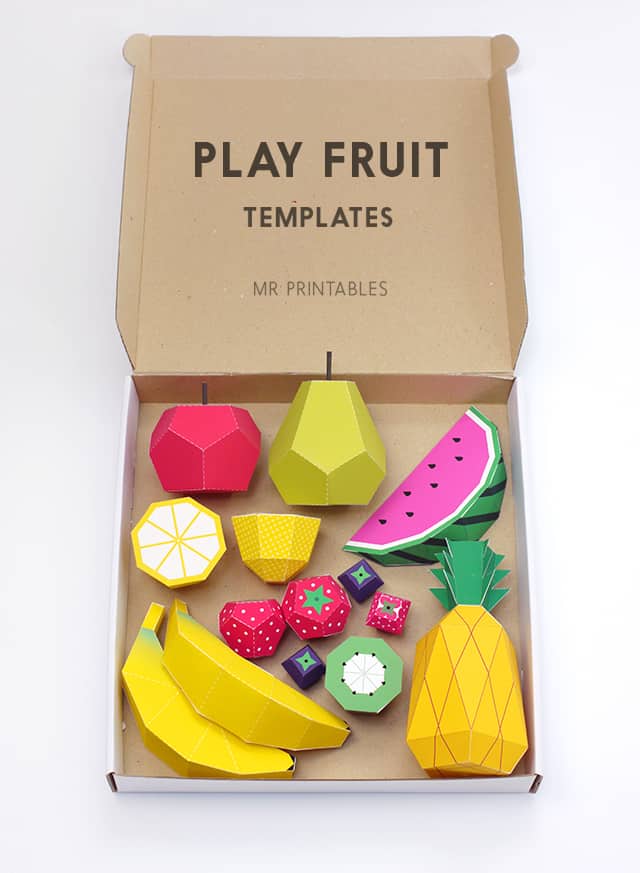 Paper Fruit Templates (via Mr. Printables)
All you need is paper to make these farmer's market fruits that go along perfectly for a pretend play market stand.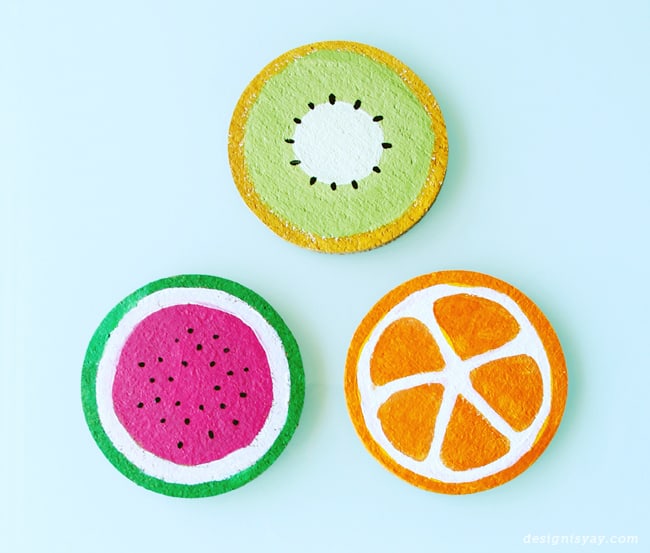 Fruit Coasters (via Design is Yay)
Make colorful fruit coasters that double as functional home accesories and playful fruits for kids to play around with.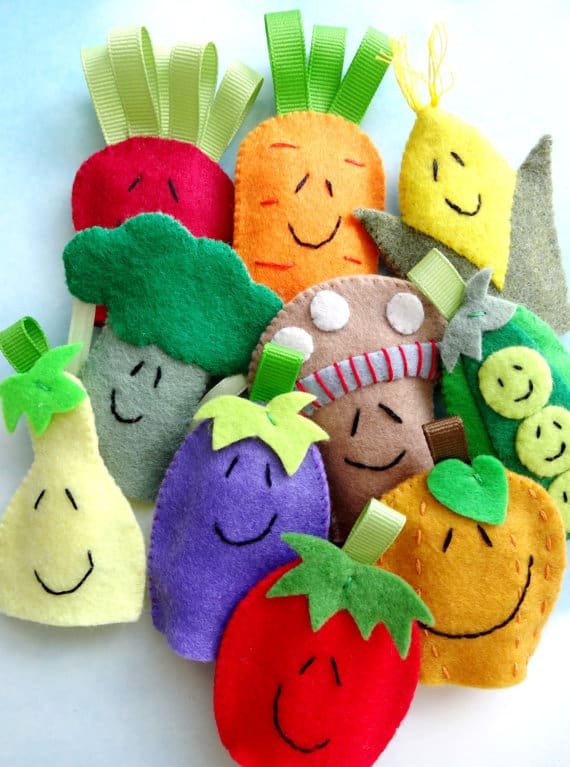 Felt Fruit Finger Puppets (via Precious Patterns)
Your kids won't get enough of these friendly fruit puppets. They seem doable for older kids who are just learning how to stitch and sew.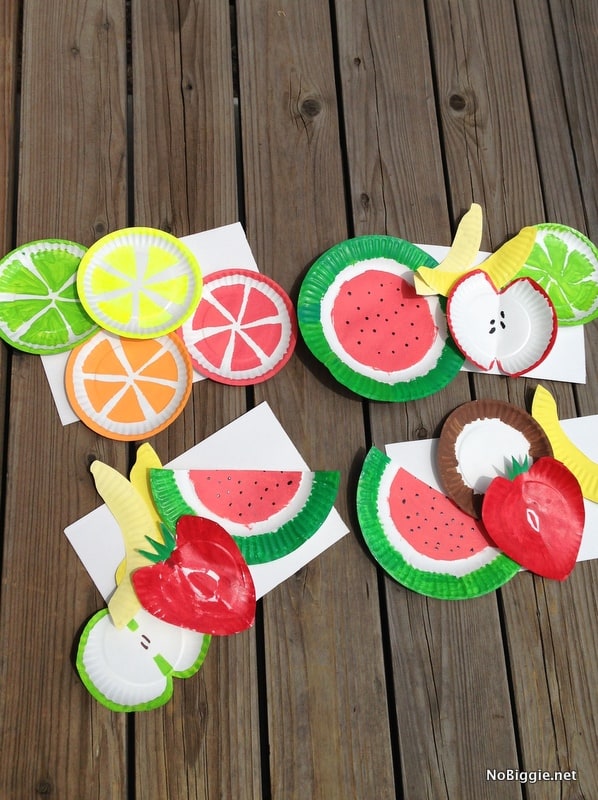 Paper Plate Fruits (via Baby Center)
Kids will love painting plates in their favorite sweet summer fruits in this cute and easy art project.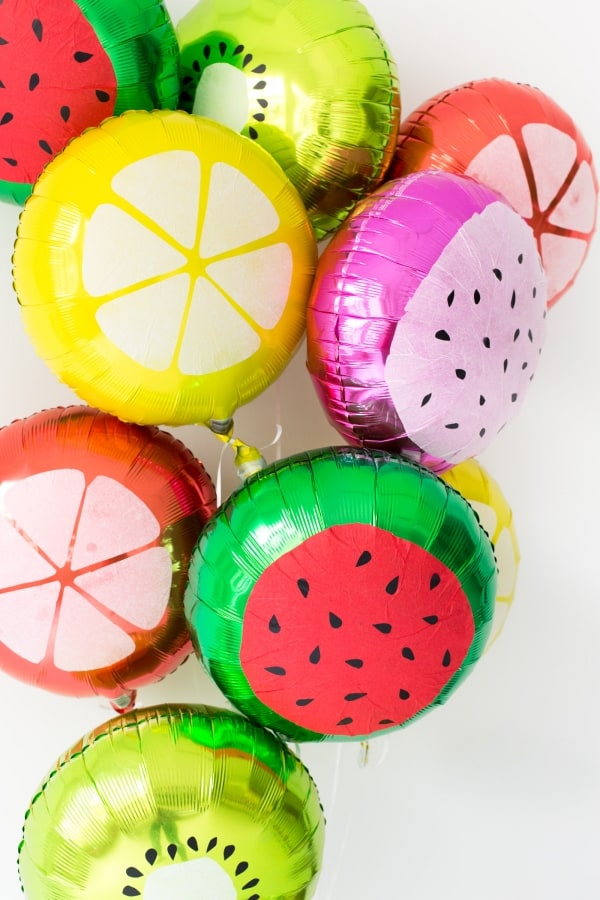 Fruit Slice Balloons (via Studio DIY)
Make balloons even more colorful and fun with this simple method for turning them into fruit slices! An adorable way to dress up any kids' party or celebration.
Check out more creative crafts and DIY's for kids here!