Recycled projects
with the kids are the best because they're open-ended, build creativity and use readily available materials. Take the simple egg carton, for example. These egg holders can be transformed into bouquets of flowers, works of art, pretty garlands, daring animals and even strings of lights! Check out some of the many ways to have fun with your kids using nothing more than recycled cartons, a few craft items and lots of imagination.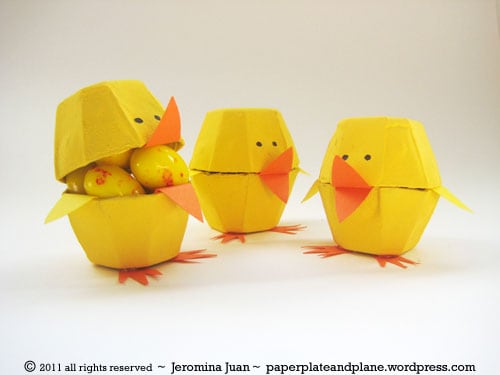 Egg Carton Chicks (via Paper Plate and Plane) These cute and chirpy chicks are hatched straight from the egg carton they came from – literally.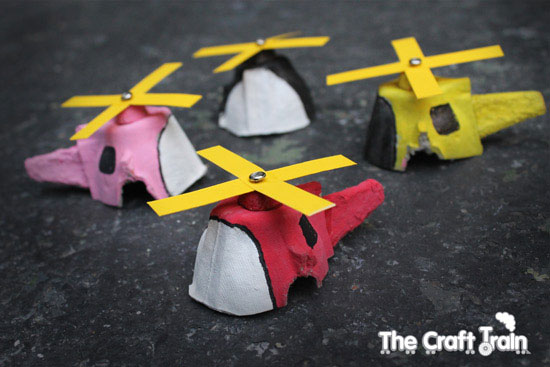 Egg Carton Helicopters (via The Craft Train) These mini recycled helicopters are an inventive way to take egg cartons to new, soaring heights.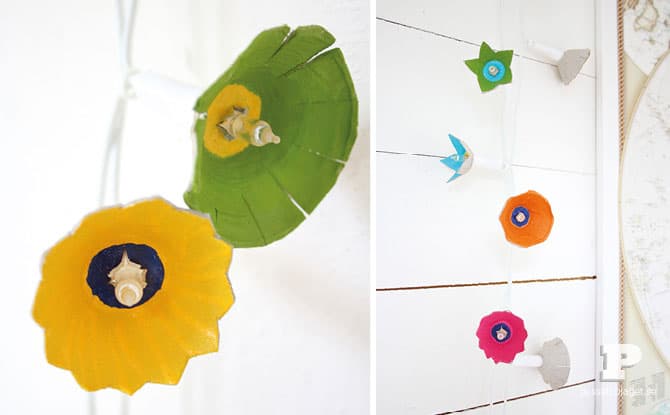 Egg Carton Lights (via Pysselbolaget) These pretty string of lights aren't just for show, they also work! Turn them on and have your kids be dazzled by their work of art.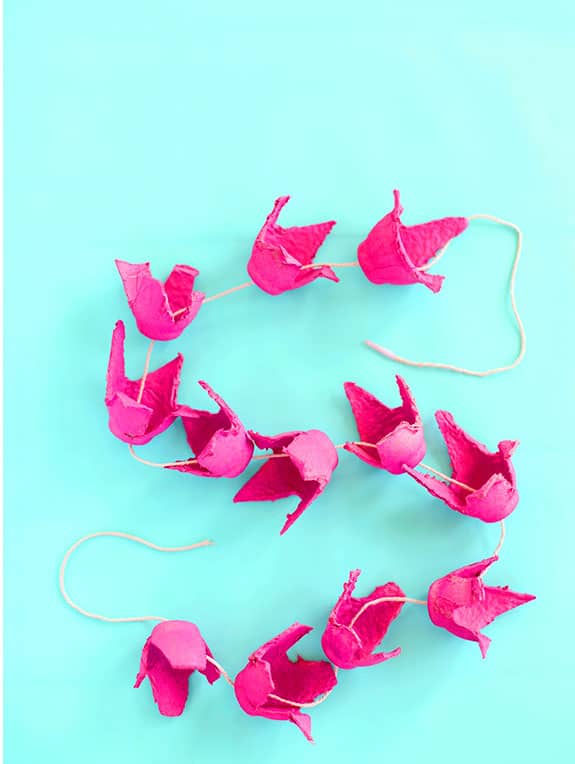 Egg Carton Garland (via Say Yes) Here's a unique way to dress up egg cartons and brighten up any room which is guaranteed to get some attention and applaud.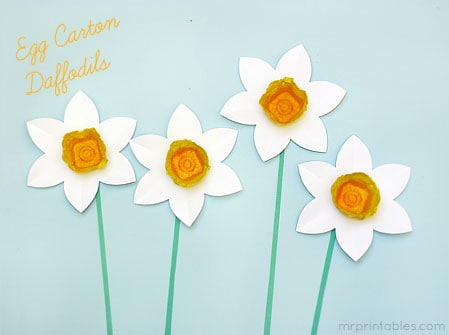 Egg Daffodils (via Mr. Printables) Little egg cups make perfect flower centers for creative some cute daffodil spring art.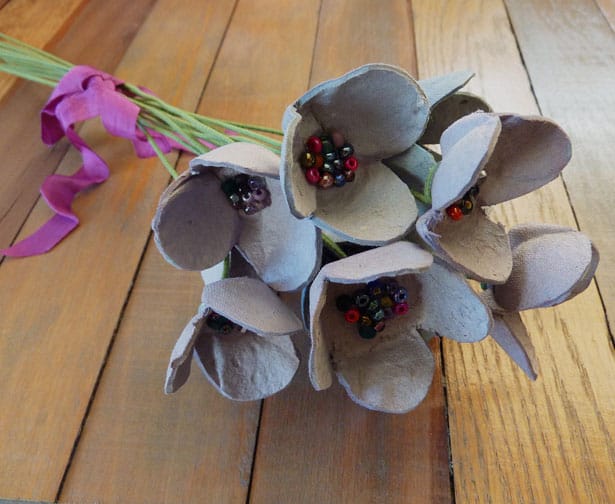 Egg Carton Bouquet (via Lovely Wren) Say I love you with a bouquet of…recycled egg carton flowers! These simple buds have decorated beads at the center which give their understated and simple look some sparkle.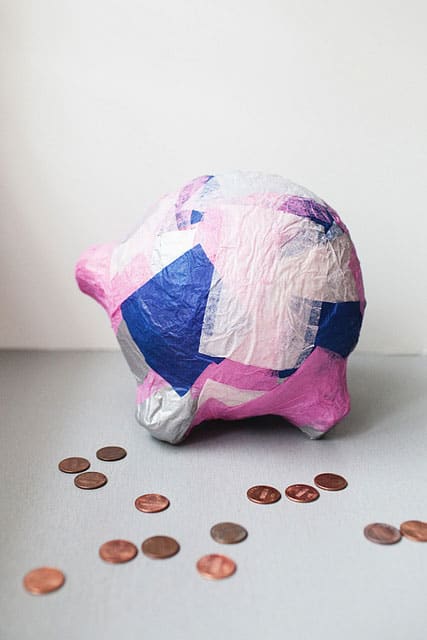 Egg Carton Piggy Bank (via The Little Red House) Here's a cute and functional use for egg cartons which comprise the legs of this tubby and cuddly piggy bank.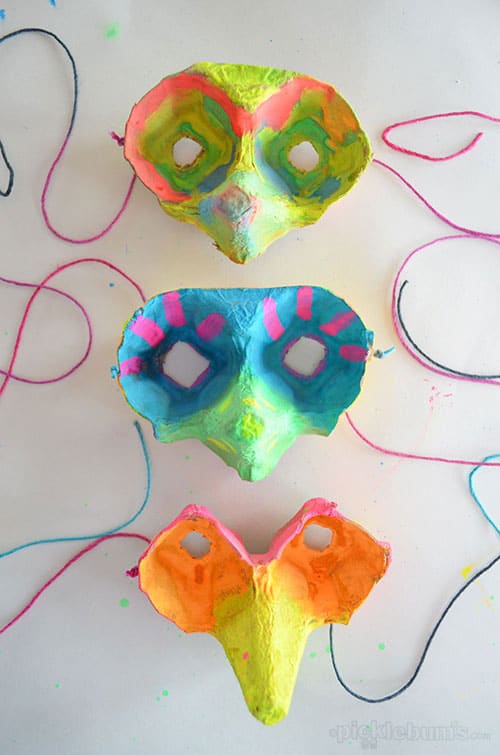 Egg Carton Masks (via Picklebums) Play dress up with these fun costume masks kids can have some hands-on fun in making and wearing.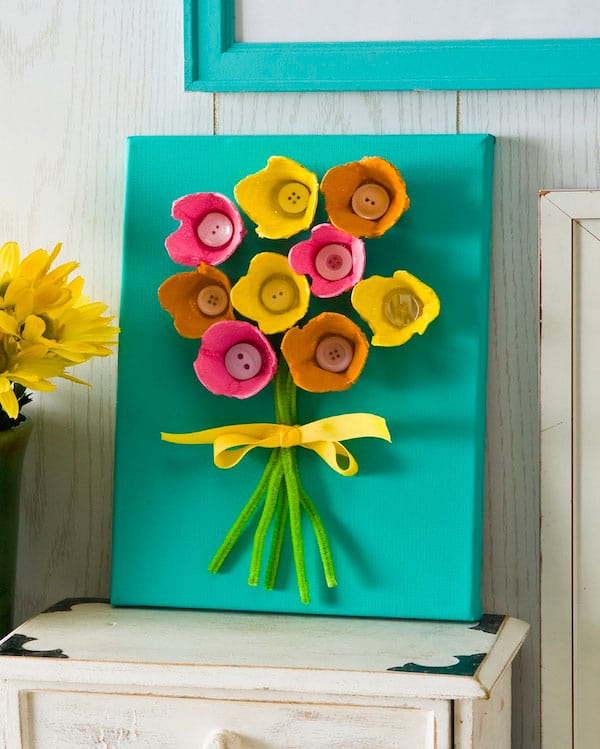 Egg Carton Art (via Mod Podge Rocks!) How lovely is this pretty piece of flower art? It makes a nice gift kids can make or cute home decoration to bring instant cheer and smiles.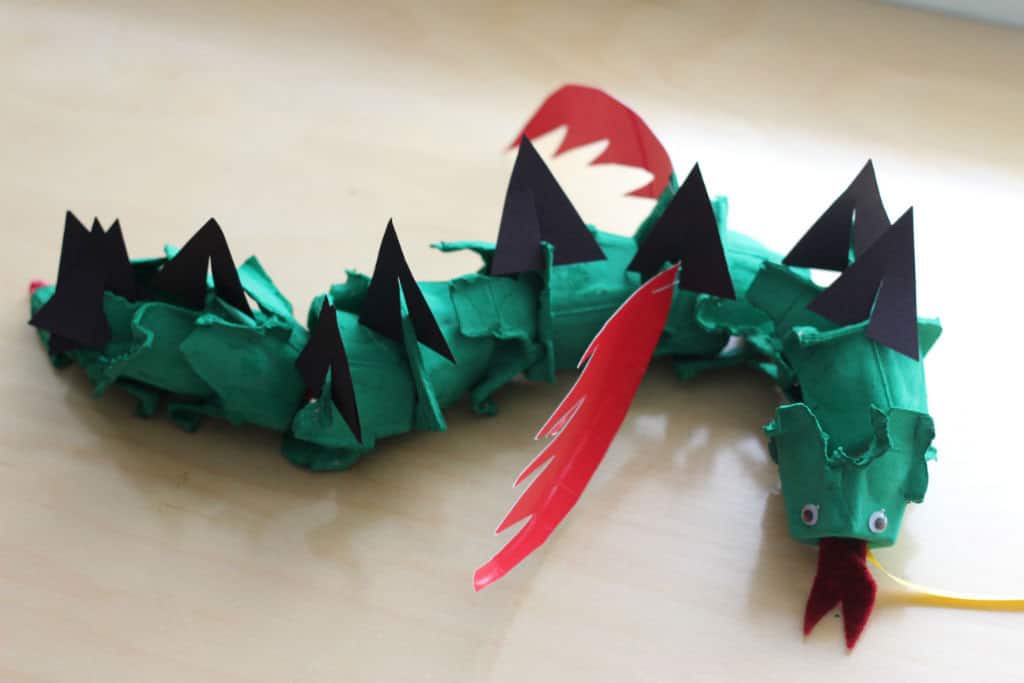 Egg Carton Dragon (via Home Made Mimi) Egg cartons never looked so fierce and daring as in this creative dragon complete with wings and a slithery tongue.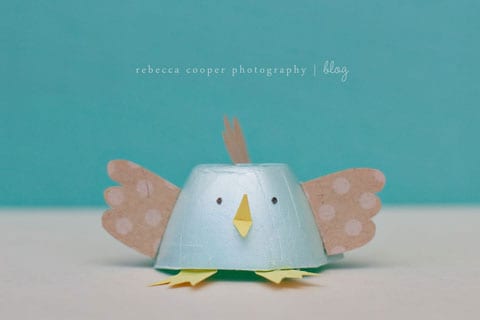 Egg Carton Chick (via Simple As That) From fierce to cute and innocent little chick, this shows you just how versatile egg cartons can be.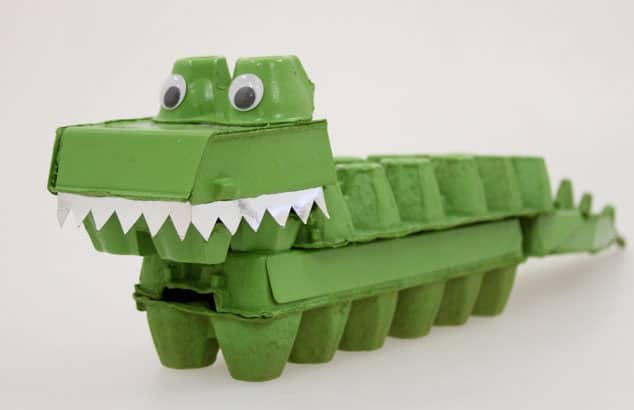 Egg Carton Crocodile (via Lotta Magazine) And finally we end with one last animal and this one's impressive. Use multiple cartons to create this majestic crocodile – just watch out, his jaw actually opens and chomps down!
For more creative kids' craft ideas, see:
12 Dazzling Flower Crafts

10 Creative Ways to Make a Puzzle

10 Delightful Clothespin Crafts

8 Creative Paint Chip Crafts

10 Clever Ways to Play with Paper Straws
(first published 3/14/14)