April showers may bring May flowers, but now you can have pretty flowers indoors all year round with this pretty collection of flower crafts ranging across all types of creative methods. From pom pom flowers to ones made of coffee filters and even melted beads, these freshly picked flower projects are fun for both kid and adults to make and share together.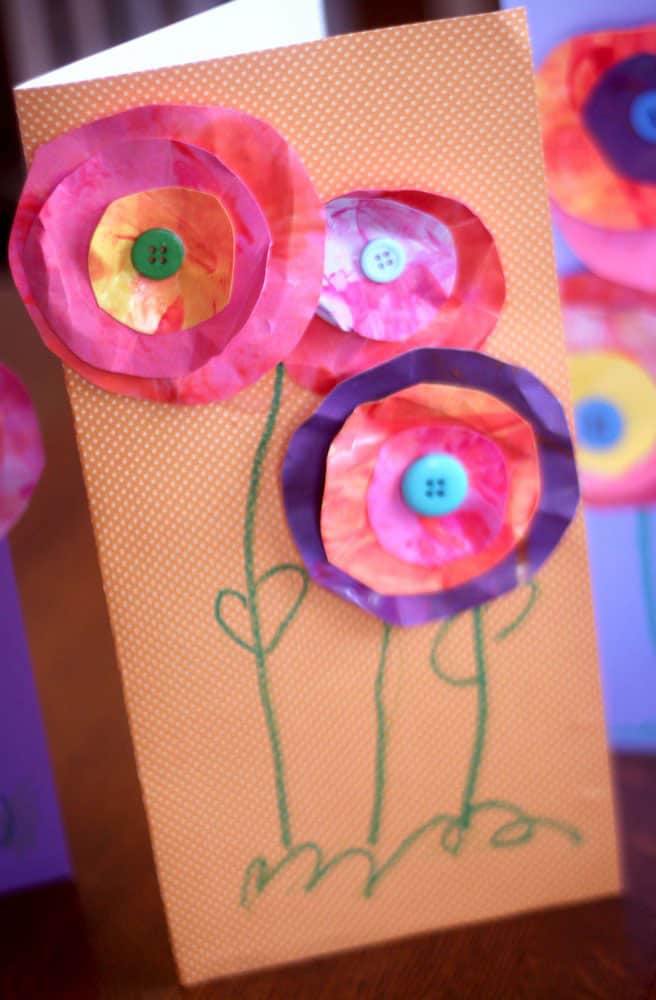 Flower Cards (via Hands On As We Grow) Here's a fun craft that's also age appropriate for early learners of of arts and crafts. The results are pretty cards with handmade flowers that can also be incorporated into other artwork.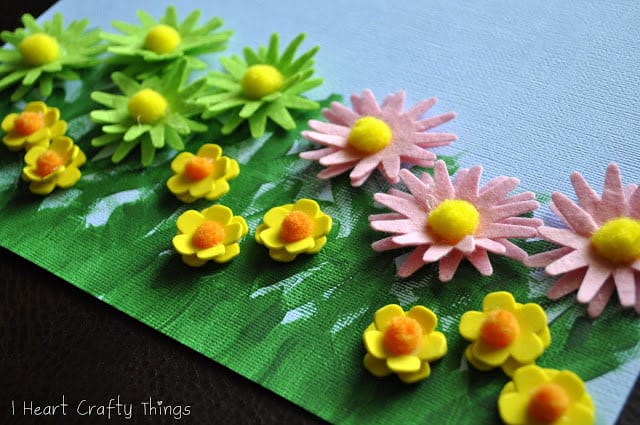 Planting a Rainbow (via I Heart Crafty Things) This cute craft takes inspiration from the popular Planting a Rainbow children's book to create an equally dazzling and colorful garden inspired by the cover.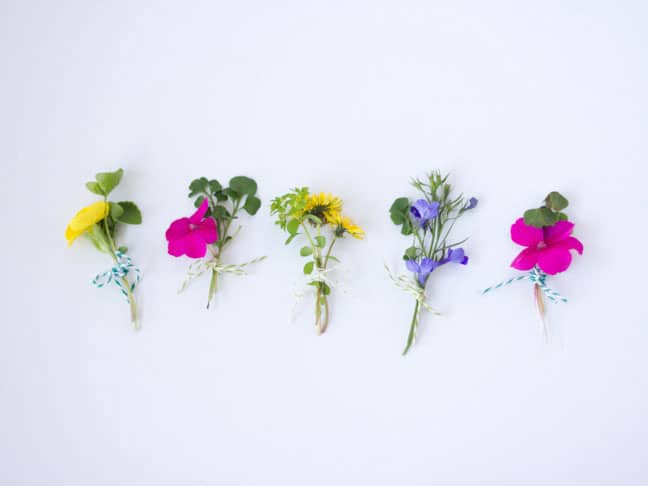 Mini Bouquets (via Momtastic) These simple little bouquets don't need to be overly produced or created to express their natural beauty. The beauty lies in showing your child how flowers can be simple, little gifts.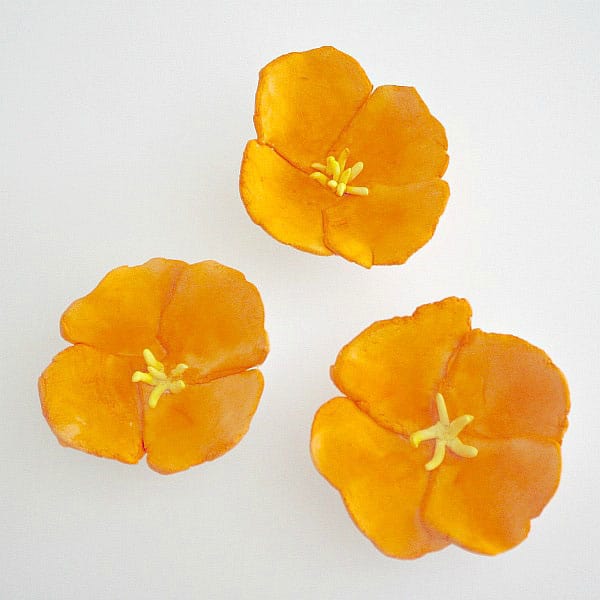 Poppy Magnets (via Buggy and Buddy) Pretty poppies make your refrigerator more colorful. Learn how to make these very realistic looking California poppy magnets with your child using modeling clay.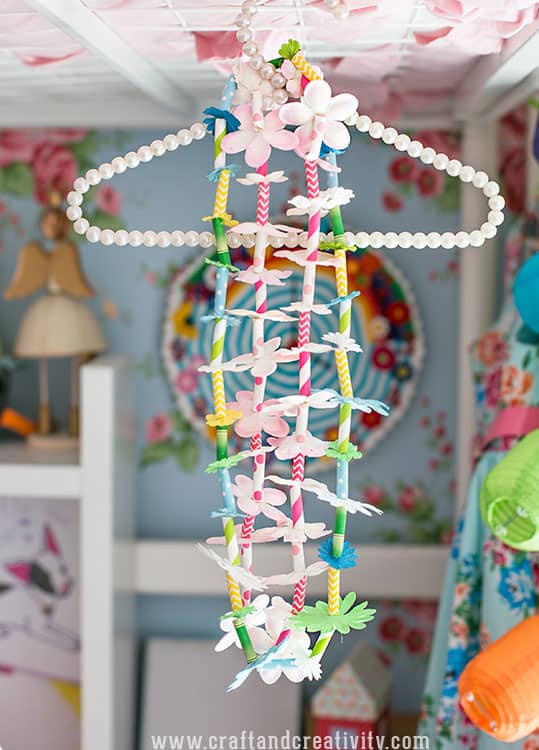 Paper Flower Leis (via Craft and Creativity) Wearable flowers? How fun is that. Bring some of the aloha spirit to your crafts with these paper leis that can be worn or even hung up as decorations.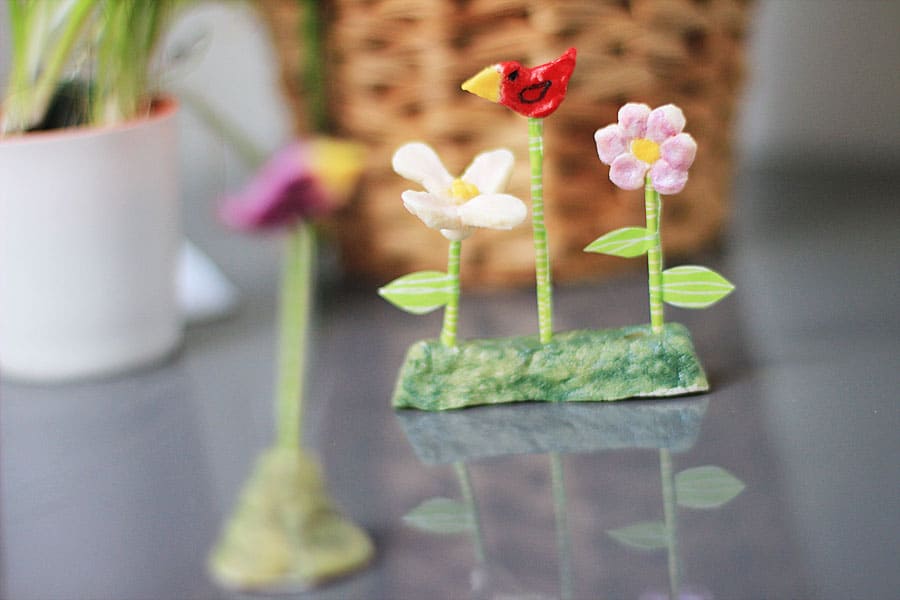 Dough Flowers (via Look What I Made) Here's a hands-on, getting in the thick of it type of activity that really combines two fun ones (the first being the making of the dough).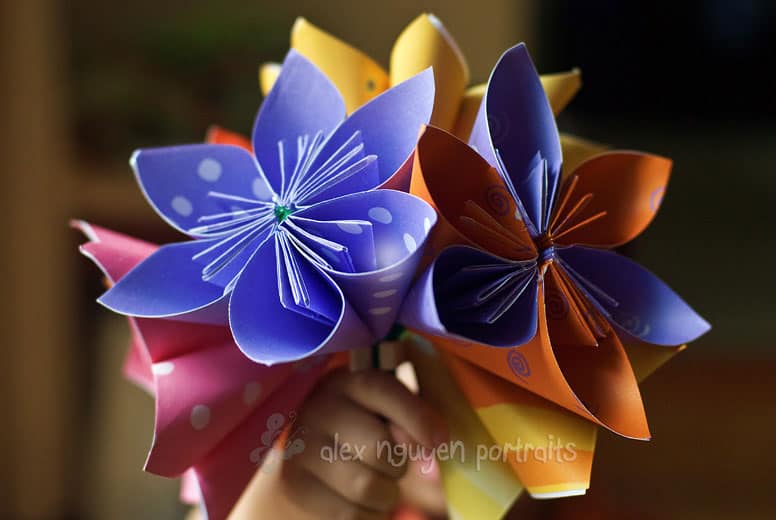 Origami Flowers (via Alex Nguyen Portraits) Origami is a simple way to fold paper and create any number of whimsical and pretty creations. This is an activity older kids can get hands on with to make some beautiful paper flowers.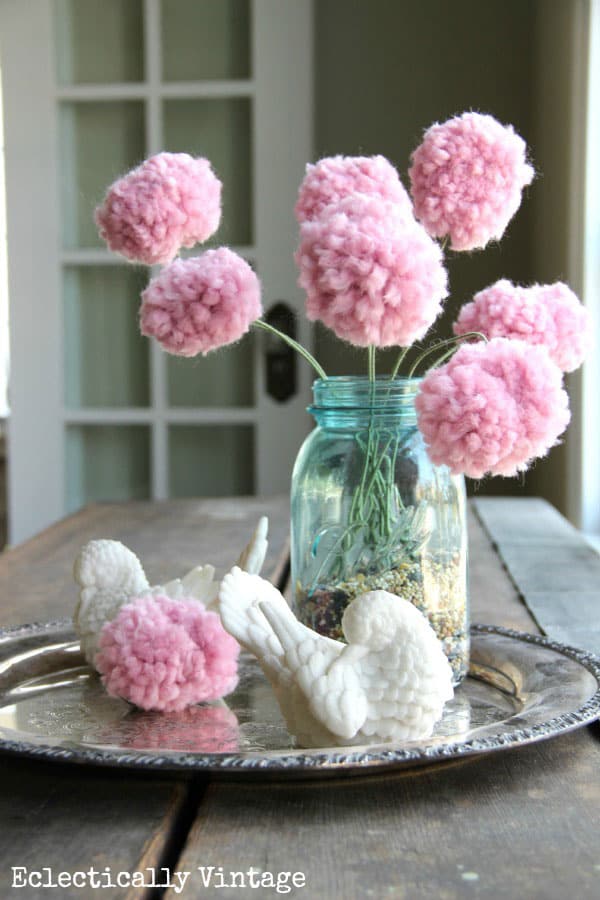 Pom Pom Flowers (via Eclectically Vintage) These DIY pom-pom flowers are so fluffy and cute, and are actually ingeniously easy to make, requiring no special materials besides yarn.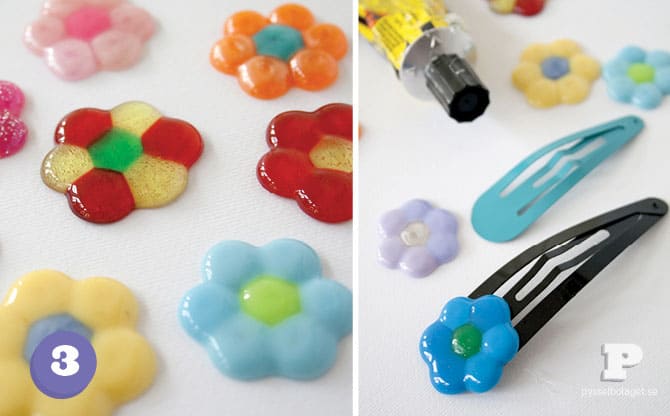 Melted Bead Flowers (via Pysselbolaget) A clever use of pony beads that are melted to make hair clips and bands. It's a fun way to get your kids involved in "designing" their own hair accessories!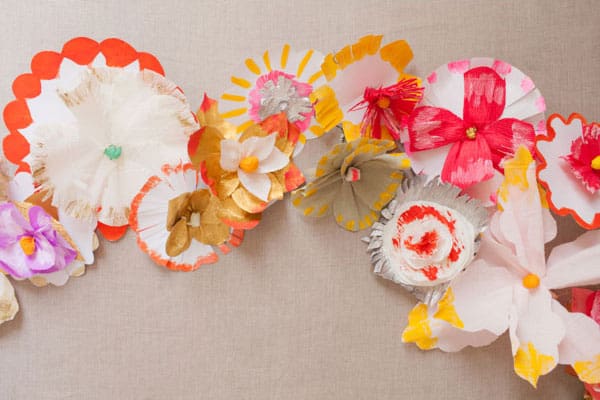 Hand Painted Flowers (via Oh Happy Day) Here's some inspiration for taking simple crepe and cardstock paper and transforming them into gorgeous painted flowers.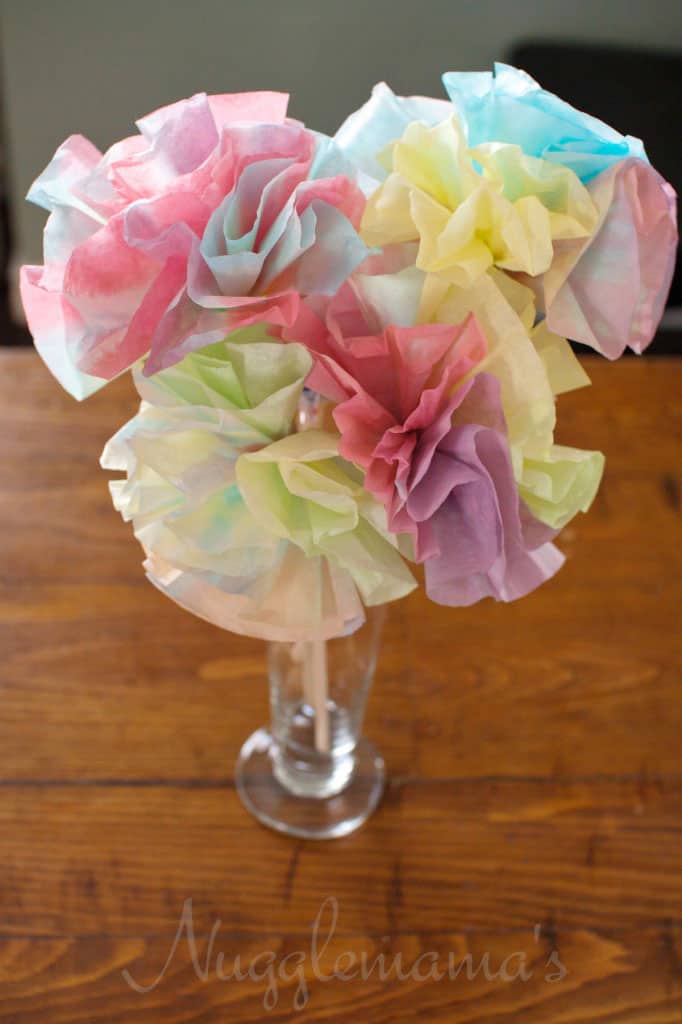 Coffee Filter Flowers (via Nugglemama's) Coffee filters are great mediums for soaking up colors and turning into pretty bouquets kids will love making and handing out.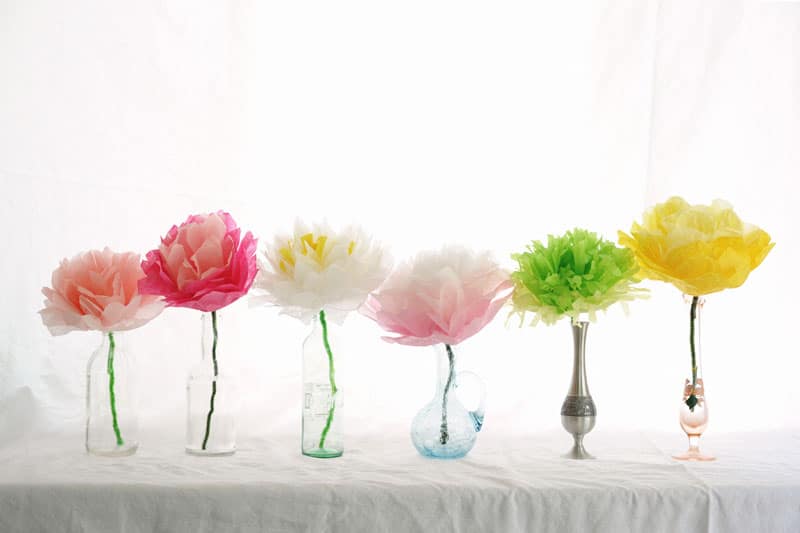 Tissue Paper Flowers (via Rust & Sunshine) This handy tutorial shows you not one but SIX ways to fold tissue paper into making some of the most popular flower types out there.
For more spring related projects, see:
11 Bright and Cheerful Indoor Plant Ideas
10 Ways to Make a Pretty Floral Crown
10 Children's Books About Plants and Flowers

6 Vibrant Spring Tree Crafts