These playful versions of lunchtime favorites don't require any special ingredients or equipment (beyond a fun sandwich cutter- and cookie cutters work too). Even picky eaters will be delighted by sandwiches shaped like their favorite animals or movie characters. What are your favorite ways to keep school lunches fresh and exciting?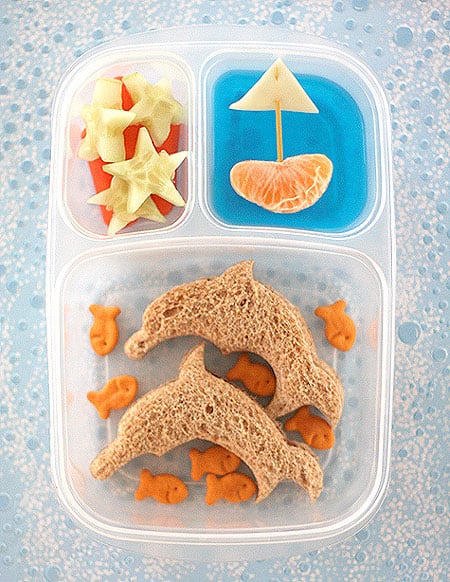 Dolphin Bento (via Lisa Storms) This sea-themed lunch uses a dolphin-shaped sandwich cutter to entice young landlubbers.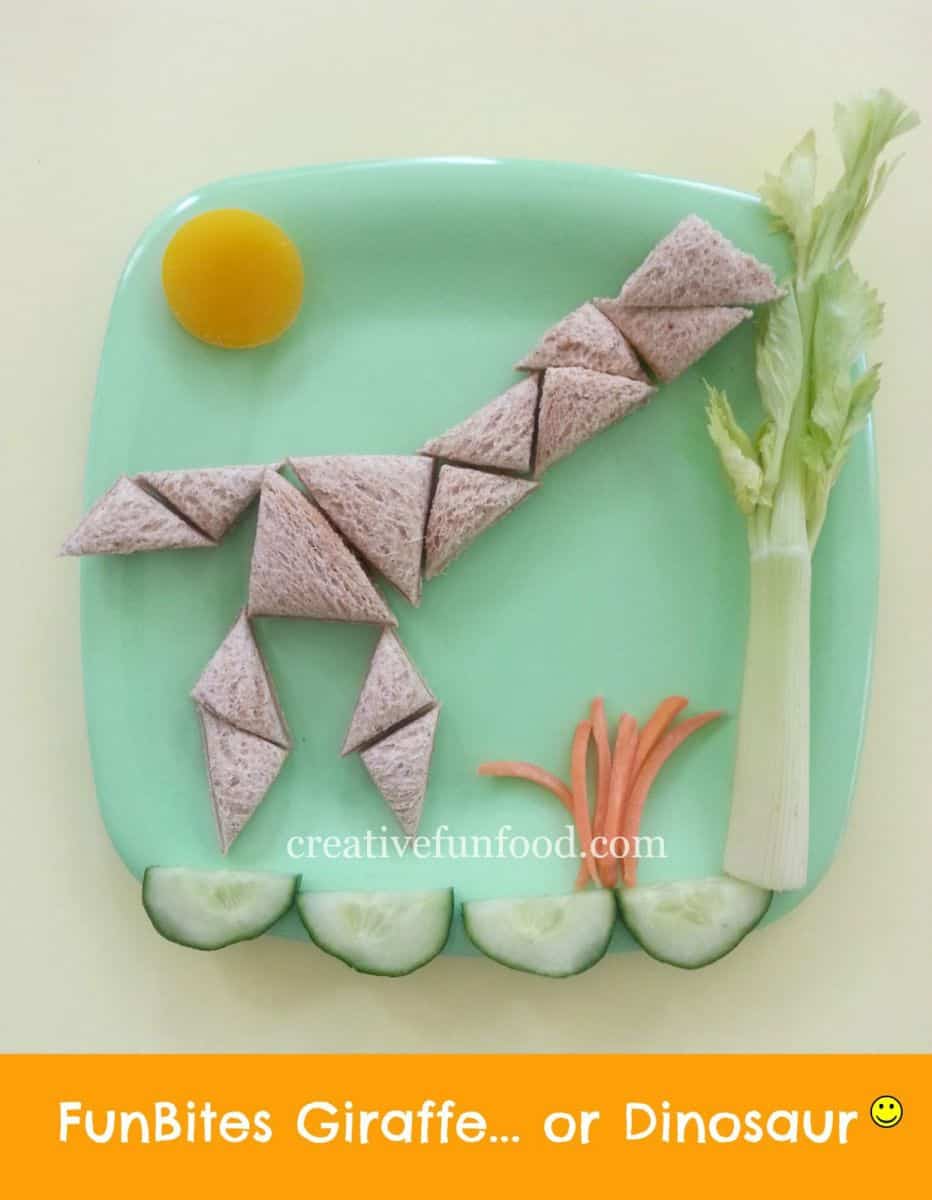 Fun Giraffe (via Creative Fun Food) Kids may have so much fun rearranging these triangular sandwich pieces that they'll forget to eat their lunches.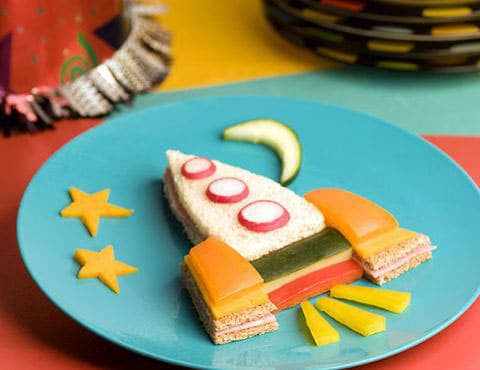 Rocket Ship (via Ziggity Zoom) What's cool about this sandwich is that each colorful component of this rocket ship is a different vegetable.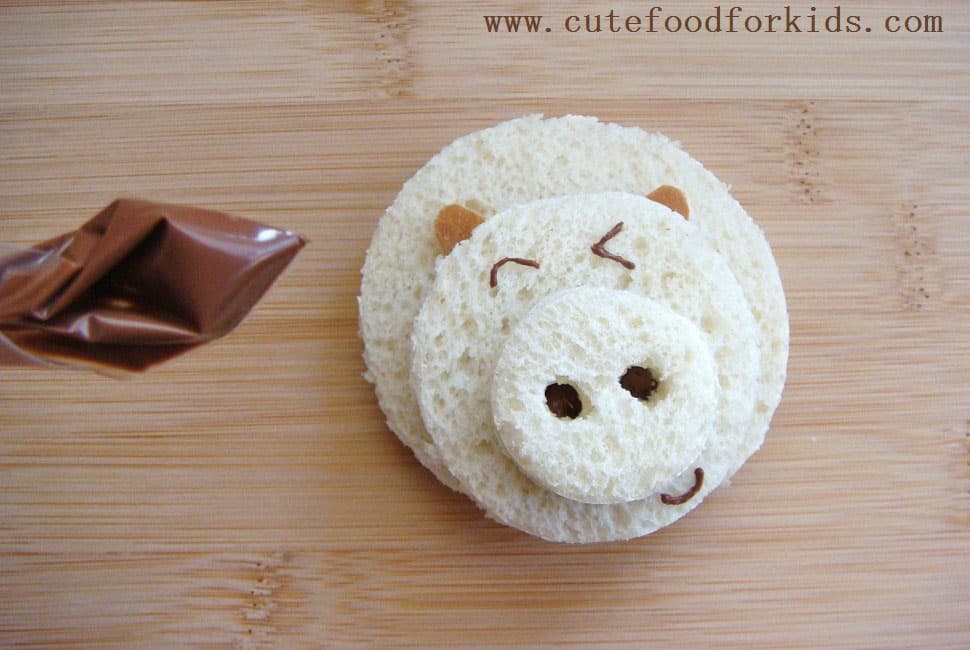 Pig Sandwich (via Cute Food For Kids) A super quick and easy Nutella sandwich in a farm animal favorite shape.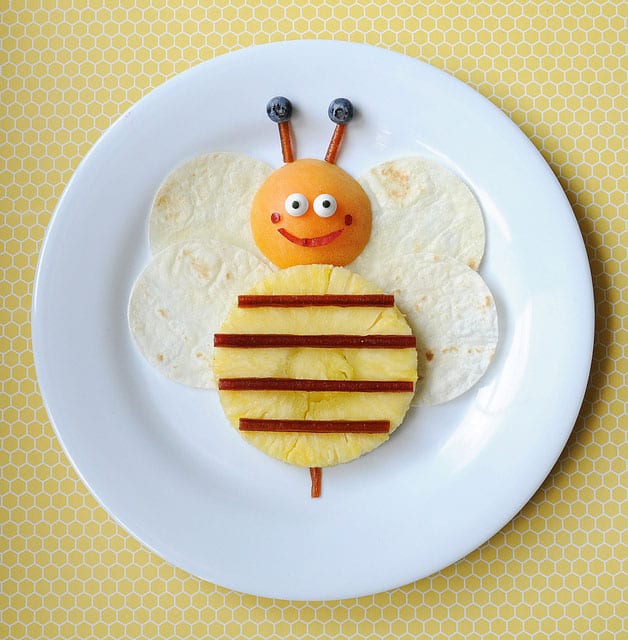 Sweet Bee (via Meet the Dubiens) What a charming little bee – her sweetness comes from the slices of fruit she's made of.
Dinosaur Bread (via Cake Student) How amazing are these slices of bread with dinosaurs on them? This is a weekend project for sure, but one kids will love doing.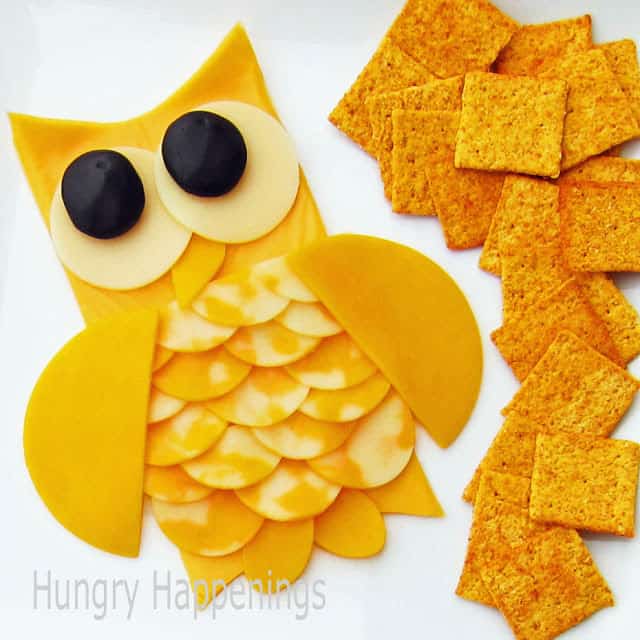 Hungry Cheese Owl (via Hungry Happenings) Every part of this owl is a yummy, bite-sized piece of cheese. Perfect for Halloween parties, potlucks or school functions.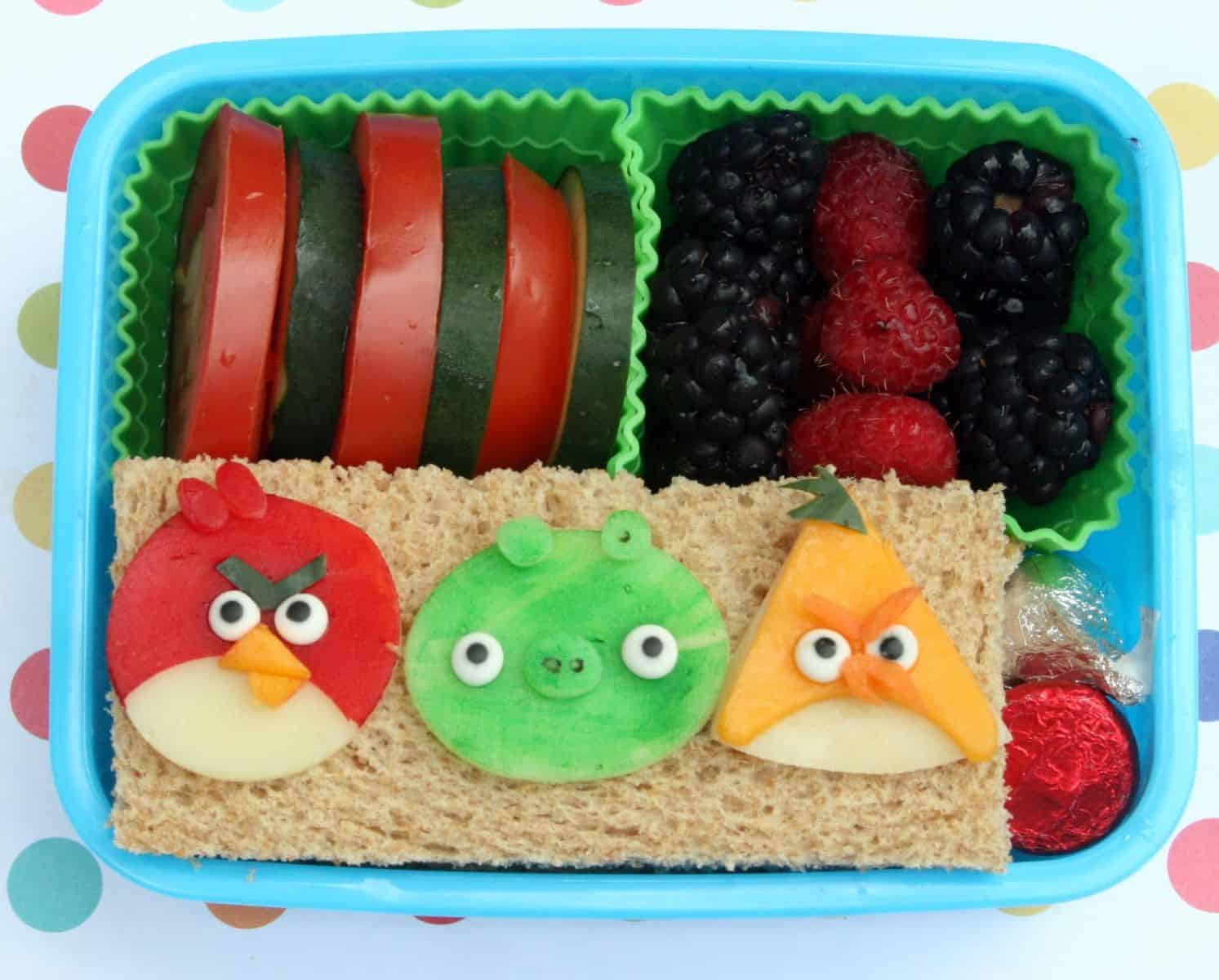 Angry Birds (via Bentology) A young videogame fanatic will be wowed by this bento – it features three Angry Birds, all made of cheese!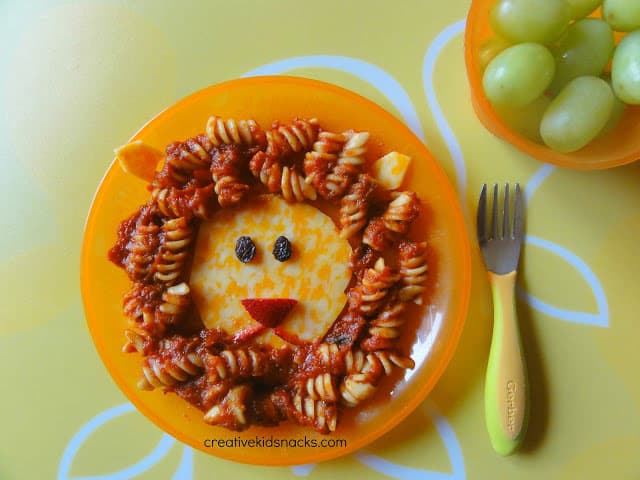 Lion King (via Creative Kid Snacks) Pasta and cheese arranged to look like the King of the Jungle himself, for all your little kings (and queens) of the dining table.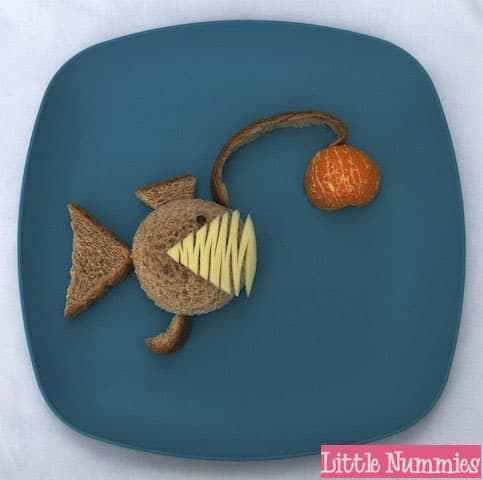 Finding Nemo (via Little Nummies) Fans of the popular movie will get hooked on this sandwich that looks like an anglerfish.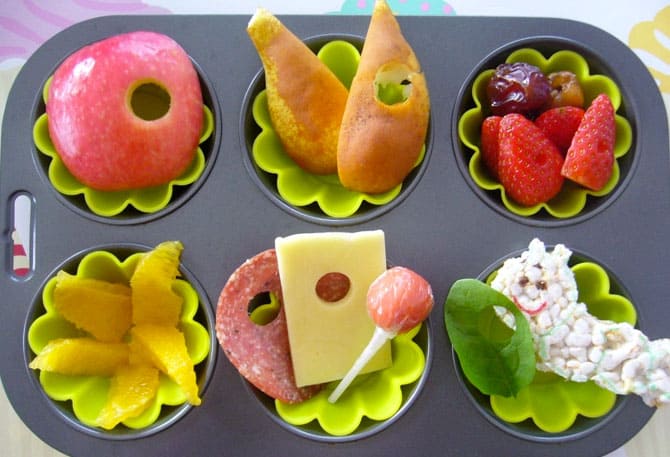 Very Hungry Caterpillar (via Sugary Flower) Eat like the famous caterpillar from Eric Carle's beloved children's book with this sequence of fruit served in muffin tins.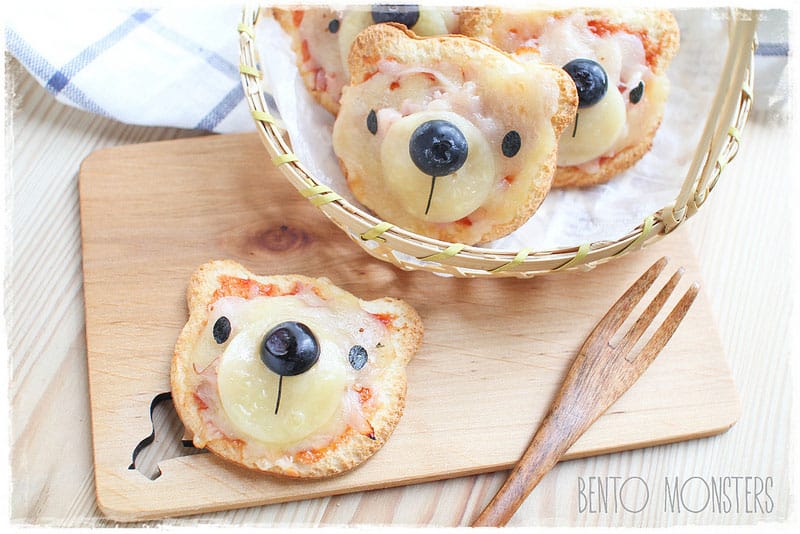 Bear Pizza (via Bento Monsters) These adorable "pizzas" are simply pieces of bread that have been cut with a bear-shaped sandwich cutter and topped with cheese.