It's the month of giving thanks and although we should express gratitude daily, there's no better reminder than the Thanksgiving holiday to make it a point to talk about gratitude with your kids. These creative projects are a wonderful way to start the conversation and teach them the value of thankfulness. Not only that, they make fantastic fall craft projects. Ask your kids what they are grateful for and share ways of how they can also share in their gratitude with others.
How do you teach your kids gratefulness?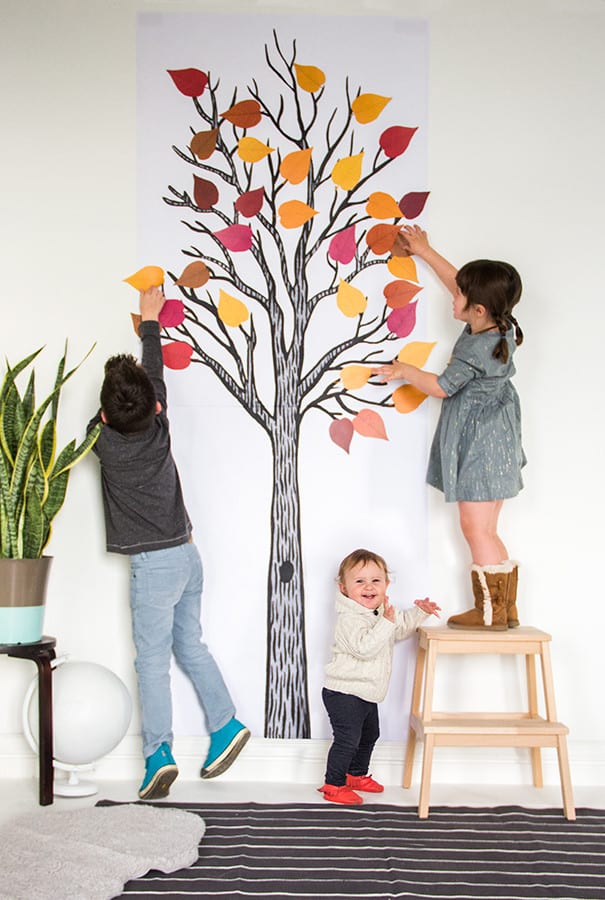 Gratitude Tree (via Caravan Shoppe)
This beautiful large printed tree allows the whole family to take part in writing down what they are grateful for on leaves and display them for all to see as daily reminders.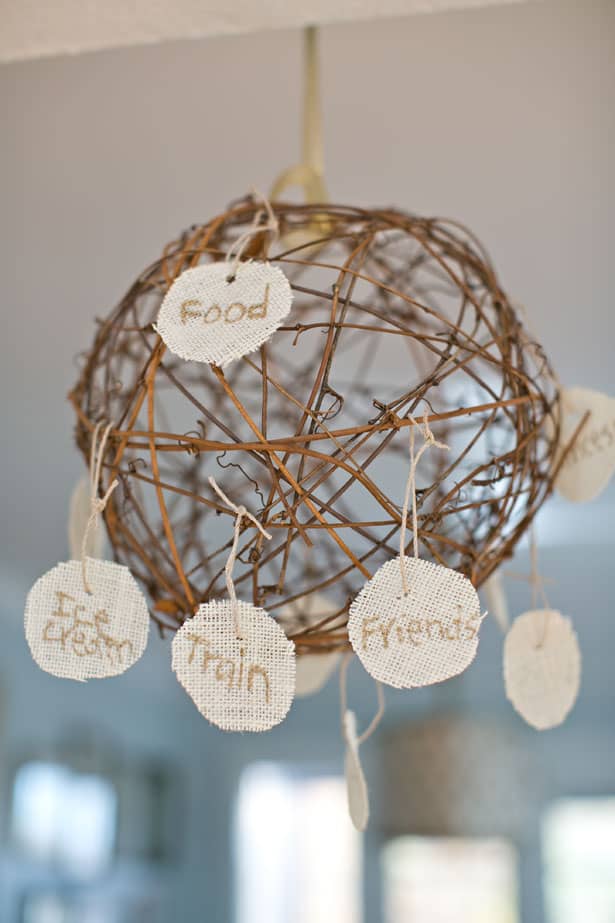 Rustic Gratitude Sphere (via hello, Wonderful)
Have kids write down what they're grateful for and spin them around on this rustic twig sphere.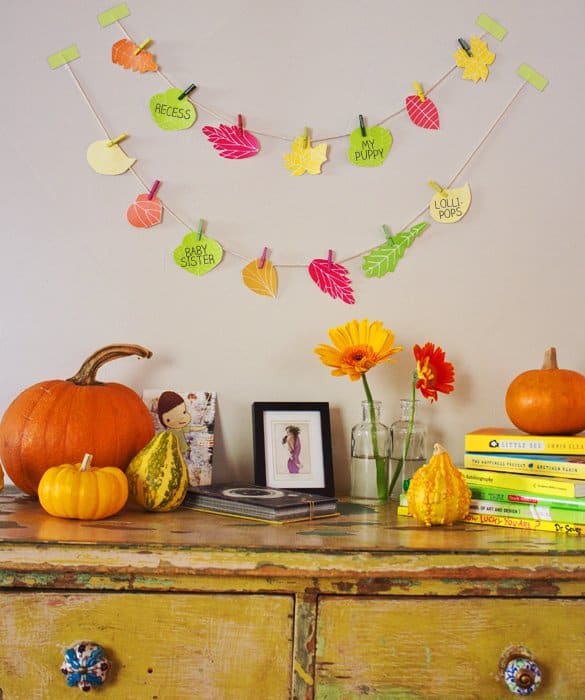 Thankful Leaf Banner (via Mom.me)
Make a colorful leaf garland with the free printables included and express your gratitude on them to make a cute Thanksgiving banner.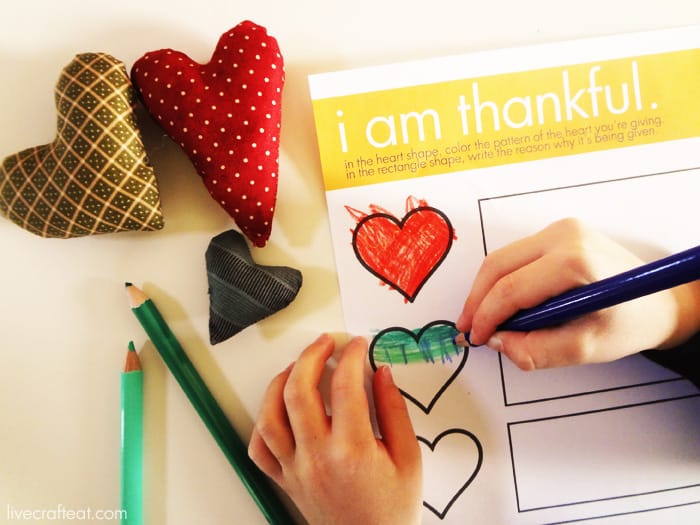 Thankful Heart Activity (via Let's Lasso The Moon)
This free printable lets kids heart what they're thankful for and includes wonderful tips for sharing their thankful hearts.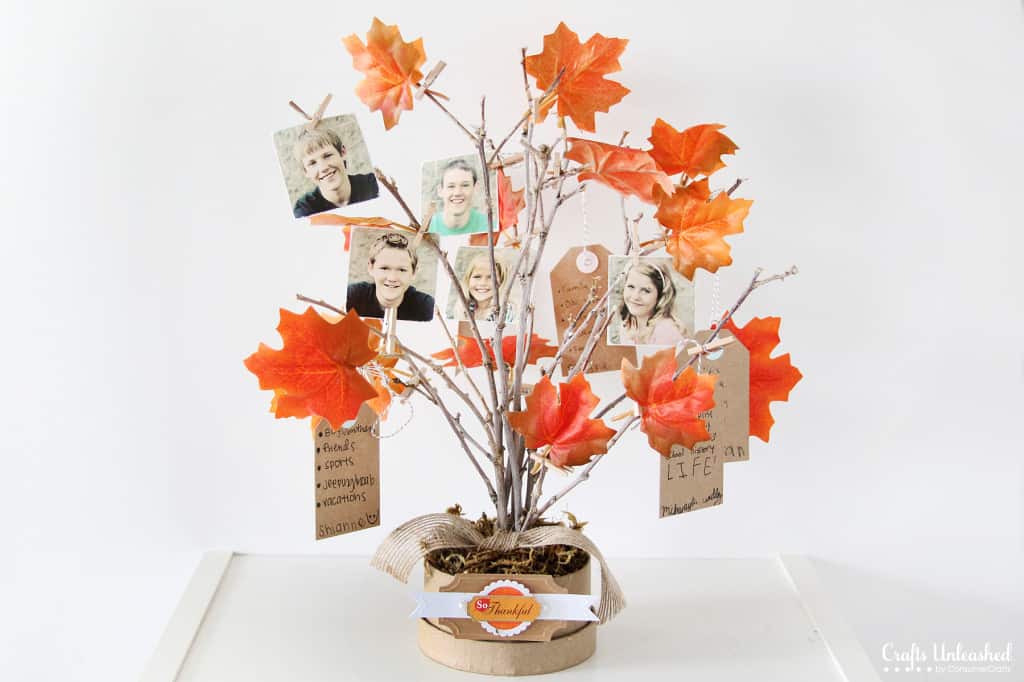 Thankful Photo Tree (via Crafts Unleashed)
Here's a beautiful way to display your cherished family photos and add grateful notes on this cute Thankful tree.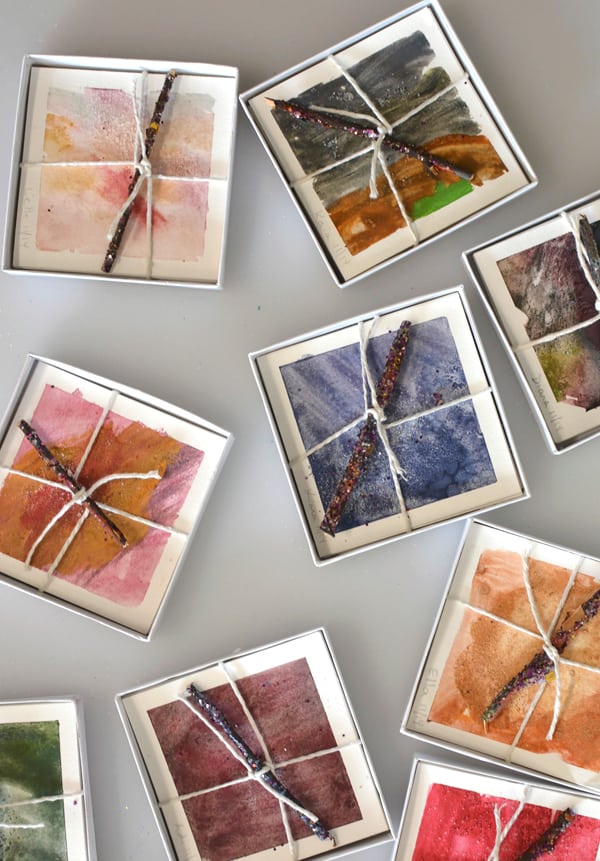 Art Gratitude Boxes (via Meri Cherry)
These gorgeous gratitude boxes feature art from your favorite little artists and would make beautiful favors or handmade gifts for the holiday season.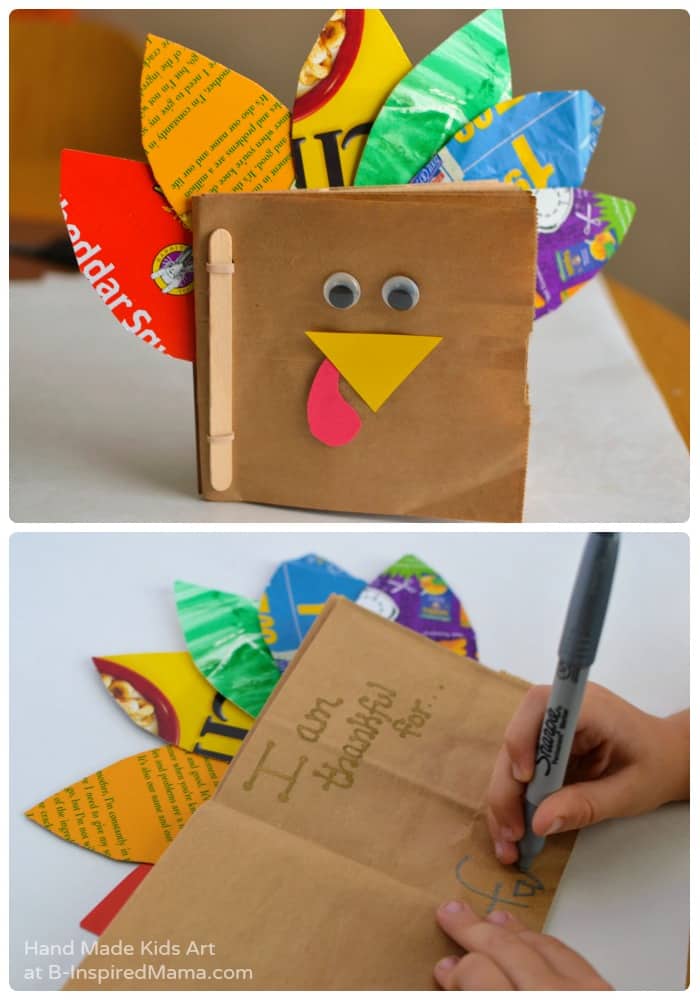 Thankful Turkey Book (via B-Inspired Mama)
Gather some recycled materials for kids to make this lovely book they can fill in with grateful words.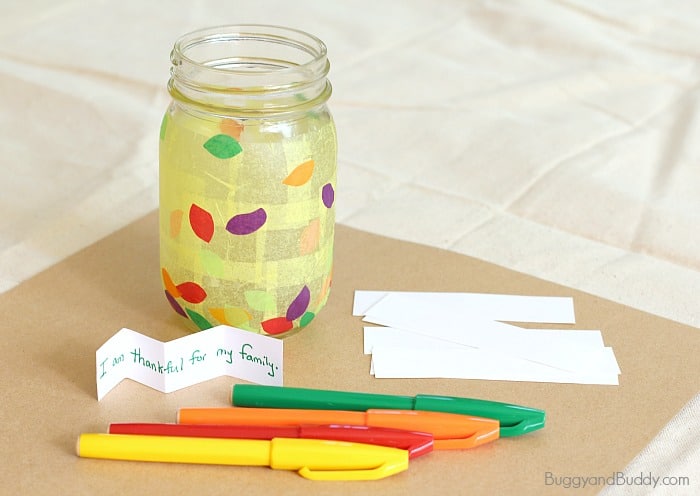 Thankful Jar (via Buggy and Buddy)
Kids will love decorating their own jar with pretty fall colors and adding grateful notes inside.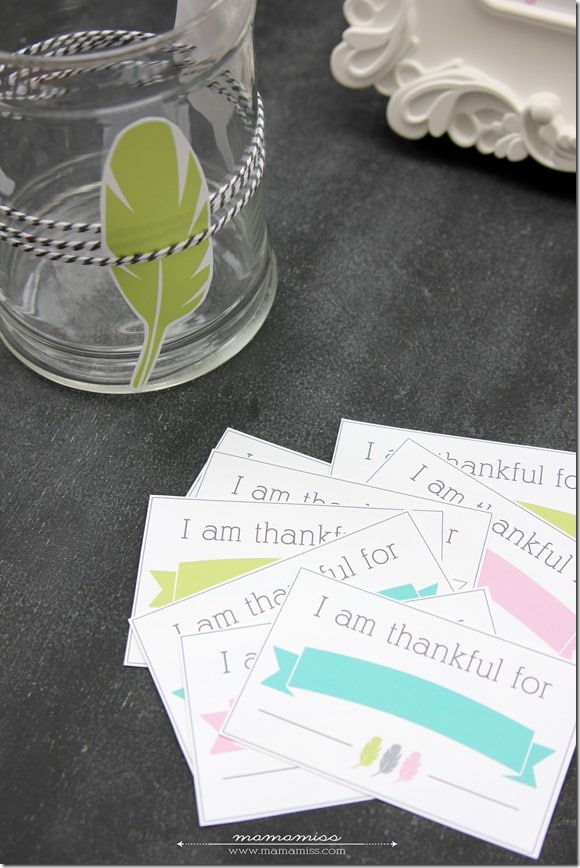 Thankful Jar Printables (via Mama Miss)
Here's another fun gratitude jar idea. These come with lovely free printable thankful notes to make it easy for kids to fill out.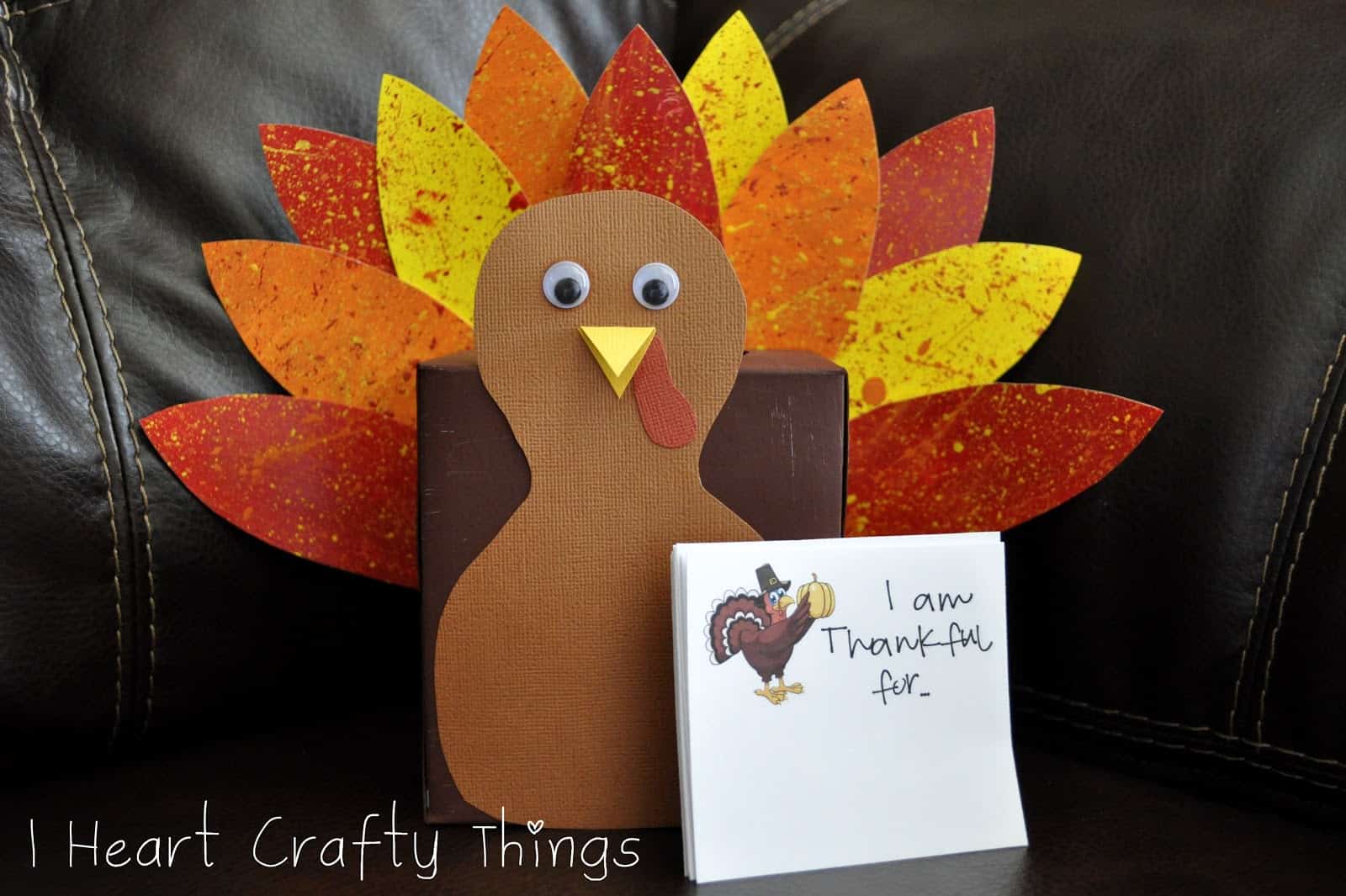 Thankful Turkey Box (via I Heart Crafty Things)
Make this cute turkey box and stuff him with thankful notes. Wouldn't he make a fun Thanksgiving activity at the dinner table?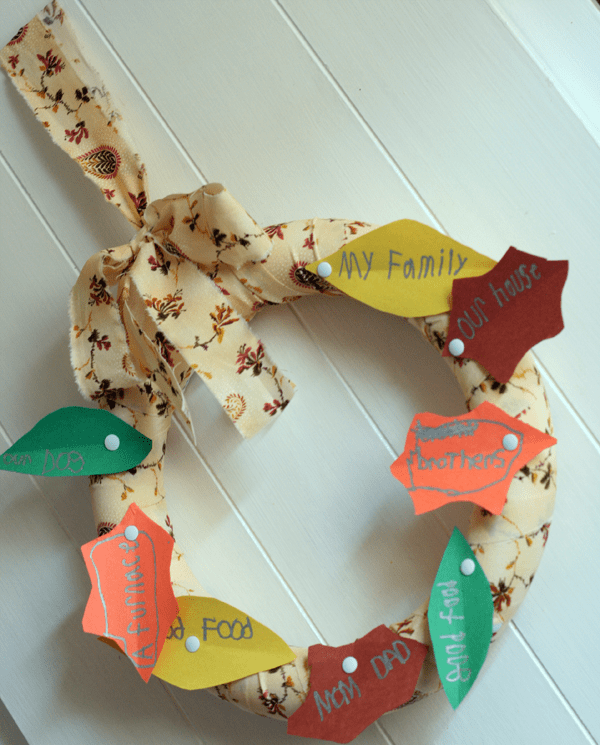 Thankful Wreath (via Live Creatively Inspired)
Love this idea of making a cute wreath with thankful leaves to hang up and display around the home.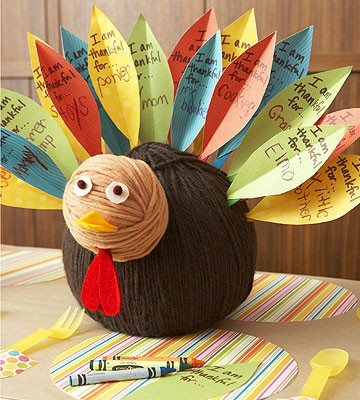 Thankful Turkey (via Parents)
Let kids decorate turkey feathers in colorful paper and write down what they are grateful for this year.
Check out more fun Thanksgiving projects here!