You'll be hard-pressed to find a more candy-centric holiday like Halloween. Other than stashing away the treats so you don't have to deal with the sugar highs and crashes that inevitably come, there are few good options for making use of all that candy. You can turn them into desserts to hand-off to friends and family or even better, turn candy into a fun learning experience for the kids. These genius and creative science experiments ensure the candy stays away from the kids' hands all the while giving them something fun to ooh and aah over.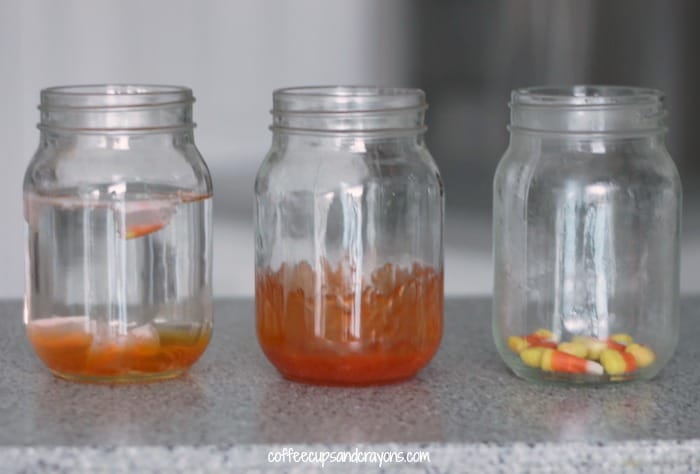 Candy Corn Science Experiment (via Coffee Cups and Crayons)
What happens when you place candy corn in water or expose it to heat? Find out the answers and record them into a fun free printable included.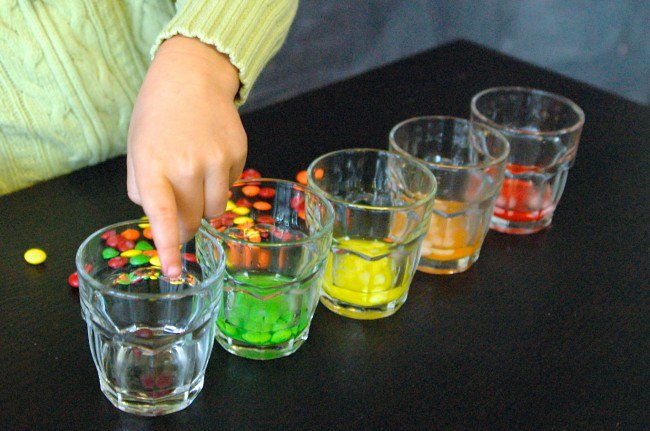 Skittles Rainbow (via Playdough to Plato)
Make a gorgeous rainbow in a jar and find out what happens when you melt Skittles.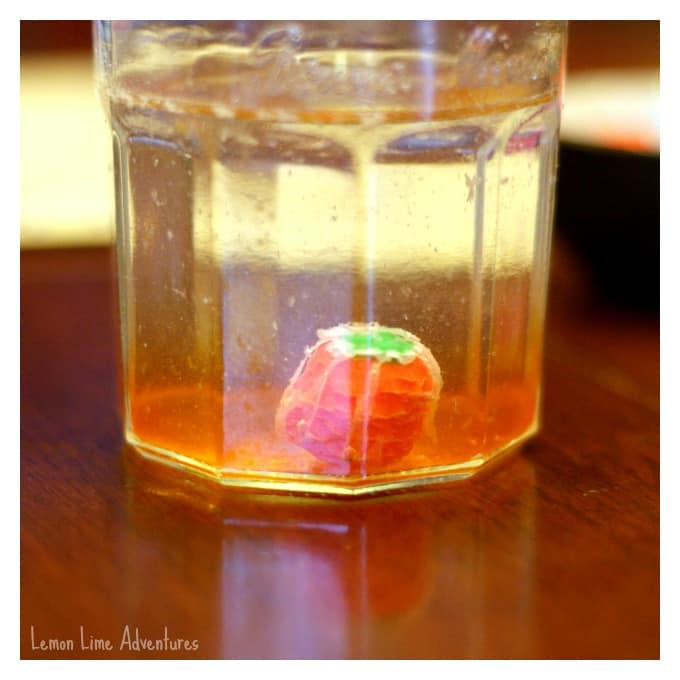 Dissolving Candy Pumpkins (via Lemon Lime Adventures)
This fun experiment takes just a couple minutes to set up and involves various liquids to observe what happens to a candy pumpkin once it dissolves.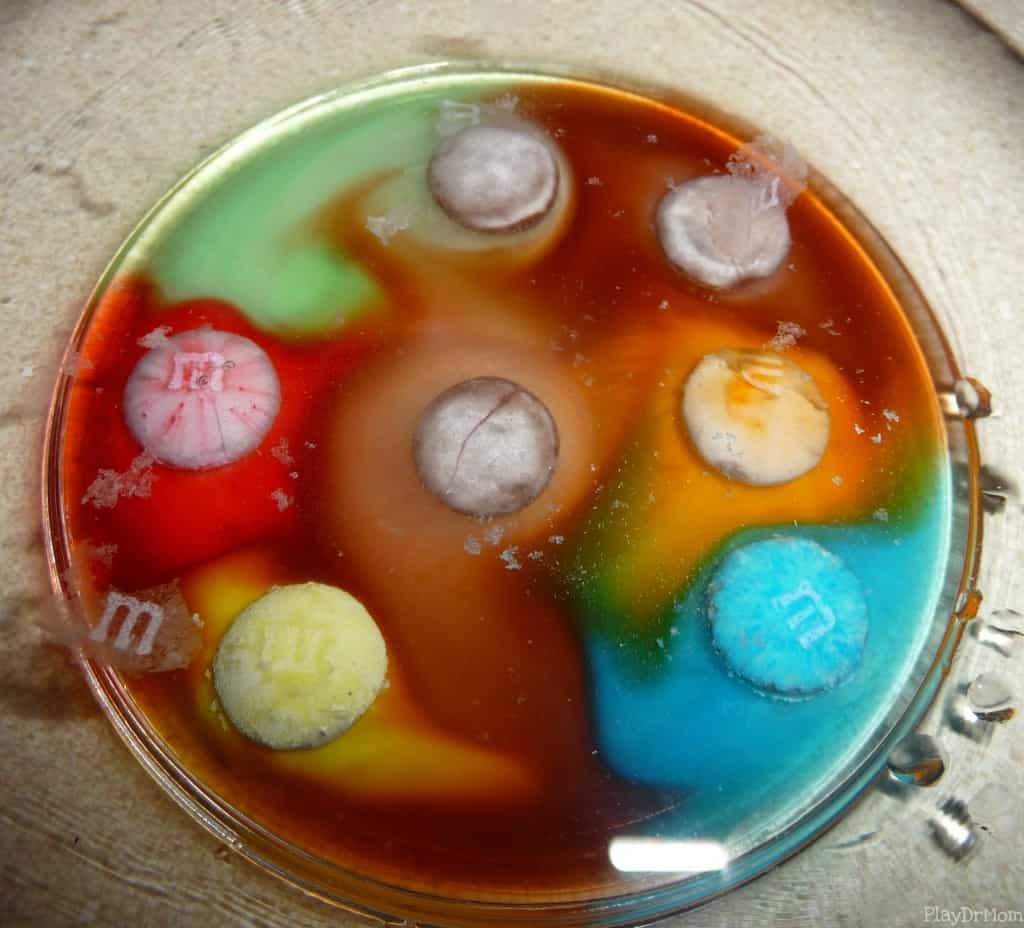 M&M Science Experiment (via Play Dr. Mom)
What happens to the ink from M&M's once you dissolve them in water? Find out the cool results for yourself!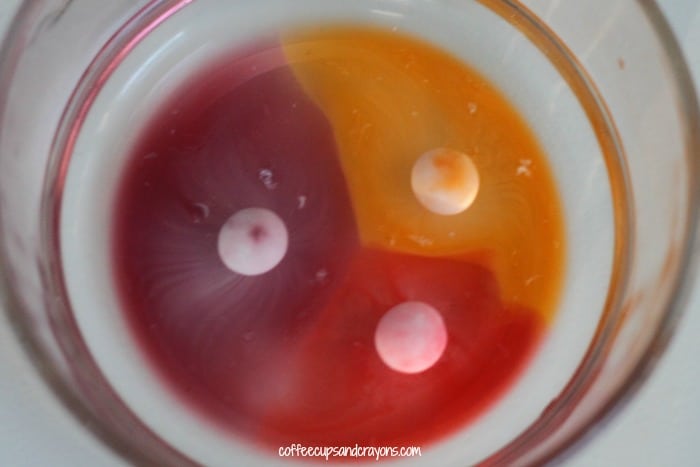 Dissolving Skittles Experiment (via Coffee Cups and Crayons)
What what happens to the colors when you dissolve Skittles, a process that will be mesmerizing to the kids.
Candy Chromatography (via Mama Miss)
Teach kids all about chromatography in this sweet experiment that results in beautiful artistic results.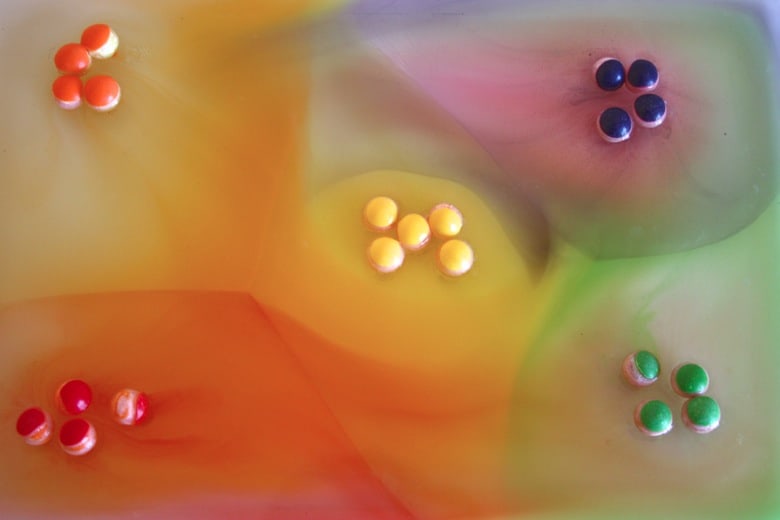 Dissolving Gobstoppers (via Mama Pappa Bubba)
Here's another fun experiment for dissolving candy with an awesome rainbow technique.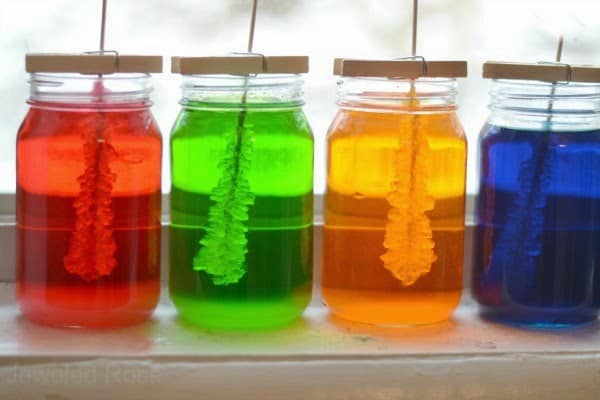 Making Rock Candy (via Growing a Jeweled Rose)
Okay so this won't exactly get rid of your Halloween candy since you're making it in this case, but it's too cool not to share. Find out how to grow your own rocky candy and make beautiful sugar crystals.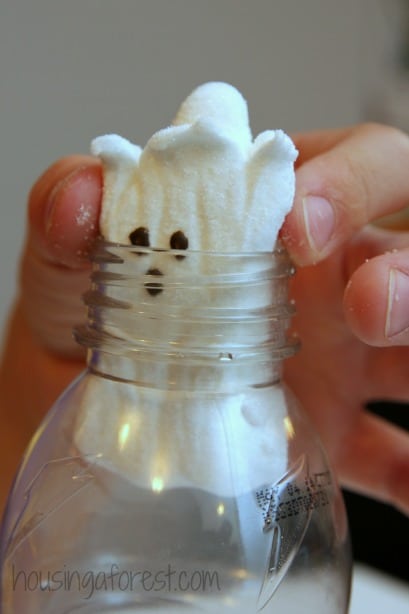 Exploding Peep Geysers (via Housing a Forest)
Blow up these adorable marshmallow treats in the microwave to see the amazing results that will fascinate both kids and adults!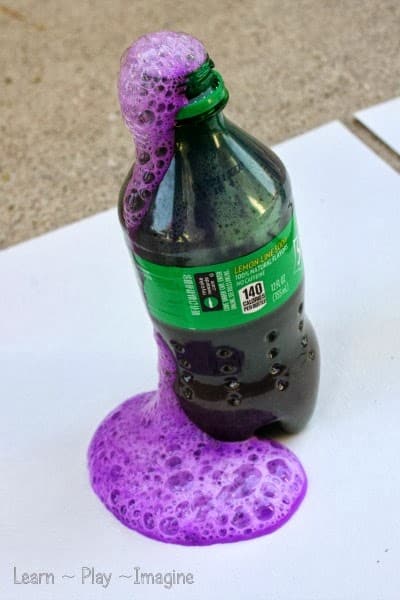 Erupting Art (via Learn Play Imagine)
Combine art and candy in this clever science experiment that results in the coolest paintings.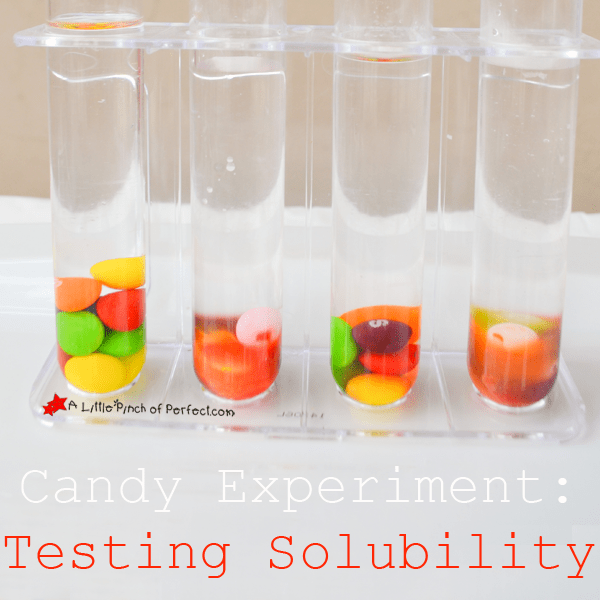 Testing Solubility Candy Experiment (via A Little Pinch of Perfect)
Set up a candy laboratory and measure the solubility of candy in this colorful experiment.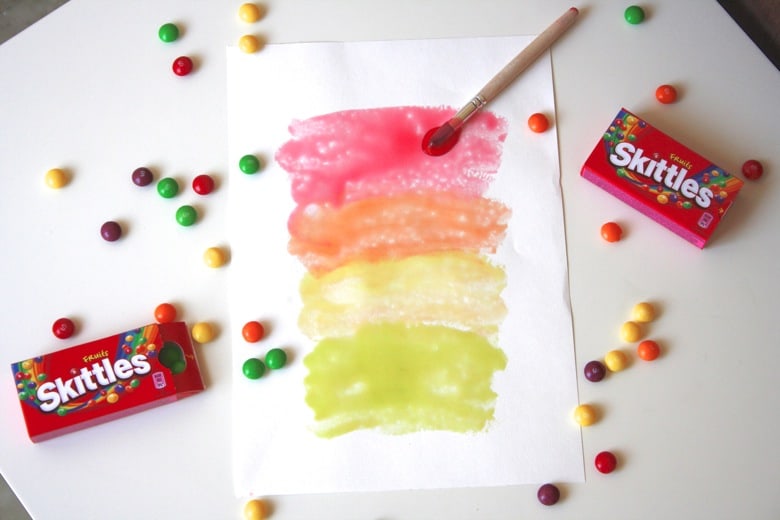 Glossy Skittles Paint (via Mama Papa Bubba)
Create stunning watercolor paintings with some of your favorite hard candies.
Have you tried candy experimenting with the kids? What are some fun ways you "dispose" of your Halloween candy?