If you're a parent, chances are you'll be staying home with the kids celebrating an early new year's eve (we celebrate Eastern time even though we're in California). Regardless of whether you're throwing a party or spending it with just family, it's fun to end the last day of the year with a bang. These 12 fun and festive crafts offer simple ideas for whooping it up, reflecting on the year past, and looking forward to a bright new year.
How are you celebrating New Year's Eve this year?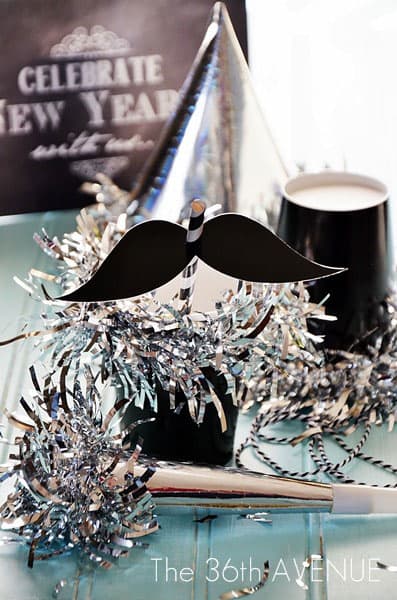 Stylish Party Hats and Favors (via The 36th Avenue) So much fun is included in in this tutorial – from the chic yet inexpensively made hats and favors to the free printables which include everything you need from invitations and tags for your New Year's party.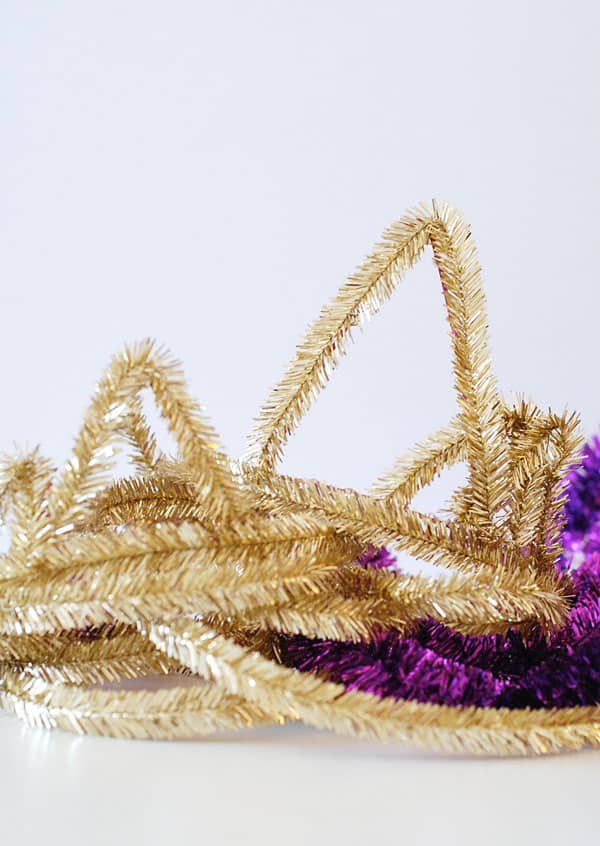 Tinsel Hats (via A Subtle Revelry) These sparkly hats are a great use of leftover holiday decorations. The tutorial also includes lots of fun ideas for grown ups too – in the case you're having a combined party this year.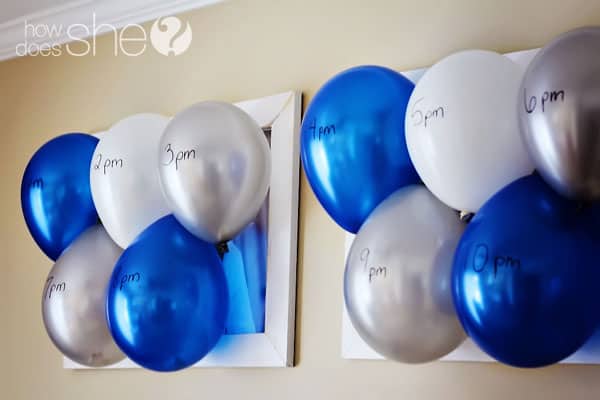 Balloon Count Down (via How Does She) Kids will be besides themselves with this cute countdown idea and find themselves checking the time constantly to see if the hour's up to pop a balloon and reveal the fun activity inside.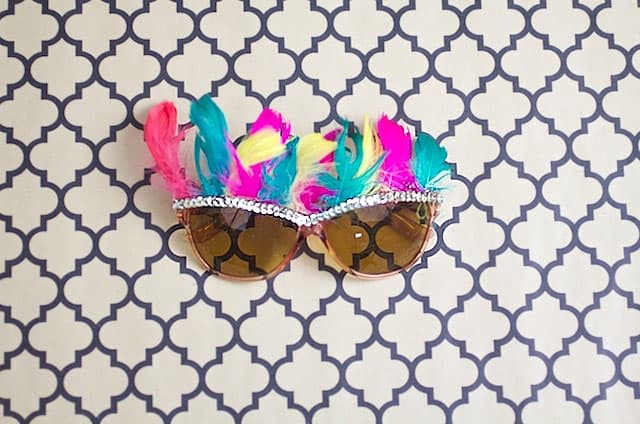 Party Glasses (via Ruffles and Stuff) Kids will love rocking their party outfit with these silly decorated glasses – lots of other fun ideas are included on how to embellish these cute glasses.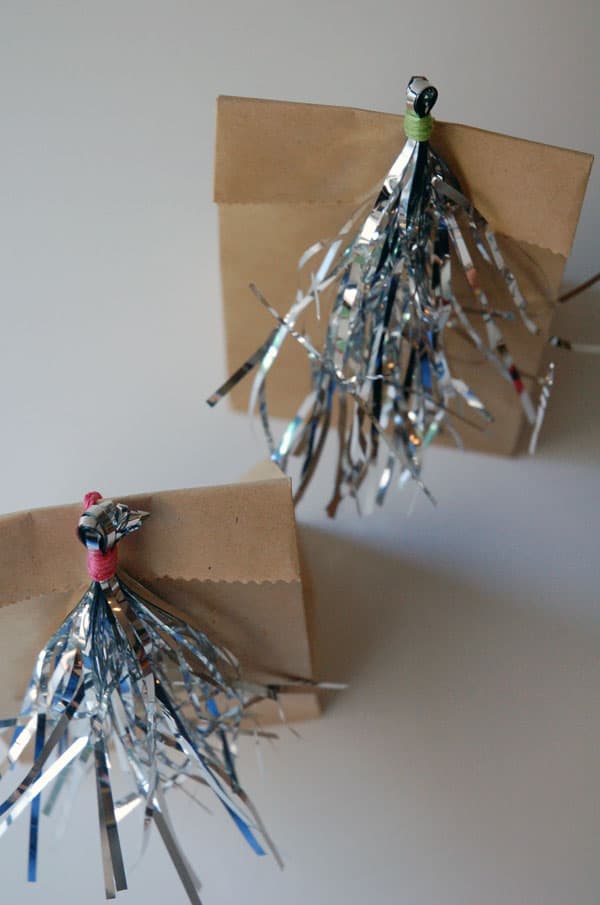 Surprise Bags (via Cupcakes & Cutlery) Build excitement to the countdown by handing out surprise bags filled with little treats and activities to keep kids occupied until the night's grand finale.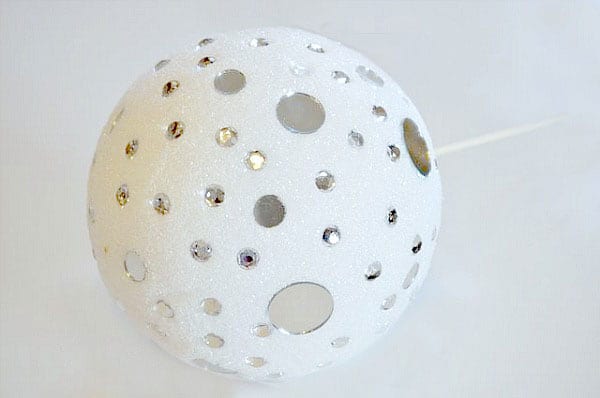 New Year's Eve Ball (via The Mother Huddle) Create your own sparkling ball in this easy tutorial. The hard part will be deciding who gets to drop it at midnight.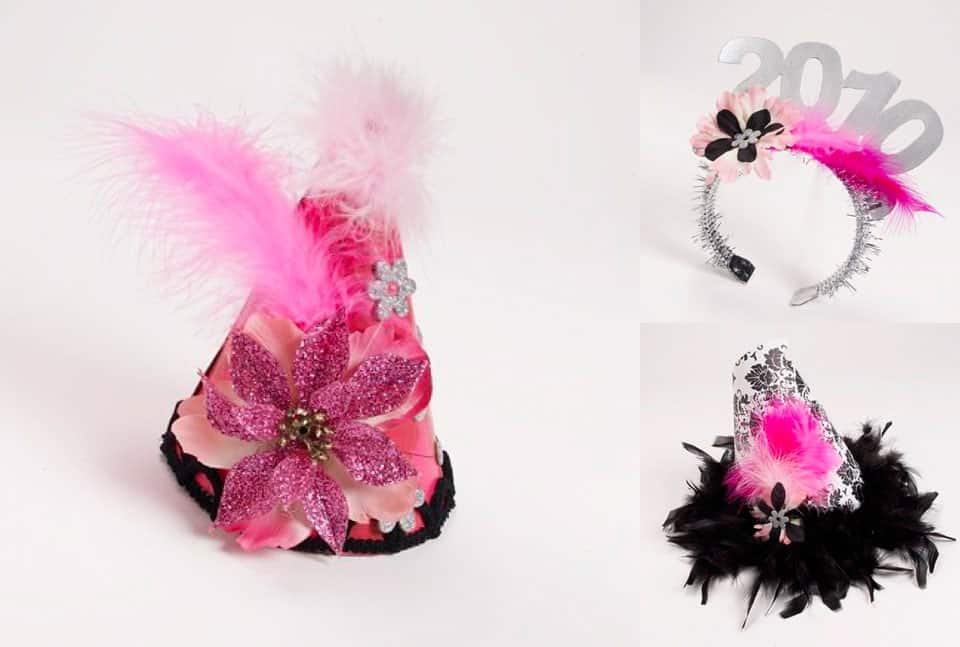 Pretty New Year's Hat (via Cathie Filian) If your child loves frilly details and playing dress up, these pretty embellished hats are perfect for ringing in the new year.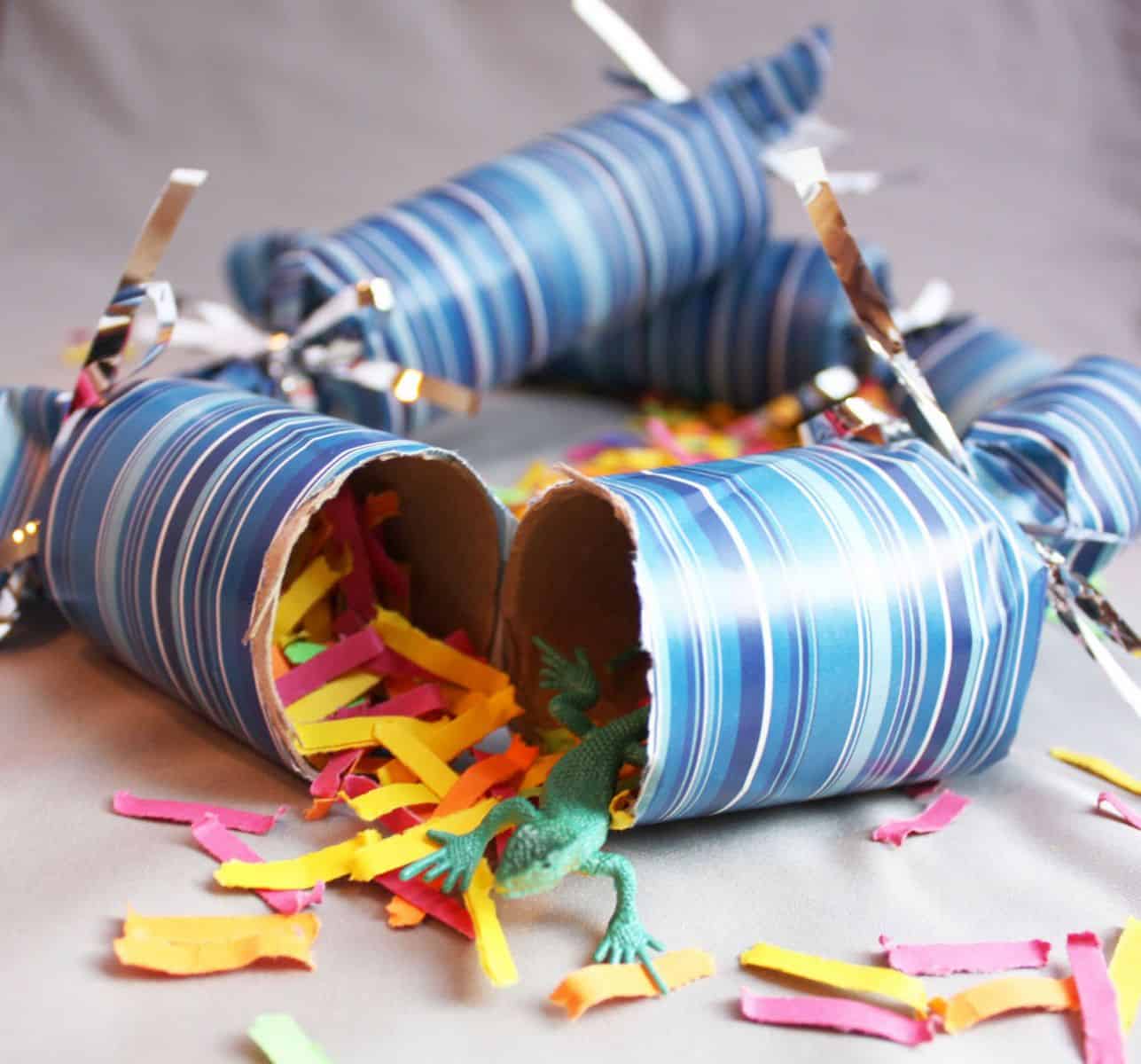 Paper Tube Toppers (via Repeat Crafter Me) A super easy recycled craft that makes good use of toilet paper tubes and leftover gift wrap.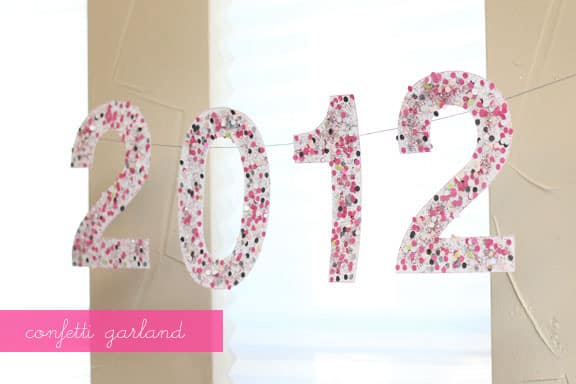 Glitter Garland (via Warm Hot Chocolate) Need a last minute new year's garland? This is an easy cardstock one you can throw together with sparkly glitter and confetti details.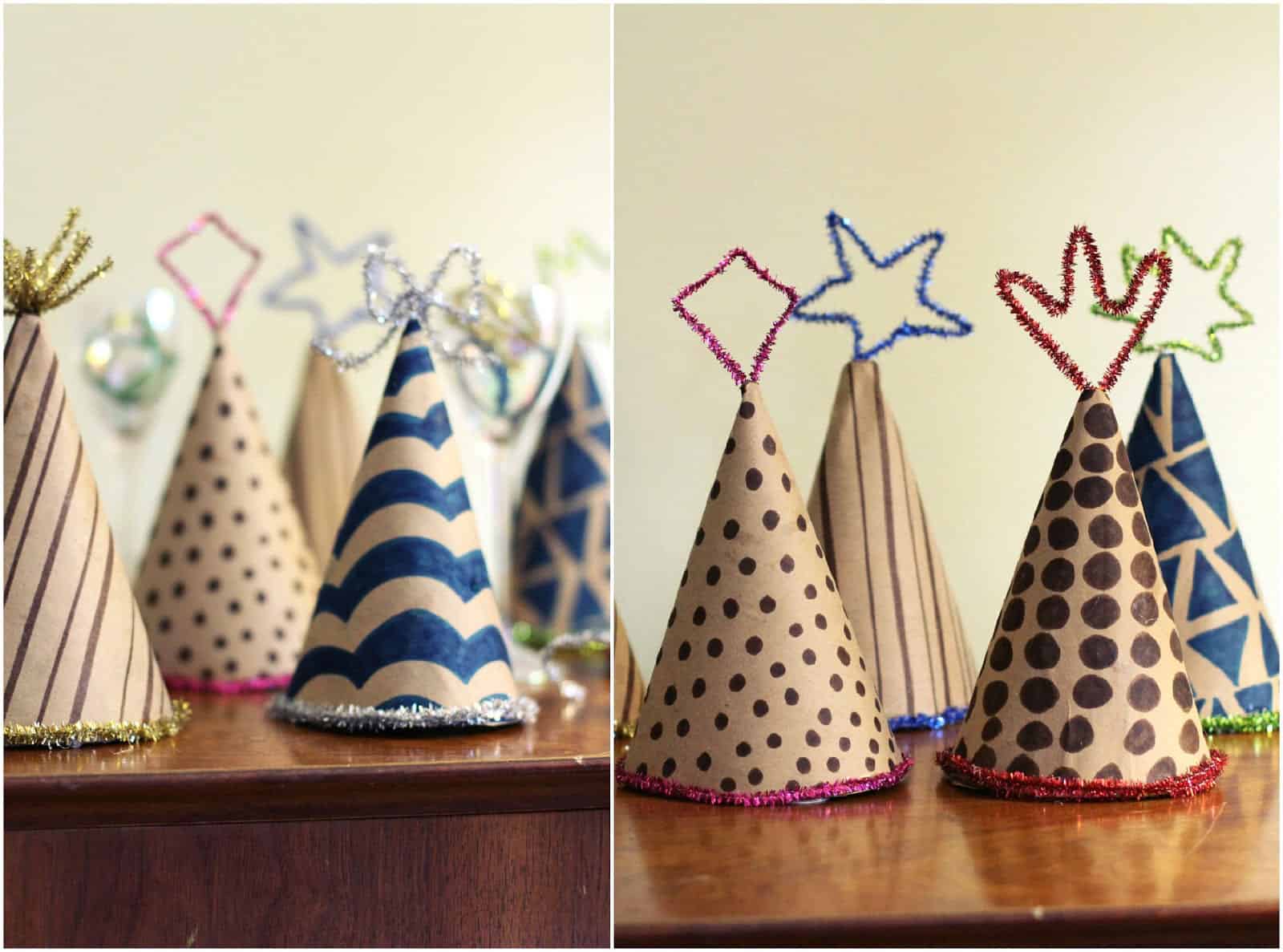 Kraft Party Hats (via Salsa Pie) This creative party hat craft will keep kids happy and busy coloring while waiting for the countdown.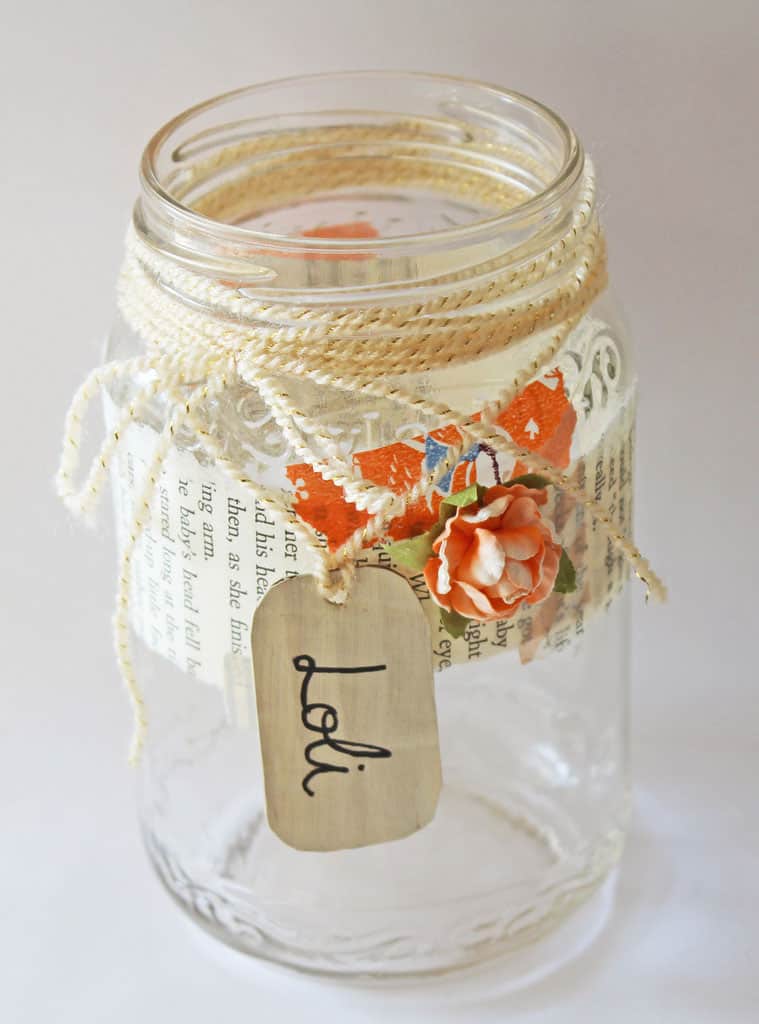 Memory Jar (via Stellaire) Love this idea of writing down good things that happen throughout the year to pull out and remember next new year's eve. Or you can ask kids what their new year's resolutions are and place them in the jar as reminders all year long.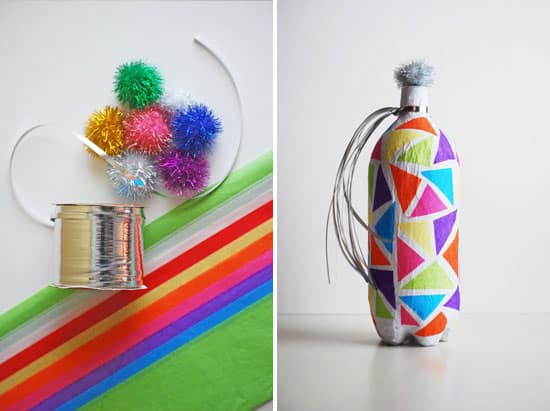 Bright Noisemaker (via Sweet Little Peanut) A colorful and bright noisemaker that's easily made from recycled plastic bottles.