As a mom of 2 young kids under age 5, I find sourcing dinner ideas to be one of the toughest challenges of the job. Not only do I have to cater to picky eaters, I'm often rushed for time. As many parents know, that prime time in the early evenings can be a flurry of activities, especially if your kids are coming home hungry or tired from school.
Therefore, I tend to gravitate towards preparing meals that are quick, hassle free and ones that the entire family can enjoy (I know I'm not the only parent who feels this way!). Here are 11 delicious kid-friendly meals that will hopefully make dinner time a bit less harried and more peaceful.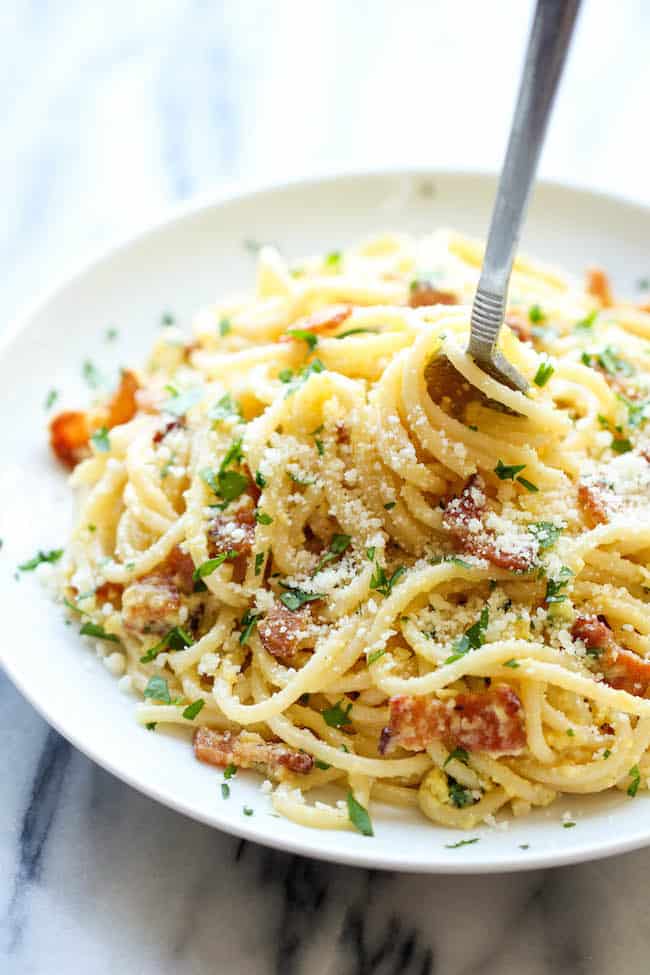 Spaghetti Carbonara (via Damn Delicious) There's something about that combination of eggs, pasta and bacon that just can't be beat. This classic pasta dish is an easy one to whip up for any weekday dinners.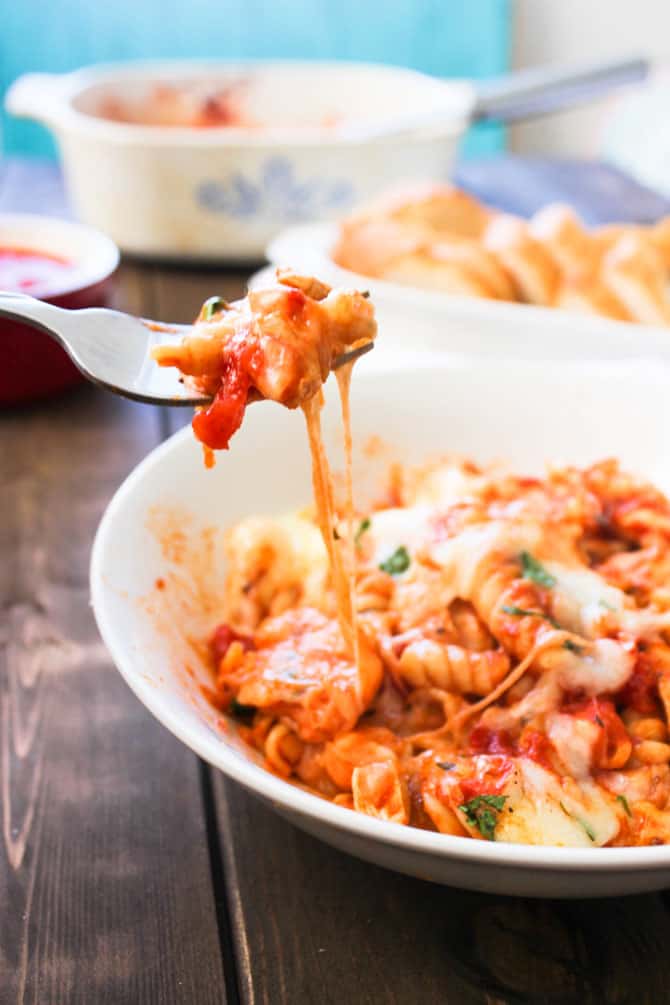 Chicken Pasta Bake (via Brunch Time Baker) This cheesy chicken dish only requires 4 ingredients and makes great use of leftover chicken.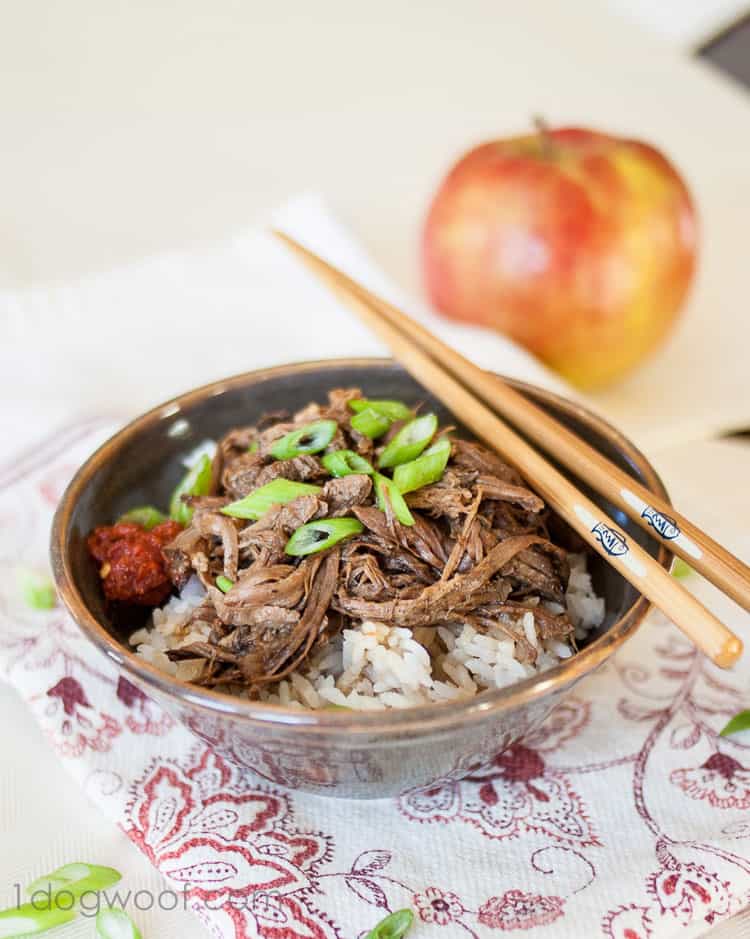 Asian Crockpot Pulled Pork with Apples (via One Dog Woof) Let your slow cooker do all the work with hardly any ingredients with this flavorful Asian inspired pork dish.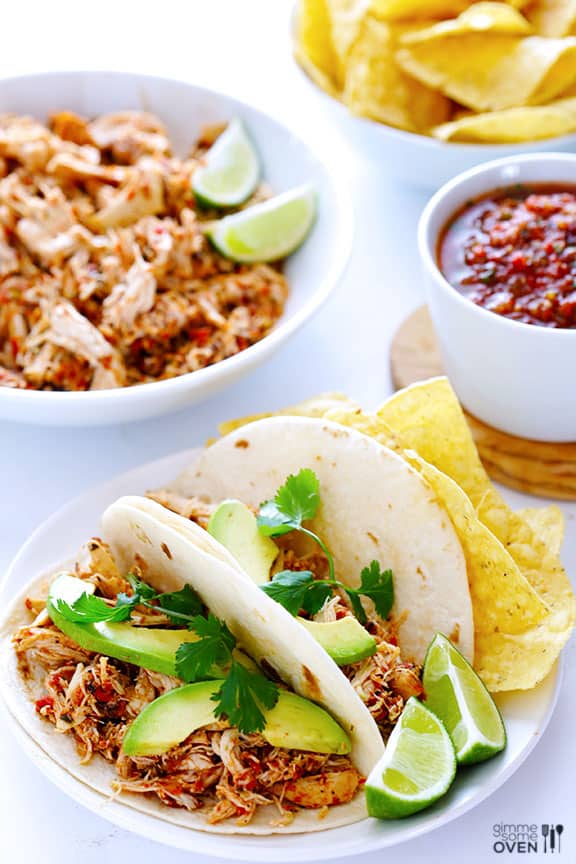 2 Ingredient Slow Cooker Chicken Salsa (via Gimme Some Oven) Yes that's not a typo. Only 2 simple ingredients are needed to make this Mexican inspired dish which you could easily dress up to make yummy tacos.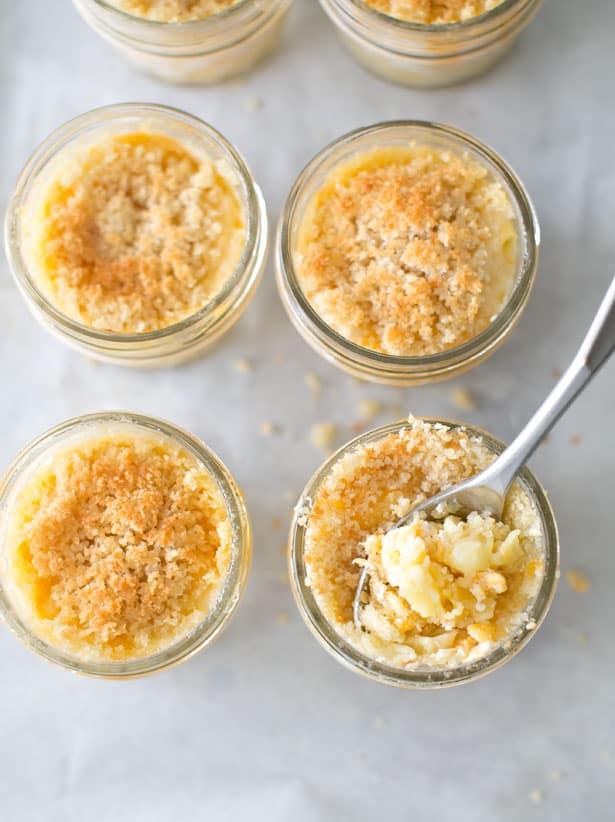 5 Minute Mac and Cheese in a Jar (via hello, Wonderful) 5 minutes of prep with just 5 ingredients? It doesn't get any easier than that. Check out our version of this kid-friendly classic dish, in a jar!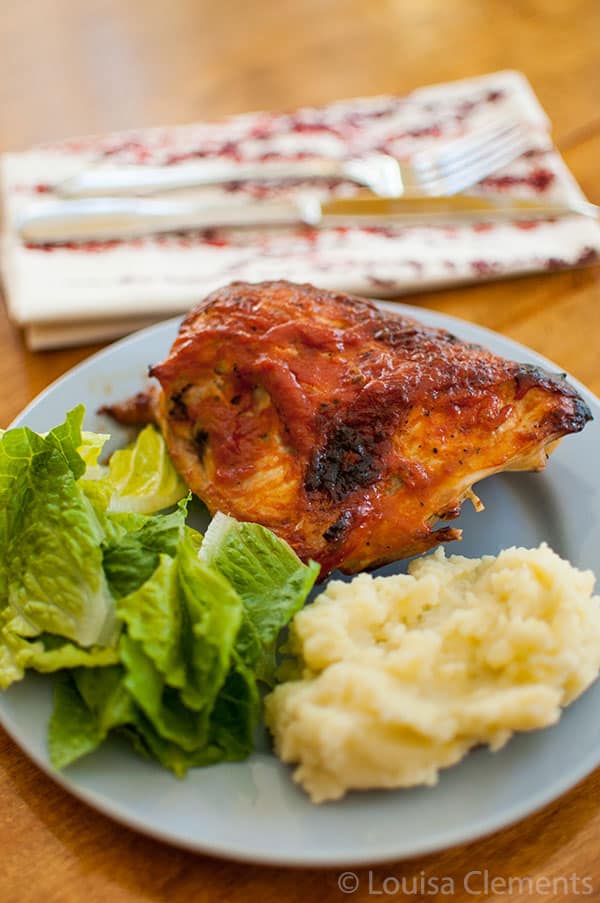 Oven Baked BBQ Chicken (via Living Lou) Not only is this BBQ chicken quick and easy, it's made with homemade (not jarred) BBQ sauce.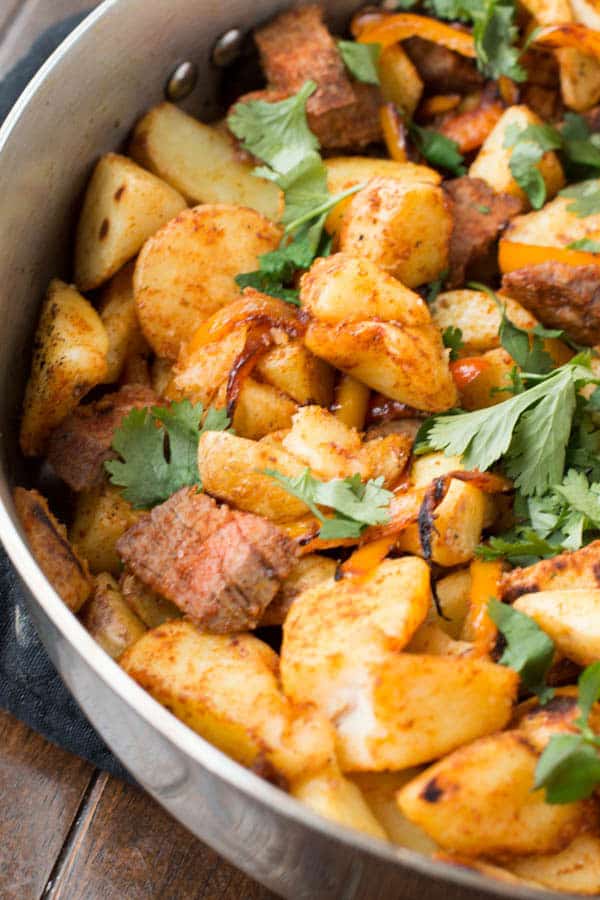 5 ingredient Steak Hash (via Oh, Sweet Basil) This hearty one pot meal is made easy with packaged pre-cut potatoes and great for those days you want something that's filling and good for a crowd.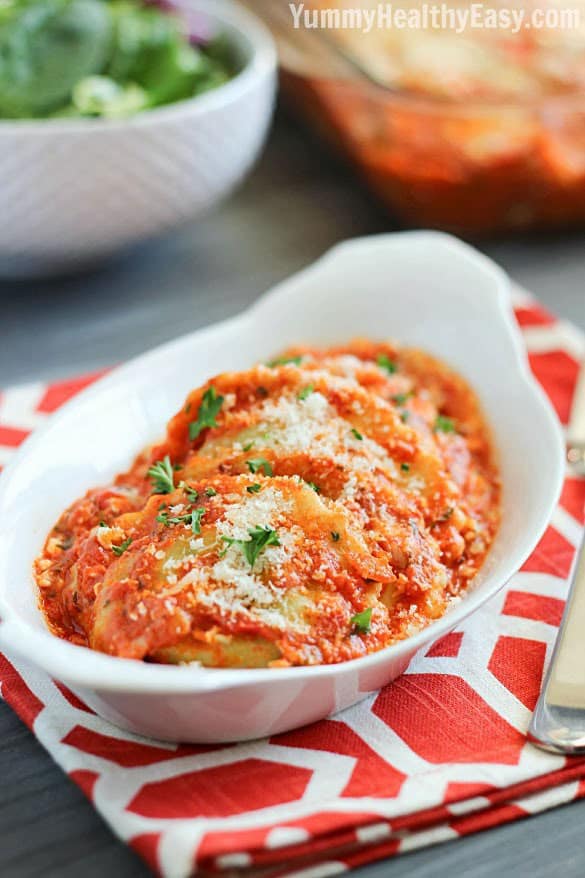 Creamy Baked Ravioli (via Yummy Healthy Easy) Make store bought ravioli extra special by baking it with a creamy and cheesy sauce.
Gnocchi With Brown Butter and Broccoli (via Home Shoppe) This is a quick way to serve up gnocchi and a great way to get the kids to eat their broccoli.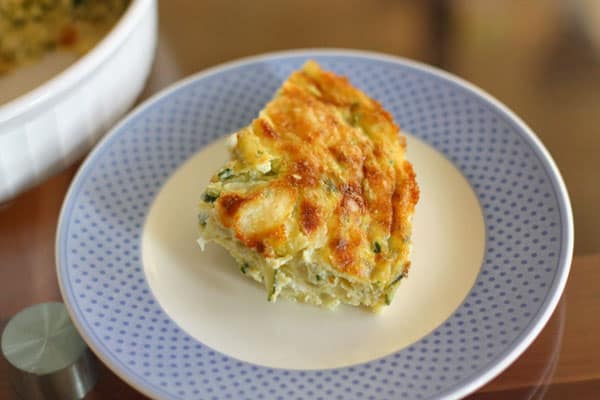 Zucchini Egg Bake (via Week of Menus) Just like a quiche without the crust, this egg bake's got zucchini for some healthy veggies and is an easy casserole to whip up any time of the week.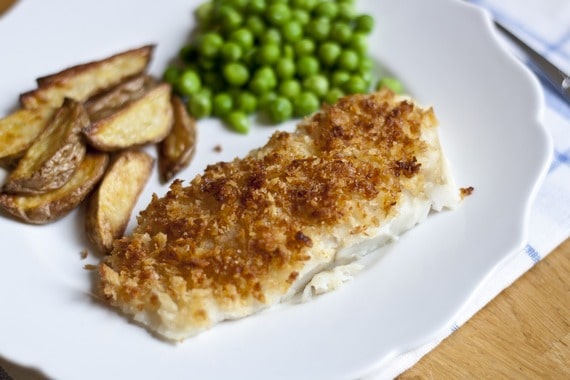 Easy Crispy Baked Panko Cod (via My Little Gourmet) Fish can sometimes be a tricky one to feed to kids. For picky eaters, this crispy parmesan potato chip crusted cod might just do the trick.
For more meal ideas, see:
15 Delicious And Kid-Friendly Slow Cooker Meals
12 Hearty Casseroles Kids Will Love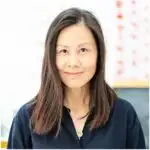 Agnes Hsu is a mom of three and has been inspiring parents and kids to get creative with easy activities and family friendly recipes for over 10 years. She shares her love for creative play and kids food to her 2MM+ followers online. Agnes' commitment to playful learning and kindness has not only raised funds for charity but also earned features in prestigious nationwide publications.