National Pretzel Day is coming up on Saturday April 26. I'm not sure who comes up with these zany, offbeat holidays, but they're a great excuse to make an ordinary day a mini celebration with your kids!
Here's a fun round up of 10 amazing kid-friendly pretzel recipes. If your kids are big fans of this salty snack (my kids eat them by the handful) you'll be inspired with these new ways to mix in pretzels into pretty much anything. Baked into cookies, dipped in chocolate or used as a crunchy crust on chicken tender (to name a few), these yummy pretzel foods are fun for kids to help make and try out in the kitchen!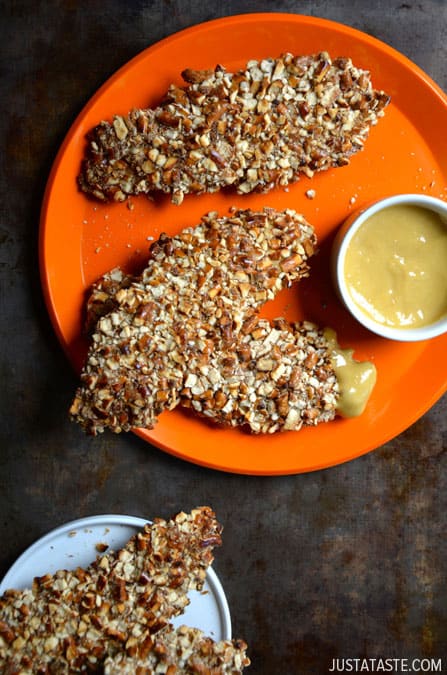 Honey Mustard Pretzel Chicken Tenders (via Just a Taste) Vary up your chicken tenders with this crunchy pretzel baked version which naturally pairs well with a tasty honey mustard dip.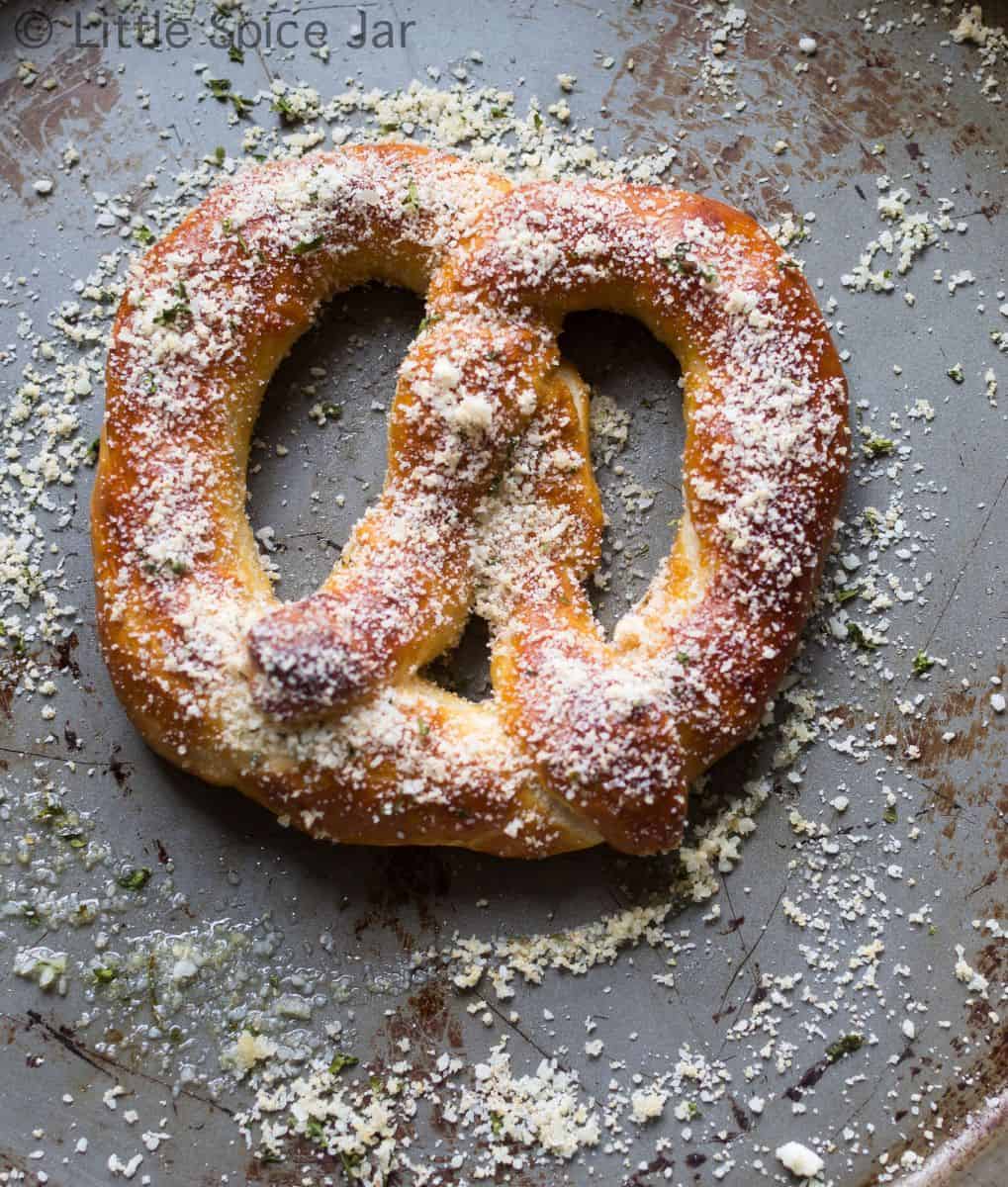 Soft Easy Pretzels (via Little Spice Jar) If you and the kids are big fans of Auntie Anne's soft baked pretzels found in malls everywhere, you'll love this easy homemade version you can pretty much customize with any of your favorite toppings.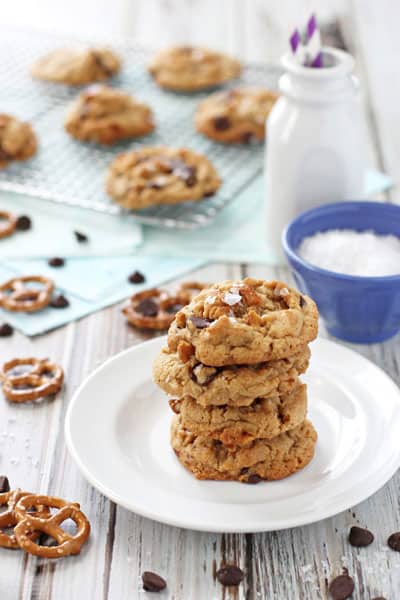 Peanut Butter Chocolate Chip Pretzel Cookies (via Cookie Monster Cooking) Inject a bit of salty and sweet with these soft baked chocolate peanut butter pretzel cookies.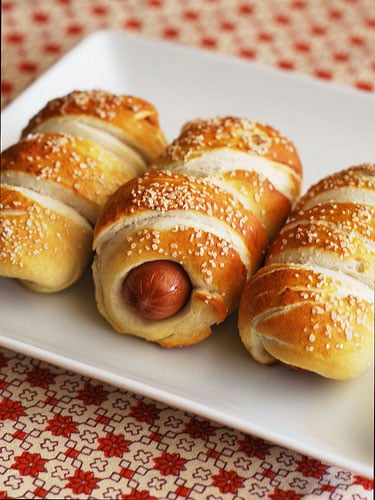 Pretzel Dogs (via Fake Ginger) Just like classic pigs in a blanket, except cased in a yummy pretzel bun, kids will love trying this new way to eat a hot dog.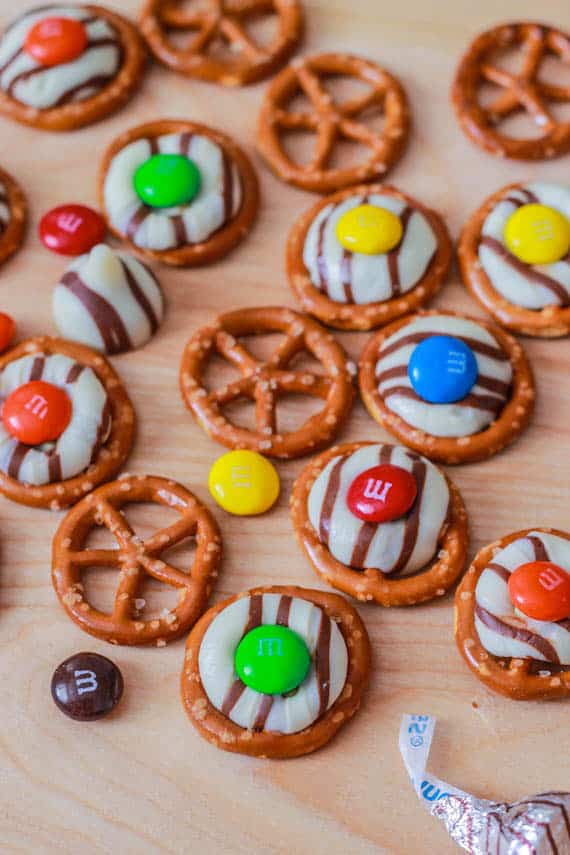 Pretzel Hugs (via Sally's Baking Addiction) These miniature treats take all but 5 minutes to make and can be dressed up with your favorite sprinkles or toppings.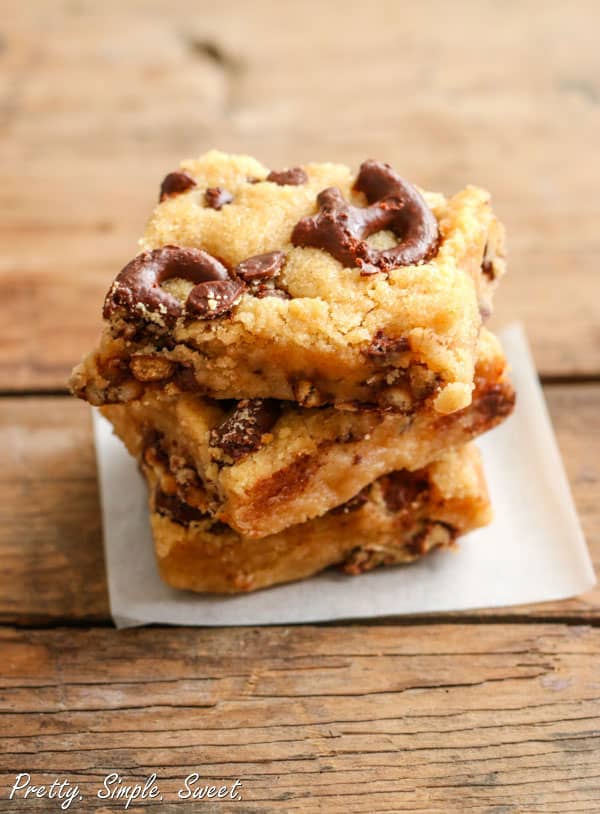 Peanut Butter Pretzel Bars (via Pretty. Simple. Sweet) These gooey bars come with a bit of a twist (a pretzel twist that is) and are quick to bake up in one pan.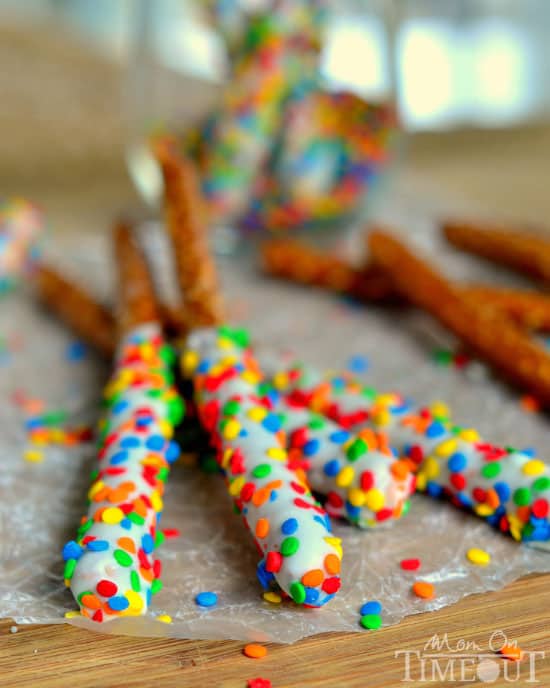 Rainbow Pretzel Wands (via Mom On Time Out) These are simply chocolate and sprinkle dipped pretzel sticks, but when you call them "rainbow wands" they become magical and tons of fun to eat (and play) with!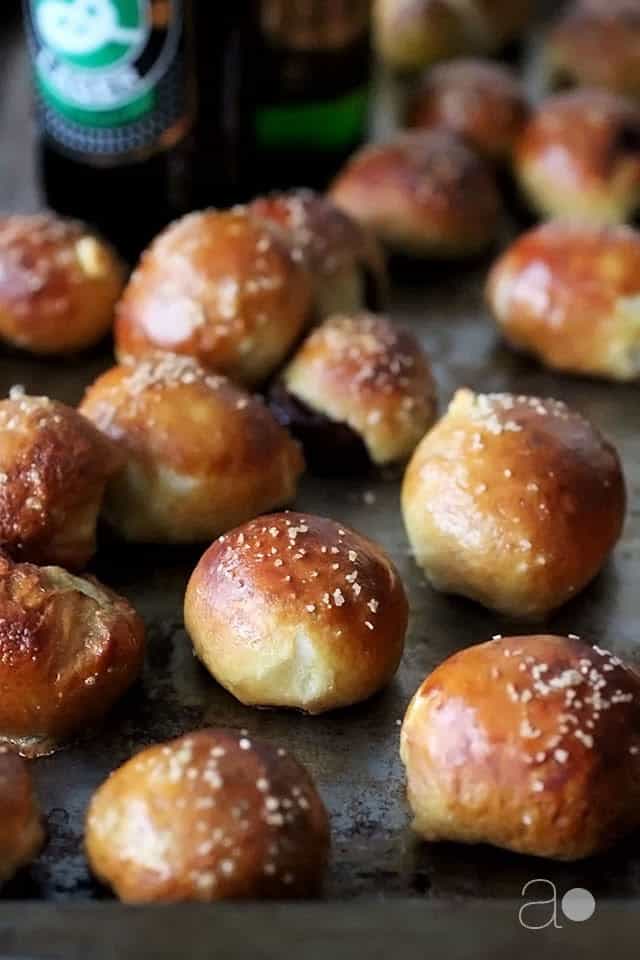 Stuffed Pretzel Bites (via Ambrosia) Pretzel bites are the perfect size for little hands to snack on and can be filled with an endless possibility of sweet or savory fillings.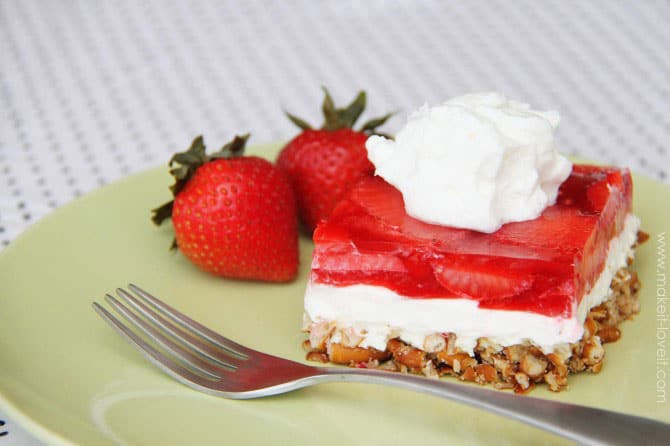 Strawberry Pretzel Dessert (via Make It & Love It) How ingenious is this pretzel crust? Paired with strawberries and cream, it makes for a fabulous sweet and salty summer treat!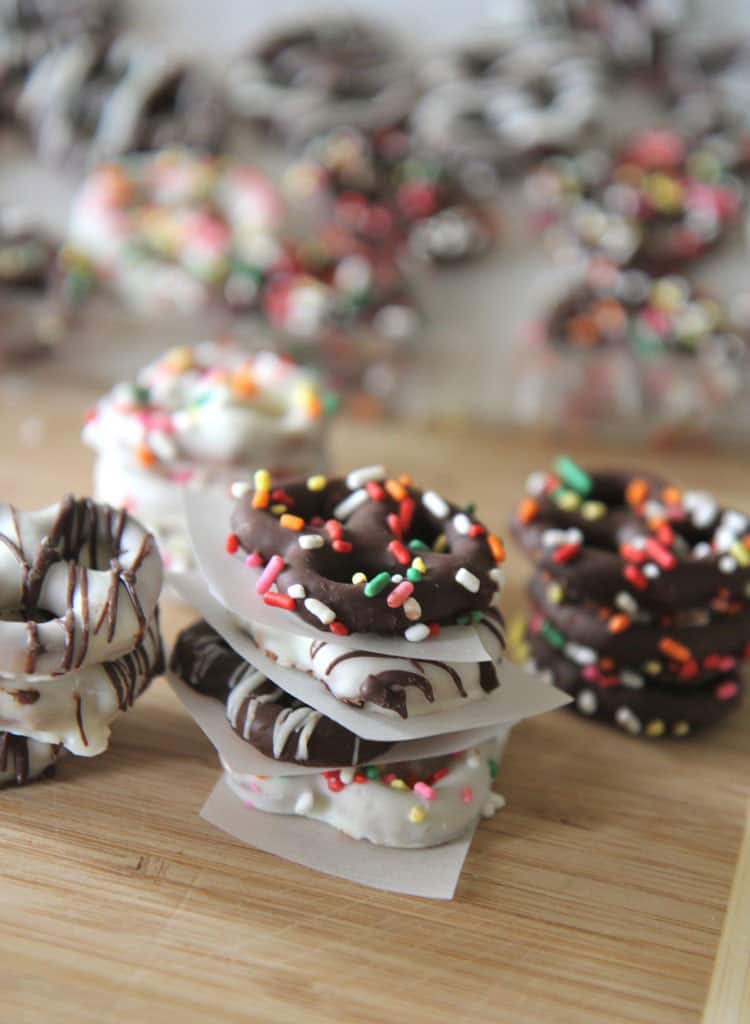 Chocolate Dipped Pretzels (via Divas Can Cook) Find out how to make perfect looking chocolate dipped and sprinkled pretzels every time with this helpful step by step tutorial and video.
For more kid-friendly foods, see:
7 Clever Ways to Eat Frozen Waffles
10 Irresistible Desserts on a Stick
9 Inventive Ways to Eat Hot Dogs
11 Kid-Friendly 5 Ingredient Dinners

15 Delicious And Kid-Friendly Slow Cooker Meals

12 Hearty Casseroles Kids Will Love