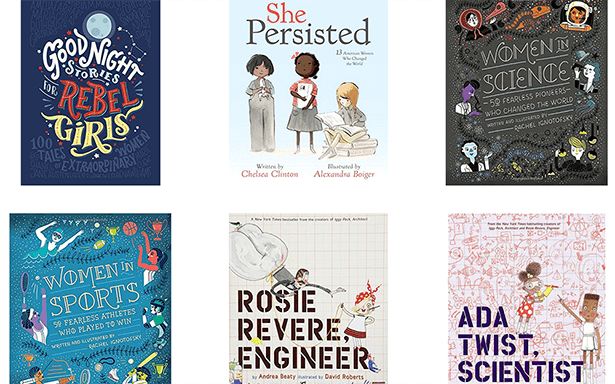 My daughter is 8 years old and I find that a great age to open up discussions with her on strong female role models; what that means and how she can be empowered to be or do anything she wants when she "grows up." It's never too early to instill confidence, courage and a positive mind-set in young girls that they can run the world (if they choose). Here are some of our favorite books highlighting fierce females from past, present (and fiction) with the resounding message that the "future is female."
Which are your favorite books that show off empowering females?
Make sure to check out our picture book list of 10 Fabuous Female Picutre Book Characters.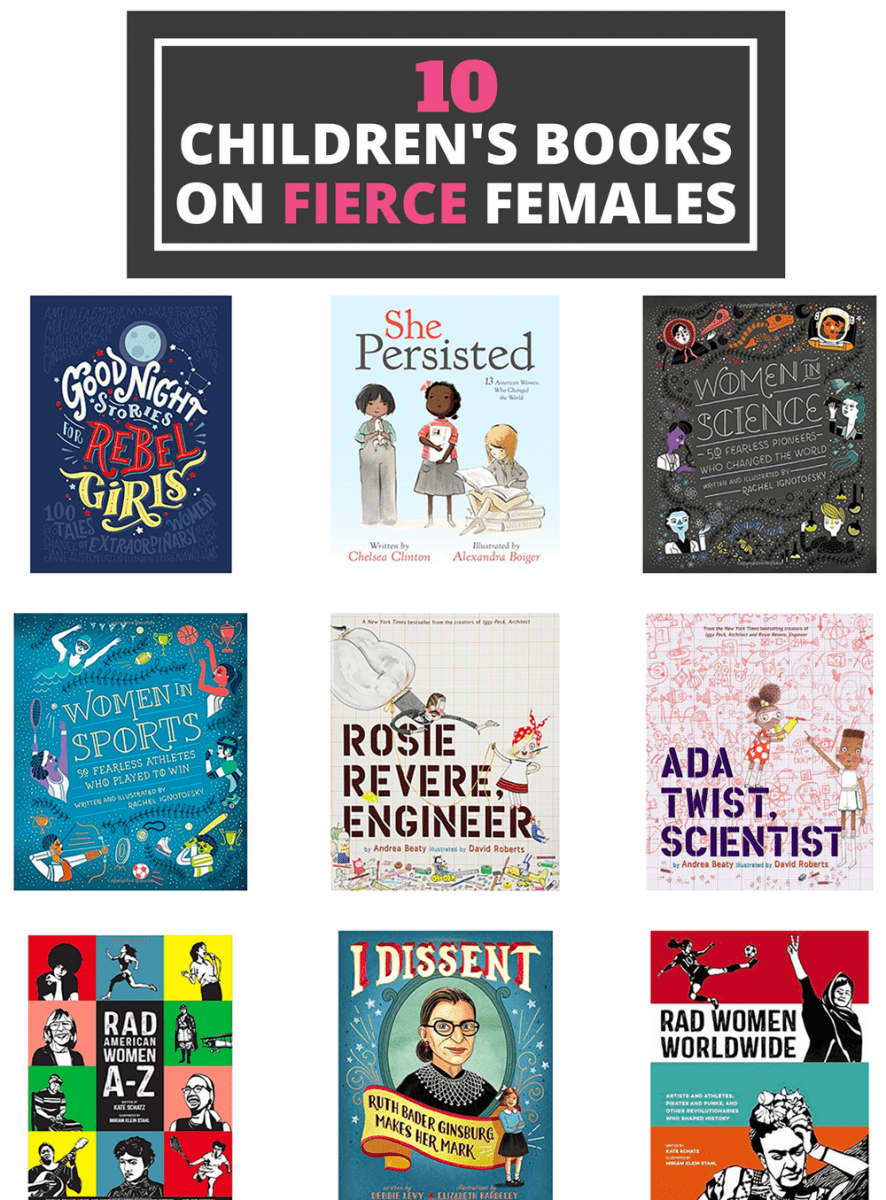 Make sure to click on the links below to go to the book's full description and reviews.
______________________________________________________________________________________________________

Disclosure: Some of the links in the post above are "affiliate links." This means if you click on the link and purchase the item, we will receive a small affiliate commission. Regardless, we give our promise that we only recommend products or services we would use personally and believe will add values to our readers
Good Night Stories for Rebel
She Persisted: 13 American Women
Women in Science: 50 Fearless
Women in Sports: 50 Fearless
Rosie Revere, Engineer
Ada Twist, Scientist
Rad American Women A-Z: Rebels,
I Dissent: Ruth Bader Ginsburg
Rad Women Worldwide: Artists and
Strong Is the New Pretty: