Summer
is a time for fun and rest from the hectic school year, but it can also give way to the dreaded "summer slide," in which children regress in some academic areas (to varying degrees) because they're not attending school every day. Making sure your child gets in regular reading time every day will help prevent some of that "summer slide" and can even improve their reading fluency. It's important to choose books that kids will engage with and get lost in; books that they won't be able to put down. Today we're sharing a list of some of our favorite summer reads for 6 to 9-year-olds.
P.S. Check out 11 MORE Must-Read Chapter Books for Young Readers.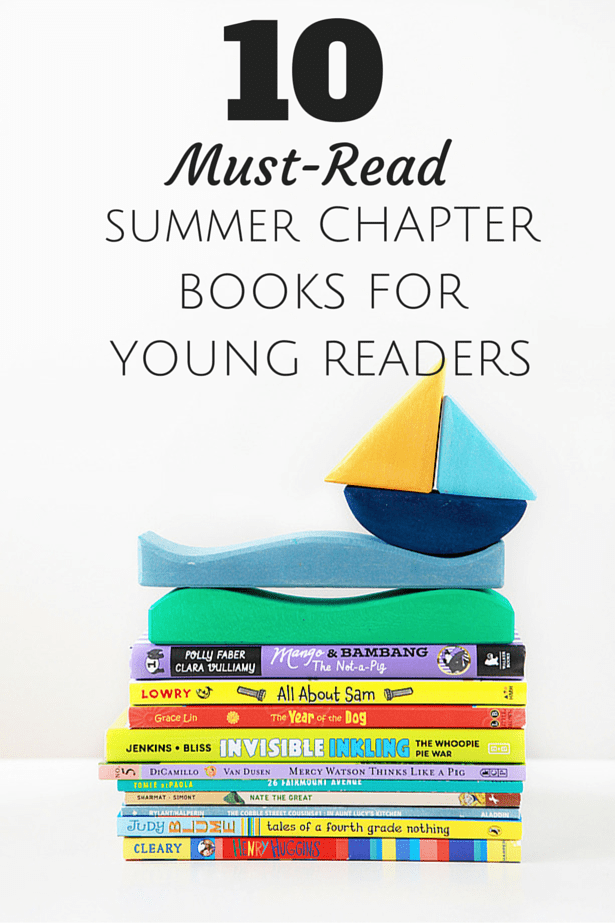 I included a variety of book levels since there is such a wide range of reading skills at any given age, especially when children are ages 6-9. Children differ from each other in the amount of time that it takes them to learn to read fluently, so if you look at a group of 100 six-year-olds, they will all be reading at different levels. The titles in this list are mostly for children who are fluent readers. There are so many factors that affect when a child becomes a fluent reader—their linguistic ability, developmental readiness, phonemic awareness, how much phonics instruction they've received, how much practice they get at home (independent and guided), how much access they have to books at their level and just above their level at home, how much they actually like reading and how frequently parents read aloud to them at home.
Along with each book title is its lexile level, which according to lexile.com is a "scientific way to match readers with text using the same scale." I started looking at lexile measures in the last six months and have found them to be extremely helpful in selecting texts for my own daughter. According the website, "within a range from 100L below to 50L above his or her lexile measure, a reader is expected to comprehend the text well enough to understand it, while still experiencing some reading challenge."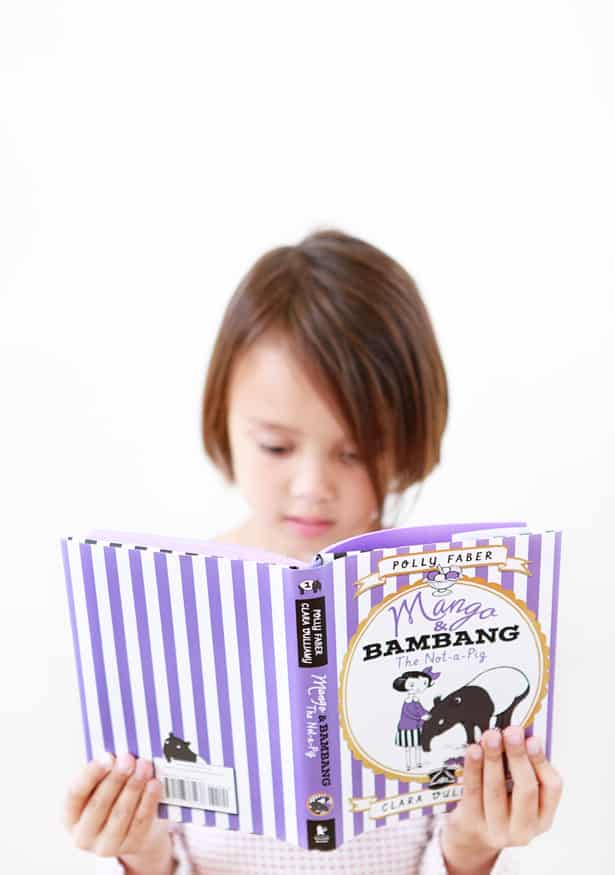 A few more things to consider—more and more research is showing that children devote less time to reading for fun as they get older, which affects their academic performance (especially reading comprehension of complex texts and writing skills) in school. This is all the more reason to make sure they have books on hand at home that they can read for enjoyment. This will help foster a lifelong love of reading.
Another way to promote positive attitudes towards reading and a natural love for it is to set aside a time to read aloud to your children every day. Jim Trelease discusses the compelling research and benefits behind reading aloud to your children in his amazing work, The Read-Aloud Handbook. It's probably one of the most important books about education that I've ever read. I highly recommend it if you want to know how to help your child excel and reach their potential in school, and in life.
Setting a daily family reading time—even just twenty minutes a day—where everyone picks up their current favorite book and spends time reading it will reinforce the concept of reading for fun. Kids need to see that adults enjoy reading. If kids see that reading is a priority in grown-ups' lives, reading will take that same importance in their lives as well. That might sound easier said than done, what with the myriad activities, distractions and never-ending things on our to-do list that abound in our modern lives. But, commit to it, even just for four to five days a week and you won't regret it. Give it a go this summer. Make this your "summer of reading!"
And do check in every now and then this summer to let us know how your summer of reading is going, and if you have any books of your own that you'd like to recommend!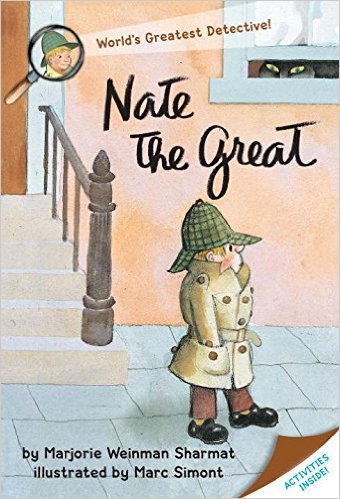 Nate the Great
Lexile range for the series: approximately 110-480L
Nate has two loves in life: pancakes and solving a good mystery. The Nate the Great series is a wonderful early chapter book series for increasing fluency in budding readers. His mysteries provide good fuel for early readers, spurring on their curiosity and honing their inferential, problem-solving and critical thinking skills. There's a good range of easier and more difficult books in the series, plus some repetitive text for building fluency and confidence in reading ability. The series was authored by Marjorie Weinman Sharmat.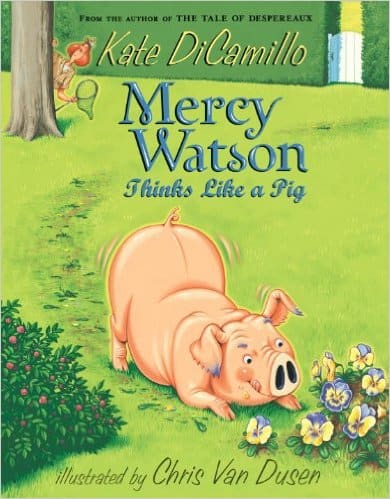 Mercy Watson Thinks Like a Pig
Lexile Measure: 380L
Mercy, the buttered toast-loving pig who lives with Mr. and Mrs. Watson at 54 Deckawoo Drive, takes a liking to the freshly-planted pansies next door. Unfortunately, they belong to the uber uptight Eugenia Lincoln who immediately calls animal control officer Francine Poulet. Francine is determined to catch the porcine culprit, and to do so, must think like a pig. This kooky tale was written by Newbery Medal winner Kate DiCamillo with illustrations by Chris Van Dusen. The Mercy Watson series is a nice transition for young readers from picture books to chapter books.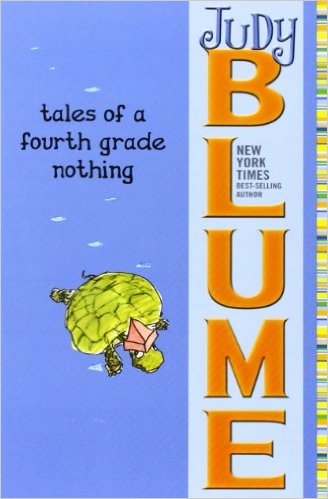 Tales of a Fourth Grade Nothing
Lexile Measure: 470L
If you read Tales of a Fourth Grade Nothing as a kid, you might have a vague memory of how hilarious it was. I read it for the first time in decades and laughed out loud at least a few times. And that was only after finishing chapter four. You know you have it rough when you have a two-and-a-half-year-old brother named Fudge who's always getting into trouble, like pretending he's a bird and flying off the jungle gym at the park or scribbling all over your group project with magic markers the week before before it's due. And to top it all off, everyone thinks he's cute and adorable! It is a unique talent to be able to write from a child's perspective with an authentic voice. Judy Blume nails it. This book is great for a reluctant reader and would make a terrific read-aloud, too.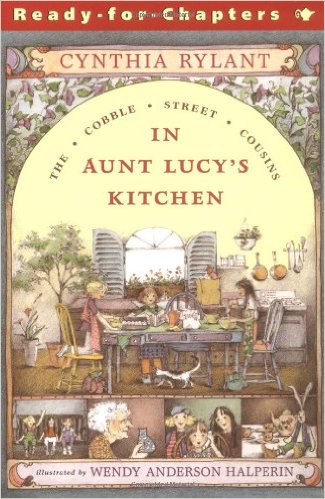 The Cobble Street Cousins: In Aunt Lucy's Kitchen
Lexile Measure: 550L
Rosie, Lily and Tess are nine-year-old cousins who move into their Aunt Lucy's light blue house on Cobble Street while their parents, who are ballet dancers, are out on tour for a year. It's the beginning of summer and they decide to start a cookie business selling their delicious cinnamon krinkles, but that's only the beginning of their summer adventures. In Aunt Lucy's Kitchen is the first book in this delightful series by Cynthia Rylant, with illustrations by Wendy Anderson Halperin.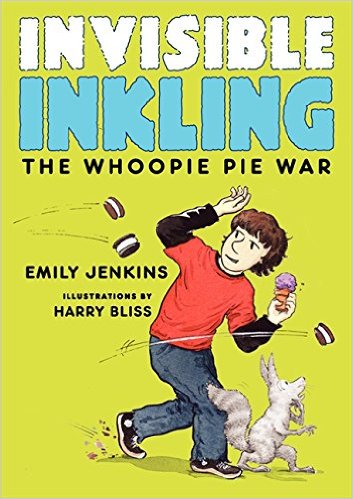 Invisible Inkling: The Whoopie Pie War
Lexile Measure: 580L
Invisible Inkling: The Whoopie Pie War wins the award for best chapter titles. The book starts off with "I Asked if We Could Get a Black Mamba," "They All Taste Like Baby Food" and "We Thought It Would Make a Good Splat." Hank Wolowitz and Inkling, his invisible bandapat, work hard to try to save his family's ice cream store from a new whoopie pie business that's trying to make inroads into their neighborhood. It's an extremely fun read with good pacing and clever dialogue. This is the third book in the Invisible Inkling series by Emily Jenkins, with pictures by Harry Bliss.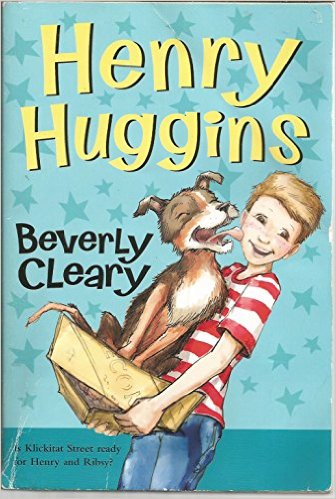 Henry Huggins
Lexile Measure: 670L
Henry is an ordinary lad living a pretty uneventful life until a dog named Ribsy walks onto the scene. The two become fast friends and get into a ton of mischief together. Henry is funny and honest, and is the kind of friend any kid would want to have. This book was what started it all for Beverly Cleary. Henry Huggins is the first novel in a five-part series of books about him and his chums on Klickitat Street, which are, in my opinion, quintessential summer books and requisite childhood reading. Henry Huggins would make an entertaining read-aloud as well.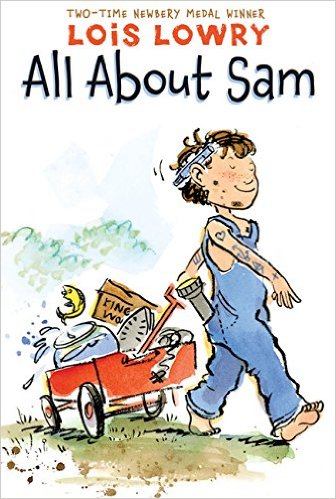 All About Sam
Lexile Measure: 670L
If you're familiar with Lois Lowry's Anastasia Krupnik series, you'll remember her little brother Sam. Now Sam gets to tell his own story, right from the beginning of his life, the day he was born. The first couple of chapters are written from his perspective as a baby and are pretty hilarious and imaginative. Because who really knows what babies are thinking? Other books in the series include Attaboy, Sam!, Zooman Sam and See You Around, Sam!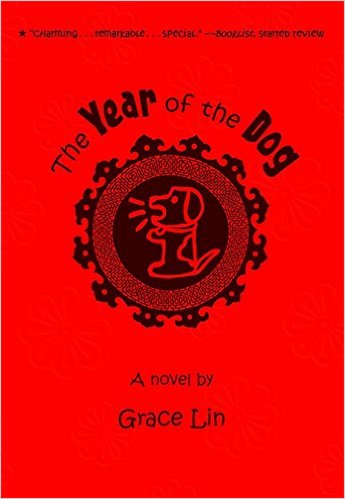 The Year of the Dog
Lexile Measure: 690L
The Year of the Dog is Grace Lin's autobiographical novel about growing up as an Asian American. Sprinkled with family history and traditions, it's about a young girl named Pacy who is forging her own path and "finding herself" during the Chinese Year of the Dog while really learning the meaning of family, friendship and heritage. Pacy is funny, relatable and enjoyable to get to know. If your child reaches the end of The Year of the Dog and asks for more, you're in luck. There are two sequels–The Year of the Rat and Dumpling Days.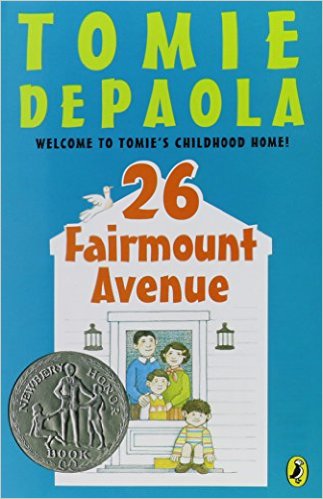 26 Fairmount Avenue
Lexile Measure: 760L
Author/illustrator Tomie dePaola gives a refreshingly matter-of-fact, sincere and humorous account of some his early childhood years, including the construction of his family's new home at 26 Fairmount Avenue and surviving a hurricane as well as his first day of kindergarten. And of course, Tomie's illustrations appear throughout the book, making it that much more terrific to read. It's a great book for his fans as well as kids who wonder what an author or illustrator was like when they were young like them. It also provides insight into what life was like in the 1930s. 26 Fairmount Avenue is the first in Tomie's autobiographical chapter book series about his childhood and is a winner of the Newbery Medal.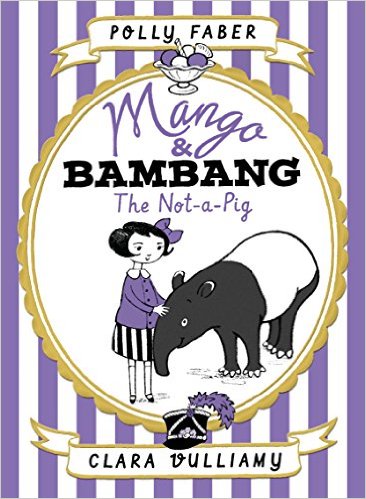 Mango and Bambang: The Not-a-Pig
Age Level: 7-9
Mango Allsorts, who lives with her papa at the top of a tall building in the middle of a very, very busy city, is the kind of girl who is good at all sorts of things. Bambang, an Asian tapir who has run away from the jungle, crosses paths with Mango and eventually comes to live with her. Polly Faber and Clara Vulliamy are the British duo behind this unique illustrated novel about Mango and Bambang's newly minted friendship and their adventures together. The interaction of text, pictures and design is playful and clever and make Mango and Bambang a unique chapter book and lovely read. Mango and Bambang: The Not-a-Pig will be officially released in the U.S. on June 28th, but if you can't wait until then, you can order a copy of it from Book Depository (with free shipping, to boot!).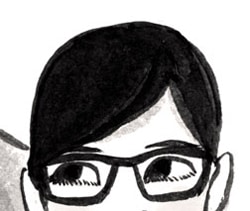 Michelle Sterling is a speech-language pathologist, photographer and mother of two. You can find her sharing books she loves on Instagram and on her blog Avery and Augustine.
______________________________________________________________________________________________________

Disclosure: Some of the links in the post above are "affiliate links." This means if you click on the link and purchase the item, we will receive a small affiliate commission. Regardless, we give our promise that we only recommend products or services we would use personally and believe will add values to our readers.