Pancakes are a favorite breakfast treat in our household and no doubt in many homes. There's something about dipping slightly sweet, chewy bites into syrup that kids just love. Here are 10 mouth-watering pancake recipes with some of kid favorite toppings or flavors such as peanut butter banana, chocolate, blueberry, or apple. And even some healthier versions such as ones made with quinoa or oats.
What are some of your favorite ways to serve up pancakes to your kids?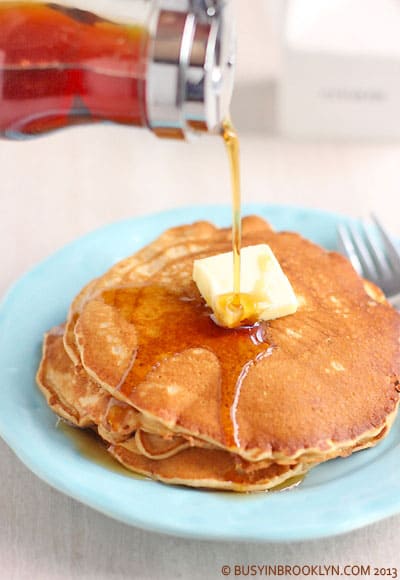 Speculoos Pancakes (via Busy in Brooklyn) Kids will love this pancake version made with the popular slightly spiced gingerbread flavor of Speculoos.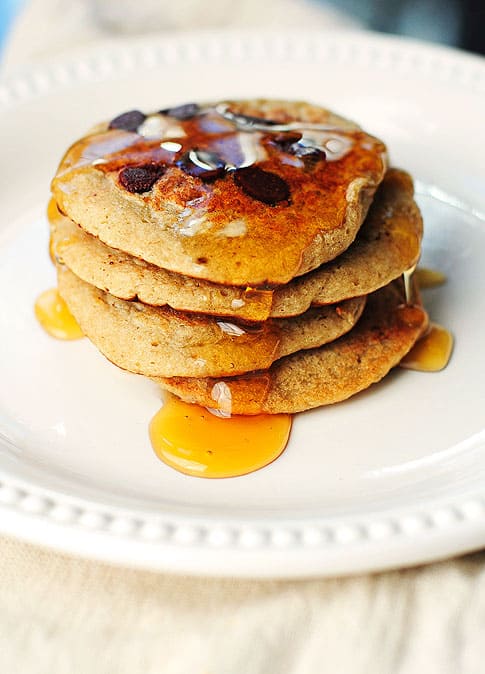 Oatmeal Chocolate Chip Pancakes (via She Wears Many Hats) These delicious healthy pancakes are also gluten and vegan free!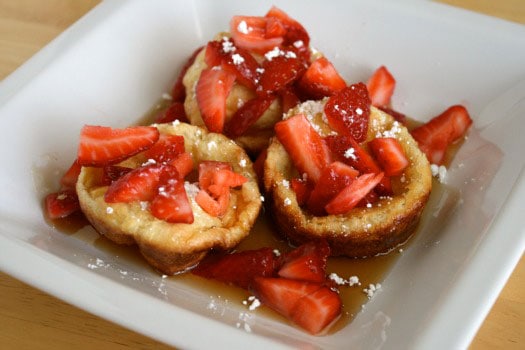 Pop Up Pancakes (via Make and Takes) German styled pancakes made in muffin tins make cute mini sized versions that are easy to eat.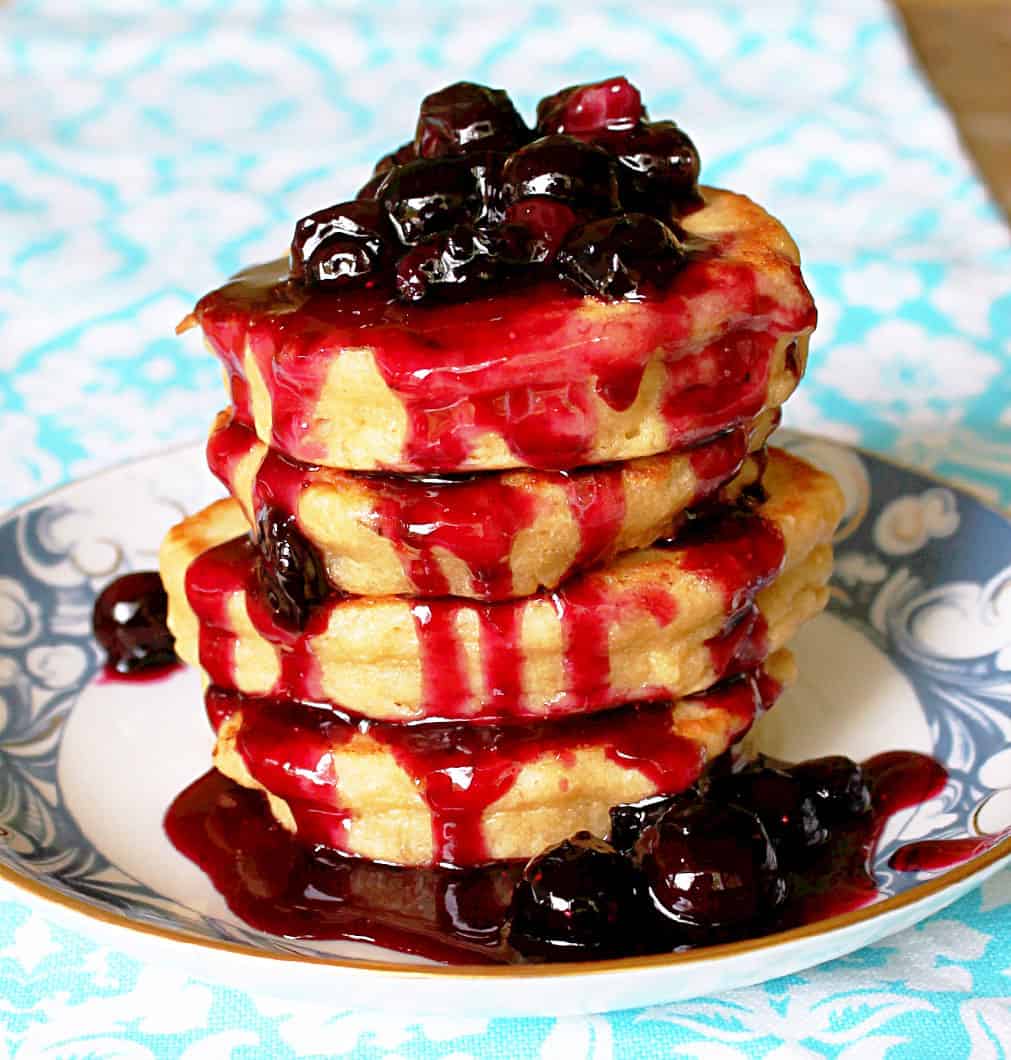 Banana Blueberry Pancakes (via Foodtastic Mom) A pancake loaded with fruit – the fresh blueberry sauce looks amazing!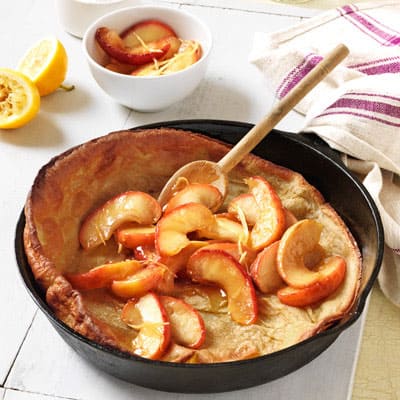 Caramelized Apple Pancake (via Fun and Food Cafe) Whip up one large pancake for the whole family to share with yummy caramelized apples on top to add sweetness and flavor.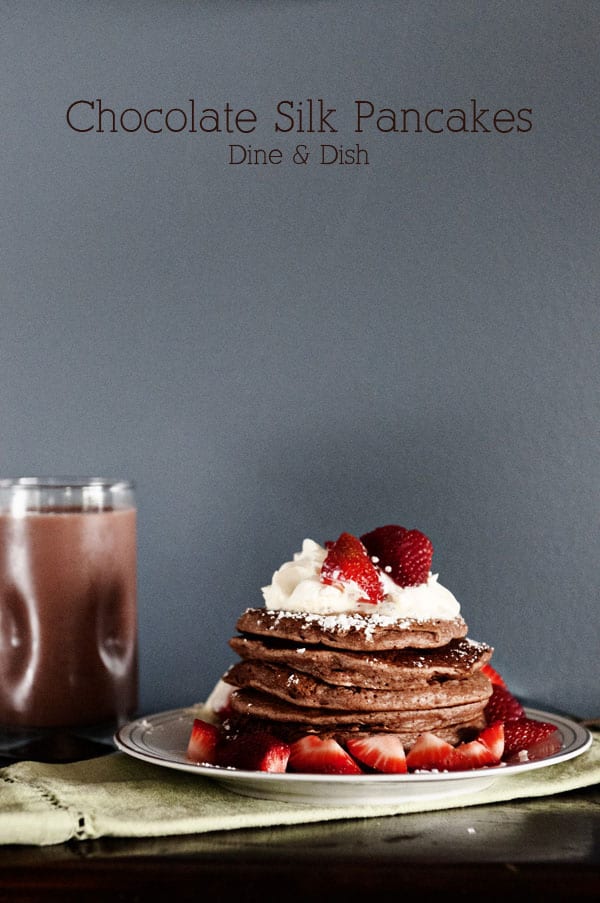 Chocolate Pancakes (via Dine & Dish) Either chocolate milk or chocolate soymilk can be used in this recipe which makes it less rich than it looks (and more kid-friendly).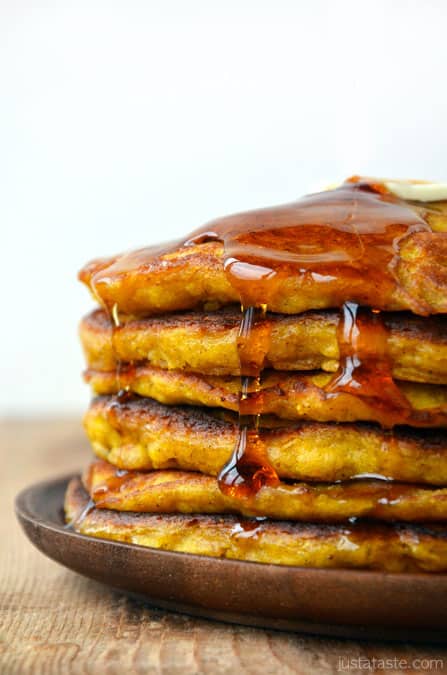 Pumpkin Pie Pancakes (via Just a Taste) All the flavors of a pumpkin pie to enjoy over breakfast.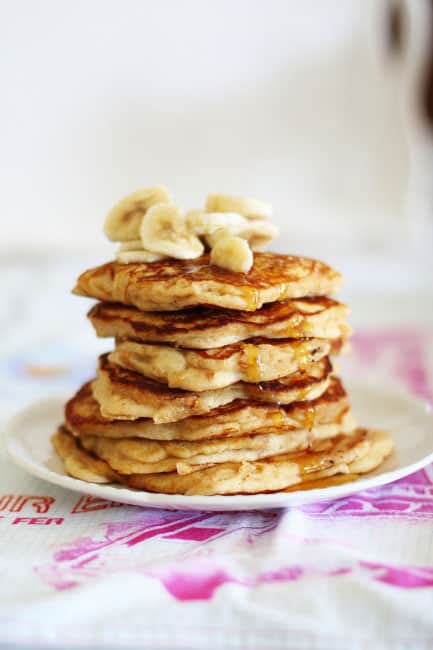 Peanut Butter Banana Pancakes (via A Splash of Vanilla) You can't go wrong combining two kid-friendly ingredients into one delicious pancake.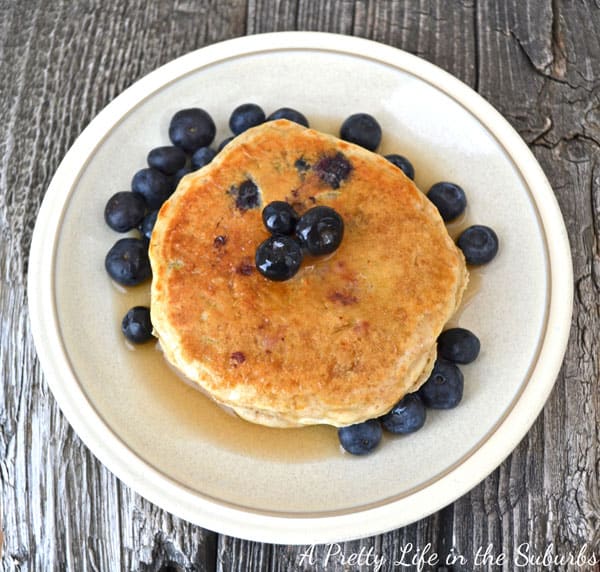 Blueberry Quinoa Pancakes (via A Pretty Life in the Suburbs) Made with whole wheat flour, these pancakes pack a healthy punch.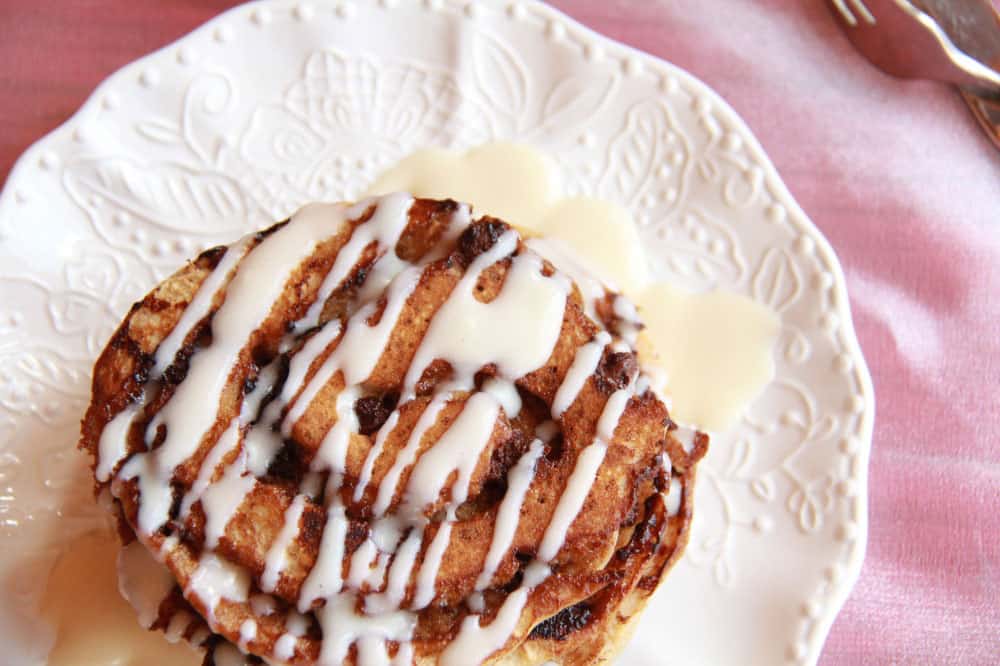 Chocolate Cinnamon Roll Pancakes (via Half-Baked Harvest) A pancake that looks and taste like a cinnamon roll with chocolate to boot equals heaven for kids.