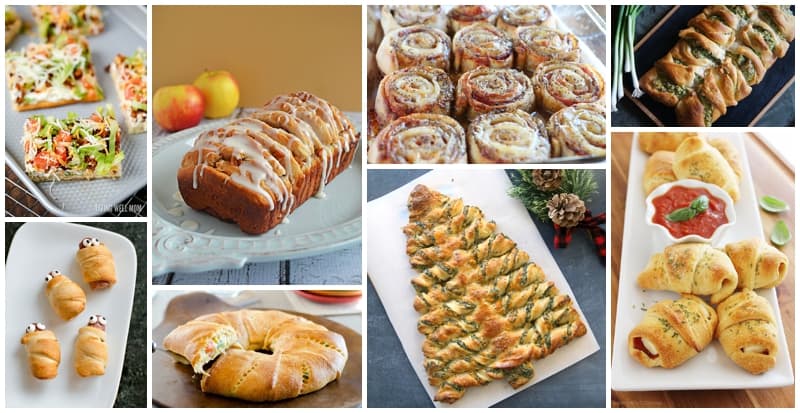 Some of our favorite easy meals and sides involve bread. The comforting feeling of warm dough nestled with cheese or other yummy ingredients is something the whole family can enjoy. Unfortunately, making dough from scratch takes a long time, and the kids (and adults) aren't always willing to wait. Pre-made dough tastes so great, and your family or guests may have a hard time telling you didn't make it yourself. These 10 delicious kid-friendly recipes using pre-made bread dough will have you stocking up on crescent rolls and refrigerated biscuits.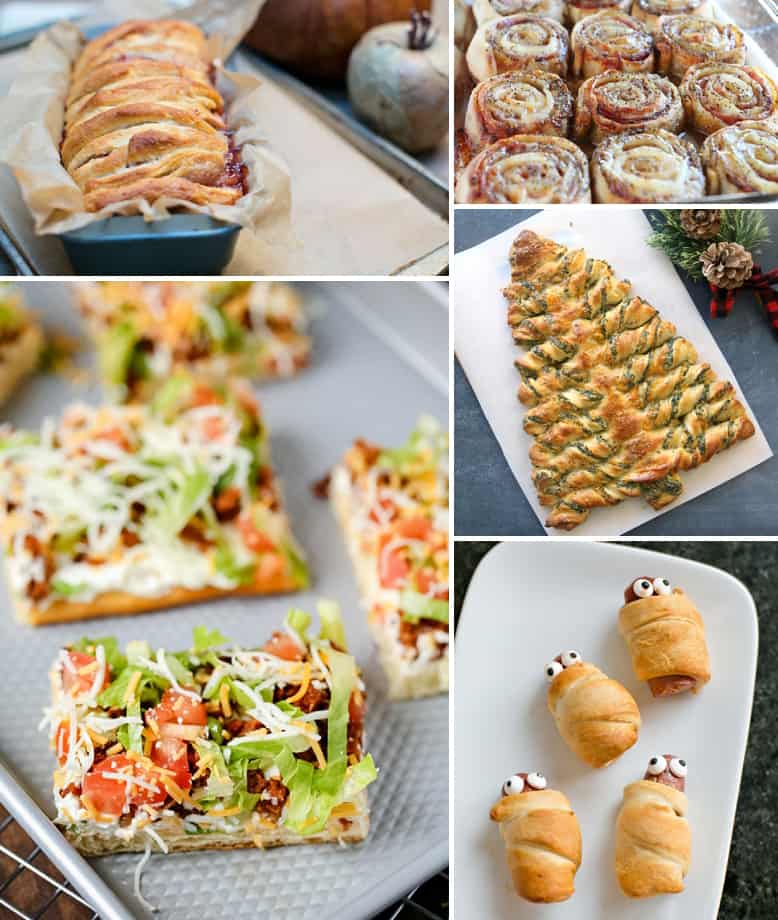 Peanut Butter Jelly Bread We could have PB&J every day, but why not put a new twist on an old favorite? Peanut butter, jelly, and flaky biscuits make this a hit in our household.
Ham and Cheese Rolls Add some honey ham and swiss cheese to rolled up dough for an out of this world party food or ready-to-go lunch.
Christmas Tree Spinach Breadstick These cheese and spinach filled breadsticks are so good you can eat the year-round. The added Christmas tree shape is a bonus for the holiday season.
Taco Pizza Made with mouthwatering crescent rolls and classic taco ingredients, this taco pizza is certainly to be in your family dinner rotation.
Mummy Hot Dogs These ghostly hot dogs are great any time of year. We love the (optional) candy googly eyes to give the dogs that added scary touch.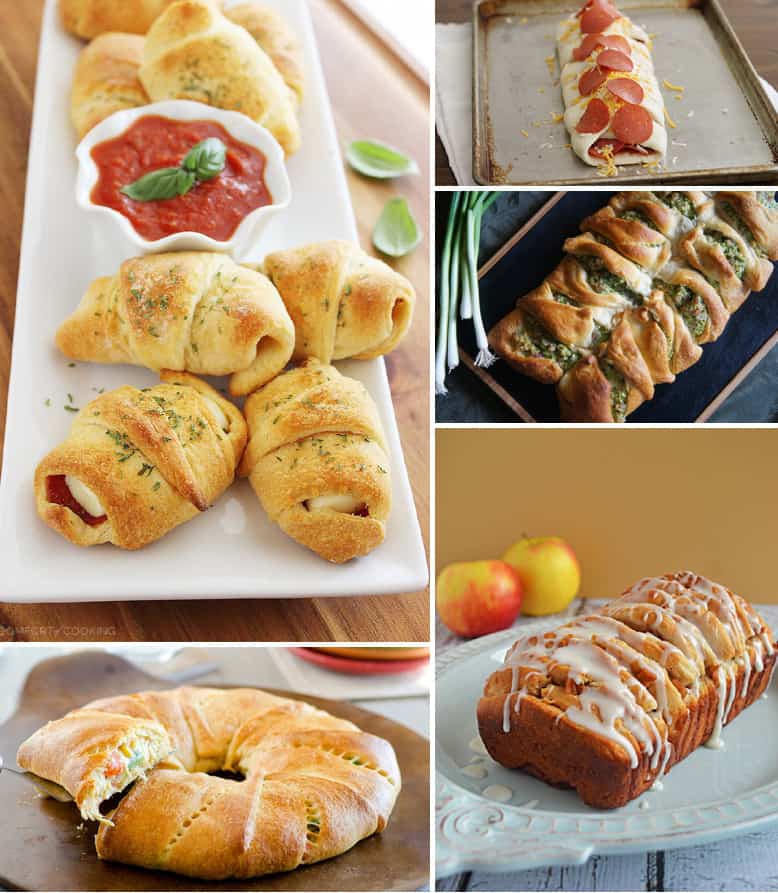 Pizza Crescent Rollups This pizza recipe uses crescent rolls for bite-sized goodness that everyone in the family will enjoy. We love our pizza crescent rollups with pepperoni.

Pizza Braid Another fun pizza idea. Rolling up a pizza crust for this calzone-like meal is a brilliant twist on a regular old pizza. Yum!
Broccoli Ham and Cheese Braid Don't be intimidated by the gourmet look of this braided dish. It's so easy to make with just a few simple ingredients. You and your kids will love it!
Chicken Pot Pie Who doesn't love chicken pot pie? Making it from scratch can be daunting, but this recipe using crescent rolls is so easy and just as tasty!
Apple Pull Apart Bread Dessert, anyone? Ready-made dough isn't just for suppertime. This apple-fritter like bread is out of this world.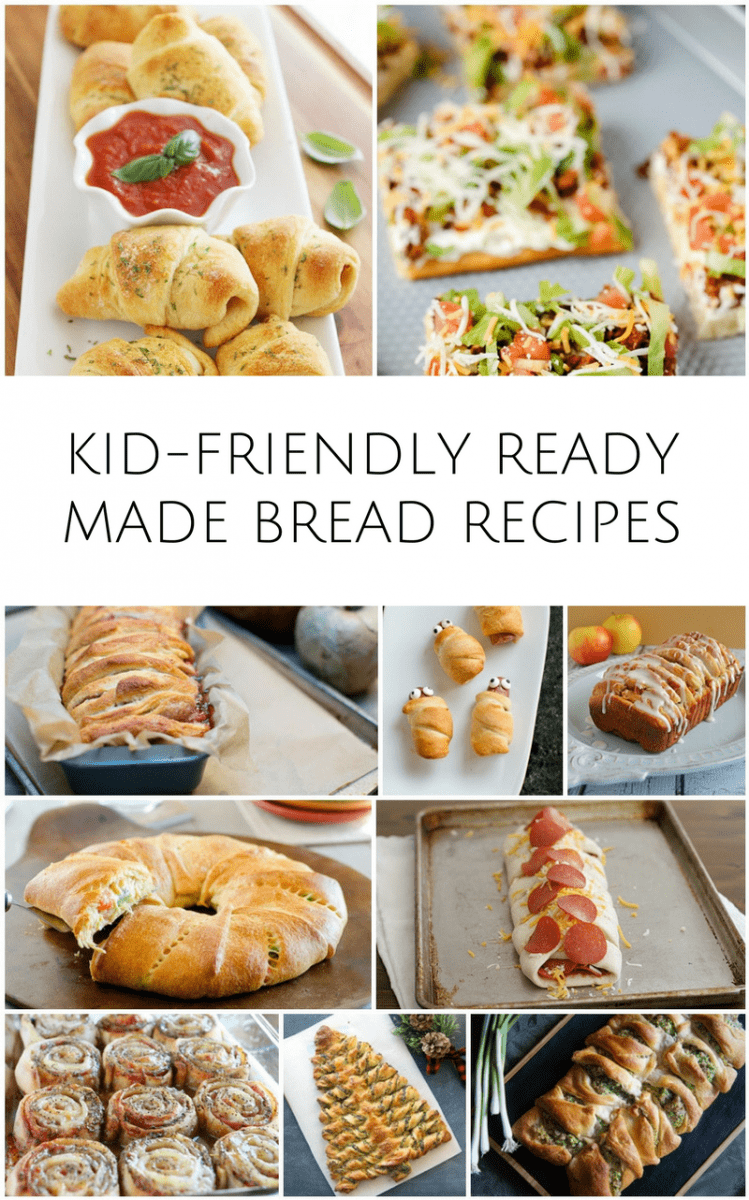 The next time you reach for ingredients to make pizza or pie crust at home, try some of these delicious 10 delicious kid-friendly recipes made with ready-made bread dough to spend more time eating with your family than slaving away in the kitchen!