This year has just flown by and I'm looking forward to wrapping the holidays up and celebrating the start of a new one. We typically spend New Year's Eve at home with the kids and have our own low-key party with just a few festive touches. Party blowers and poppers are a fun way to get kids excited about celebrating the new year. Make it a fun craft afternoon leading up to the evening by making paper and straw blowers, or easy poppers from paper tubes. These easy ideas will give kids something to look forward to as they count down the clock. How do you ring in the new year with the kids?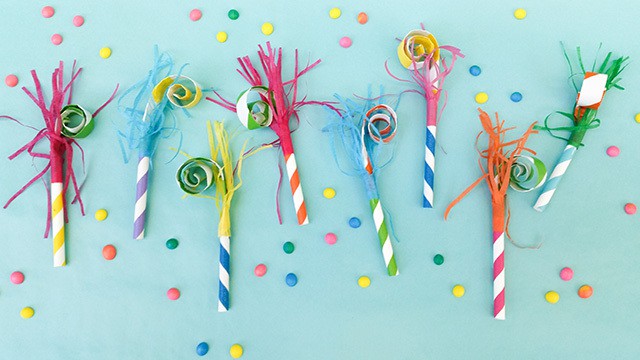 Mini Party Blowers (via A Joyful Riot)
Pretty paper straws and paper make cute and colorful mini blowers.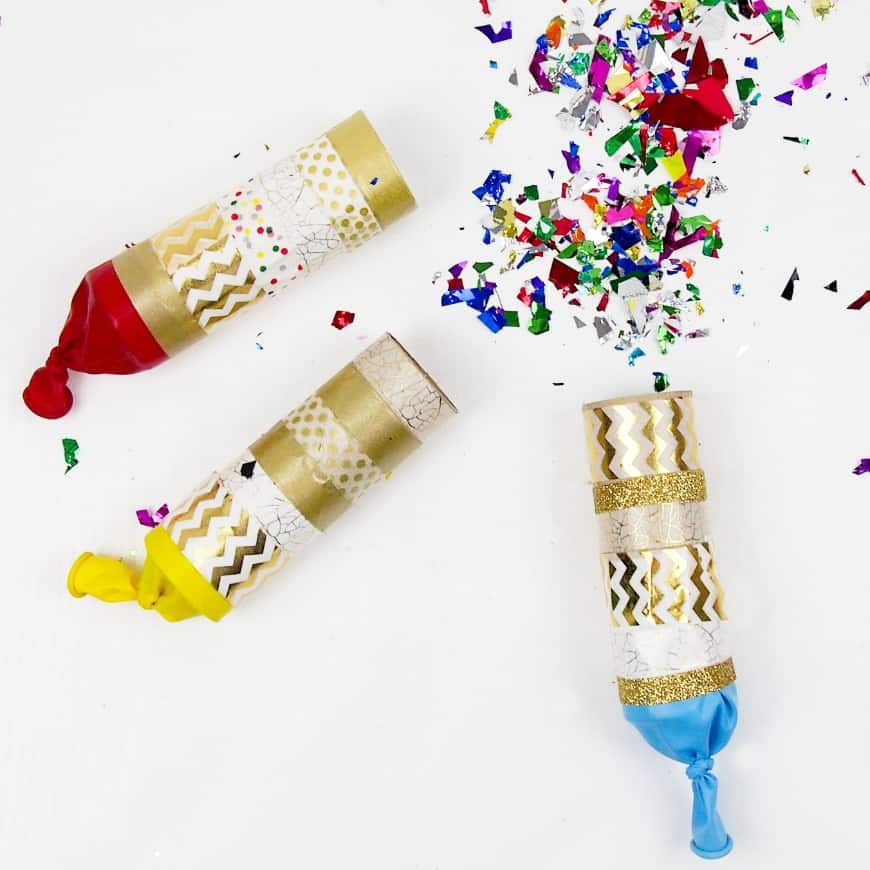 Toilet Roll Confetti Poppers (via Mum in the Mad House)
Use toilet paper tubes to make these sparkly poppers that are fun for any celebration!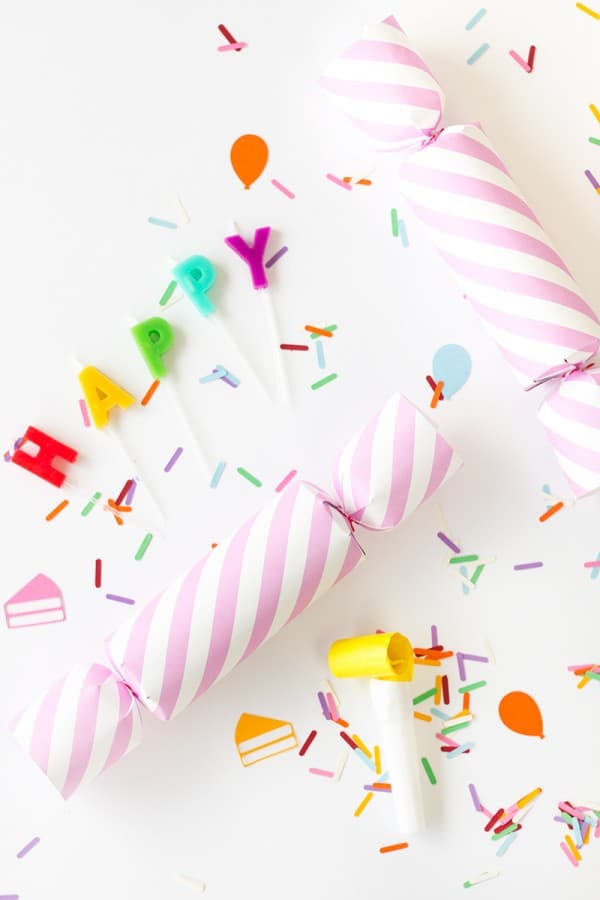 Confetti Popper (via Studio DIY)
If you have a Cricut, you'll find it super easy to follow the template to turn wrapping paper into a fun party popper filled with paper sprinkles.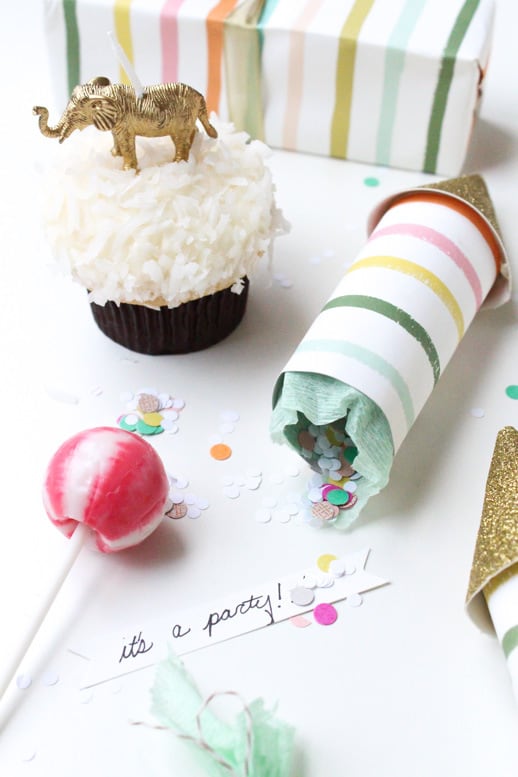 Glittered Party Poppers (via Sugar & Cloth)
Follow along the printable template to make these sparkly glittered top poppers. Kids will love them because they kind of look like rockets!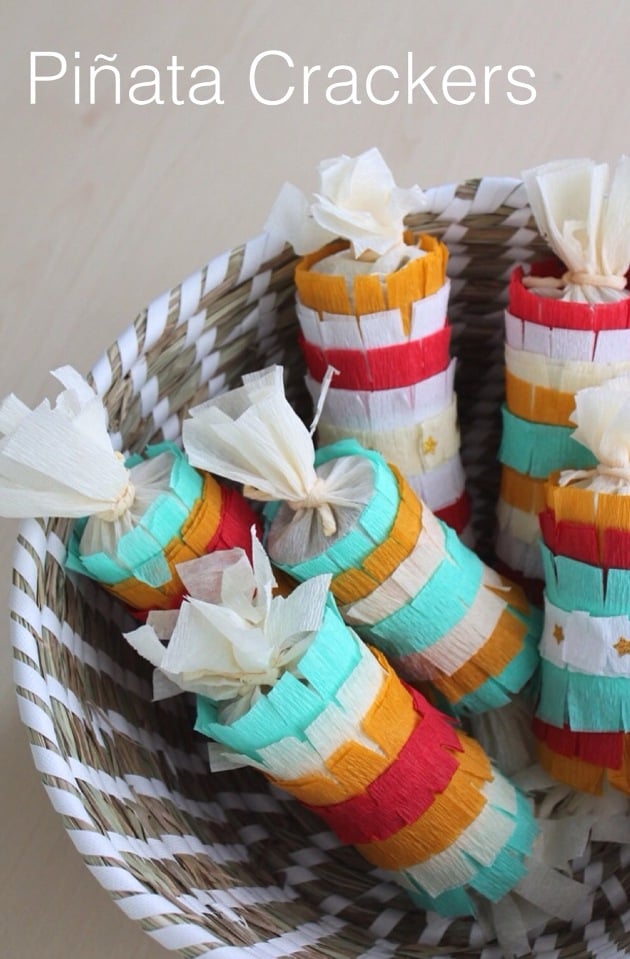 Pinata Crackers (via Make + Haus)
Make it a pinata party for everyone. Kids will be excited to crack open these fun fringed tubes with treats inside.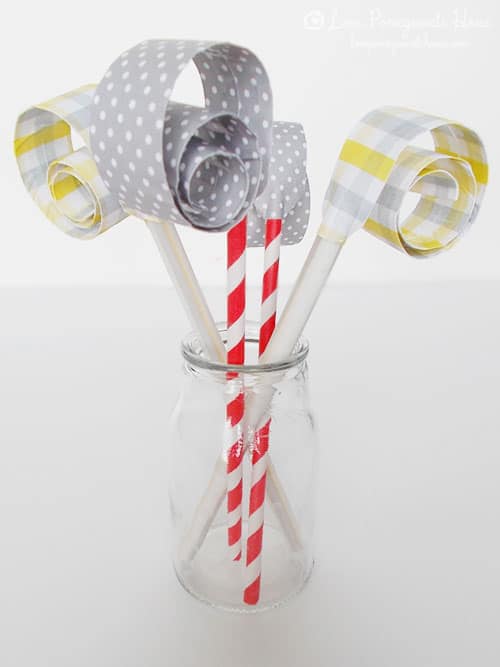 Paper Blower (Love, Pomegranate House)
These easy paper blowers make great use of scrapbook paper or any pretty patterned papers you may have on hand.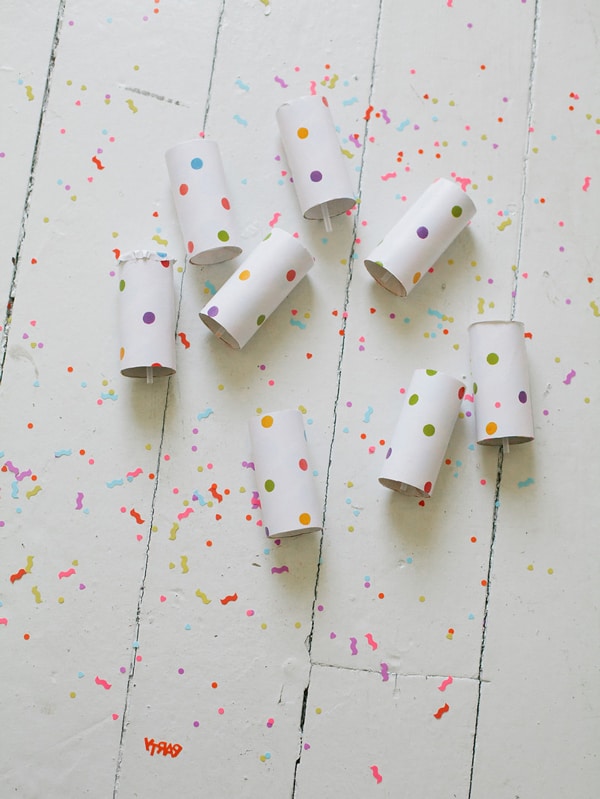 Confetti Launchers (via Julep)
Have fun eating ice cream push-ups, then turn them into cute and easy-to-make confetti launchers.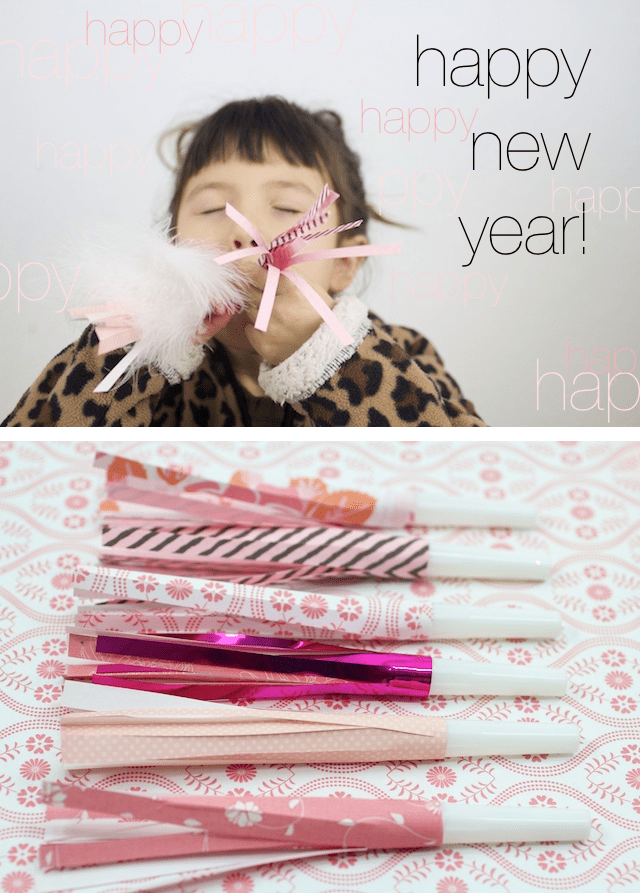 New Year's Party Blowers (via Ruffles & Stuff)
Give old party blowers a makeover by using pretty fringed papers to make new ones.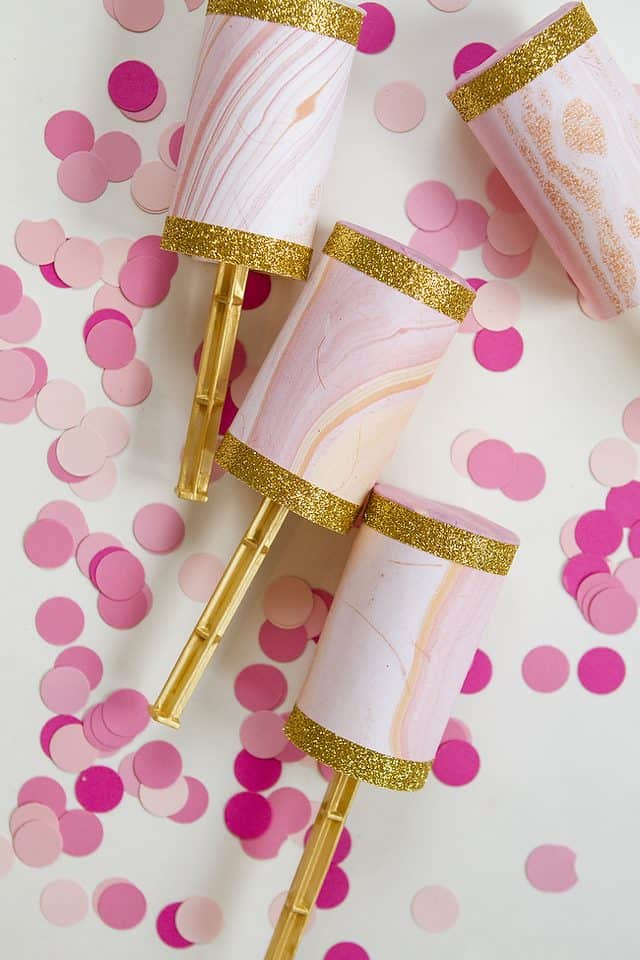 Confetti Poppers That Pop (via eHow)
These pretty poppers pop a wallop and are cleverly made from pastry tubes to make them sturdy for any party.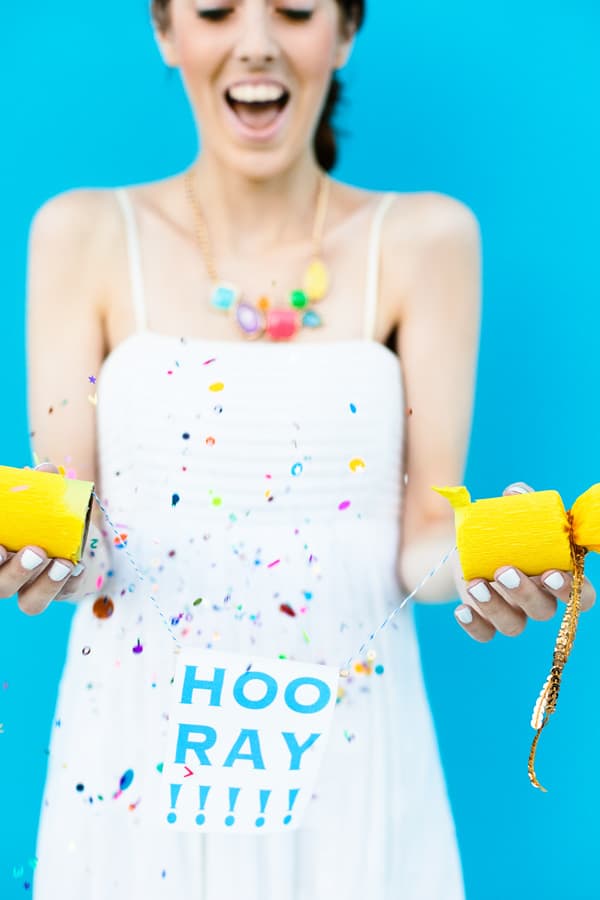 Message Confetti Popper (via Studio DIY)
Find out how to place a special message inside this festive paper tube confetti popper to give a fun surprise when opening.
How are you celebrating New Year's Eve with the kids this year? Take a look at more New Year's crafts here.