Fall is upon us and brings with it a bounty of beautiful leaves in autumn colors. Spend an afternoon collecting leaves with your kids and creating something beautiful from these signs of the season. Here are 10 projects to inspire you- think charming garlands and darling leaf animals. Your kids will enjoy using unexpected tactile materials and tools like shaving cream, paper hole punchers, and crunchy leaves.
Do your kids enjoy collecting fall leaves and making art projects out of them? Please share your fall leaves crafts!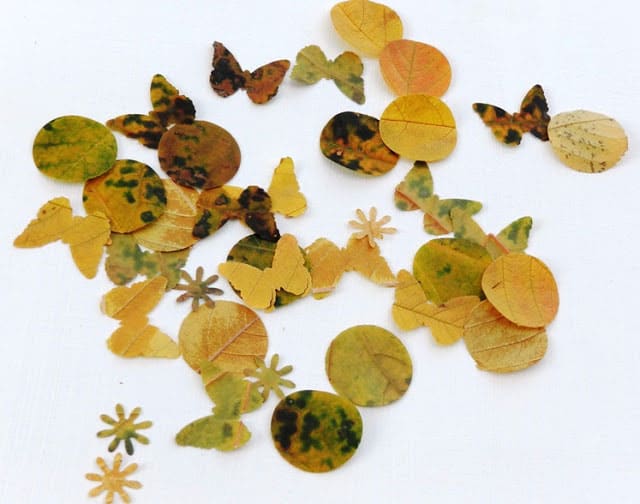 Paper Punched Leaves (via Grow Creative) Love the use of a paper punch to create fun shapes out of leaves. You could even use a hole punch to make a beautiful fall garland.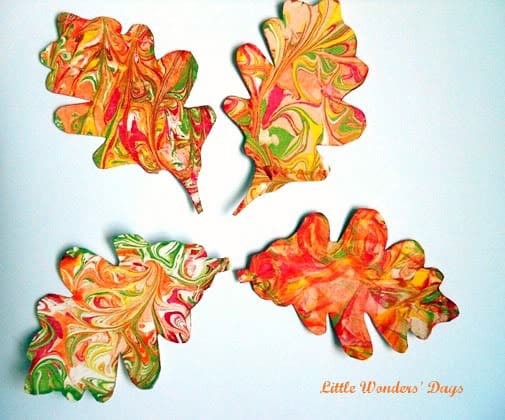 Shaving Cream Leaves (via Little Wonders' Days) This fun art project actually uses leaves cut from cardstock. By pressing the leaves onto shaving cream swirled with paint, you can achieve this amazing marbled effect.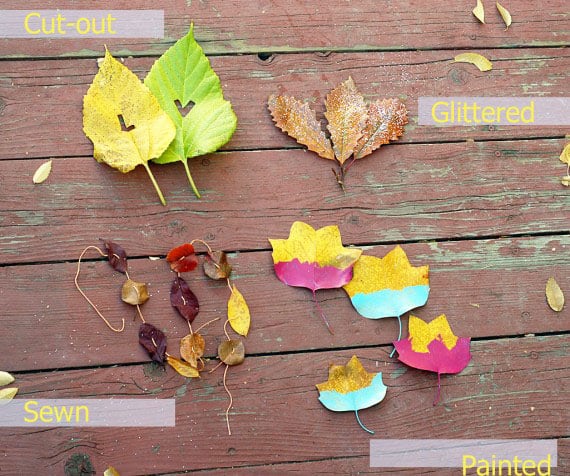 Four Ways to Play With Leaves (via A Subtle Revelry) Here are four creative examples of how leaves can be painted, glittered, sewn, or cut into beautiful shapes.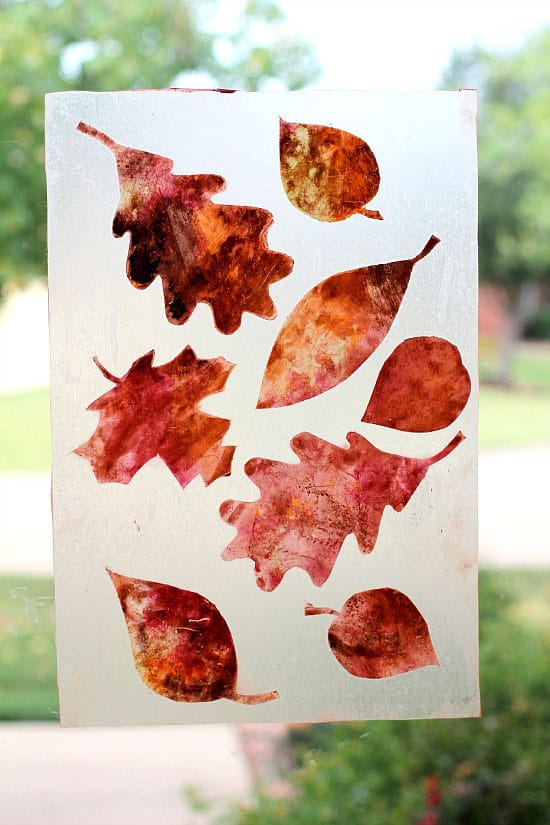 Leaf Sun Catcher (via Two Daloo) This pretty sun catcher uses powdered tempera paints to give little ones a tactile experience they will love.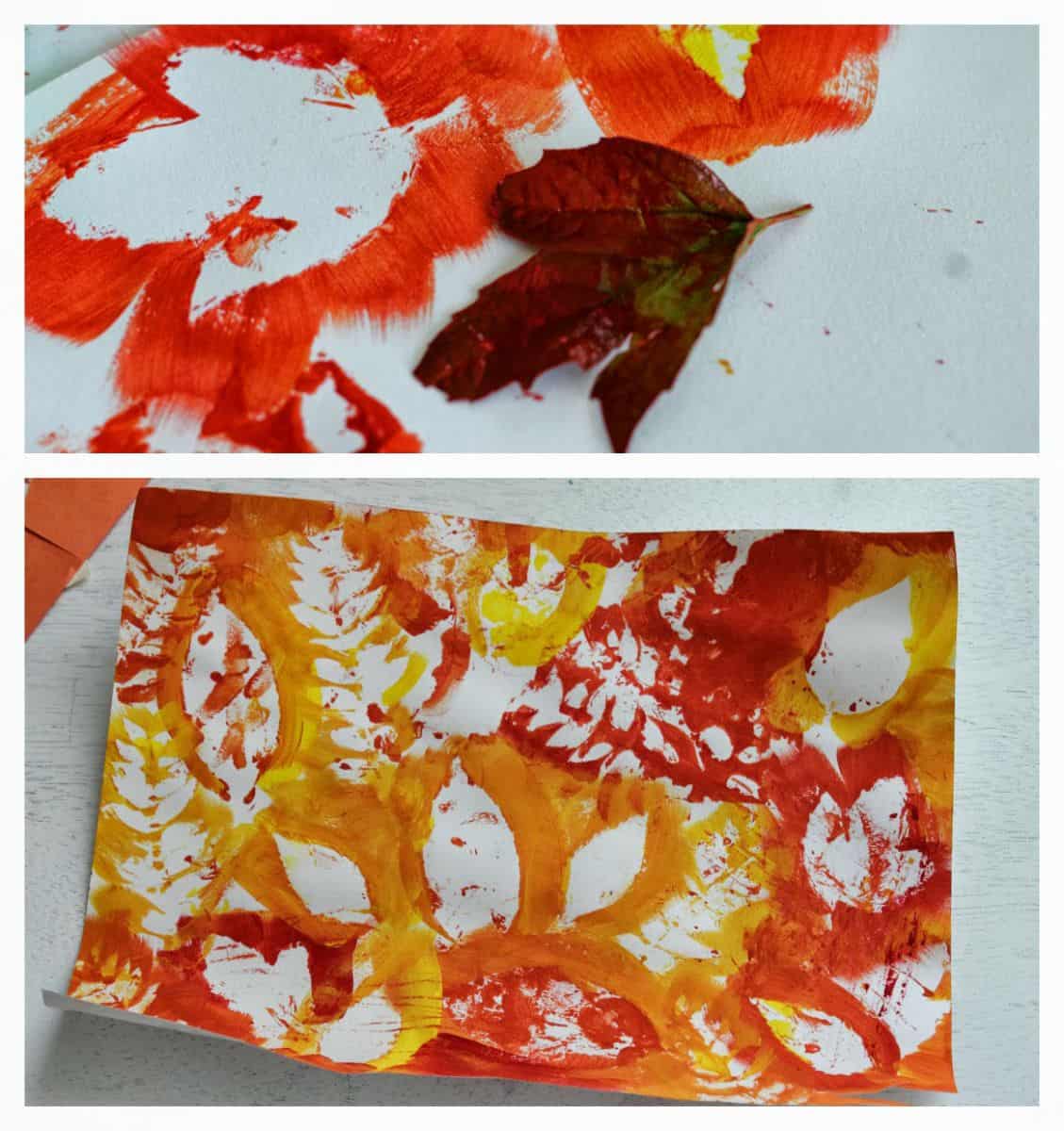 Simple Leaf Outline (via Make It Cozee) Love this idea of painting around the leaves to make decorative prints.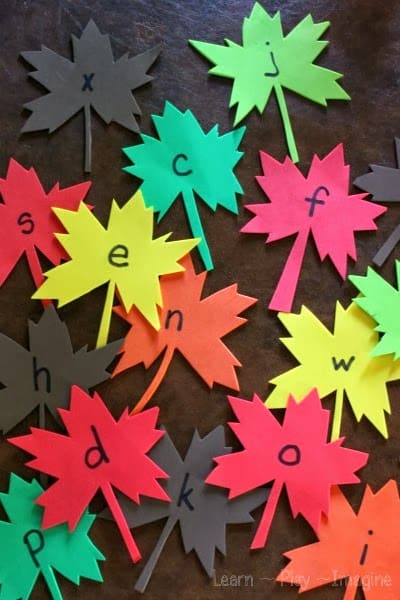 Leaf Learning Activity (via Learn Play Imagine) This leaf-themed treasure hunt encourages little seekers to learn numbers and letters along the way.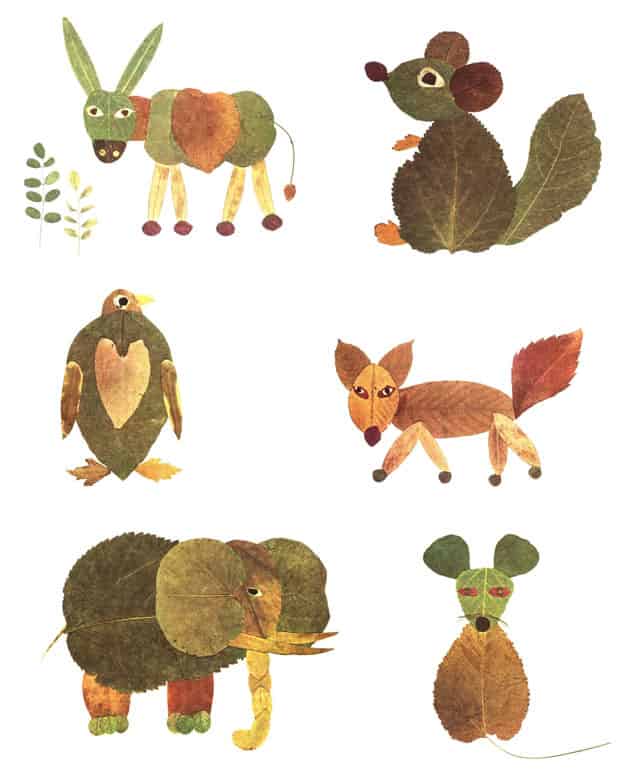 Leaf Animal Art (via Ko-Ko-Ko Kids) Check out this cute way of making animals from leaves. Love the elephant!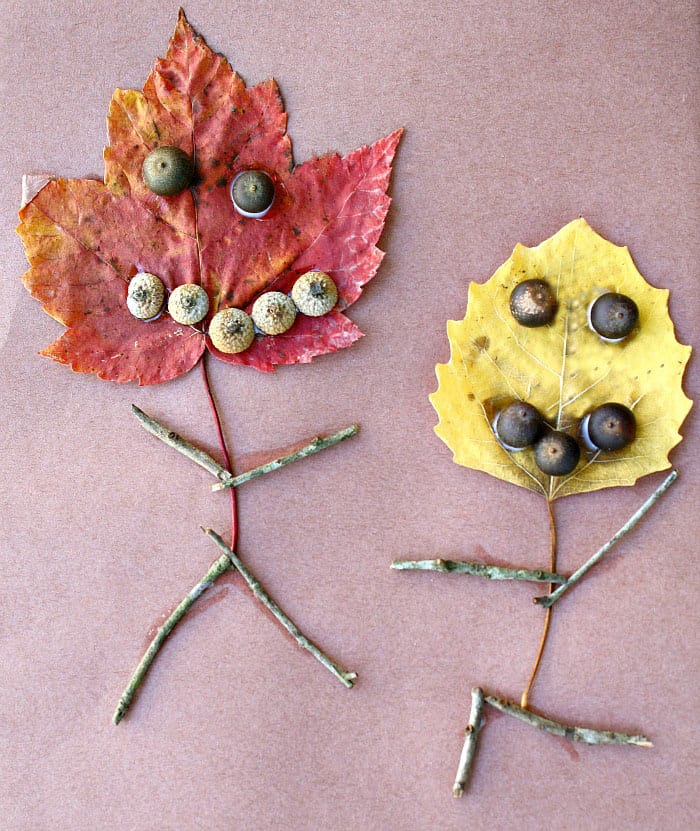 Leaf Stick People (via Fantastic Fun and Learning) Have the kids scavenge the backyard for twigs and leaves to make these quirky stick people.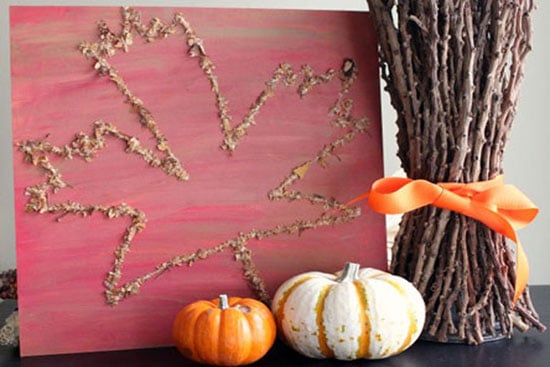 Crunchy Leaves Craft (via PBS Parents) If you have crunchy leaves around (which aren't the best for some of the painting projects collected above), this is a perfect craft for making good use out of them.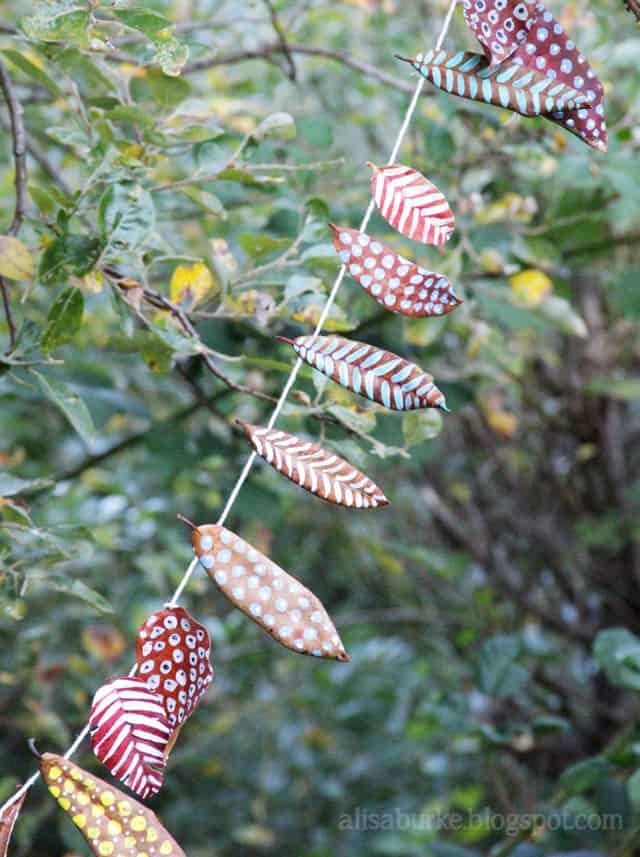 Fall Leaves Garland (via Alisa Burke) Leaves beautifully painted and glued on twine, creating a festive, decorative banner you can use inside or outside.
For more fall craft inspiration check out 10 Awesome Fall Tree Crafts, 8 Fall Inspired Garlands, and The Easiest DIY Fall Garland.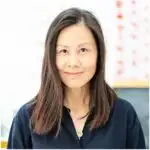 Agnes Hsu is a mom of three and has been inspiring parents and kids to get creative with easy activities and family friendly recipes for over 10 years. She shares her love for creative play and kids food to her 2MM+ followers online. Agnes' commitment to playful learning and kindness has not only raised funds for charity but also earned features in prestigious nationwide publications.