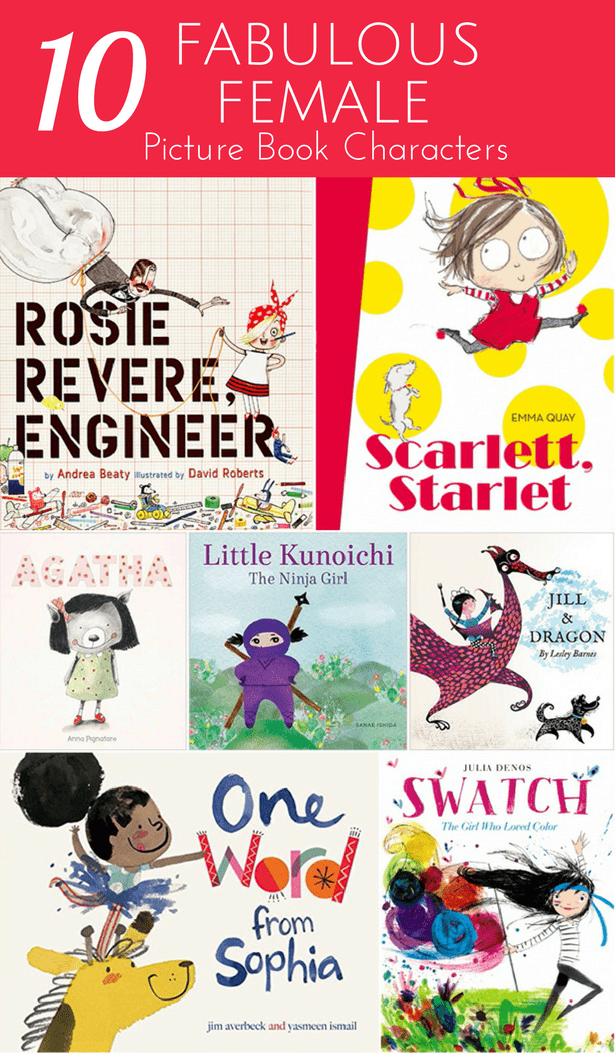 I initially opened this post with, "As the mother of a daughter, I want my little girl's picture book collection to be filled with fierce, unique, powerful female protagonists."
Then I realized, that also as the mother of a son, I wish the same thing for his picture book collection. So here are my top 10 picks for picture books containing fabulous females.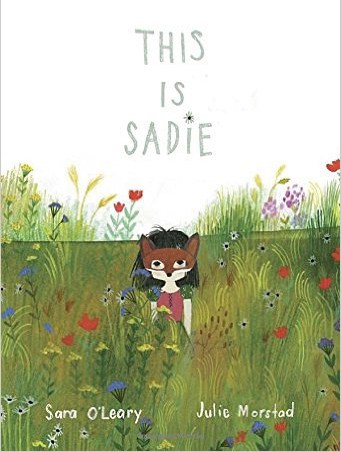 This is Sadie by Sara O'Leary and Julia Morstad
Meet Sadie.
She is a creative girl with a vivid imagination.
Sadie sails around the world in boats made out of boxes. She makes castles out of cushions and plays the role of many characters in a wide variety of stories. She lives in a world filled with creative possibilities of her own making. This is a glorious book that celebrates the power of imagination.
Jill and the Dragon by Lesley Barnes
Meet Jill.
She is observant, compassionate and loves a challenge.
Jill wonders if everybody really lives happily ever after in a picture book.
She notices that the dragon at the end of her book is unhappy. He is sad because the King resents him for always burning everything and setting things on fire. Jill takes him under her wing and tries to teach Dragon some everyday life skills to avoid his fiery ways. After many failures, she finally devises a plan to earn the Dragon favor with the King. (It involves toast and is ingenious and hilarious.)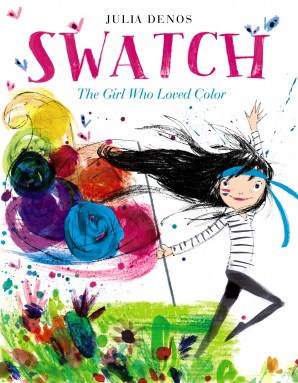 Swatch: The Girl Who Loved Color by Julia Denos
Meet Swatch.
She is a color whisperer.
Swatch cavorts across the pages, collecting and trapping colours in jars. Rumble-Tumble Pink. In-Between Gray. Bravest Green.
Yellowest Yellow, the King of all Yellows, refuses to be captured and reminds Swatch that colors are wild and untamable.
One of the masterpieces of 2016, this is a book perfect for free spirits everywhere.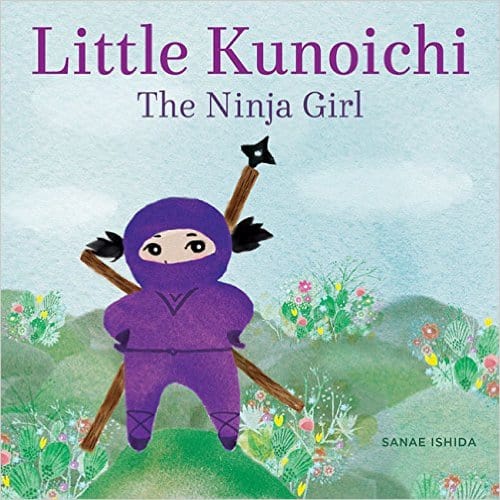 Little Kunoichi by Sanae Ishida
Meet Little Kunoichi.
She goes to Ninja School where she is not the top of the class. (Ninjas should wear black. Not pink.) She feels frustrated and overwhelmed.

She teams up with equally hapless trainee, Chibi Samurai to shugyo (train like crazy.) Their hard work is showcased at the Island Festival.
This is a charming story about perseverance and hard work. The endnote is filled with oodles of interesting facts about Japanese cultural references within the text.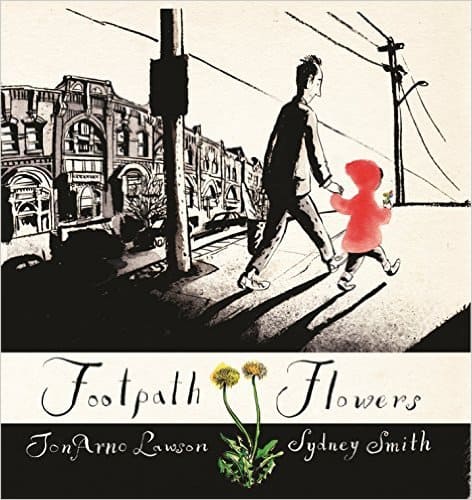 Footpath Flowers by Jon Arno Lawson and Sydney Smith
We open on a little girl in a red jacket in an urban setting. The reader follows her as she walks behind her distracted dad through the city. He is oblivious to his surroundings, bent over his mobile phone, whilst she gathers flowers as they walk along. Each flower becomes a gift for an animal or person- a sleeping man, a dog, a dead sparrow. The little girl does not seek accolades for her small gestures. As she gives out flowers, the pages fill with color. An exquisite story about appreciating the beauty of the everyday and practicing small acts of kindness. Amazingly, this is a completely wordless book. You can find more of my top picks of wordless books.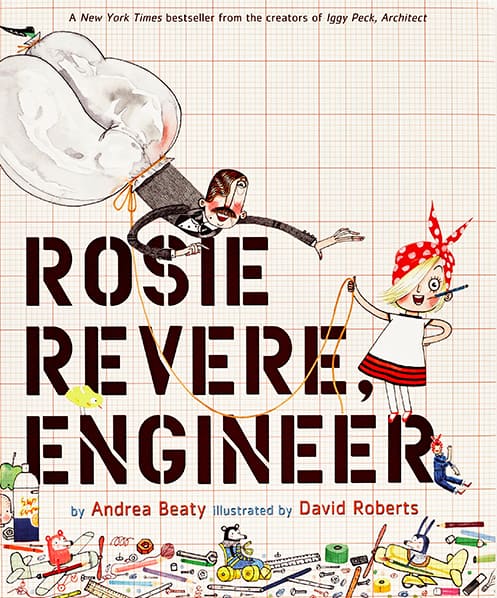 Rosie Revere, Engineer by Andrea Beaty and David Roberts
Meet Rosie.
Rosie loves to tinker and invent fabulous machines.
One day, her great-great Aunt Rose comes to visit and regales Rosie with tales of her time in WWII building airplanes.
Rosie decides to build Aunt Rose a flying machine.
The machine takes over for a brief moment before crashing. Rosie takes this as a sign of complete failure and laments that she will never be an engineer.
Aunt Rose helps to teach Rosie that to FAIL really shows a First Attempt in Learning.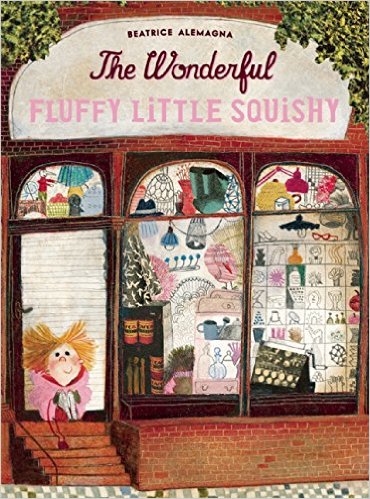 The Wonderful Fluffy Squishy Itty Bitty by Beatrice Alemagna
Meet Eddie.
She believes that she isn't really any good at anything.
On the morning of Mum's birthday, she overhears mum mentioning a "fluffy… squishy… itty… bitty."
Eddie is quite perplexed by this birthday present brief. She calls on her friends, local shopkeepers in her French village, for help.
Turns out that Eddie is actually very good at sourcing seemingly impossible presents.
Quirky and beautifully illustrated.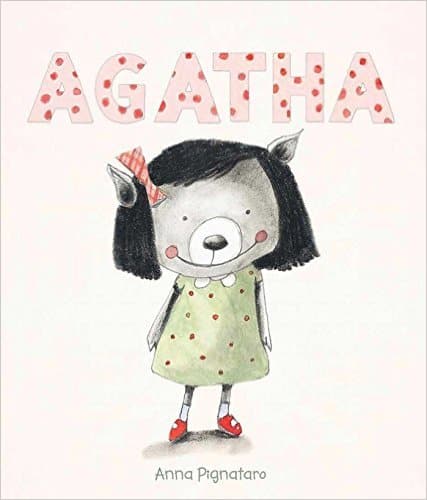 Being Agatha by Anna Pignataro
Meet Agatha.
With her bear daddy and pig mummy, she is different from the other kids.
This is reinforced when she begins kindergarten.
Miss Tibble leads a discussion on what makes each of us special. As each student highlights their own unique qualities, Agatha becomes intimidated and employs some impressive avoidance strategies to get out of contributing to the discussion.
With a little help from her friends, Agatha realizes that being Agatha is what makes her special. There is no one else more Agatha than Agatha. A gorgeous and gentle story about being yourself.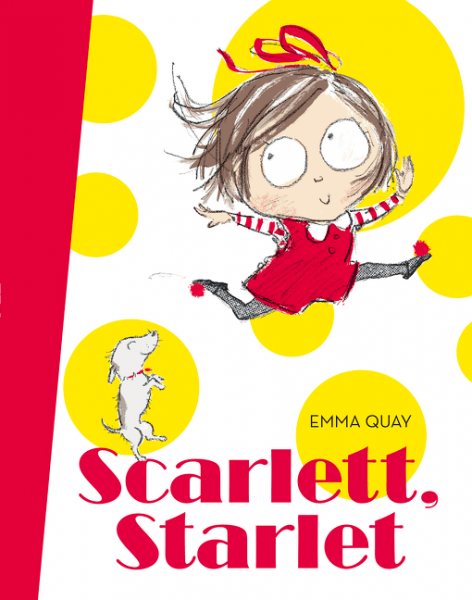 Scarlett, Starlet by Emma Quay
Meet Scarlett.
She loves to dance for her adoring mum and dad. The paws of her pup, Little Jazzy Jo Jo keep rhythm. But every star needs a stage.
Will Scarlett shine when she steps onto the stage without little Jazzy Jo Jo? Will the rest of the audience think that Scarlett is a star?
A tale for every wannabe performer and their proud parents. The rhythm of the text makes you want to tap your toes and the illustrations are pure happy. It joyfully conveys that, no matter what, your parents will always watch on proudly with twinkling eyes.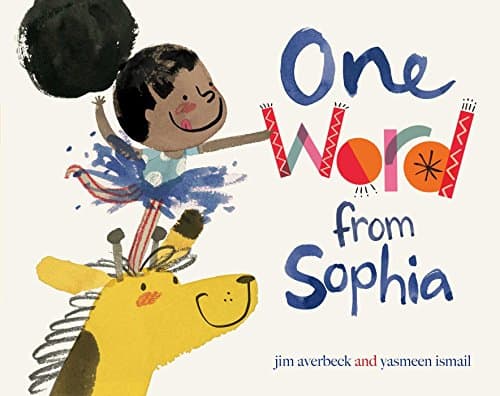 One Word From Sophia by Jim Averbeck and Yasmeen Ismail
Meet Sophia.
She REALLY wants a pet giraffe. She develops compelling arguments to try and persuade her mother (a judge), her father (a businessman), and her uncle (a politician.) She creates a cost analysis. She conducts a poll. She pares down her words with each argument she presents.
Then she realizes she just needs to use her manners and one simple word…
Sophia is sassy and determined. This book contains a fabulous array of vocabulary. Words like effusive, loquacious and verbose. (Luckily there is a glossary at the end of the book!)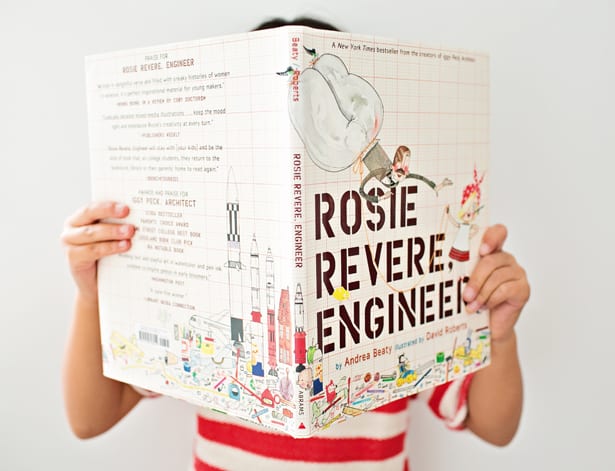 Who are your favorite female book characters?
Check out more wonderful picture book recommendations and our list of 100 Must-Read books for beginning readers.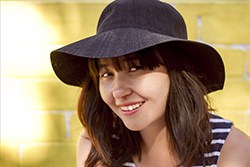 Shannon is an Australian mum and teacher who harbors the desire to be a published picture book author. But first she needs to figure out what's on for dinner. She blogs at Oh Creative Day where she celebrates her perfectly imperfect attempts to live a creative life. AKA trying to remain sane whilst raising 2 kids under 3. She has an unhealthy addiction to Pinterest, coffee and pom poms. You can follow Shannon on Facebook, Instagram, Pinterestand Twitter.
______________________________________________________________________________________________________

Disclosure: Some of the links in the post above are "affiliate links." This means if you click on the link and purchase the item, we will receive a small affiliate commission. Regardless, we give our promise that we only recommend products or services we would use personally and believe will add values to our readers.