No matter how you slice it, there are plenty of reasons to celebrate fall's hottest fungi. Check out the Mushroom Council's Pinterest site for 30 fun facts and inspiration for making the most of this nutritious and delicious food source. Then, click through for some more of the mushroom-themed items we've foraged together for style and home.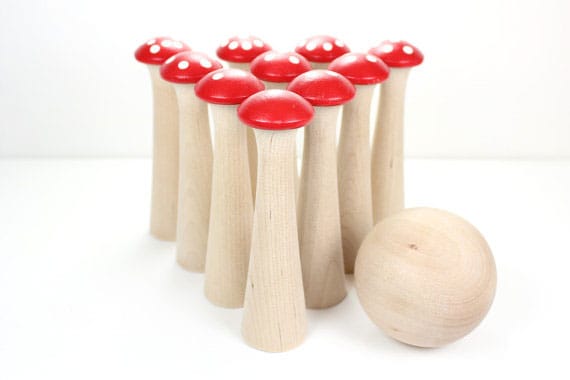 Mushroom Bowling Toy $40. Ten towering toadstools ready to take a tumble! This woodland inspired bowling set makes a great party game or keeps little ones active and occupied. Each of the pins is also numbered with spots from one to ten, so you can find many ways to incorporate it into your child's learning. Practice counting or addition by adding up all the dots on the knocked over pins.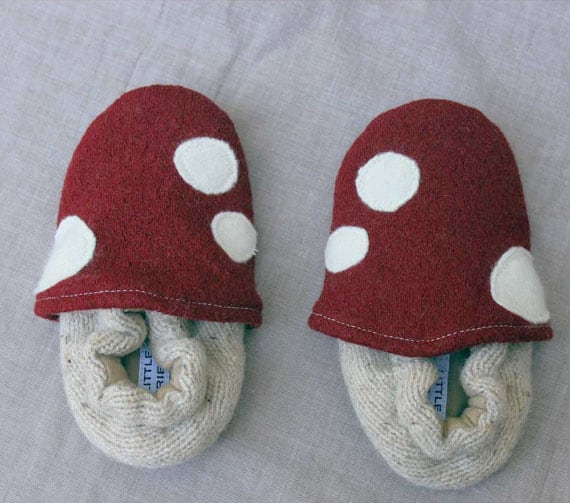 Little Mushroom Baby Slippers $28. These warm and cozy, suede-bottomed mushroom baby slippers are made of recycled, felted sweaters and lined with new, soft flannel to keep those little toes toasty.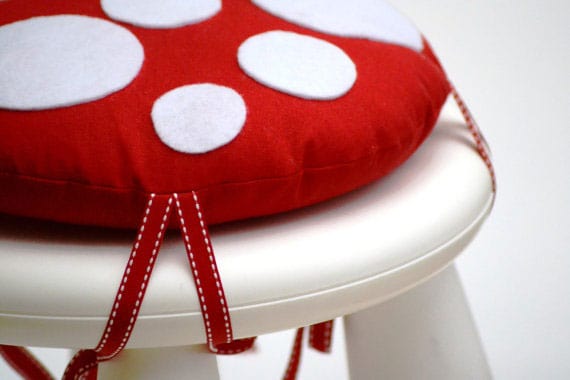 Toadstoal Cushion $24.55. Give your little one a softer seat with this lovely tie-on toadstool cushion for a fun and adorable accent for your child's playroom or nursery.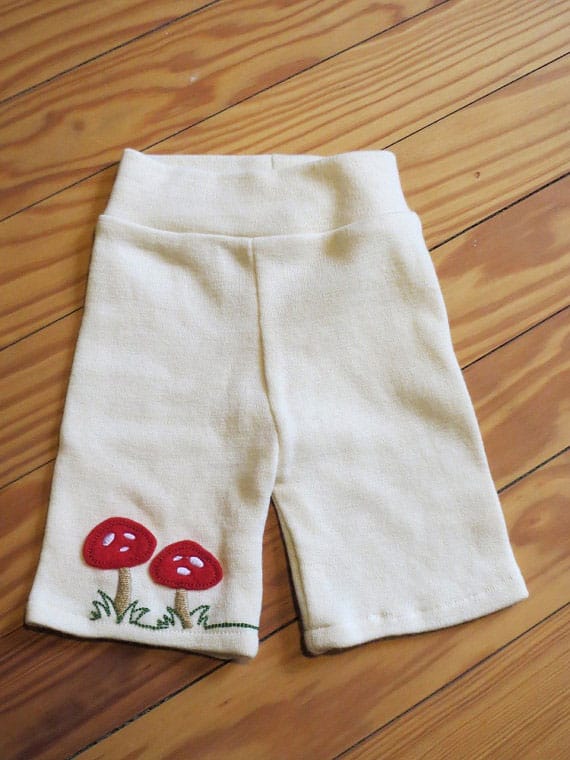 Wool Mushroom Shorties $40. Stylish shorts for your little shortie – these bottoms are made of wool and adorned with machine appliqued and embroidered mushrooms.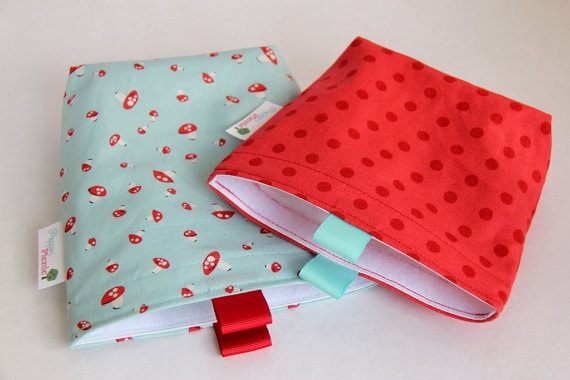 Reusable "Walk in the Woods" Snack and Sandwich Bag $14. Enjoy a picnic lunch in the woods with this bright red and blue fabric sandwich and snack bag set. Adorable, functional and eco-friendly.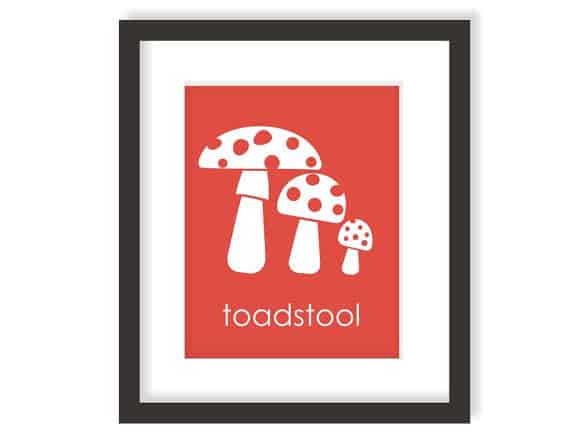 Toadstool Modern Print $15. Great for your future biologist, this toadstool-framed print would be perfect for a forest nursery, woodland nursery, child's bedroom or playroom.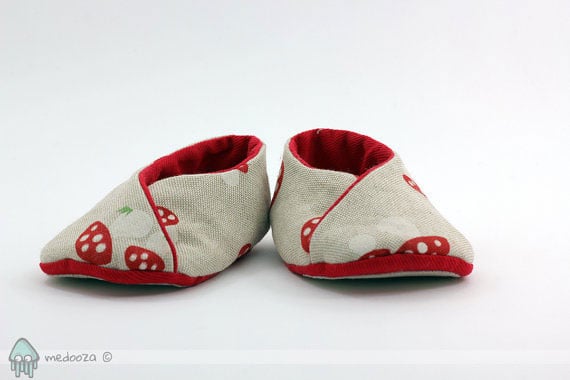 Mushroom Kimono Baby Shoes $20.89. These fabric baby kimono shoes are unbelievably cute and look oh-so-comfortable to boot.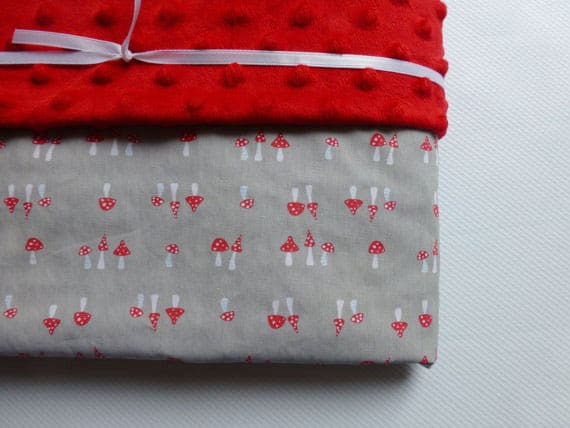 Modern Mushroom Blanket $39. This blanket will brighten up any play or sleep area with its bright and modern mushroom pattern.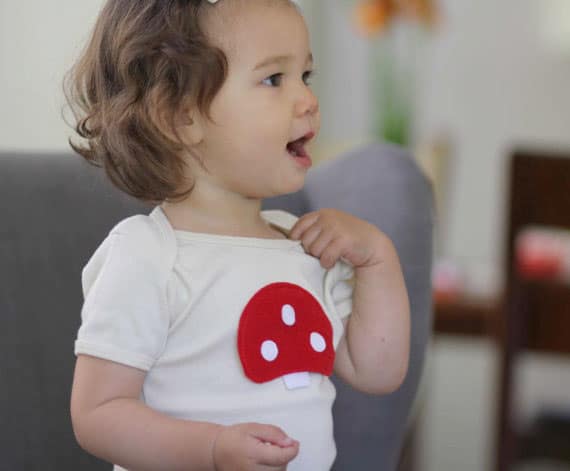 Pop Up Top Mushroom and Gnome $24. Peek-a-boo! Play hide-and-seek with your little one as they wear this adorable American Apparel 100% organic, cotton tee.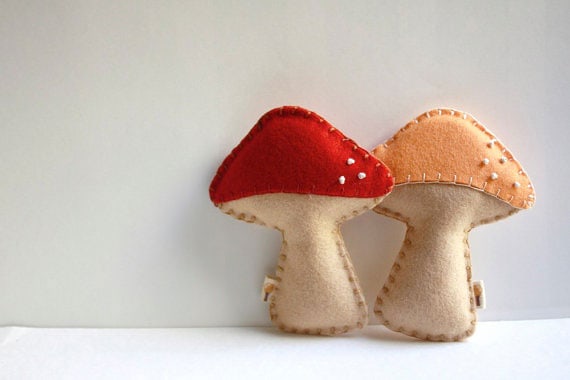 Mushroom Rattle $26. A perfect addition to your woodland nursery. Each rattle is hand embroidered with a snugly blanket stitch to keep its contents secure and is adorned with cream french knots for the perfect accent.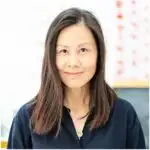 Agnes Hsu is a mom of three and has been inspiring parents and kids to get creative with easy activities and family friendly recipes for over 10 years. She shares her love for creative play and kids food to her 2MM+ followers online. Agnes' commitment to playful learning and kindness has not only raised funds for charity but also earned features in prestigious nationwide publications.