I've been seeing red, sweet strawberries everywhere lately and it's a signal of warm and sunny days ahead! Our family goes strawberry picking each year and it's a great starter fruit to pick since strawberries grow low on the ground and are easy for little hand to pick by themselves.
Whether you have a chance to go strawberry picking this year or pick up a few cartons from your local farmer's market, here are 10 delicious strawberry treats to make with your kids. From homemade fruit roll-ups to strawberry shortcake (in pancake and cookie form!) to easy jams – there's a berry sweet recipe here for everyone.
Strawberry Frozen Yogurt (via Simply Recipes) Just as refreshing and creamy as ice cream but healthier, this strawberry frozen yogurt's a perfect treat after a hot day playing in the sun.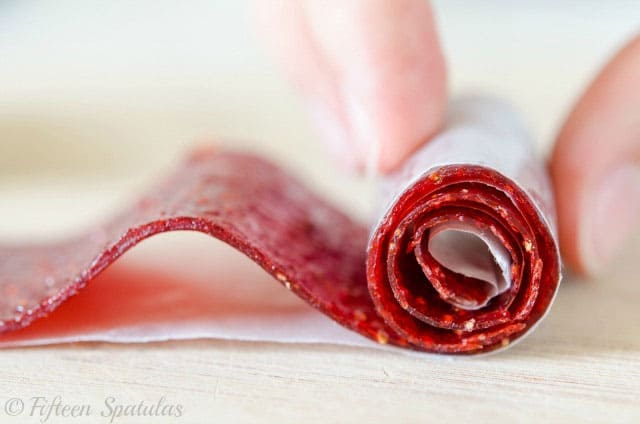 Strawberry Fruit Roll Ups (via Fifteen Spatulas) After seeing how easy it is to make your own fruit roll ups, you may never buy store bought ones again. Plus this one's made with 100% real fruit with ingredients you can recognize.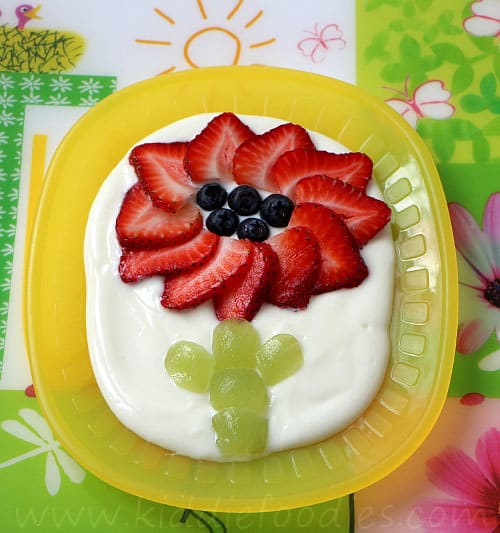 Strawberry Flower Snack (via Kiddie Foodies) Make snack time a bit more fun with this easy strawberry flower yogurt treat that celebrates springtime.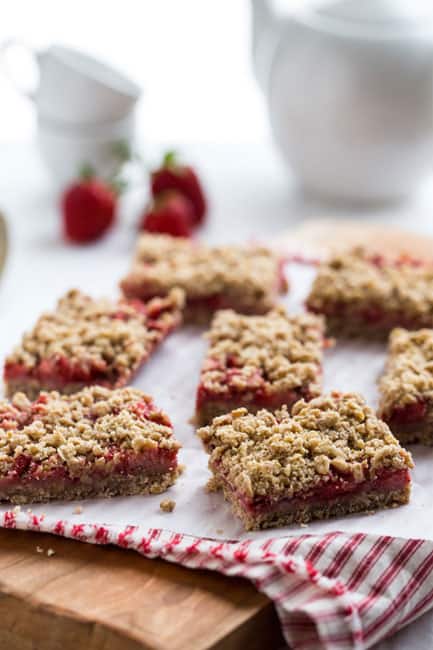 Strawberry Oatmeal Bars (via My Baking Addiction) These yummy berry bars double up as a dessert or breakfast treat, made with whole wheat and oats with a lightly sweetened strawberry center.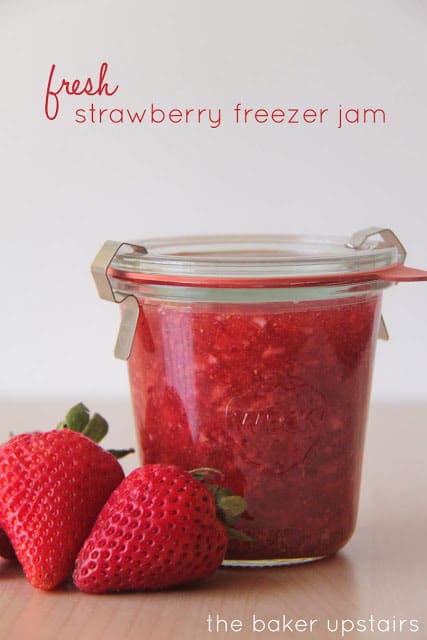 Easy Strawberry Freezer Jam (via The Baker Upstairs) Here's a great way to introduce canning to your kids and use up a ton of berries without the hassle of preparing cans or boiling them.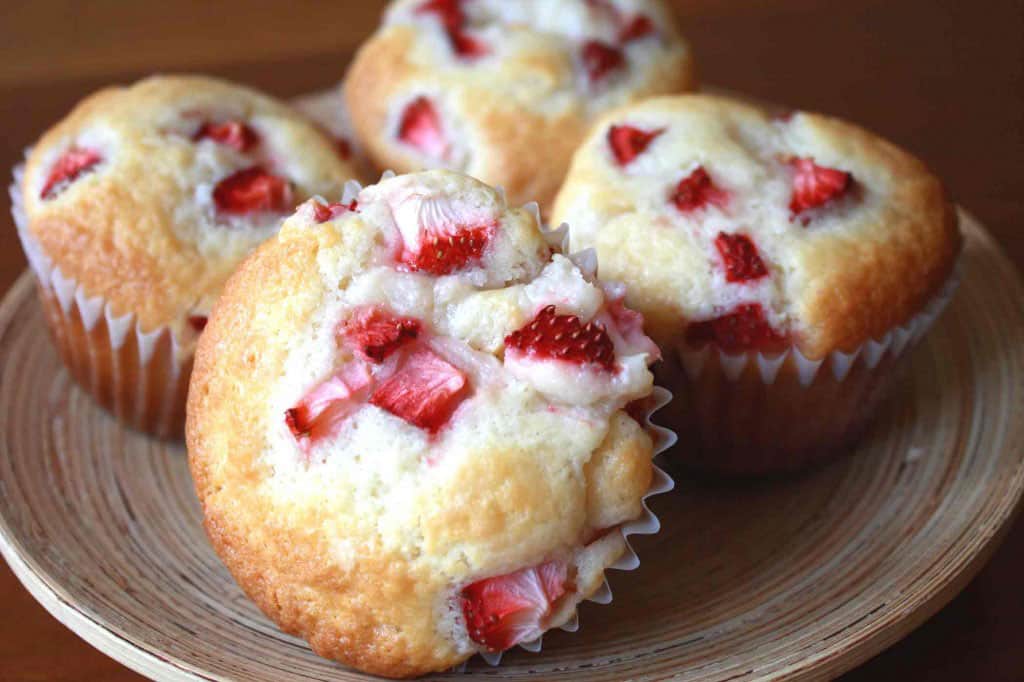 Strawberry Cream Cheese Muffins (via Oh Sweet Day) Strawberries and cream were destined to be together, as in these delicious muffins made with real strawberries and gobs of cream cheese in the mix.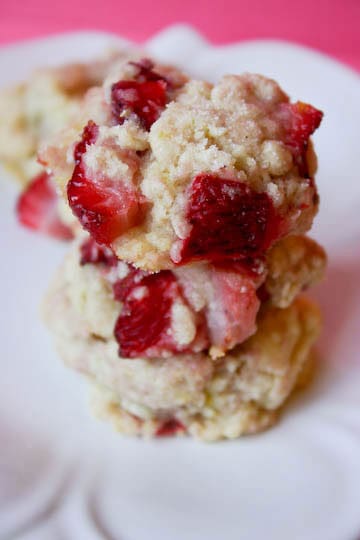 Strawberry Shortcake Cookies (via Bakergirl) A yummy twist on a classic favorite in cookie form, this cake-y cookie is soft on the inside but with a delicious crisp exterior.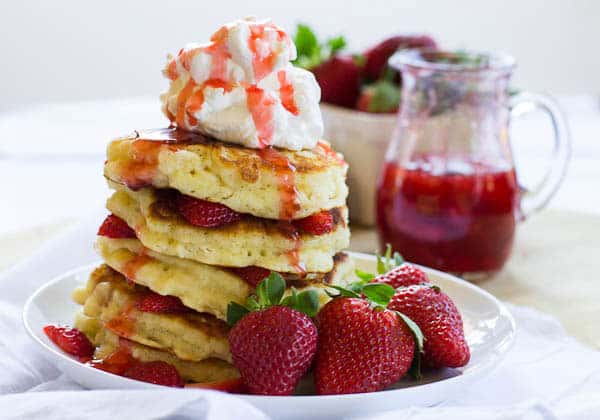 Strawberry Pancakes (via Spicy Southern Kitchen) Fluffy buttermilk pancakes become a decadent treat topped with fresh berries, strawberry sauce and whipped cream.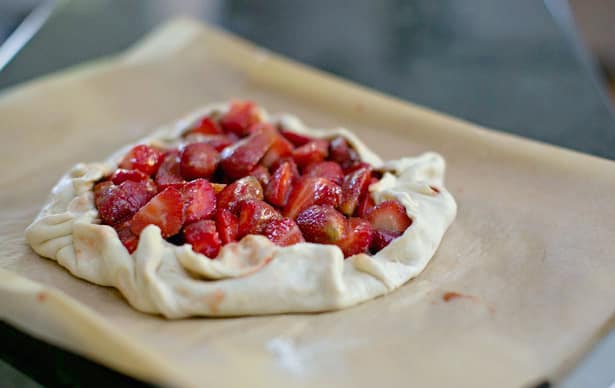 Easy Strawberry Galette (via hello, Wonderful) Here's our easy recipe for making a rustic strawberry galette that kids can bake up in the kitchen using refrigerated pie crust.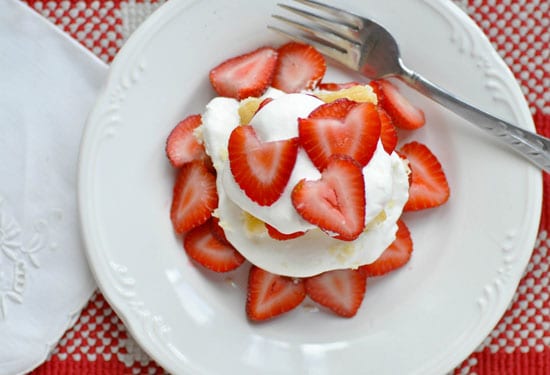 Easy Strawberry Shortcake (via Buttercream Lane) You can't talk about strawberry desserts without mentioned shortcake. This version's an easy cake-like one that's made in one bowl with minimal prep so kids can lend a hand.
For more kid-friendly food ideas, see:
10 Pinktastic Ways to Get Kids to Eat Beets

7 Scrumptious Kid-Friendly Corn Recipes

5 Veggie Muffins so Good Your Kids Won't Mind Them

6 Fun Ways to Get Your Kids to Eat Broccoli

8 Ways to Sneak Kale Into Your Kids' Foods

10 Kid-Friendly Ways to Eat Squash

8 Kid-Friendly Ways to Eat Sweet Potatoes

Edamame: 8 Delicious Ways to Get Kids To Try It