Choosing baby's first pair of booties is a milestone to be taken seriously. You want something that's cute but also functional – easy to put on and take off that's also durable but stylish. Luckily there's a dizzying array of styles and designs to keep little feet snug and cozy with options to find that perfect pair. Here are 10 chic and cuddly baby booties that range from everyday casual to dressier occasions, or from cute to classic wear.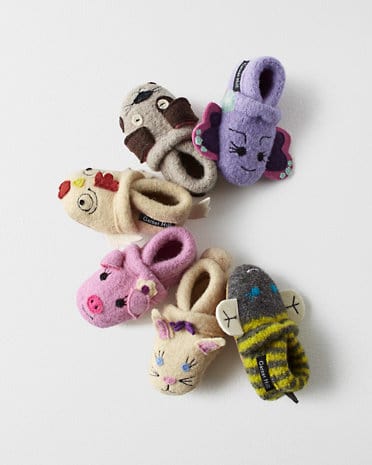 Garnet Hill Wool Animal Slippers $39. Themed around friendly and cute animals, these wool booties have suede soles and use elastic at the opening to stay on feet.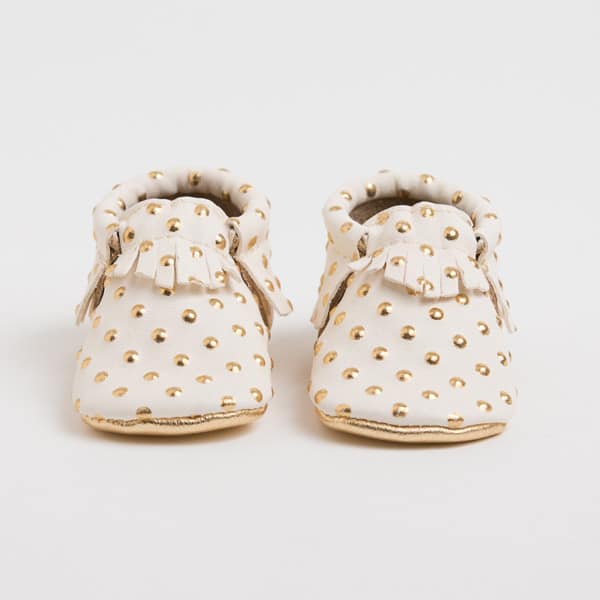 Freshly Picked Heirloom Moccasins $60. With their metallic accents, these durable leather moccasins add some sassy style for a more dressed up look or special occasion.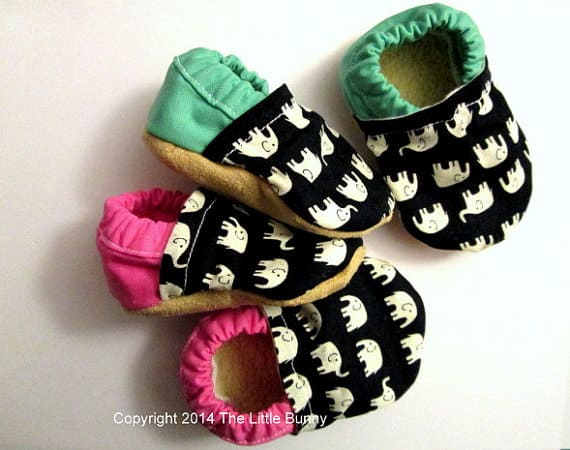 The Little Bunny Fabric Sherpa Booties $22. A mix of materials give these booties dimension from the fun fabrics used. Durable suede soles are non-skid and elastic around the opening helps with fit.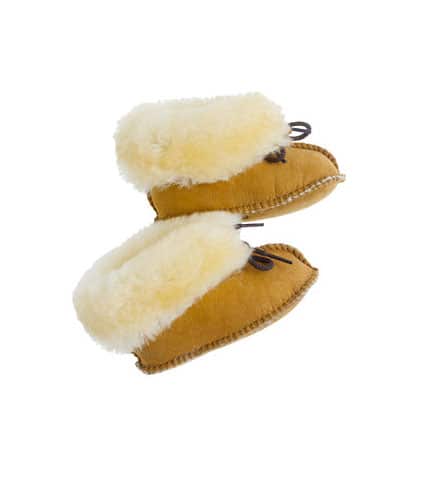 J.Crew Shearling Booties $34. Cozy for for colder weather, these sheepskin moccasins have a shearling lining which keeps little toes warm and toasty. Simple laces help keep these moccasins on feet.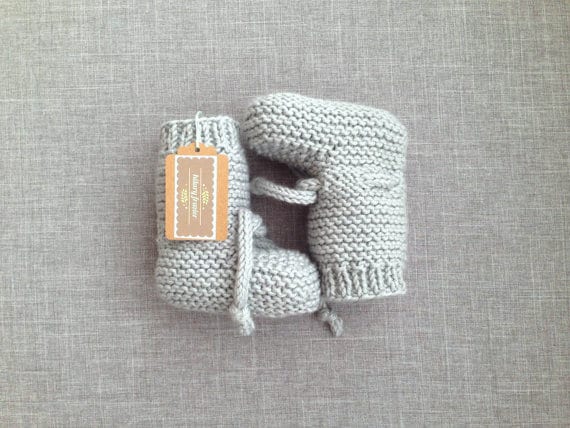 Handknit Booties $32. Neutral-colored and handmade from a light gray wool yarn, these booties are classic and timeless for either baby boy or girl.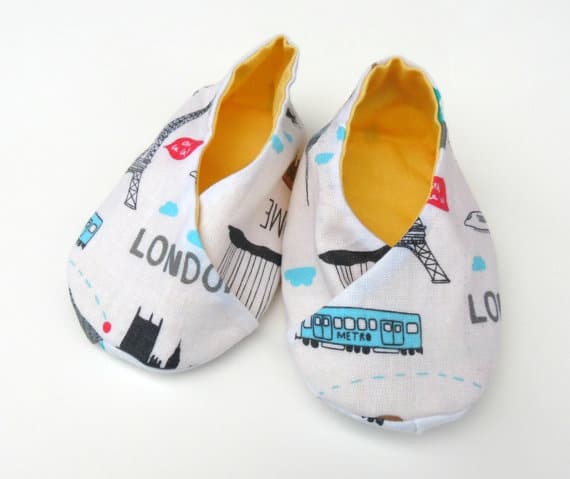 Cotton Kimono Slippers $15. A modern take on booties, these fabric "kimono" slippers are made with cotton fabric for softness and comfort. A wrapover design works to keep them on feet and inner sole is removable so it can be easily washed.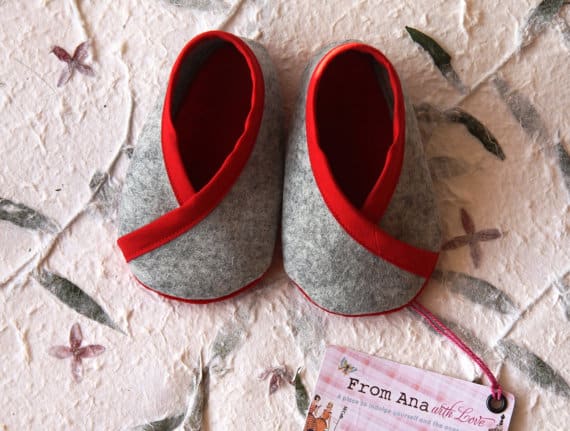 Felt Slippers $22. In similar kimono fashion, this pair's made of 100% wool felt, which is both soft and warm.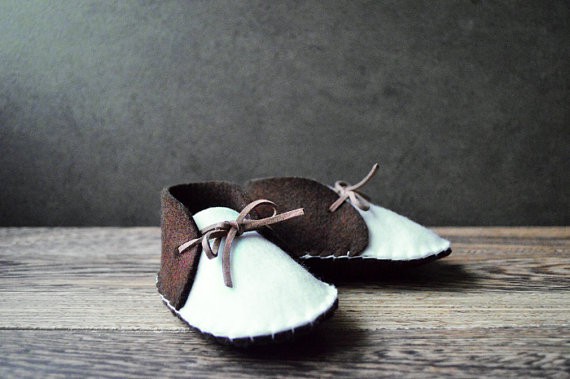 Lace Felt Booties $13. These handmade booties made from soft felt and featuring contrasting colors and laces have stylish details that give them a bit of flair.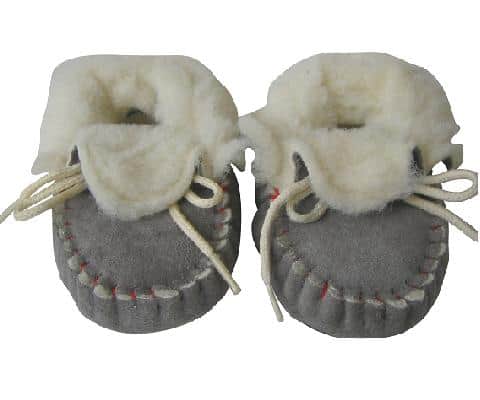 Edoche Moccasins $28. These well-made booties come in different styles – ranging from boots to moccasins to slippers – and various colors to keep your baby's feet warm at all times.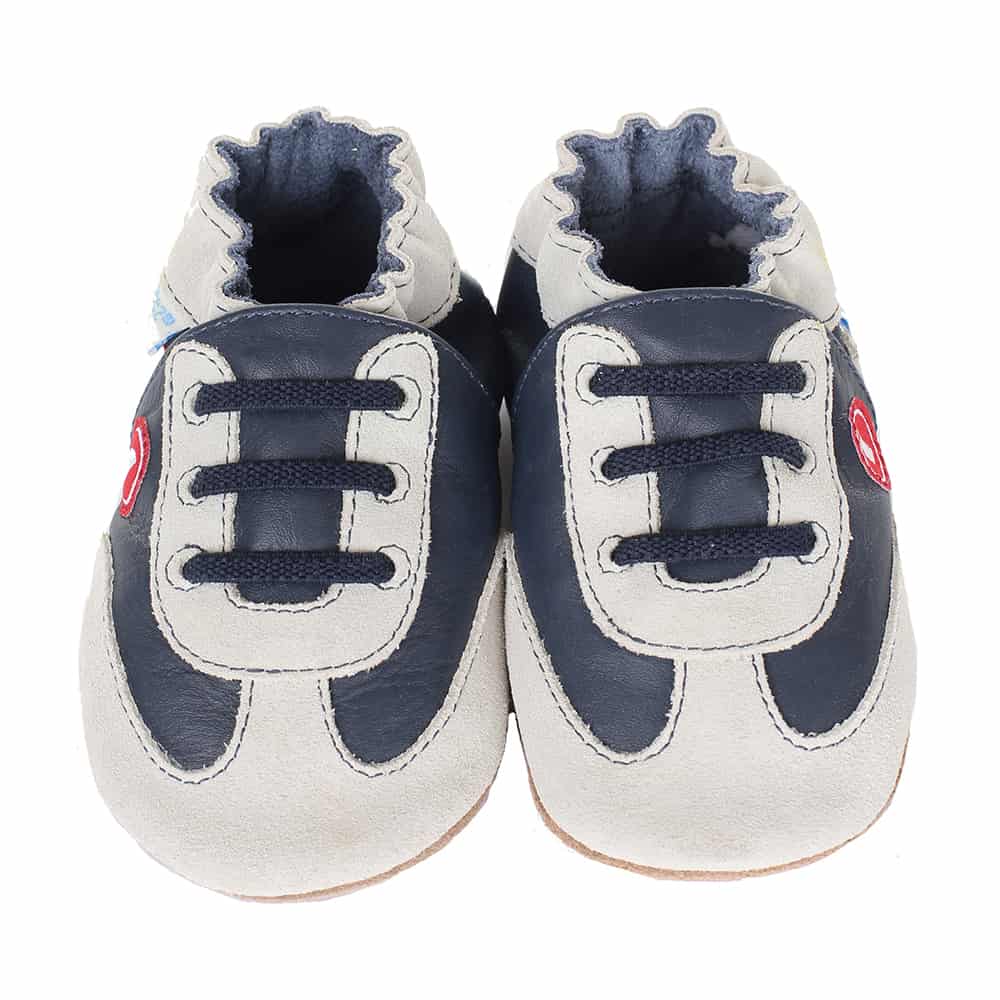 Robeez Soft Soles $25. This popular kids' footwear brand is a dependable favorite (I've purchased several pairs for both my kids when they were babies). Soft material paired with functionality, like elastic closures and durable soles, make Robeez a standout first shoe for babies.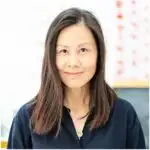 Agnes Hsu is a mom of three and has been inspiring parents and kids to get creative with easy activities and family friendly recipes for over 10 years. She shares her love for creative play and kids food to her 2MM+ followers online. Agnes' commitment to playful learning and kindness has not only raised funds for charity but also earned features in prestigious nationwide publications.