Creating a freezer stencil on a shirt is an easy way to custom design your own pattern or shirt design with minimal supplies and tons of possibilities. If you haven't tried it before, you must! It's super simple and easy to get hooked once you do your first design. If you need a bit of inspiration, here are 10 creative freezer stencil ideas to get you started.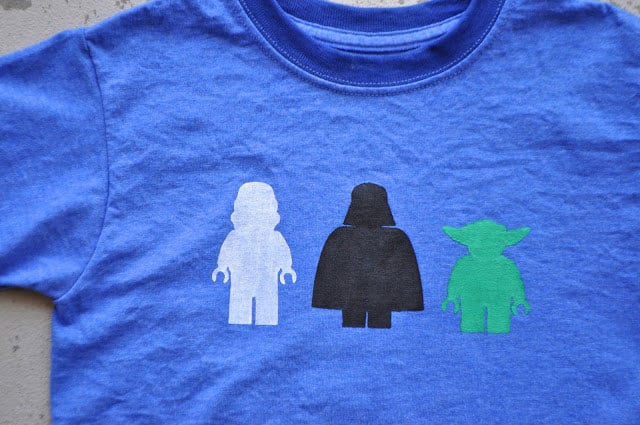 Star Wars Stencil (via I Am Momma Hear Me Roar) May the force be with you with this Star Wars stencil which can be made in two different styles and comes with a free template.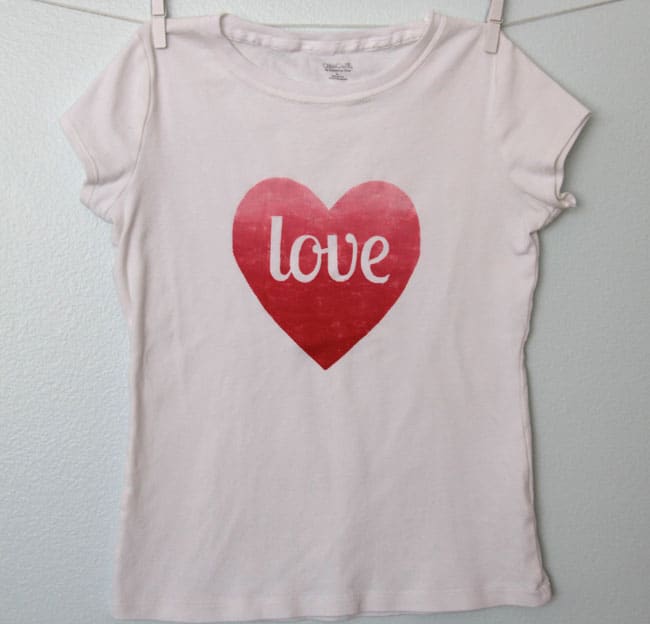 Ombre Heart Design (via It's Always Autumn) Hearts aren't just for Valentine's Day. Find out how to make a cool ombre heart design for your little sweetheart that can be worn any day.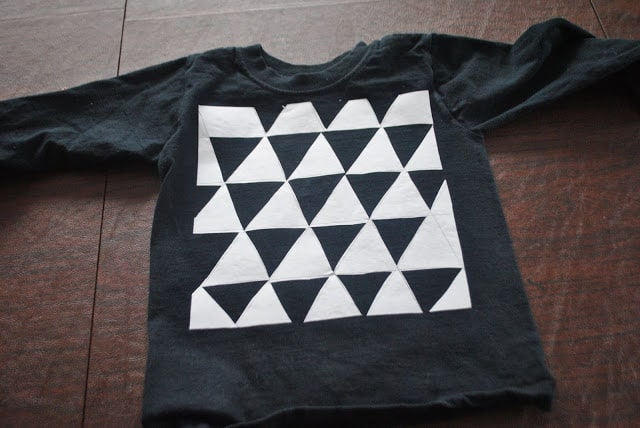 Geometric Design (via Boy, Oh Boy, Oh Boy) This modern, geometric design utilizes a simple triangle pattern and can be painted in dazzling, bright colors for a playful style statement.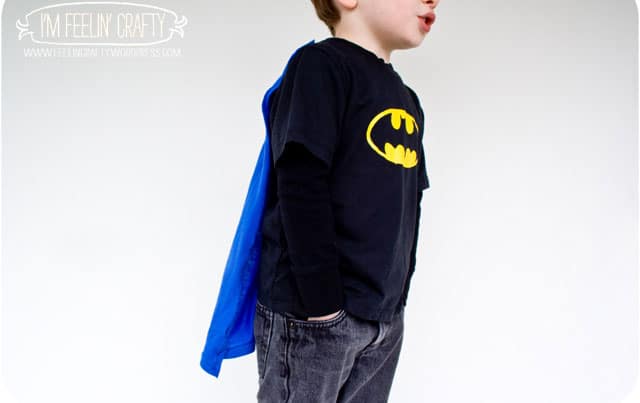 Superhero Stencil (via I'm Feelin' Crafty) For your mini superhero, here's a fun idea to make a stenciled shirt with a superhero icon, complete with an attached cape.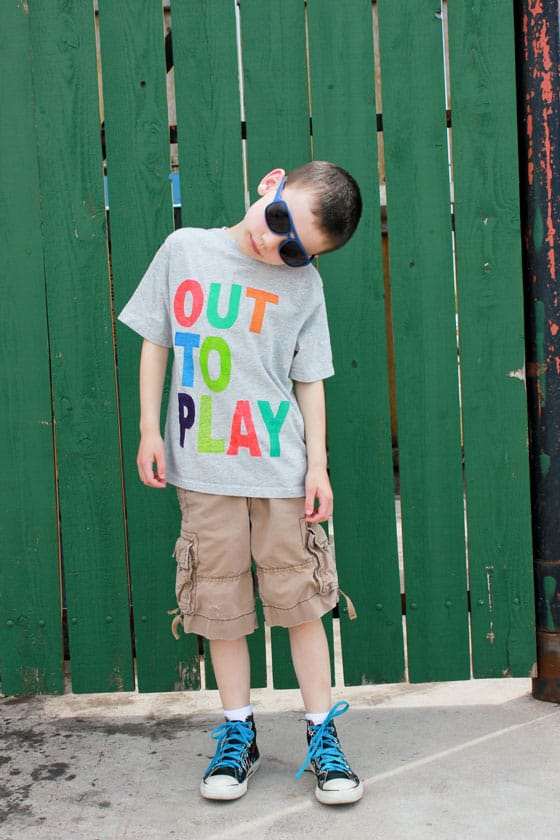 Playful Design (via Delia Creates) This shirt is so fun. I love the bright neon colors on this shirt and playful take on words.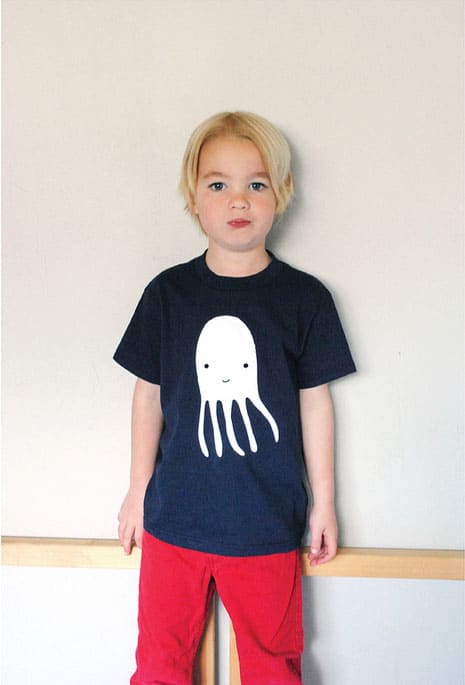 Octopus Stencil (via Mer Mag) This octopus makes an adorable statement and comes with a free template you can download to make your own.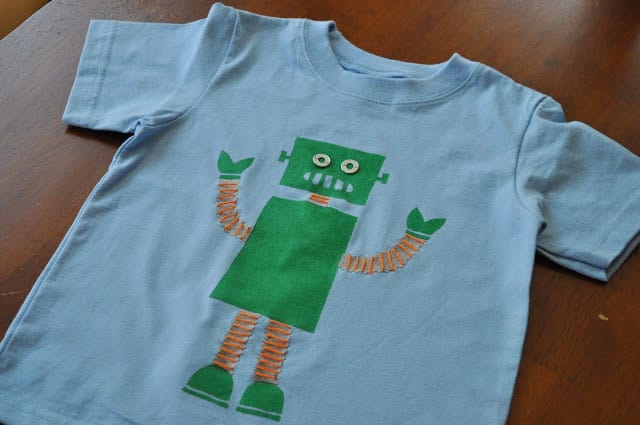 Robot Stencil (via I Am Momma Hear Me Roar) This cute little robot's ready to play and has the cutest embellished arms and legs in addition to button eyes.
Modern Design (via DIY Network) Here's another modern take on a geometric design that's simple and open to any number of ways to customize the look by filling in the blocks.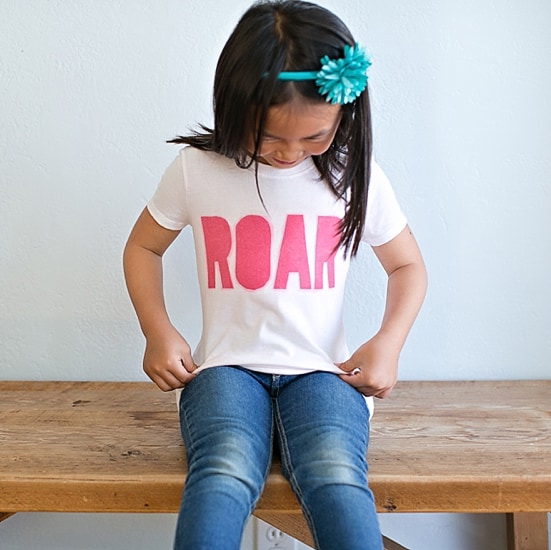 ROAR Design (via hello, Wonderful) Our simple typography take on a simple freezer stencil word based on our kids' favorite song.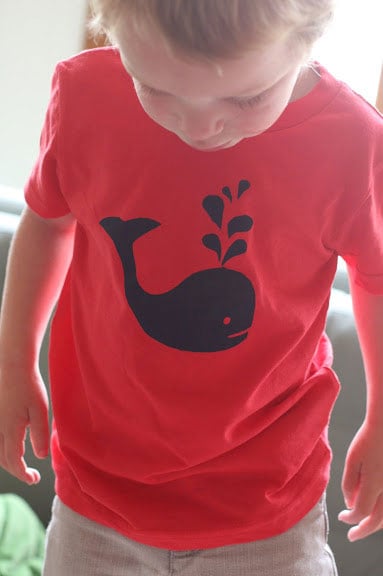 Whale Design (via Say Yes) This large sea creature's a familiar and toddler friendly design that looks great featured on a simple tee.