You may be a dedicated knitter with your own stuffed-to-the-gills Ravelry queue or a total novice who barely knows a knit from a purl- but chances are you've got some yarn somewhere in your craft drawer. Let your little ones turn those colorful bits-and-bobs into treasure with these easy yarn crafts. They encourage kids to practice their dexterity while yielding fun, functional results. Best of all, no knitting needles are required!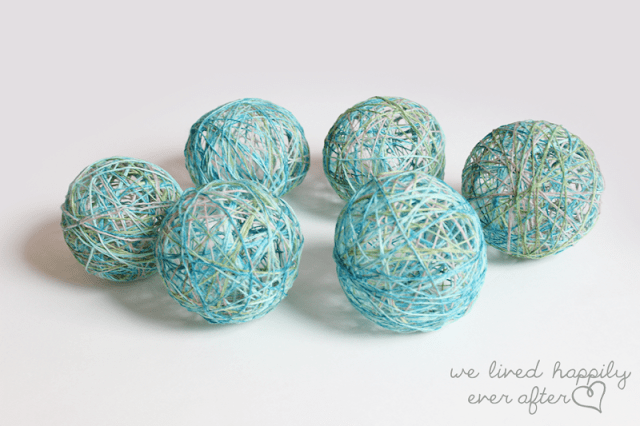 Yarn Ball Garland (via We Lived Happily Ever After)
We were totally impressed at how Hannah decorated her daughter's room for only $55. This quirky yarn ball garland plays a big part in making it welcoming and cheerful.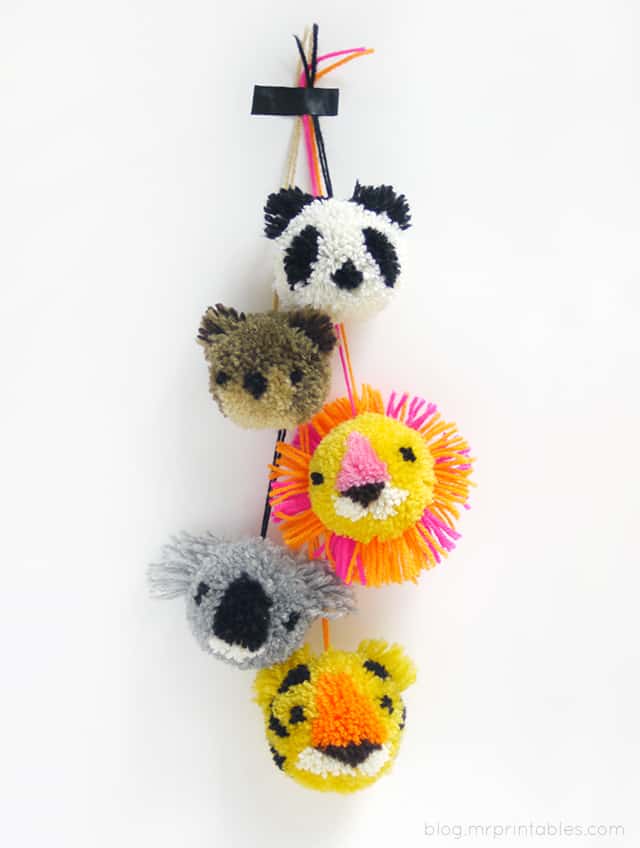 Animal Pom Poms (via Mr. Printables) These cuddly yarn animals will bring a smile to your kid's face. The hard part will be choosing which one to make first.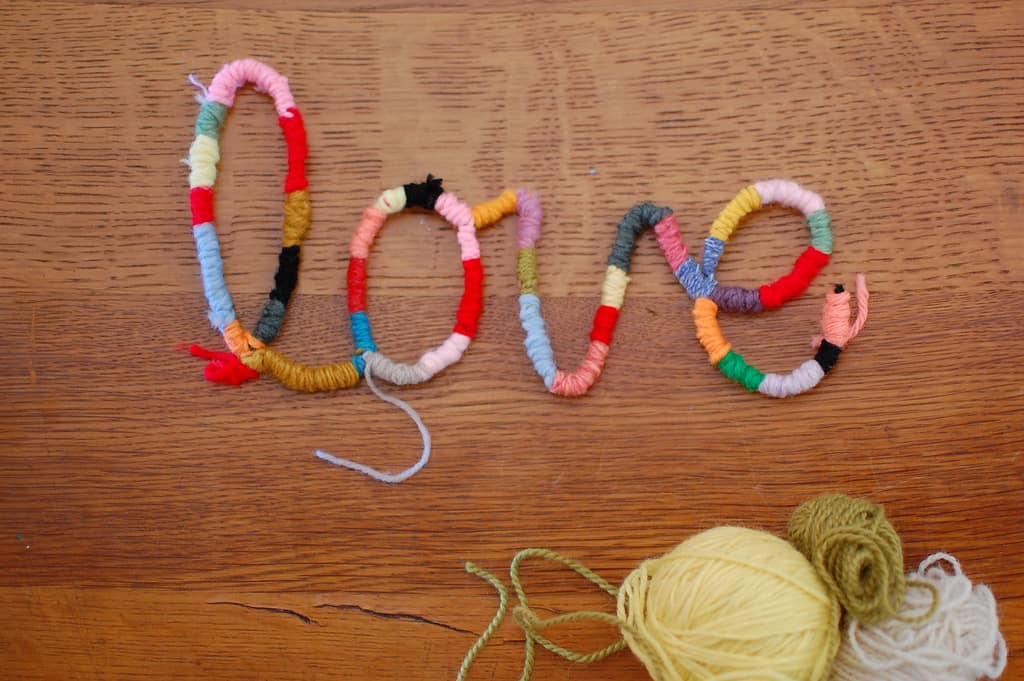 Yarn Letters (via Giddy Giddy)
A great, non-messy craft that will help kids learn their letters while they practice their hand-eye coordination.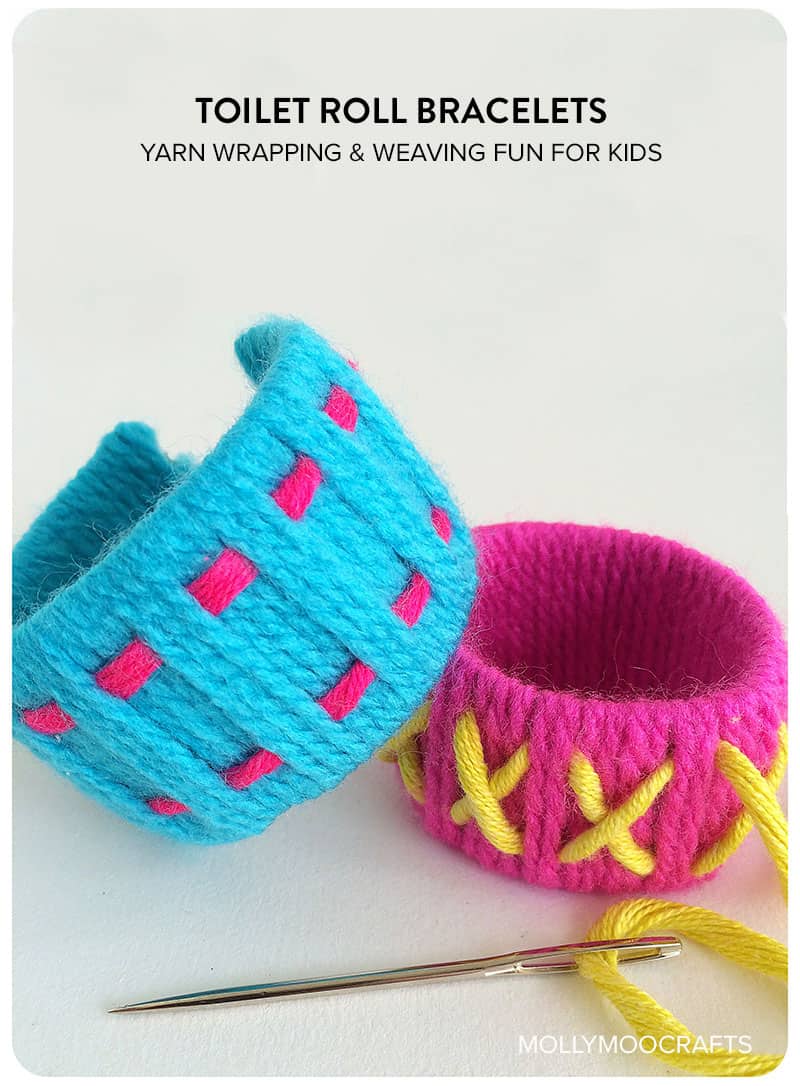 Color Pop Bracelets (via Molly Moo)
Bright pops of color are always in fashion! Little kids and big kids can do this project together – the basic technique is simple, but it's easy to add more sophisticated details.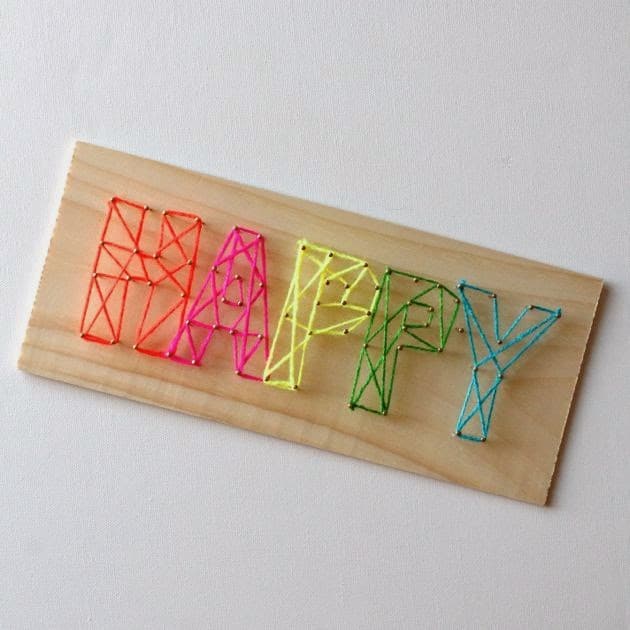 Yarn Pegboard (via Poppy Haus)
A parent-assembled pegboard makes a great canvas for a child's yarn design. Like a 3-D version of connect-the-dots!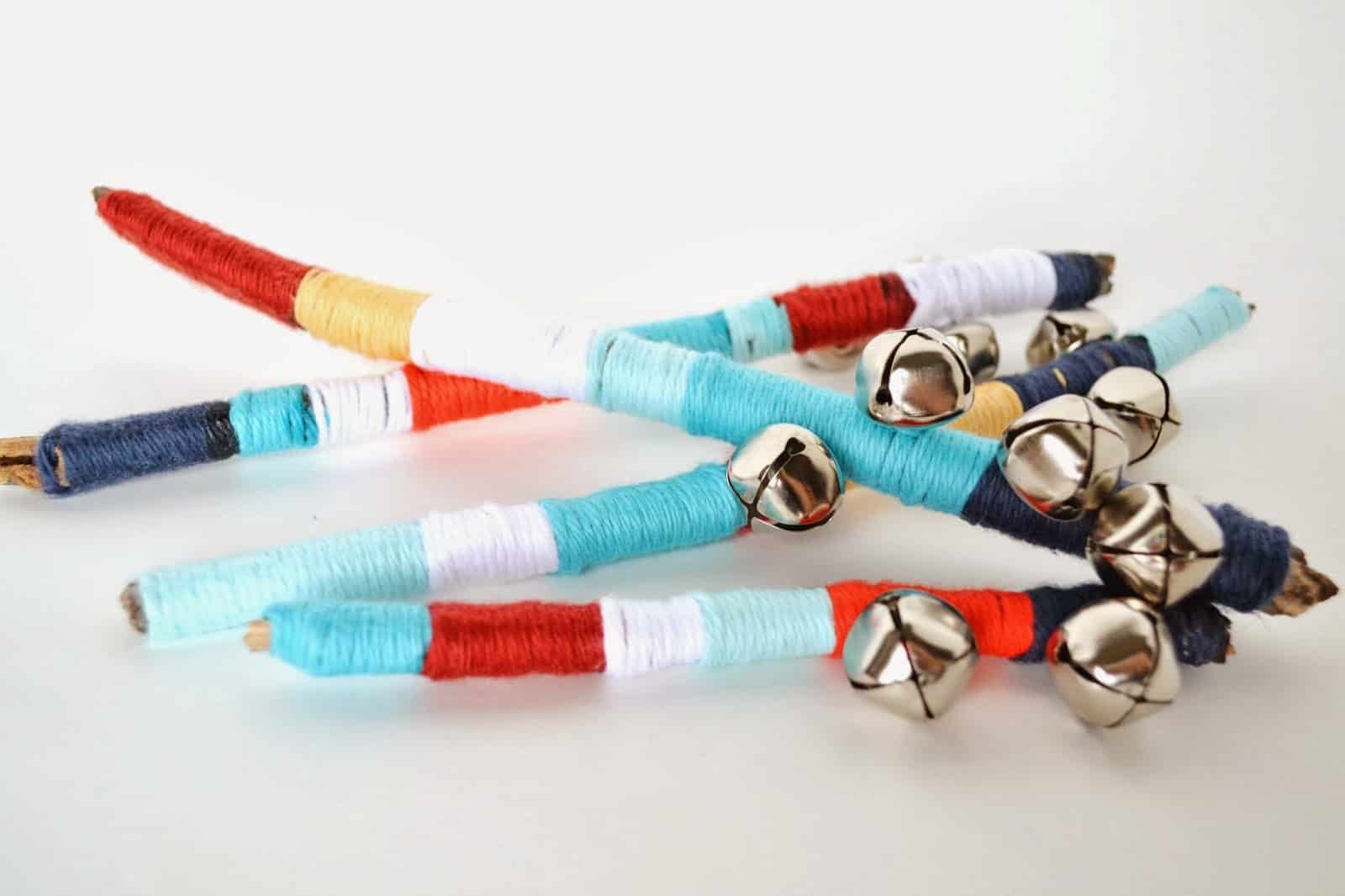 Yarn Bell instruments (via Untrendy Life)
The best way to use up those tiny bits of colored yarn- these are musical instruments that you won't regret letting your kids make.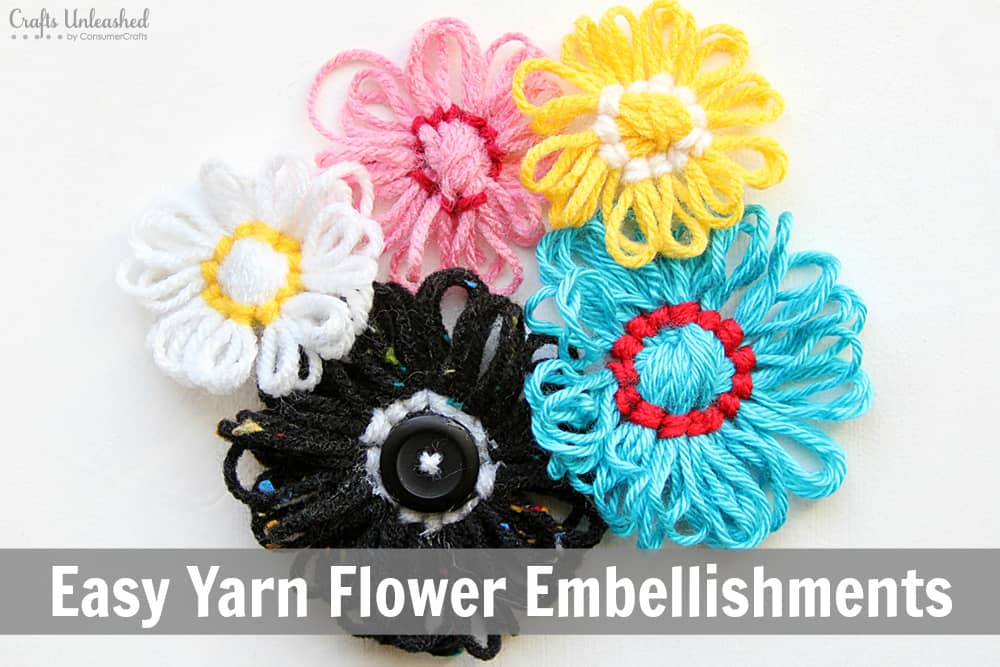 Yarn Flowers (via Crafts Unleashed)
It's hard to think of what you couldn't decorate with these adorable yarn flowers … hair accessories, plain cardigans, tote bags … now we're just getting carried away.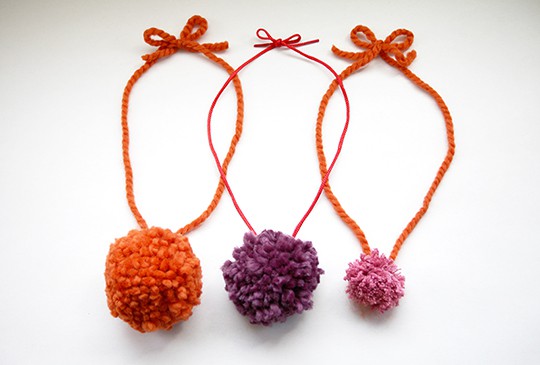 Pom-Pom Necklaces (via Small for Big)
We've always wondered how to make perfect, fluffy, round pom-poms- the secret's out! And who would've thought that pom-poms could make such adorable necklaces?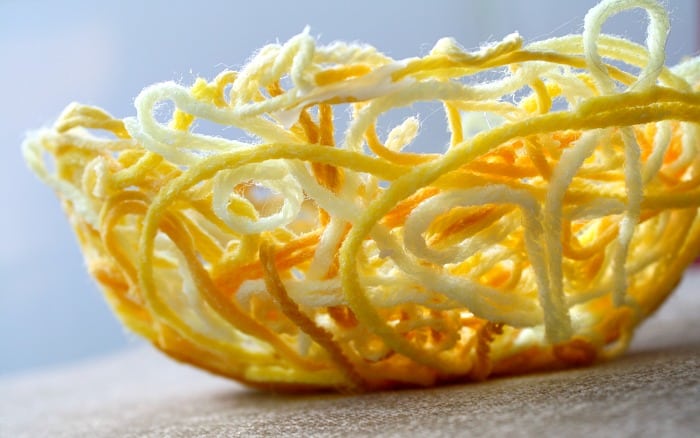 Yarn Bowl (via Fantastic Fun and Learning)
Though this classic craft is ideal for kids who love getting messy, the cool container they'll create is well worth the effort.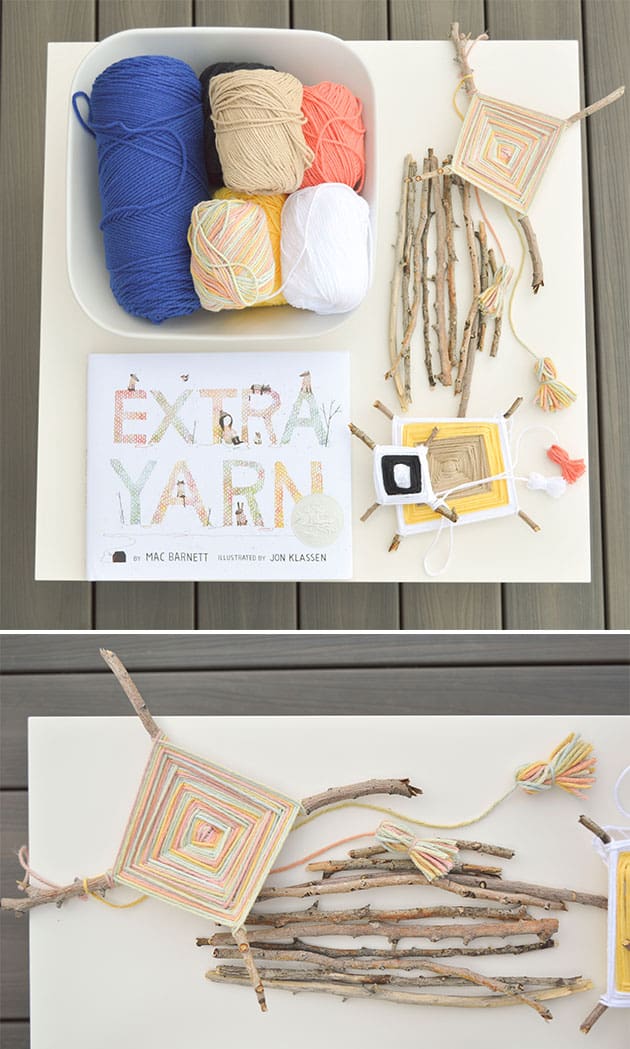 God's Eye (via Playful Learning) These lovely "God's Eyes" make a great nature project that offer a good introduction to yarn wrapping for younger kids.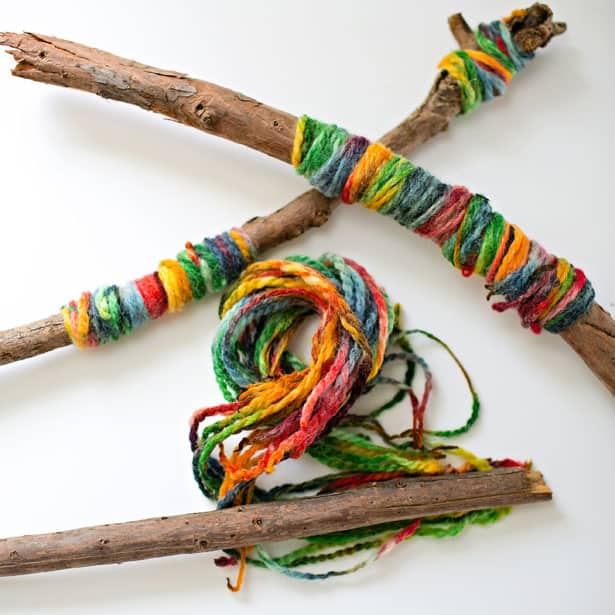 Stick Yarn Mobile (via hello, Wonderful) Find out how to dye your own yarn and make a fun stick mobile to hang photos!
Check out lots more creative projects for kids!