Hacks using unexpected materials to make something new are the best. When you see a great one, it's a classic light bulb moment that has you thinking "now why didn't I think of that?" Since we're big fans of kids play and creativity here, I thought it'd be fun to gather some of the best toy hacks around. From genius ways to store toys to making your own from ordinary things like baby wipe cases or old shoeboxes – these hacks will inspire you to make "new" toys for your kids.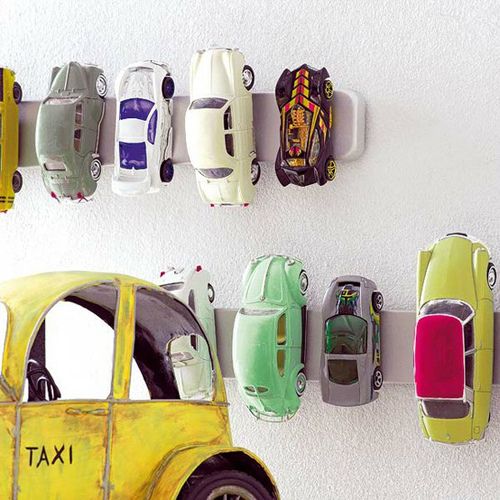 Magnetic Car Storage (via The Style Files) A magnetic knife doubles as storage for all those play toys lying around. No more stubbing your toes from walking all over them!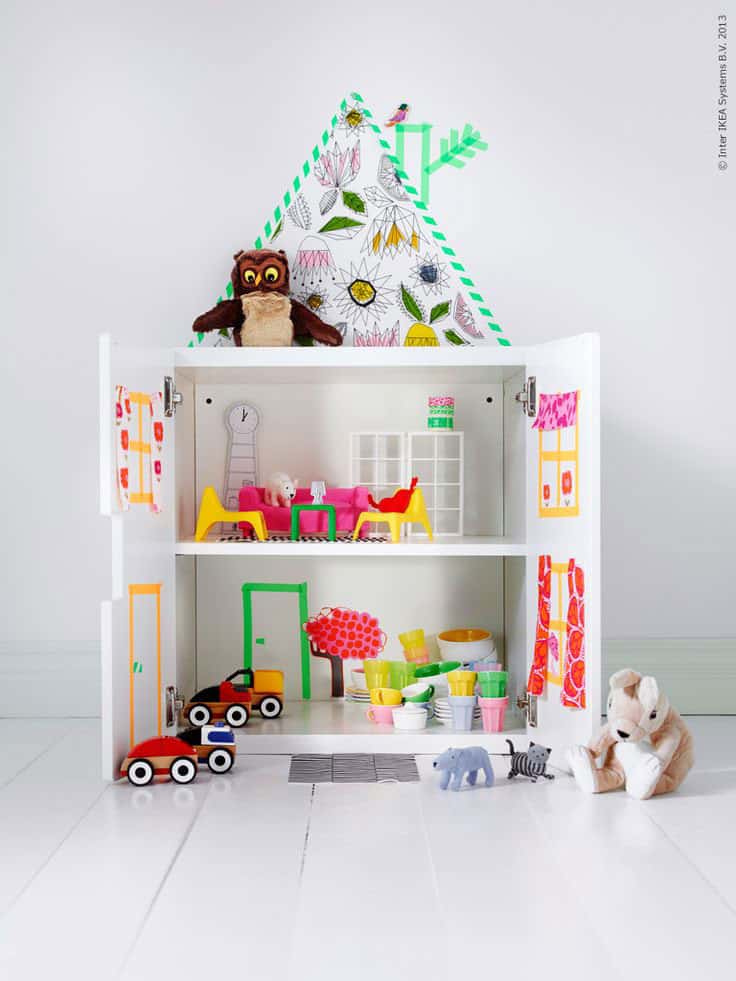 Cabinet Dollhouse (via Ikea) Take a plain Ikea cabinet and open it up into the most playful and colorful house.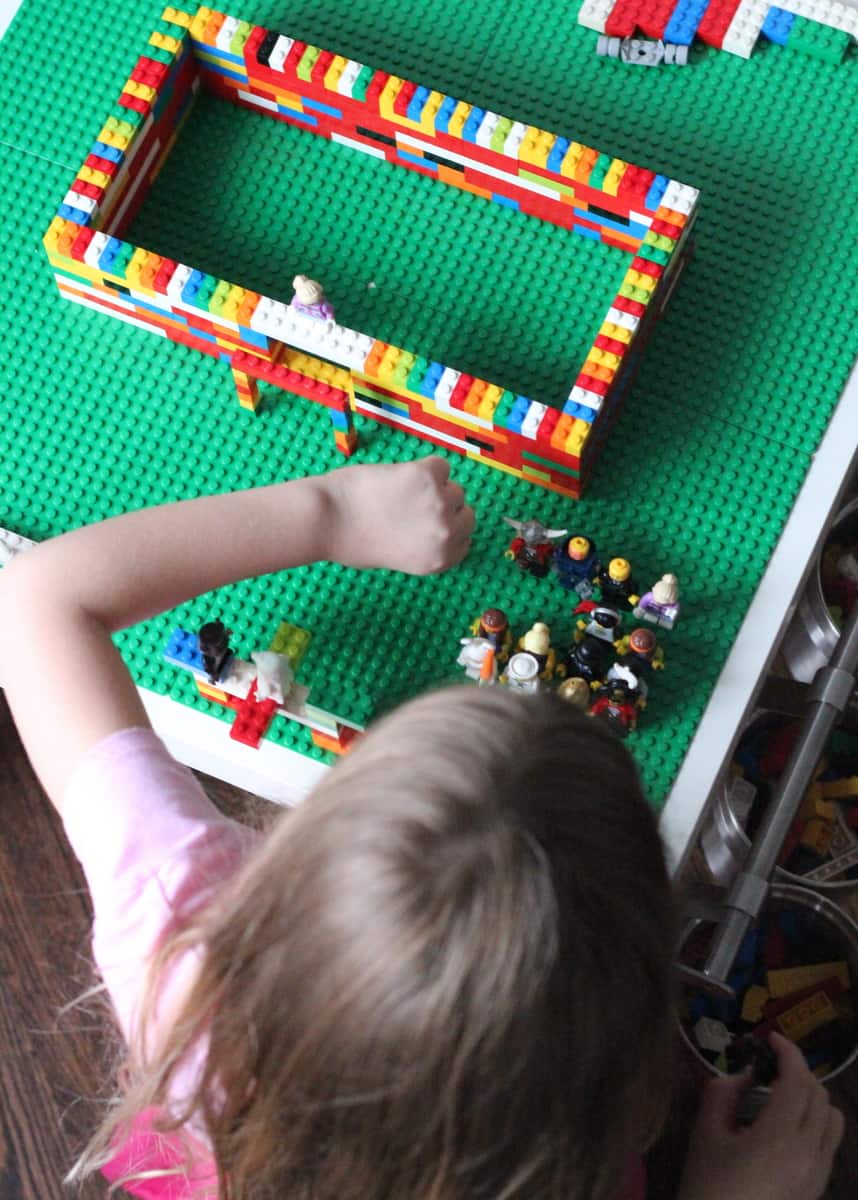 LEGO Table (via Kojo Designs) Take an old table and transform it into the ultimate LEGO building playground.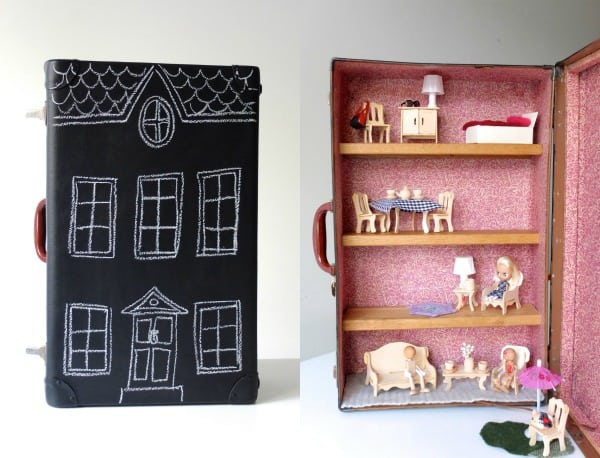 Suitcase Dollhouse (via My Poppet) A suitcase makes a perfectly suitable dollhouse. Bonus is that it's ready to take along for on the go play!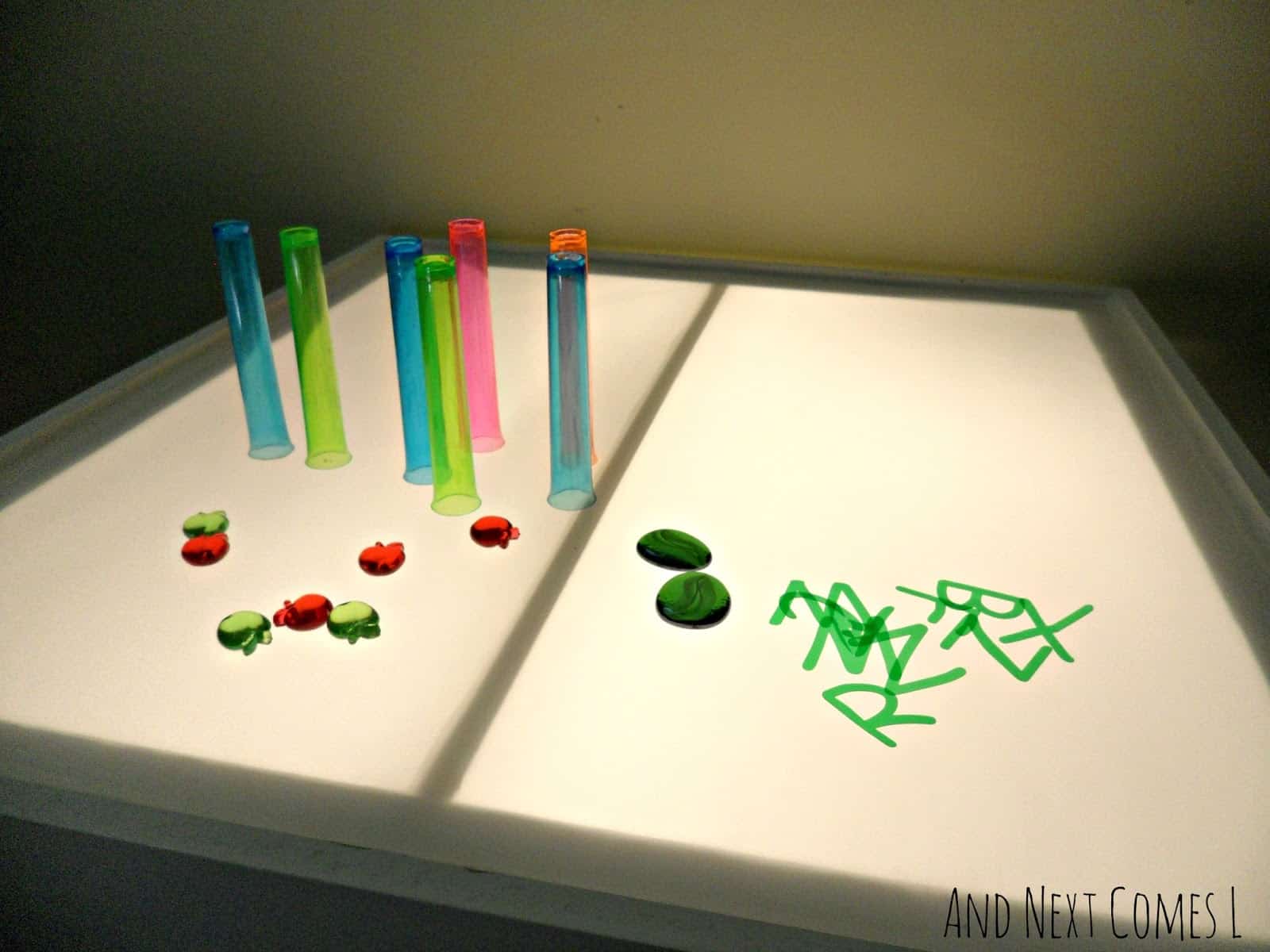 DIY Light Table (And Next Comes L) Kids love playing with light tables but they can be pricey. This clever tutorial repurposes an old entertainment center for much less for instant fun.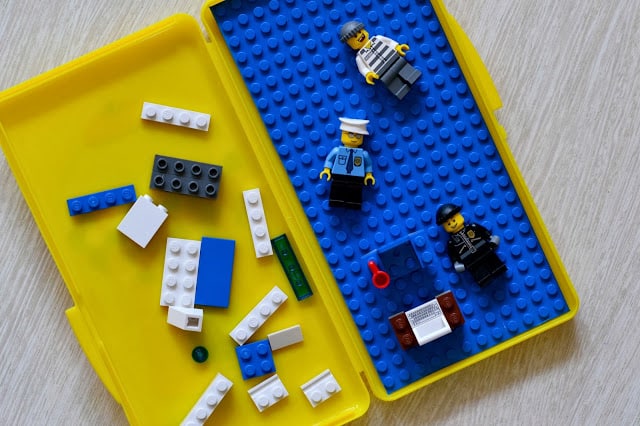 Travel LEGO Set (via Mommy Testers) On the go toys are key for keeping little ones entertained and stemming meltdowns. Recycle baby wipe cases into handy LEGO sets to keep kids stimulated engaged away from home.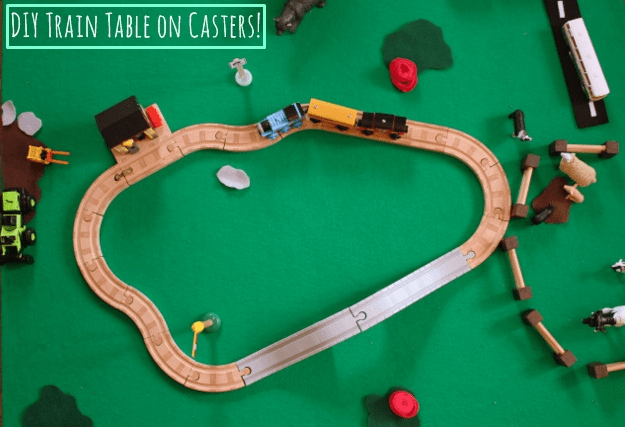 Hideaway Train Table (via Blogher) Train tables take up space, but are a must for little train enthusiasts. This pull out set can be made from a piece of plywood and stores neatly away when not in use.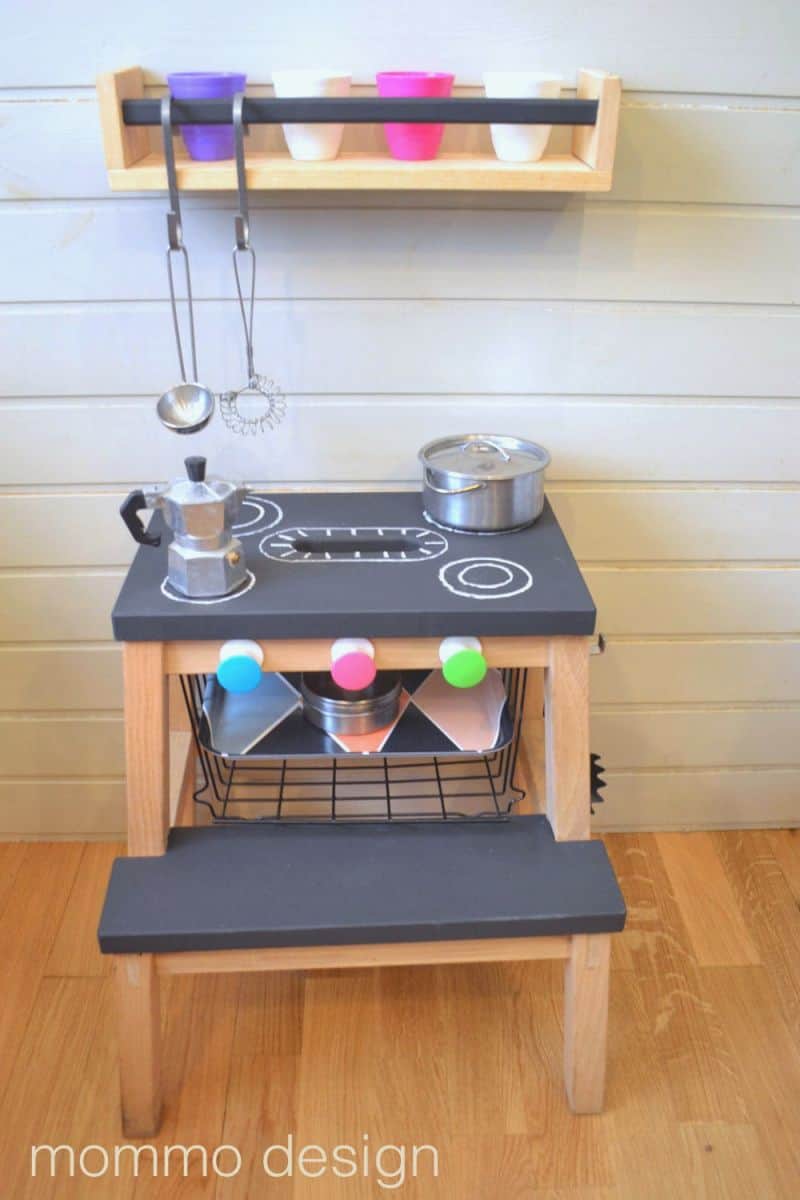 Stool Play Kitchen (via Mommo Design) Take an old stool and turn it into a pay kitchen. Umm…can we say genius?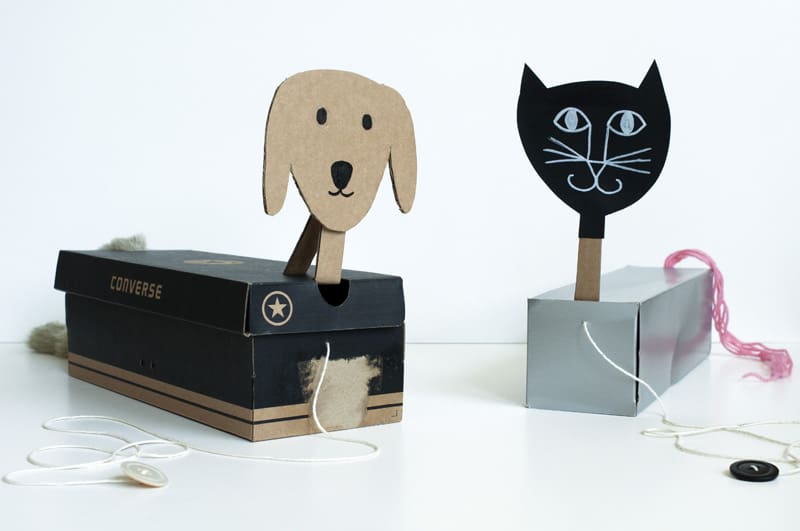 Shoebox Pull Toy (via Made By Joel) A classic toy that you can now have lots of by pulling all those old shoeboxes out of the closet.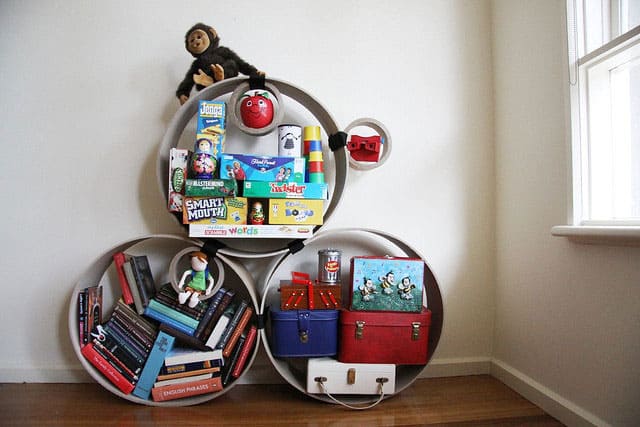 Toy Storage Paper Tubes (via Kootoyoo) An unconventional but neat way to think of storing toys. Paper tubes hold everything in place – and look good while doing it too.
Also see:
15 Innovative Products That Make Parents' Lives Easier
10 Creative Ikea Hacks For Kids' Rooms